Thailand is one of the favorite travel destinations of people from all over the world. Someone comes there for a few vacation days to lie in the sun before the new working season. Someone decides to leave the gloomy cities and move closer to the sea. This raises the question of housing.
Renting a home
Seasoned travelers do not find it difficult to rent accommodation in Thailand. But tourists who have arrived in this country for the first time may face some difficulties.
You can rent cheap housing in Thailand in any part of the city. If you are interested in the proximity of the sea, then in this case you need to think carefully: the constant influx of tourists can be very tiring. It is best to find a quiet area, from which, if desired, you can always get to the sea on foot or by transport. If you are visiting for the first time, it is best to rent a hotel for a few days, rent a small moped and explore the surrounding areas yourself. It is best to study not only the offers that are located along the main roads, but also look into the courtyards. Sometimes it is there, away from the roads, that you can find an interesting offer,corresponding to the price and quality.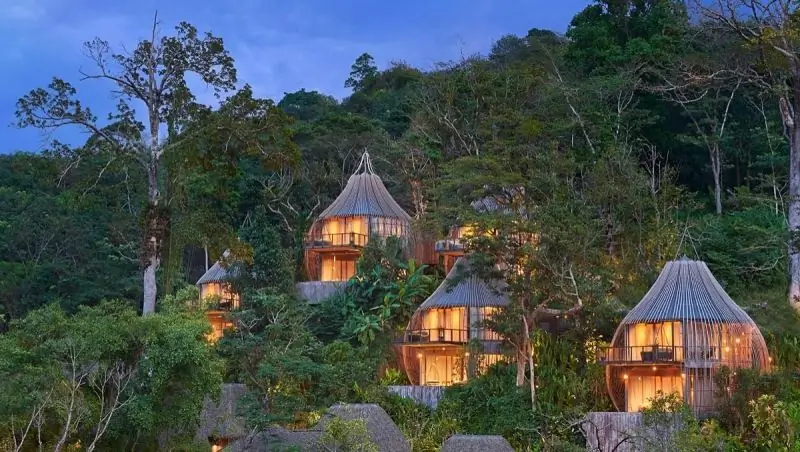 Search rules
First of all, you need to decide what you want to rent - a house or an apartment. In principle, both options are good. Choose what you are more used to. However, when renting a house, be careful. As a rule, they are located near the coastline or forest line, and it may happen that when you come home you find an intruder in the form of a tropical insect, snake or monkey. In addition, when renting a property in Thailand, you should pay attention to some points:
Find out the cost of utility bills. The final amount depends on the geographical location and class of housing, proximity to the sea.
Specify what services are included in the rental amount. This can be cleaning or, for example, changing bed linen.
Internet availability.
Check if all household appliances are working: air conditioner, refrigerator, washing machine, small kitchen appliances.
And more. Check the walls for mold. This can cause serious damage to he alth, exacerbate allergies. Mold can get onto clothing and then it will have to be disposed of. For a long period of time, housing in Thailand in the absence of the above points is not worth renting. This may result in additional paid services.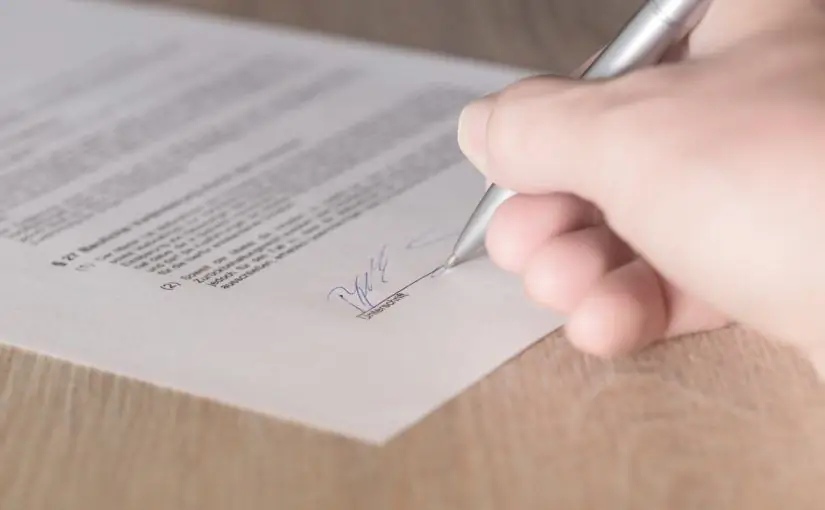 Housing types
Before you start looking, you should decide on the type of housing. It can be a bungalow, an apartment, a room or a mansion.
Bungalow means not only the well-known traditionaldwelling made of bamboo, but also small houses with their own bathroom and bedroom. This is a common tourist accommodation option in Thailand.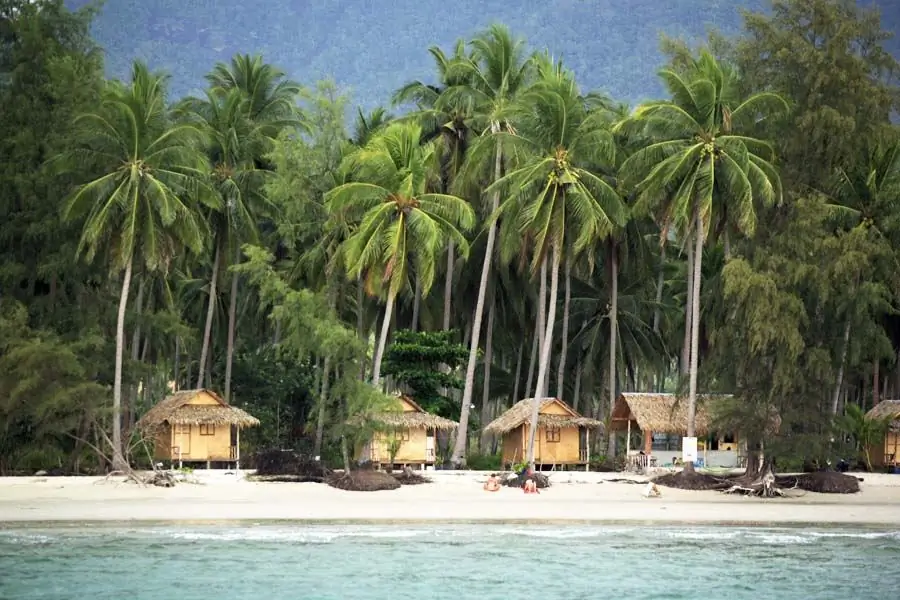 A separate house or mansion can be rented not only near the coastline, but also in the mountains, far from the hustle and bustle of the city. This accommodation is fully equipped. For lovers of a spacious room and privacy, it will be an ideal option. If you want to be in the thick of the action in the city, consider a separate apartment.
Renting a room is the most popular option for travelers. They have everything you need for life at an affordable price. As a rule, rooms are rented in houses where the owners live.
House prices
The cost of housing in Thailand is relatively low. Of course, it all depends on the season, but even at the peak of tourist activity, the price spread will not be significant.
So, a small house with a minimum set of amenities will cost seven thousand baht and more. For those traveling alone or together, such a dwelling is quite enough. As a rule, such houses make up small villages, five to ten houses each, so you can get to know each other and invite neighbors for tea.
For luxury homes, landlords ask from twelve thousand baht. For this price, you will get a great two-story house with all amenities, a garden, sometimes even a swimming pool.
Luxury housing in Thailand for a month will cost about thirty thousand baht. In terms of rubles, this is about sixty thousand (1 baht is 2.11 rubles). You will spend a month insurrounded by luxury. You will have your own swimming pool, parking for several cars, amazing sea views. As a rule, such villas are located in mountainous areas. Lovers of peace, quiet and magnificent views will be delighted.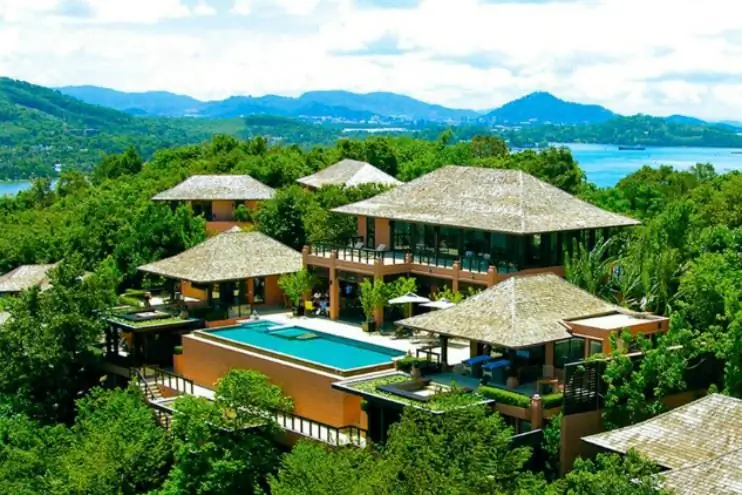 When you move in, remember that utilities and electricity are paid by the tenants themselves, so always keep an eye on the availability of gas in cylinders, on the indicators of the water and electricity meter.
Before you look for rental options, decide where exactly you want to move in: a house, an apartment, a room or a traditional bungalow.
Ways to find housing
There are several ways to find housing in Thailand:
Specialized sites. There are a huge number of offers on the Internet for different tastes and budgets. However, this type of search is the most dangerous. Never transfer money without looking at the property and meeting with the owner. In no time you can run into scammers and be left without money and without housing.
Re altors. The most expensive type of search, since the intermediary takes a certain percentage for their services. There are many agencies in Thailand that deal with the resettlement of tourists. There are English-speaking companies, Russian-speaking ones also work. Their addresses can always be found on the Internet or social networks. Be sure to read reviews before contacting them.
Self-search. The best option. Experienced tourists are advised to rent a light bike and explore the areas.
Once you've decided -act. There is no need to delay the conclusion of the contract, as the housing you like can go to other tenants.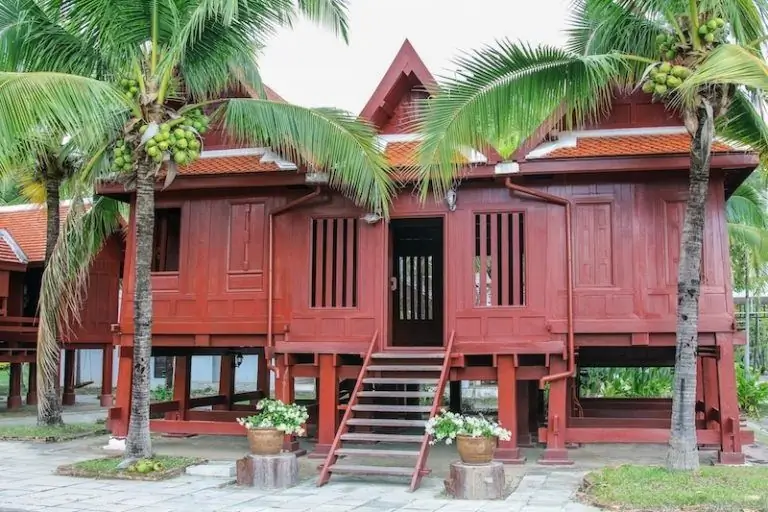 Pitfalls
Found the perfect fit? Excellent. Now it's up to the contract. Always remember that the owner or landlord is obliged to provide you with a printed contract, which includes the personal data of the owner, tenant, and the amount of rent. If there is no contract, make the owner write by hand his and your passport details, as well as the amount that you transfer to him. If for any reason he refuses to do so, turn around and leave. The matter is dirty. Experienced travelers are also advised to take a receipt for payment of housing for each month, as well as a receipt for how much the deposit was paid.
Recommended: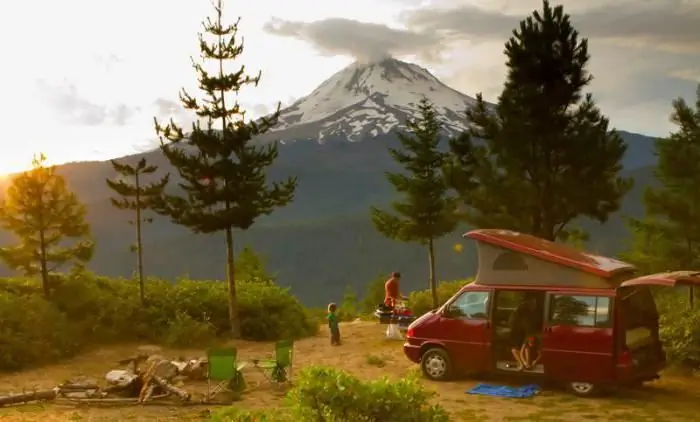 The travel van allows you to be anywhere and not think about the problem of living, not renting a hotel or apartment. It can also be used as a country house or temporary home. The first car of this kind appeared at the beginning of the last century. It quickly gained popularity in the US and European countries