SUVs and crossovers are vehicles with great potential. Both in the city and outside the settlements, they are your reliable friends.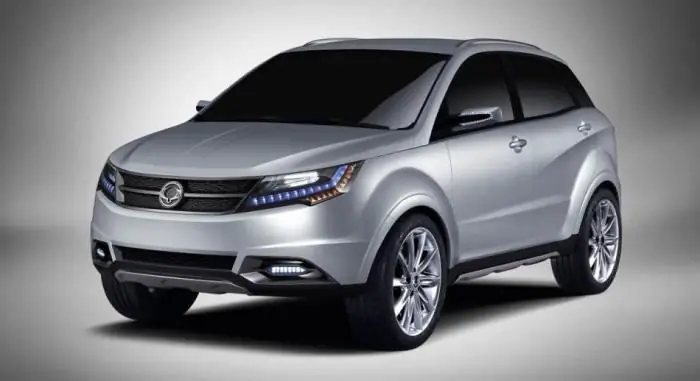 What is a crossover (car)
Crossovers are a new generation of SUVs based on passenger cars, equipped with all the features for driving outside the city. Compared to jeeps, crossovers are less passable, endowed with a weaker suspension, but they are always impressive in size, and comfort is their main plus.
From English…
The term came to us from the American abbreviation CUV, the first letter of which stands for the actual crossover, the rest - Utility Vehicle. The literal translation is service vehicle. The word crossover itself is translated as "hybrid", "mixture". That is, this is a car that has the best characteristics of a passenger car and some of the capabilities of a jeep. But at the same time, it is not intended for off-road driving. Therefore, it is also called "SUV" (parquet crossover).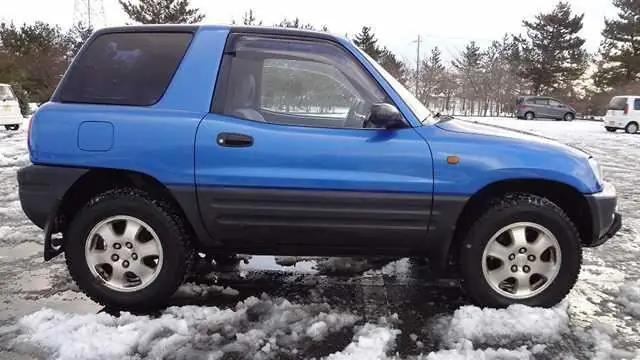 History of the origin of the class
The term began to be used by manufacturing companies in the 90s. All experimental models created before 2000 can no longer be called crossovers today in the sense in which we understand them. After 2000, the family version of sports cars approached this concept. Among the first were: RAV4 from Toyota, Grand Cherokee from Jeep.
And yet, many do not know exactly what a crossover (car) is and how to distinguish it from other cars.
Characteristics
Crossovers of all brands are distinguished by the following main features:
Big wheels. Although in reality this is just an illusion brought to life by the designers-developers.
The wide grille is a specially added detail to make the car aggressive.
Angular appearance for a more off-road look, paired well with modern smooth lines.
The presence of an additional triangular window behind the rear door.
High rise, respectively, and high ceilings.
High quality modern materials.
The way crossovers look, their characteristics - all this betrays the true purpose of this class of cars. They are designed to embody brutality, provide their owner with increased comfort and ease of movement.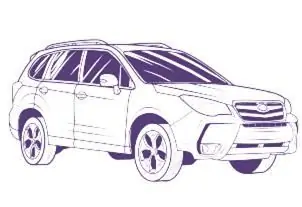 Car - Crossover - SUV
What is a crossover (car) like kind? Not in vain in the sub title of the article classespresented in that order. All motorists know that a passenger car outperforms an SUV in terms of speed (engine power). And the latter, in turn, is ahead of cars in the ability to pass through difficult places. By purchasing a crossover, we get a good combination of speed and increased (in comparison with a passenger car) cross-country ability. That is why they talk about it as a universal machine, which has all the characteristics necessary for a modern person. This is the difference between SUVs and crossovers. Therefore, the latter are so in demand today, both among men and women.
Varieties and prices
Today, auto crossovers are presented on the market in a huge assortment (from each well-known manufacturer at least one model). Among them there are all-wheel drive. Available with three rows of seats. To understand the types and models, a classification by size was required:
mini - Fiat Sedici (cost about 800 tr); Ford EcoSport of various configurations (average price 760 thousand rubles); Mitsubishi Pajero Mini (cost 800 tr); Suzuki SX4 new (650 thousand rubles); Volkswagen CrossFox (500 tr.),
small - Chery Tiggo and Toyota Matrix (500 thousand rubles), Hyundai Tucson (about 1 million rubles), Mitsubishi ASX new models 900 thousand rubles. - 1100 thousand rubles, Nissan Qashqai - 1300 thousand rubles, Skoda Yeti - 1100 thousand rubles, BMW X1 - 1600 thousand rubles),
compact (Chevrolet Captiva - 1400 tr., Audi Q3),
medium (Hyundai Santa Fe - 1700 thousand rubles, Audi Q5 average 1800 thousand rubles, BMW X3 - 2300 thousand rubles, Infiniti EX - 2 million rubles, Kia Sorento new 1700 thousand rublesR., Lexus RX 3300 t. R., GLK from Mercedes - 2200 T. R., Nissan Murano - 1900 T. R., Toyota Highlander - 2 million R., Tagaz Road Partner - 600 T. R.)
and full-size (Acura MDX - 2900 thousand rubles, Audi Q7 - 3-5 million rubles, BMW X5 and X6 - 3-5.5 million rubles, Infiniti FX - 2100 thousand rubles, CX-9 from Mazda - 1900 thousand rubles, GL-Class and M-Class from Mercedes-Benz - 3.5-5.5 million rubles, Porsche Cayenne on average 7.5 million rubles, Volkswagen Touareg - 3300 t.r., Volvo XC90 - 2100 t.r.).
Pricing policy
Another advantage of crossovers over SUVs is their affordability. Which, however, cannot be said about their individual representatives.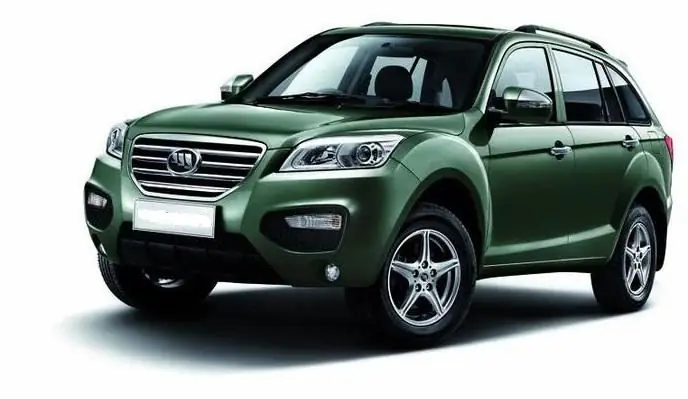 For example, a Mercedes crossover is always a trouble-free braking system, sports suspension, all-wheel drive, economical fuel consumption (for example, a full-size M-class 11 liters per, standard, 100 km, cost 3 million 900 tons). The company always strives to be the first in everything: their new version has 3 doors.
Chinese crossover cars, by contrast, are the cheapest on the market. Of these, Chery IndiS (450 thousand rubles), Gelly Emgrand X7 (670 thousand rubles), Lifan X60 (580 thousand rubles) are noteworthy.
Most Popular Models
The crossover rating is created not only by price and manufacturer, but also by variety. Among the compact ones in 2011, the Audi Q3 was recognized as the best (cost about 1.5 million rubles), and among the full-size ones in 2014 - Mercedes-Benz, BMW X5, Porsche Cayenne worth more than 4 million rubles.
People's rating of crossovers (only compactmodels) through the eyes of the American edition (all the above models are sold on the territory of the Russian Federation):
Subaru Forester - 1100-1400 t. (consumes 9 liters of fuel per 100 km; best in crash tests).
Honda CR-V - 1100-1650 t.r. (per 100 km - 10 l).
Mazda CX-5 - from 1 to 1.5 million rubles (9.4 l).
Toyota RAV-4 - the same price as the previous model (consumption 8 l).
The most popular models - regardless of price or classification - are still the Toyota RAV4 (its improved model from the first created in 1994), Porsche Cayenne, Nissan Qashqai, Volkswagen Tiguan.
Most economical models
These can be called models in which, with sufficient engine power (150 hp with an engine volume of 2.0 liters), fuel consumption is minimal (7 liters per standard 100 km). These models include: Renault Koleos, KIA Sportage, Hyundai Santa Fe, Hyundai Tucson, Mercedes GLK, Nissan Qashqai, Mitsubishi Outlander, Land Rover Freeland, Audi Q5, BMW X3, Subaru Forester.
Favorite models of Russians
In the first place we have the French Renault Duster. Its obvious advantages areaffordable price (490 tr.), European brand. Features: front-wheel drive; 1.6 liter engine, 102 hp. With. Acceleration is possible in the city to the standard 100 km / h in a matter of seconds (11). Calm disposition and high cross-country ability - this is exactly what many car enthusiasts will like for such an affordable price.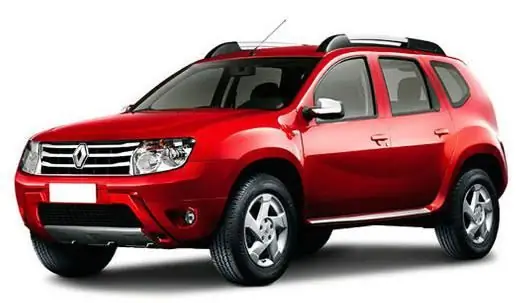 The same company offers all-wheel drivemodels, with an automatic transmission and a 2-liter engine. In this modification, the model costs about 680 tr.
In second place is a crossover from the Japanese company Nissan, the X-Trail model (II generation). The starting price of the new model is 970 thousand rubles. All-wheel drive, 2-liter engine, 140 hp. With. (there is another option: 2.5 liters - this gives us 169 horsepower for 1 million 160 thousand rubles), a manual transmission, as well as downhill and start-up assistance systems.
Oddly enough, the third place was taken by the Russian car enthusiast Chevrolet Niva, in the technical characteristics of which it says: "Off-road vehicle". Despite the fact that the car was produced under an American brand, it was developed and assembled by us. This car combines low cost (old models can be taken for 230 thousand rubles, new ones - from 550 thousand rubles) and high ability to overcome various obstacles. "Niva" from "Chevrolet" is a four-wheel drive and a unique system that allows you to really get out of the most difficult situations (ice, snowdrifts, liquid mud, deep puddles). However, the Niva engine is rather weak - 80 hp. pp., volume 1, 7 (latest model 2014). Inside - only minimal options. But for many incorrigible travelers, she can be a trustworthy companion.
When an SUV is needed
Russian roads and weather conditions make motorists choose between passenger cars and SUVs in favor of the latter. But it remains unclear - why infringe on power and deny yourself a full-fledged SUV? After all, amongthey have both expensive and affordable options, such as the Chevrolet Niva.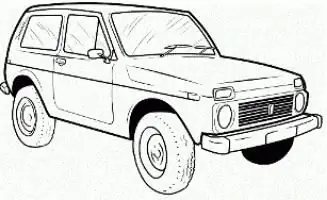 An off-road vehicle is necessary if the car is frequently used on poor or absent road surfaces, that is, mainly in rural, taiga areas. It is also needed by lovers of outdoor activities: fishermen, hunters. Owning such a car gives you the opportunity to get to places where you would not godriver of any other car. And all thanks to cross-country ability, all-wheel drive, high suspension.
Surprisingly, even the Russian "Niva" is able to plow a kilometer-long snowdrift without stopping once. And the American version of this model is able to carry a hunter during the day through the entire forest; fisherman - to his favorite place by the river or lake, even in summer (when all trails and roads are dry), even in autumn (or when any nook and cranny ends with an immense puddle, impenetrable slush).
Mid-price SUV: what is it
Average price can be called all models from 900 tr. up to 1.5 million rubles, although many Russians are looking for and finding good options up to 800 thousand rubles
The most popular models are Hyundai ix35 (in the basic configuration - from 920 thousand rubles), Peugeot 4007 (from 960 thousand rubles), Toyota RAV4 (available in the configuration for 960 thousand rubles), from Mazda - model CX-5 (price starts from 920 thousand rubles), Ford Kuga (from 970 thousand rubles). All these models are approximately the same in terms of technical characteristics: about 150 hp. with., engine 2-2, 4 l. Standard: manual transmission, front-wheel drive.
Take foran example of the beloved progenitors" of all Toyota RAV4 crossovers in the first all-wheel drive configuration with a starting price of 1200 tr. This is the RAV4 2.0 MT 4WD comfort, produced since February 2013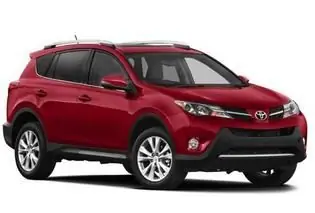 Dimensions. Body 4.5 m long, 1.8 m wide, 1.7 m high. Accordingly, interior: 1, 91, 51, 2. Seats 4, seats 5. Maximum load capacity 470 kg. Permissible trailer weight - 750 kg. Trunk capacity 506 liters. The volume of the fuel tank - 60 l.
Power. Engine - 146 liters. With. Volume - 1, 9 l. Accelerates to hundreds of kilometers per hour in 10.7 s (good result). Engine type: 4-cylinder. Ecological type - euro-4.
Fuel. Gasoline, starting from 95 AI. Consumption in the city - 10 l; outside - 6.4 l; in the combined cycle - 8 l (per 100 km / h).
Headlights: xenon, fog front, LED.
Security. Both the front passenger and the driver have side airbags. The car is equipped with: anti-lock braking system, brake assist system, parking sensors (radar device for safe parking, not the same as smart assistance!), hill-climbing assistance (not when descending).
Hazards automatically activated during emergency braking.
Cruise control is a system that evenly regulates the speed without the participation of the driver (increases if necessary and decreases, for example, when descending). The car is equipped with the function of turning on the headlights for 45 seconds after locking the car, so that the driver can safely (in the light) reach the door at nightat home. From here the system got its name - "Take me home." And, it should be noted, it is rarely found in mid-range models. Immobilizer - anti-theft electronic device (immobilizes the car when stolen).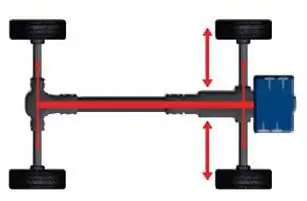 Comfort. Audio system on the steering wheel (buttons). Upholstery in fabric (not leather). The front and rear seats have separate armrests. In the cabin - air conditioning, climate control. Good sound system with six speakers, USB input and Bluetooth. Rain sensors. Trip computer.
Other characteristics. 6-speed gearbox. Steering wheel turns up to 2, 8. Independent suspension with stabilizer. The rear window and mirrors are electrically heated, as are the front seats. Central locking. There is a rear view camera. Self-dimming mirror with anti-dazzle effect (only one such - rear-view). Comes with a spare wheel.
for driving through Russian snowdrifts, along country paths to a dacha, garden or beach.
Popular topic