To ensure the reliable operation of the car engine, a quality spark plug is essential. Which of them to choose? Modern Bosch spark plugs are the most famous product of this company, one might say, its hallmark. For more than a hundred years, this company has worked closely with the automotive industry to develop spark plugs for engines and occupies a leading position in the global market.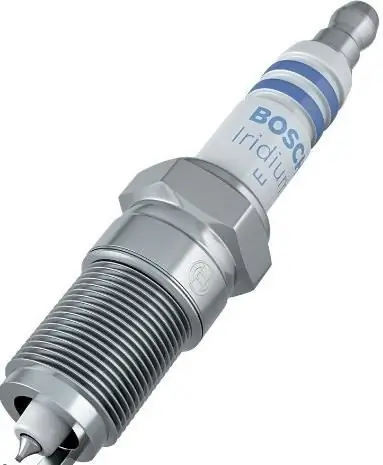 Bosch spark plugs are stable and reliable in all conditions, reducing exhaust emissions, high safety level, fuel economy. They are not only in demand in the auto segment, but also widely used in other devices: lawn mowers, boats, motorcycles, snowmobiles, chainsaws.
Modern spark plugs have special requirements. In their design and manufacture, materials that are most resistant to corrosion and spark erosion should be used. The spark plug replacement interval should exceed 10,000 km. The requirements for the electrical performance of the candle, for such elements as ceramics, insulator, sideelectrode. Increasingly, such parts are being developed specifically for a specific engine model.
Among the latest developments of the company there are Bosch spark plugs, the electrodes of which are coated with platinum or its alloy with iridium, doped with yttrium. The use of such a rare element in alloys ensures the water resistance of the electrodes.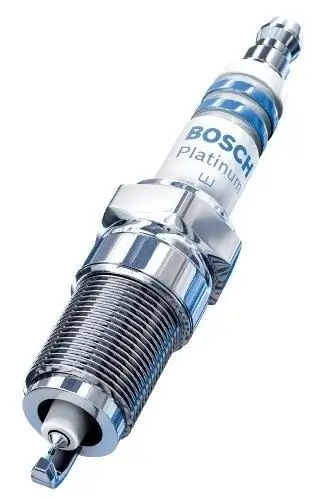 Rapid start of the engine, noticeable savings in gasoline, brisk acceleration are provided by Bosch Platinum spark plugs. Only they are the owners of a platinum central electrode, smoothly turning into a ceramic insulator. The innovative design of the spark plug increases the time it takes to reach the temperature required for self-cleaning and provides protection against carbon deposits. Using a lower ignition voltage does not prevent the device from providing a spark and a stable start of the engine in any weather.
The premium line of Bosch Super 4 plugs is widely used. They have a unique combination of a central, silver-plated electrode and four thin side electrodes. In the work of such a candle, the basis is an innovative technique that ensures the sliding of a spark through the air and reliable ignition.
You can choose from a modern assortment of Bosch spark plugs suitable for any engine, taking into account the requirements of car manufacturers. In the modern standard program of the company, models equipped with an interference suppression resistor are offered. It is configured to protect the electronic systems of the car (traction control, anti-lock device,electronic stabilization program) and radio from interference generated by the operation of the candle.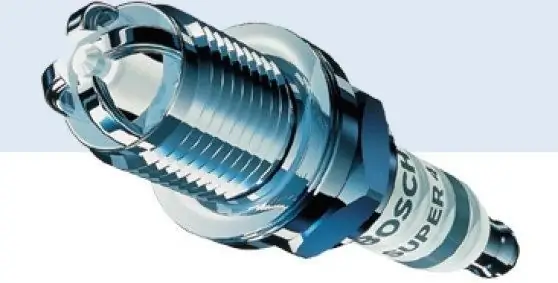 Almost all automakers: Audi, BMW, Opel, Peugeot, Citroen, Mercedes and many others - use Bosch spark plugs to equip car engines. They are suitable for both new motors and obsolete ones. Bosch spark plug factories are located in Germany, China, Brazil, India and Russia. And regardless of the location of the enterprise, the quality of products is not in doubt and is always maintained at its best.
Popular topic