Each car owner often faced with an unpleasant situation when it is difficult to see the road in difficult conditions. In conditions of insufficient visibility, even high beams are ineffective. The reason is that it reflects off the mist in the air. This light can blind the driver. Therefore, in cases of fog, rain or snowfall, it is better to turn on the fog lights. These headlights have a slightly different spectrum of light, and the slope of the light output is greater. Previously, only standard halogen fog lights were available, but today LED PTFs have become popular. They are actively replacing traditional lamps from the automotive market. Let's see what makes them so popular and why motorists love them so much.
Advantages and disadvantages
Modern diode lamps, which are used in PTF, have a lot of advantages. So, the lamp gives out a greater flux of light, while its power is lower compared tostandard halogen. For example, with a power consumption of only 8 watts, such a lamp produces 1000 lm. The second significant advantage of LED PTFs is that, unlike halogen ones, they do not heat up. And this means that the risk of getting a crack on the headlight glass is minimal.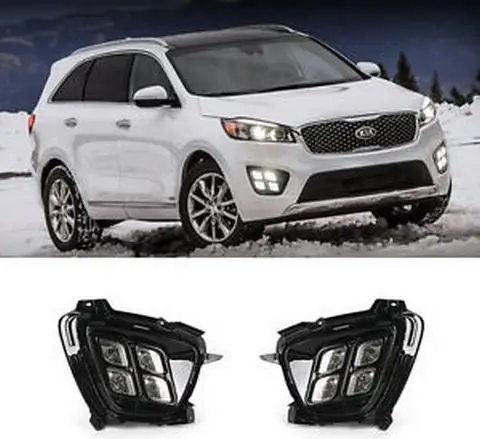 These lamps turn on almost instantly. If one LED burned out for some reason, this will not prevent the bulb from shining. She will burn. Diode lamps have high durability, are not subject to vibrations, temperature changes.
The disadvantage of these modern solutions is their cost. Today it is quite high. Even an inexpensive LED PTF from China, which does not even have a name, will cost much more than a halogen counterpart. A powerful lamp can be purchased for no less than 5 thousand rubles.
Views
Most often there are LED PTFs for standard connectors. In our country, socles are marked as follows - H1, H3, H7, H8, H10 and P11. As for the classification by power, we can distinguish products SuperFlux, SuperbrightSMD, HighPower.
SuperFlux
These are mostly the most affordable and inexpensive Chinese low-power lamps.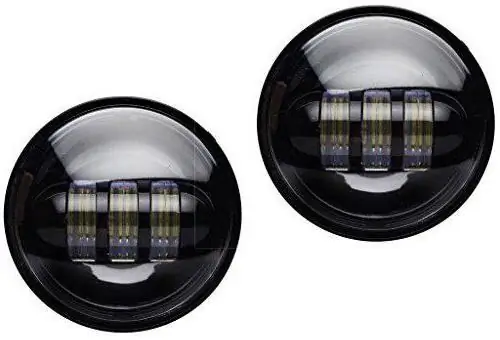 They are presented with a large number of LEDs and a transparent lens. Despite their low efficiency and low service life, they are actively used by a variety of car manufacturers.
SuperbrightSMD
These models, built primarily on5050 chips are more popular. Here the ratio of quality to price is much better. Products based on 1210 and 3528 chips have lower light emission. So, LED lamps in PTF 27 SVD based on such a chip are an analogue of lamp 13 SVD based on a 5050 chip. The effect is achieved due to a large number of low-efficiency chips on one light bulb.
HighPower
The power of these paws is up to 5W. This is the equivalent of a 20W incandescent lamp. The power of the product depends on the chips built into the lamp or the number of crystals. Crystals in a powerful lamp can be from 1 to 6. Three crystals are capable of delivering 1.5 watts. To get higher performance, 1210 or 5050 LEDs are installed around the chip. There are even more powerful models.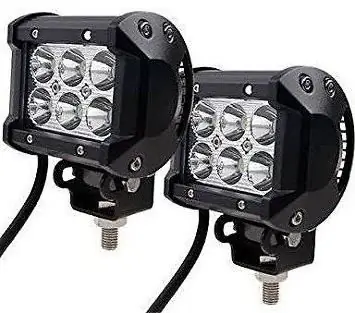 A lamp that is capable of producing a bright stream of light can be recognized by the number of diode crystals on the product. On average, one crystal is capable of giving off as much light as a 0.5 W incandescent lamp. The light emitted by these products is distinguished by a cold or warm white tint. More expensive and advanced models from well-known manufacturers can be equipped with built-in or remote cooling. Reviews say that due to the presence of cooling, the service life of such a PTF LED bulb increases 10 times or more.
Most often, such a lamp will fit perfectly in a standard round or fog lamp. As for the base, it may not always coincide with the lamp connector. The latter may also not be similar in overall dimensions. Not all lampseven turn on - sometimes it happens.
Reviews say that it is much more correct to purchase ready-made PTFs, which integrate lenses, LEDs, and cooling radiators. Such products, in addition to high-quality light and a long service life, are guaranteed for three years. Therefore, it is better to overpay, but to get a really high-quality product. Due to the standard round housing, this solution will perfectly replace the standard headlight.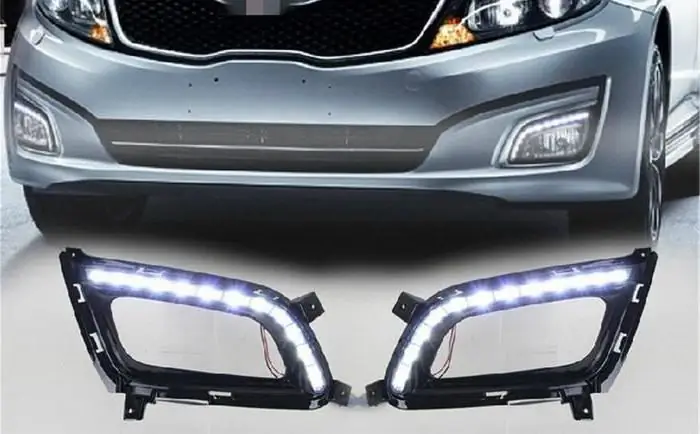 But another thing is when optics is not a useful addition, but an element of style. Then it is worth buying PTFs equipped with angel eyes or other DRLs. They will perform well not only their main task, but will also help draw attention to the car.
Features of choice
The choice of H1 LED lamps in PTF is simply huge. When choosing, be sure to take into account the model of the car, brand, as well as the year of manufacture. In the catalogs of companies that offer LED lamps, there are special tables, with the help of which you can choose the right product.
Another option is to remove the incandescent lamp that is installed in the car with your own hands and look at its marking. Depending on this marking, an LED analogue corresponding to it is selected. It is also necessary to compare the shape of the old-style lamp with what the companies offer.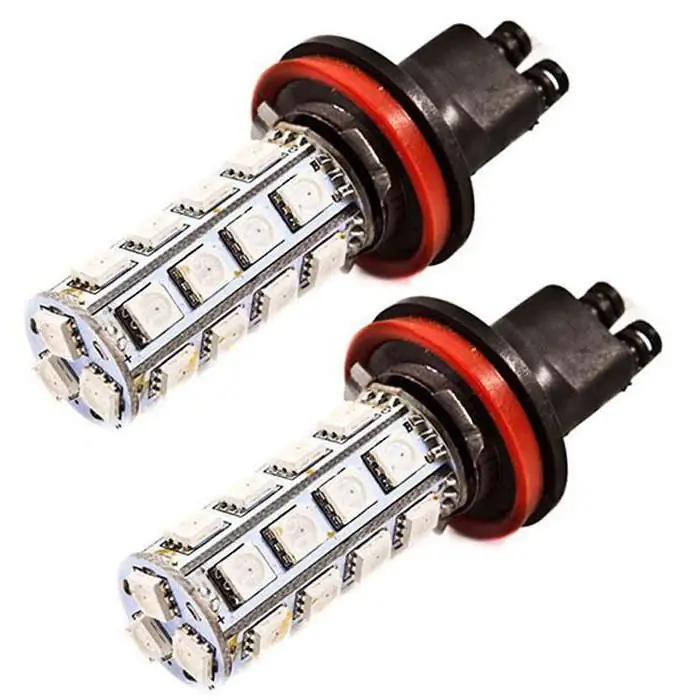 The difference between LED PTF H11 is in the number of LEDs that are built into the lamp. Often, their number varies from 5 to 30 elements. Average size of oneLED is 19x50mm. If the element is designed correctly, then it contains a built-in cooling radiator. When choosing heavy-duty varieties, you need to select LEDs that are identical to those being replaced.
Higher brightness models made on 5050 chips are preferred over models on 1240 and 3528 chips due to better light emission. You need to carefully consider how many crystals are on each of the diodes. The more of these crystals, the brighter the light will be.
Ready LED fog lights
Many people installed LED lamps in standard PTFs. But this did not give the desired result. For these cases, manufacturers make ready-made headlights with a built-in lamp. Here you do not have to pick up a lamp under the headlight. It is enough just to buy and install the right product. You can easily install LED PTFs in VAZ-2110 or any other car models.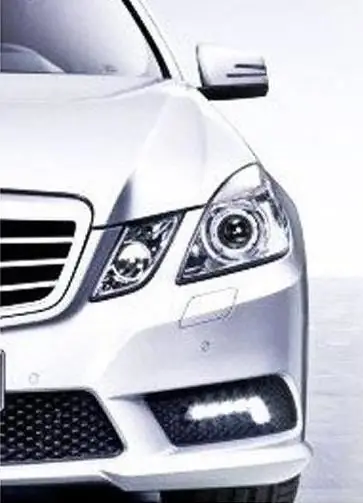 This headlight already has everything you need - built-in lenses, radiators or cooling systems. You don't have to invent anything. There are a huge number of such products on the market. So you can easily choose a model that is ideal in size for regular places.
"Hella Comet" FF 450
This is a classic rectangular LED PTF. There is a built-in reflector reflector. Due to it, the work of light elements is more efficient. This model allows you to form a wide angle, a spot, as well as a beam of light. Among the main advantages, reviews highlight highenergy efficiency ratio, high-quality assembly, high durability.
PIAA 50XT
This is a more expensive model of the classic LED PTF. Reviews are positive. Everyone who installed them was satisfied. The headlight is made in a classic rectangular shape. Among the main advantages of this model are good lighting, the absence of the effect of blinding oncoming drivers, ease of maintenance, as well as a plastic protective cap.
Valeo 088358
These models are also chosen by motorists. This is a budget product from a French manufacturer. It will not be possible to put these models on the VAZ, but on such car brands as Renault, Nissan, Ford, Opel, the headlights are installed perfectly. The flow of light is symmetrical, the scattering angle is 75 degrees. Among the minuses - low-quality body materials. However, even despite this, many use these LED PTFs. Reviews are mostly positive, despite the fragile materials. This disadvantage is compensated by the low price.
Price and quality
The cost of LED lamps for fog lights starts from one and a half thousand rubles. But you should not buy the most affordable models with small LEDs. They do not differ in high light output and power - it is only 3W. Practice shows that this is clearly not enough for normal lighting in conditions of insufficient visibility.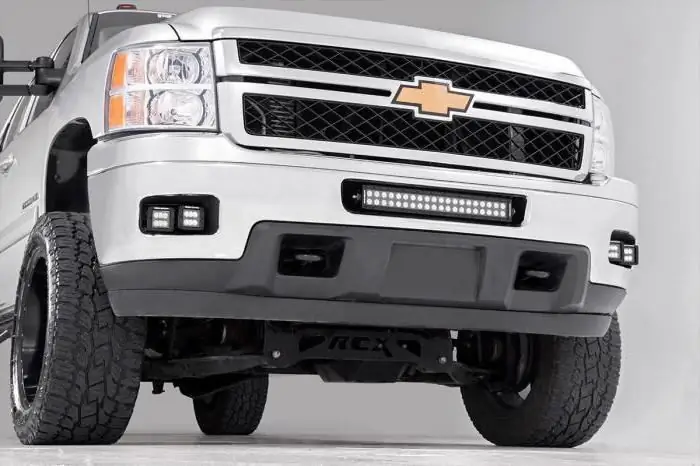 Acceptable solutions equipped with a cooling system can cost three thousand rubles. If athere is a radiator, the service life is significantly increased. It is better to try to purchase branded products - it is very difficult to check the quality of Chinese diodes. Also, in Chinese models, the driver often fails, and it is not possible to replace it. These items are sold in sets. If you want to buy Chinese products, then let it be a manufacturing company, at least a little known in the territory of the Russian Federation.
In closing
LEDs for headlights are one of the most modern developments. These lights are the future. If you decide to purchase LED lamps in PTF, reviews are the very first thing you need to look at. When buying, you should pay attention to the presence of a radiator. Diodes are very afraid of overheating, so high-quality cooling of the elements is the key to their long-term operation. It will not be superfluous to have a voltage regulator in the kit. But, as a rule, models of the middle and premium segment are already equipped with them.
Recommended: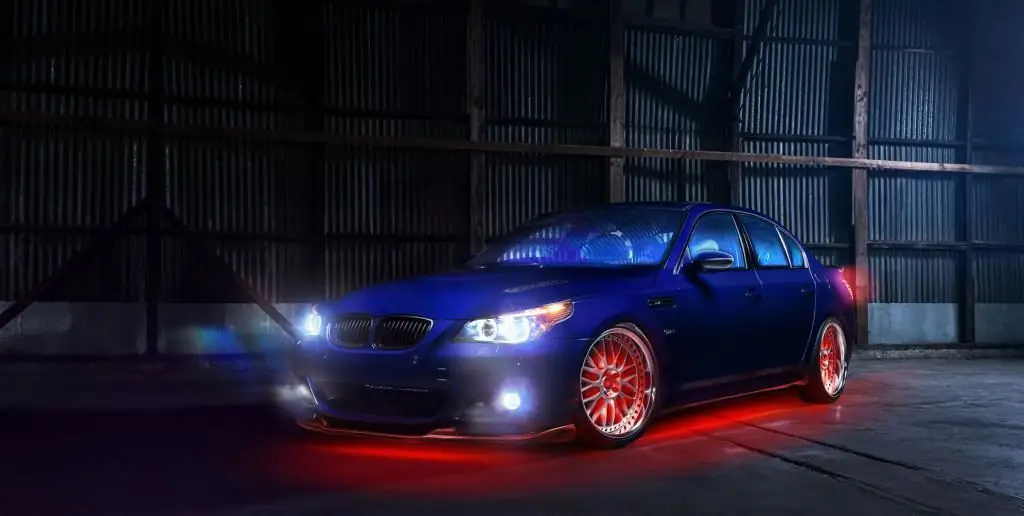 The modern world implies the same advanced technologies. Not so long ago, car manufacturers didn't even think about the type of bulbs they put in the headlights of cars that rolled off the assembly line. But time went forward, new technologies appeared that did not bypass the lamps. If twenty or thirty years ago no one knew an alternative to halogen lamps in car headlights, today this is no longer the case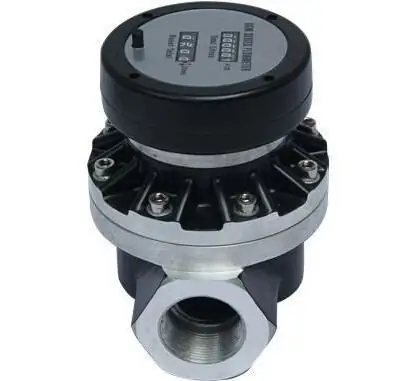 The article is devoted to fuel flow meters for cars. The types, principle of operation, functions, as well as operational parameters and reviews of these devices are considered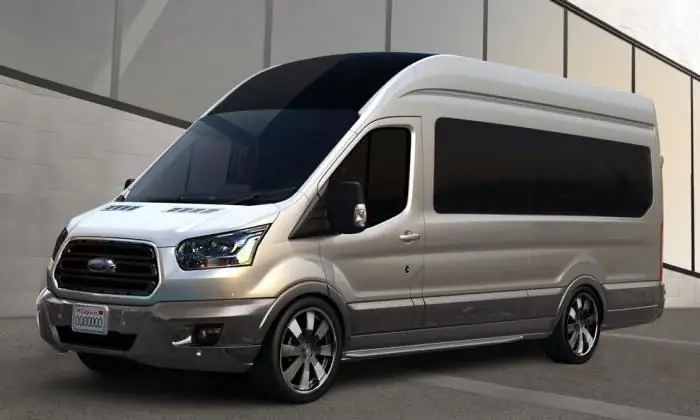 The article is about vans. Their main characteristics are considered, varieties, the most popular models and owner reviews are described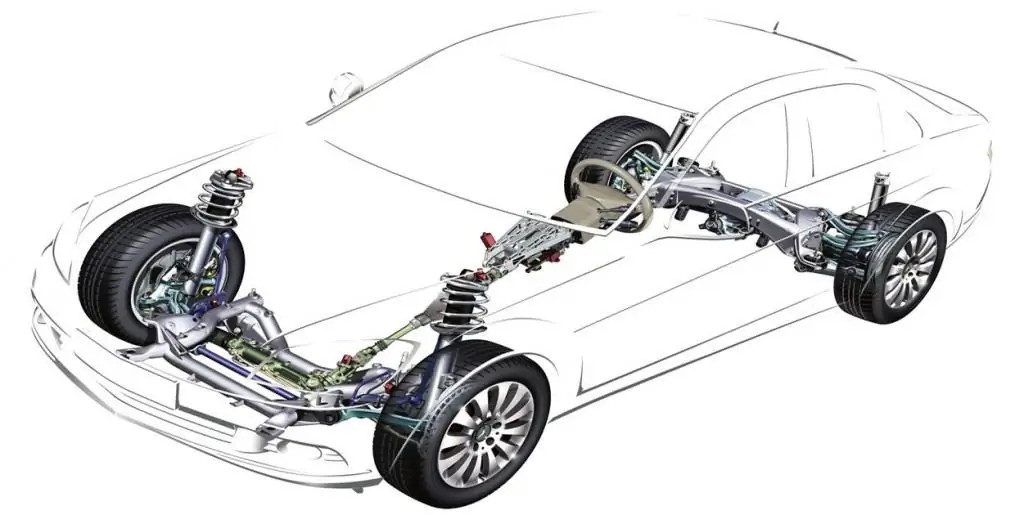 Are many drivers interested in the types of car suspensions? But to know the device of your vehicle, in particular, what parts its chassis consists of, is desirable for certain reasons. This is not only an additional experience, but if necessary, you can take appropriate measures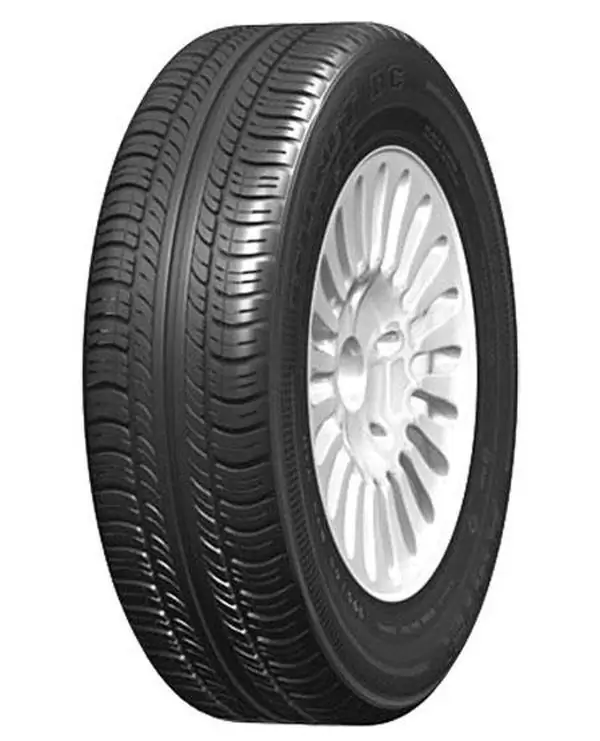 Amtel brand products are in demand in the domestic automotive rubber market. Tires of this manufacturer are presented in a wide range and are suitable for various types of vehicles