Since 2012, a Renault Duster car equipped with a K4M engine has been sold in Russia. These are budget SUVs that immediately gained quite a lot of popularity, despite some shortcomings of the engines used in them.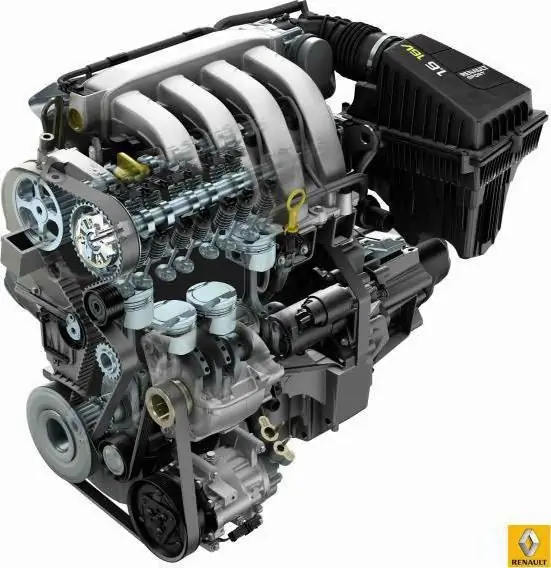 Note that this motor is not new. It has been used since 1999 on various vehicles: Megane, Clio, Laguna, etc. However, in this review, we will consider the features of the K4M engine using the Renault Duster car as an example. It so happened that most of the reviews of car owners are about this model, which makes it possible to highlight the weaknesses of the motor.
Cars "Renault Duster" are presented in different configurations. There is a complete set with petrol engines. In particular, the buyer can choose between the K4M and F4R engine versions. They can be equipped with cars with front and rear wheel drive. We will not dwell on the F4R motor in this article. Here, the characteristics, weaknesses and shortcomings of the K4M engines will be considered. The information will be useful to buyers who have paid attention to Renault Duster, andalso to drivers who have already bought this car or are planning to buy any other car with a K4M engine.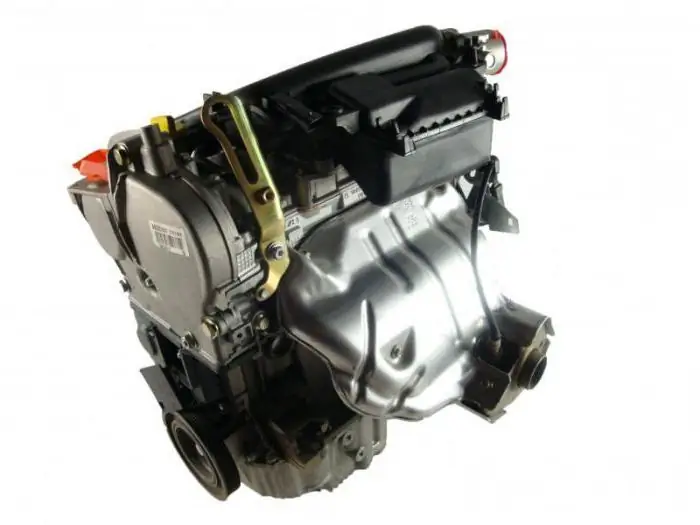 Engine modifications
For French Renault engines, the coding for different types of motor is XnY zzz. In this encoding:
X is the motor series (in this case K).
n - architecture. The number 4 corresponds to gasoline engines with 4 valves per cylinder. Engines with injection distribution and two valves per cylinder are indicated by the number 7.
Y - designation of engine size.
zzz is a number that indicates the design features of the engine and the car itself on which it is installed. For example, even numbers indicate models with manual transmissions, odd numbers with automatic transmissions.
It follows that the K4M engine can have different modifications. Consider them all:
Modification K4M 690 has been used on Renault Logan cars since 2006. Has a power of 105 hp
K4M 710 was installed on Renault Laguna cars from 2001 to 2005. It has a power of 110 hp
K4M 782 - used on the Renault Scenic from 2003 to 2009. Its power is 115 hp
K4M 848 - used since 2008 to this day in Renault Megan cars. Has a power of 100 hp
K4M 788 - used in Renault Megan from 2002 to 2008. Power is 110 hp
K4M 812/813/858 - used in Renault Megan since 2001 and to this dayday.
K4M 606/696/839 - power 105 hp Installed on Renault Duster and Renault Megane since 2010.
K4M – used since 2012 on the Lada Largus, has a power of 105 hp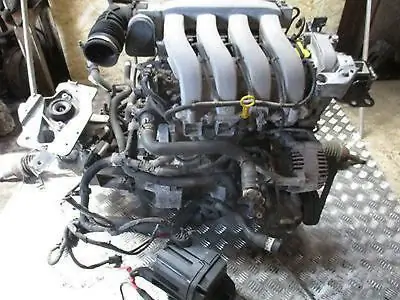 K4M engine specifications
As you already understood, different modifications have different parameters. The K4M 1.6 16v engine has 102 hp and 145 Nm of torque. The motor is equipped with a power supply system with distributed fuel injection and electronic control. The engine toxicity standard is Euro 4. This means that AI 92 and higher gasoline can be filled. You can also highlight the electronic engine management system.
A Renault Duster car with this engine is capable of speeds up to 163 kilometers per hour, and its fuel consumption in the city will be 9.8 liters per 100 km and 6.5 liters per 100 km on the highway.
Note that K4M engine tuning is possible. Some car owners are chipping the engine with the replacement of the exhaust with a catatless one. As a result, the motor receives an increase in horsepower (its power increases to 120 hp).
Operating Rules
Any motor can be "killed" in a day if it is not properly driven. The K4M engine needs proper operation and replacement of all consumables on time. So, the oil needs to be changed every 15 thousand kilometers. Given the low quality of gasoline in Russia and the likelihood of buying a fake on the market, it is advisable to replace it after 8-10 thousandkilometers. It is necessary to fill in oil with class SL, SM, and its viscosity, depending on operating conditions (temperatures in the region), should be 5W30, 5W40, 5W50, 0W30, 0W40.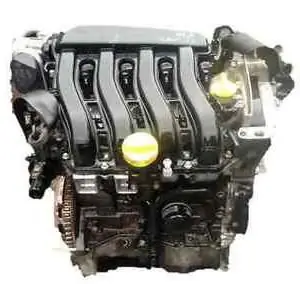 The timing belt must be changed once every four years or after every 60,000 kilometers. The air filter changes every year or 15 thousand kilometers. Spark plugs need to be replaced after 30 thousand kilometers. The last is the coolant, which needs to be changed every three years or after 90 thousand kilometers.
Well, you should monitor the speed, the temperature regime of the engine. Remember that the operating temperature of the K4M engine is 90 degrees. It is allowed to heat the motor up to 120 degrees, but in no case should the thermometer needle be allowed to reach the red zone.
Weaknesses of cars with K4M engine
Reviews can be mixed about the K4M engine. Of these, we highlight the main disadvantages of this motor:
After running 70-100 thousand kilometers, the valve cover fogs up with oil.
The generator can break quickly. This element is one of the most unreliable in the system.
Manual transmission is noisy even on new cars.
Crankshaft oil seals.
Timing Belt.
Ignition.
These are all weaknesses of the Renault K4M engine. Let's dwell on each of them in more detail.
Valve cover fogging problem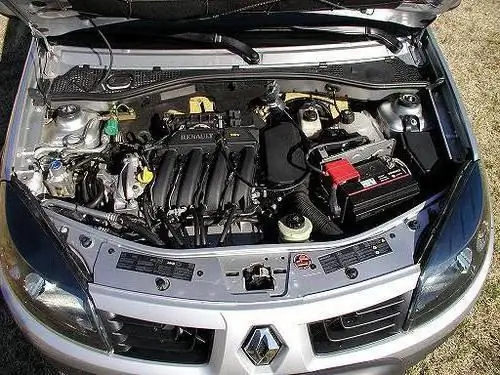 In reviewscar owners with this engine complain that a similar problem occurs. It may occur at different intervals. The main reason that causes it is a drop in the density of the sealant between the cylinder head and the cover. If you see that the cover is covered with oil stains, then you need to remove the cover, completely remove the old sealant and install the head with a new layer of sealant. If the car is under warranty, then this problem is fixed at the service within five minutes.
Timing belt problem
The instruction manual states that the timing belt must be changed every 60 thousand kilometers. Be sure to follow this instruction, as car owners claim that when the belt breaks or slips, the engine valves bend. This is fraught with the installation of new valves, which is very problematic.
Accessory belt
For many car owners, the engine fails due to the wear of the accessory belt. Moreover, it wears out ahead of time. This means that from time to time you need to look under the hood and look at the condition of this belt. If you notice that it starts to fluff, then it should be replaced. If you do not change it in time, then it can get under the crankshaft pulley, which will lead to a wedge in the engine.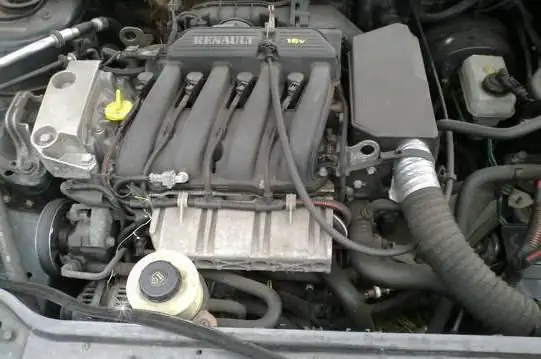 Disadvantages of the K4M motor
Among customer reviews, we can highlight the weak points of the motor: high sensitivity to low-quality gasoline. For many owners, the engine troit and there is a high fuel consumption. There is also an insufficient oil level in the gearbox.
And now for more details.
About low-quality gasoline
In fairness, we note that most European, American and Japanese cars are highly sensitive to low-quality gasoline. Most likely, this is due to the fact that in Europe and Japan gasoline is of better quality, and car manufacturers make cars taking into account the use of high-quality fuel. Many gas stations in Russia sell gasoline, which is inferior in quality to European. Therefore, on the K4M engine (it was no exception), one can observe short-term dips in operation when driving and floating idle speed. Therefore, it is not enough to fill in the 95th or 98th gasoline. You still need to refuel at proven gas stations.
Motor troit
Often one of the ignition coils, nozzle or spark plug fails. You can determine the specific cause by measuring the compression in each cylinder. After a malfunction is detected, the non-working element is replaced. Usually repairs are not very expensive, but there is a nuisance.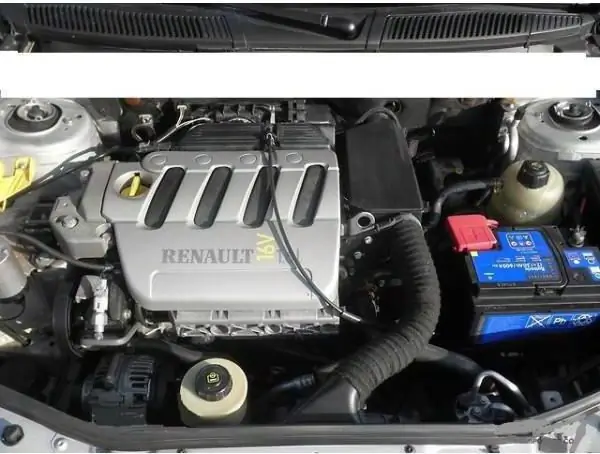 Engine feels weak when driving
When using the K4M 1.6L 16 valve engine, the engine feels weak when overtaking or accelerating quickly. This is especially noticeable when the car is loaded with passengers. Some other 1.6L engines with the same power are more "fun" and allow you to quickly pick up speed.
Gluttony
Despite the fact that the companyRenault actively advertises cars with this engine as economical, engine gluttony also takes place in the urban cycle mode. However, when driving long distances, when the speed and rpm are stable, the engine "eats" gasoline economically.
Therefore, we can conclude that cars with this engine are poorly suited for urban conditions, where you often need to stop at traffic lights, stand in traffic jams and get under way.
Insufficient gearbox oil level
When buying a car with this engine, it is advisable to pay attention to the oil level in the gearbox and transfer case. Often in the reviews you can read that there is underfilling.
Conclusion
Despite all the weaknesses that are described above, the K4M motor is popular. In addition, the described disadvantages are not found on all of these engines. Some car owners report that after 123,000 kilometers there were no problems with the engine at all. So a lot can depend on operating conditions, driving style and maintenance. It is extremely important to change all consumables on time and order only original spare parts. They are more expensive, but using cheap non-original "consumables" can lead to serious repairs.
Therefore, with proper care, the engine will work long and efficiently. And in the case of buying a new car, you should not worry about breakdowns, because there is always warranty service.
Recommended: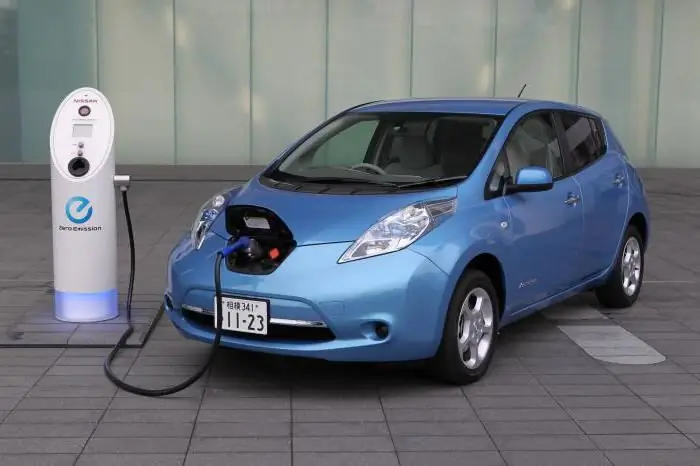 "Nissan" (electric car) is known to buyers as the Nissan LEAF. This is a machine that has been mass-produced since 2010, since spring. Its world premiere took place in Tokyo in 2009. The company began to accept orders for production from April 1 next year. So, the model is quite interesting, and I would like to tell more about it
All-terrain vehicle "Kharkivchanka": specifications, photos, operating features, pros and cons. Antarctic all-terrain vehicle "Kharkovchanka": device, layout, history of creation, maintenance, reviews. Modifications of the all-terrain vehicle "Kharkovchanka"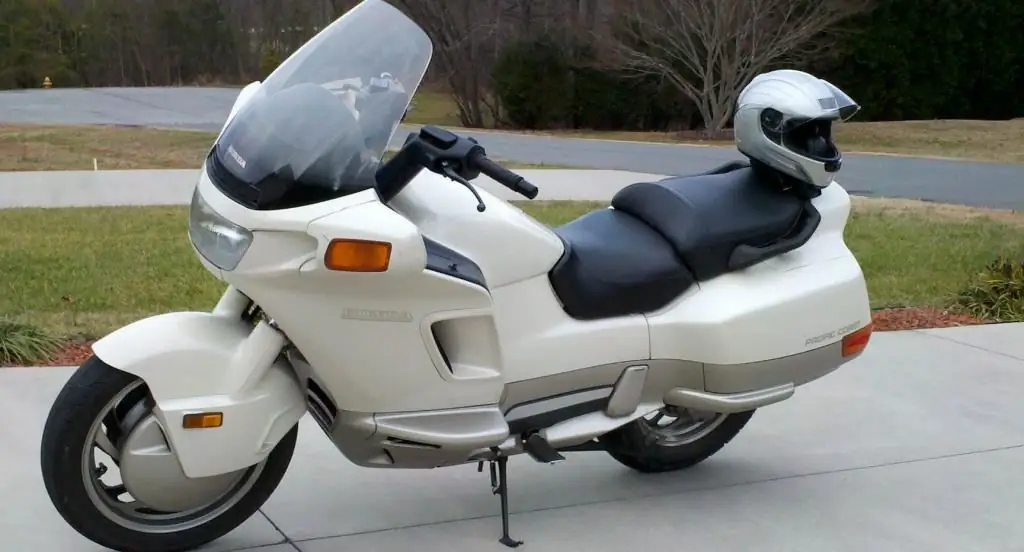 The Honda PC800 touring motorcycle is the best option for long trips and maneuvering in dense city traffic. The model is unpretentious in maintenance, has unsurpassed reliability and high build quality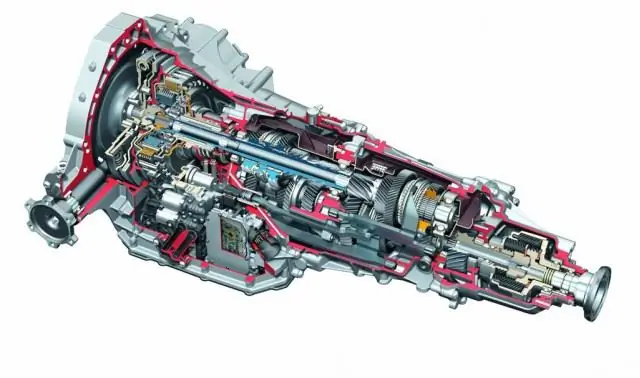 It's a paradox, but with today's level of technology development, especially in the automotive industry, engineers from all over the world have not been able to come to a single opinion about the transmission. A mechanism has not yet been created that meets the following requirements - compact dimensions and light weight, a serious power range, no significant loss of torque, saving fuel, comfort of movement, decent dynamics, resource. There is no such unit yet, but there is a robotic box

High engine temperature is a big problem for every car owner. Probably, each of us has seen Zhiguli and GAZelles standing on the side of the road with "boiled" engines, especially in summer. In general, the operating temperature of the engine should not exceed 90 degrees Celsius. If the temperature indicator goes into the red scale, this threatens with increased wear of all parts and components of the internal combustion engine, up to complete failure