The name "Ste alth 450" enduro accurately characterizes this technique - light, designed for off-road driving and ordinary city roads. The appearance of the model is quite trivial for motorcycles of this class: powerful tire treads, suspension with impressive travel, lightweight aluminum frame, minimal plastic.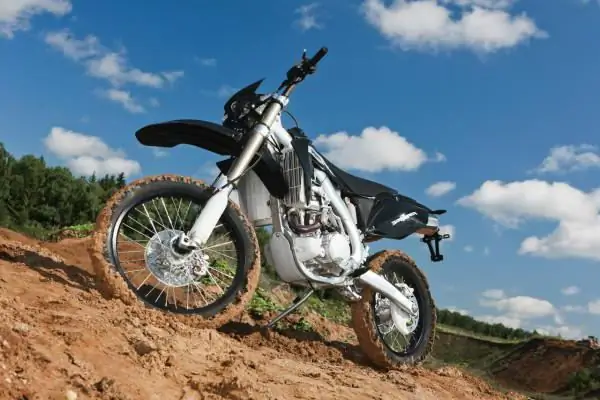 Despite the impressive engine size, visually the bike is almost indistinguishable from 150 and 200 cc enduro vehicles. The Stels 450 motorcycle is suitable for amateur riding around the city and country roads, and for dashing professional races on special tracks.
Features
Everyone who is thinking about purchasing this model is primarily interested in its performance characteristics. "Ste alth 450" has pretty good performance for its relatively moderate price.
| | |
| --- | --- |
| Indicators | Meaning |
| Dimensions (length, height, width) | 2, 32 x 1, 30 x 0, 83 |
| Dry weight | 117kg |
| Max speed | 150 km/h |
| Capacity of tank | 8, 5 l |
| Motor | 1-cylinder, 4-stroke, 449.4cm3 |
| Power | 30 l. With. (7500 rpm) |
| Start | Electro / Kickstarter |
| Brakes | Disk hydraulic |
| Front suspension | Telescopic fork (2 shock absorbers) |
| Rear suspension | Pendulum (1 shock absorber) |
Target Audience
The Ste alth 450 motorcycle has a very impressive enduro power. Usually, beginners do not chase such an indicator, most often this model is under the saddle of a pilot who already has experience in driving motorcycles. At the same time, the potential owner should understand that this model can hardly be called a serious competitor to Japanese or German technology. This is a budget option for those who cannot afford a bike from a more serious manufacturer.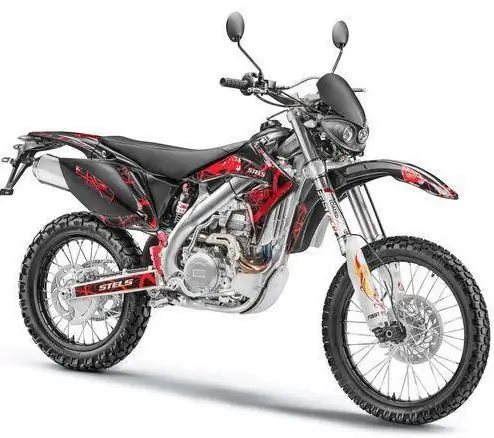 Strengths of Ste alth 450 (Enduro)
Owner reviews always help a doubting buyer make a final decision. Most owners speak positively about the ergonomics of the model. Its relatively small mass serves the owner well off-road. The bike is mobile, its high maneuverability allows you to overcome obstacles. Brake reliability is commendable. Many note the conveniencepilot landing.
Flaws of the model
"Ste alth 450" (enduro), reviews of which are not always unanimous, always feels confident in the city. But the wet road, viscous clay, impassable mud - this is not for him. Controllability is greatly reduced. Some owners find the tank capacity too modest.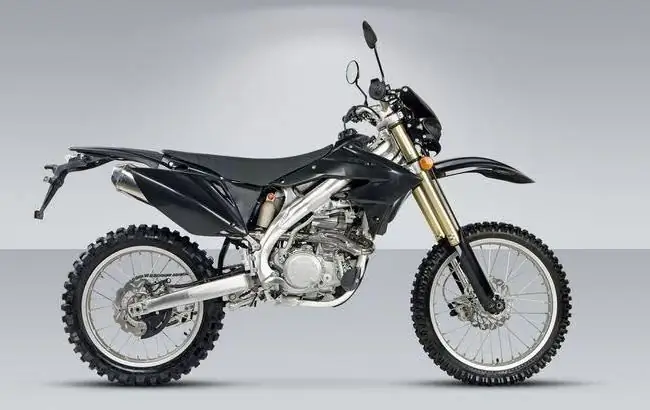 Not everyone likes his appearance, clearly reminiscent of the famous Honda bike CRF 450X. But there are far too many budget bikes like this around the world (like the Forsage 450) to have a serious conversation about individual style.
When buying a new Ste alth 450 motorcycle, you should carefully examine not only the exterior, but also look inside. Experienced riders are advised to disassemble the unit and tighten the bolts. On models that have come off the assembly line, not too developed fasteners are often found. The problem is solvable, it is enough to tinker with a new thing for a couple of evenings.
If you buy a bike in the showroom, take the opportunity to test drive. This will help you get the most objective view of this enduro brand.
Recommended: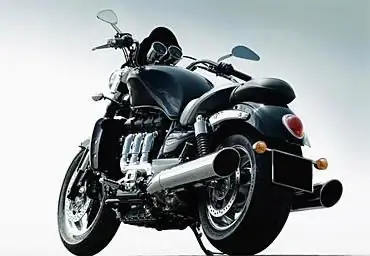 The history of the Triumph Bonneville motorcycle began in 1953, when the car appeared in the American film "The Savage", directed by Laszlo Benedik. The main character Johnny Strabler was played by Marlon Brando, he rode the Triumph. Because the film was about bikers, the motorcycle model also starred, and thus Triumph Bonneville became widely known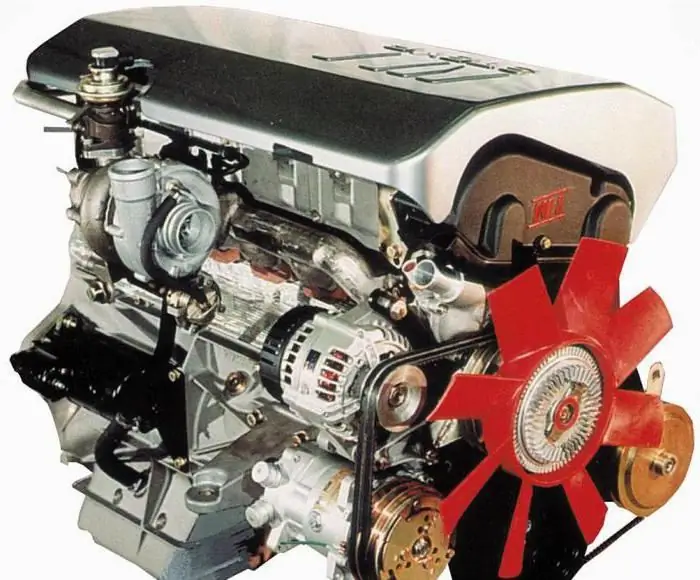 For more than ten years, we have been seeing cars in the vastness of our country on which the GAZ-560 Steyer engine is installed. Moreover, these are not only cargo "Lawns" and "GAZelles", but also passenger "Volga". What are the features of this unit? Learn from our article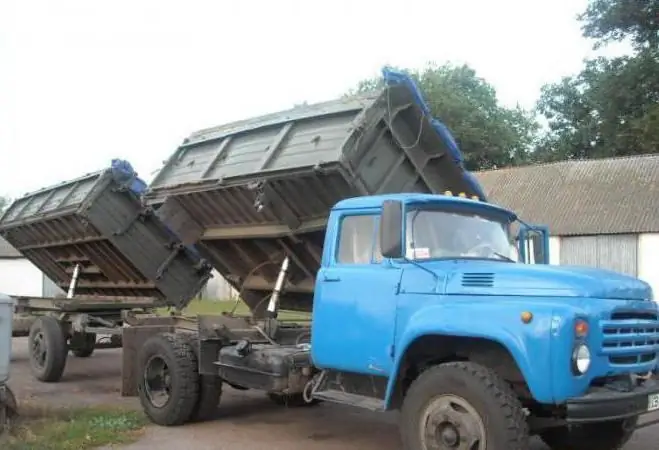 Dump trucks are used in many industries. Among them, one of the leading positions is occupied by ZIL-554-MMZ. It is produced on the basis of the ZIL-130B2 chassis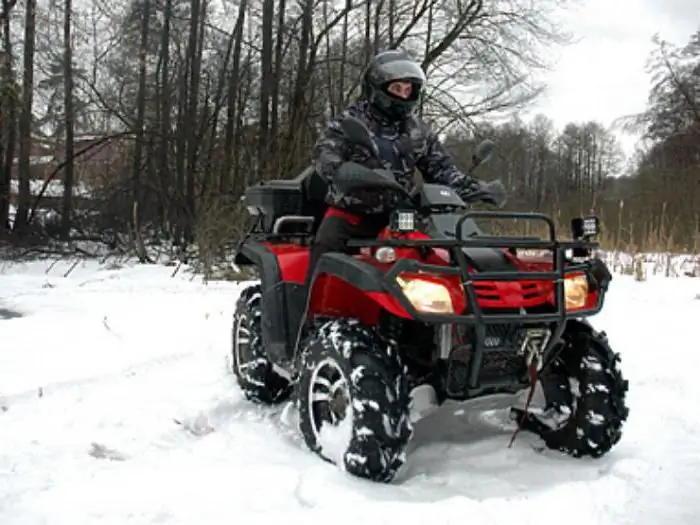 In our article we will take a closer look at the characteristics and features of the Ste alth-300 ATV, and the owners' reviews will help you get an objective assessment
The first motors of the ZZ line appeared in 1998. They were designed to replace obsolete power units of the A series. Specifically, the first representative was the ICE 1ZZ-FE. The engine resource, in comparison with the previous line, has been significantly increased. Almost all parts and assemblies began to be made from other materials, which made it possible to significantly improve the performance of the motor. Let's talk in more detail about this power unit