"A car is not a luxury, but a means of transportation." This classic phrase, uttered in the first half of the 20th century by the authors of The Golden Calf, is still relevant today.
When buying a new car, the buyer first of all looks at the price. The cost of the car is the criterion that in most cases is decisive. Therefore, in the field of automotive production, and then sales, a certain balance of price and quality was formed. In other words, the future owners of the "iron horse" are trying to find an inexpensive car, but with good technical characteristics. In the process of searching, a certain paradox arises - it is difficult to find a suitable car precisely because the choice is extensive, there are dozens and hundreds of models. Each manufacturer has its own lineup, which includes the best examples of automotive equipment. These cars have been tested over the years, they have good characteristics, and it would seem that such a car should be bought. However, new models have already entered the market at a similar price, in which the parameters are no worse. The buyer is at a loss - "how not to miscalculate." As a result, he gets a car, chosen according to subjective criteria.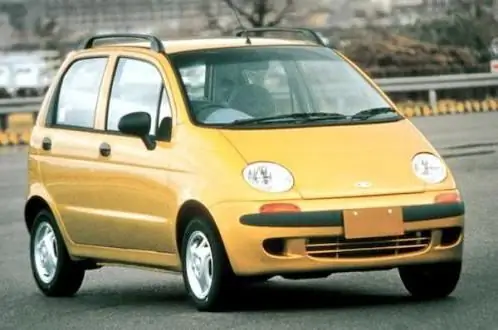 Cheap cars
Car manufacturers, in turn, are trying to follow the needs of buyers. Thus, more and more relatively inexpensive, but high-quality models appear on the market. As a result of the long-term practice of "natural selection", when cheap cars are replacing expensive fancy cars, a segment has formed that can be called "budget cars". This systemic structure is common throughout the world. The wording "budget cars" provides for the purchase of a new car, not going beyond the monthly or annual family budget. At the same time, you do not need to take a bank loan, borrow money from friends, or sell your own property. Budget cars are bought in installments or with a lump sum, but in any case, from the funds that your family really has at the moment.
The car as a helper in the house
The dynamics of modern life leaves no choice for a person - a car in the family should be, it is necessary. A new budget car is quite an affordable acquisition that will not be a heavy burden on the life of a married couple with two or three children. On the contrary, the car will be a source of pleasure, you will have the opportunity to travel, go out into nature on weekends, and on ordinary days the car will become an indispensable assistant in business, take you to the market or to the supermarket. Newa budget car is a solution to many everyday problems. And when the problems are solved, you can also relax on the soft seats, taking a short walk with your family members.
Today, when the choice of models has become almost limitless, you want to buy the best budget car. To do this, there are many Internet portals, special booklets, information sheets. And most importantly, you can consult at a car dealership, where you will be provided with comprehensive information about the latest innovations in the automotive market. So the best budget car could be in your garage in the near future.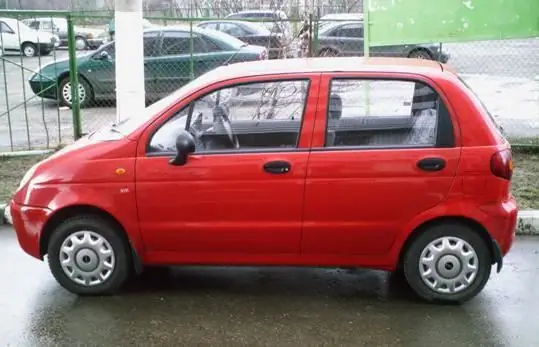 Asia or Europe?
It is generally accepted that the more expensive the car, the more reliable it is. This is not always the case, and while cars over $500,000 are reasonably reliable, they are bought primarily for prestige, while budget new cars are the means of transportation. Recently, South Korean firms have significantly improved the quality of their products, positive changes so far only concern the exterior, but the popularity of Hyundai, Daewoo and Kia has grown, while prices have remained at the same level. Thus, budget new cars of Asian origin confidently come out ahead. However, Japanese models are not far behind South Korean brands.
Cars of the Land of the Rising Sun
The Datsun brand will soon appear on the Russian market in the "budget Japanese car" segment, the assembly of whichassumed in our country. According to the preliminary forecast, the cost of the car will not exceed 400 thousand rubles.
The new budget Japanese car is planned to be produced on the basis of the AvtoVAZ factory in Togliatti. The documentation received from Japanese engineers will allow launching the production of two Datsun models at the same time, using the 2190 platform, on which the Lada Kalina is based. The exterior design of Datsun cars in the Russian version is being developed by the Nissan design center in Japan. Equipment for the production of body structures entrusted to engineers from Togliatti.
The novelty will match the external characteristics of such machines as "Suzuki Swift", "Honda Brio", "Ford Figo". Japanese-made budget cars will share the market with inexpensive French Renault Logan. Experts are already talking about he althy competition.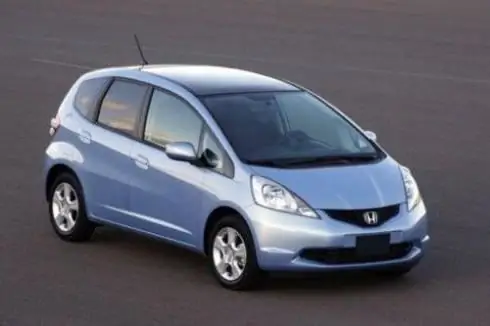 Budget cars in Russia
"Lada Granta", liftback body, supermini class. Gasoline engine, volume - 1596 liters, power - 87 liters. With. Fuel consumption is about 7 liters per 100 km. Speed - 165 km / h. Dimensions: length - 4246 mm, height - 1500 mm, width - 1700 mm, base - 2476 mm. Price - from 315 thousand rubles. The package "luxury" worth 420,000 rubles includes: an engine with a capacity of 106 liters. p., ABS, two airbags, climate system, immobilizer, multi-audio system, alloy wheels.
"Lada Kalina", hatchback, classsupermini. Gasoline engine, volume - 1596 liters, power - 87 liters. With. Fuel consumption - 7 liters per 100 km. Speed - 165 km / h. Dimensions: length - 3893 mm, height - 1500 mm, width - 1700 mm, base - 2476 mm. Price - from 328 thousand rubles. The basic equipment is clearly insufficient, it requires an additional payment of 50,000 rubles. The buyer receives for this money: ABS, climate system, two airbags, heated front seats.
"Lada Priora", sedan, supermini class. Gasoline engine, power - 98 hp. with., volume - 1596 liters. Fuel consumption is about 6.8 liters per 100 km. Speed - 183 km / h. Dimensions: length - 4350 mm, height - 1420 mm, width - 1680 mm, base - 2492 mm. Basic equipment: ABS, driver's airbag, adjustable steering column, electric front windows, immobilizer, heated exterior mirrors. A pre-heater is installed for a fee. In the "luxury" configuration: 106 hp engine. With. cylinder capacity of 1.6 liters and air conditioning.
"Lada Sport Kalina", hatchback, supermini class. Engine: cylinder capacity - 1596 liters, power - 118 liters. With. Fuel consumption is about 7.8 liters per 100 km. Speed - 197 km / h. Dimensions: length - 3943 mm, height - 1450 mm, width - 1700 mm, base - 2478 mm. Basic equipment (no other): front airbags, adjustable steering column, heated front seats, climate system, all power windows, heated exterior mirrors, foglights.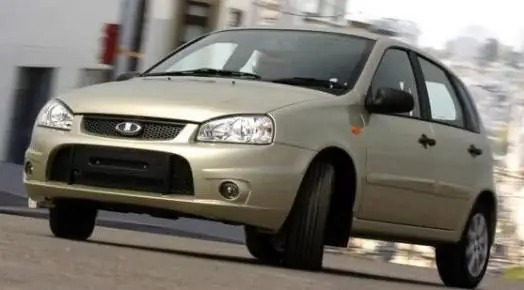 The most budget car in Russia today is the Daewoo Matiz. The car is small-sized, the length of the body is less than 3.5 meters, the width is about one and a half meters, but the interior of the five-door hatchback is quite spacious, two adult passengers can comfortably fit in the back seat, and if you make room a little, then one child. The model has good sound insulation, technical characteristics are at a decent level. The engine is powerful yet economical. The cost of the car is 199 thousand rubles.
Inexpensive but reliable
The most budget cars, the cost of which does not exceed 500 thousand rubles, are produced in South Korea, the USA, Japan, the Czech Republic and Russia. Relatively inexpensive vans are produced in France.
Rating of budget cars:
Chevrolet Lanos.
Chevrolet Aveo.
"Daewoo Nexia".
Ford Focus.
"Hyundai Gets".
"Hyundai Accent".
"Nissan Almera".
"Renault Logan".
"Skoda Fabia".
"Lada Priora".
Chinese cars are listed separately:
"Lifan 520 Breeze".
"Cherry Kimo".
"Cherry Amulet".
"Flyer".
"Brillance M2".
Quality of cheap Chinese models leave much to be desired, although defects are randomnature and relate mainly to unreliable contacts in electrical equipment.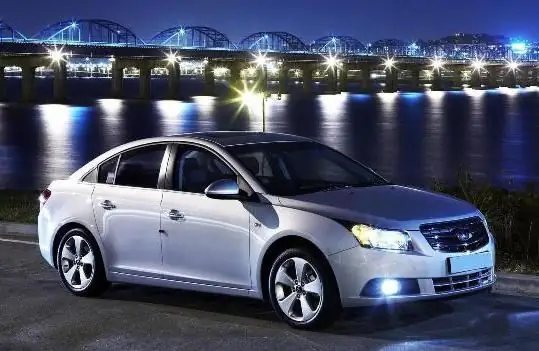 High Performance Machines
Cars that are more expensive, but still budget, include the following models:
"Citroen C3" is a subcompact B-segment car, front-wheel drive, with an in-line 4-cylinder engine with a volume of 1124 liters, power - 60 liters. With. Dimensions: length - 3860 mm, height - 1515 mm, width - 1677 mm, base - 2460 mm.
"Citroen C4" - a compact car, front-wheel drive, with a 4-cylinder engine of 1.4 liters, power - 90 liters. With. Dimensions: length - 4260 mm, width - 1773 mm, height - 1459 mm, base - 2608 mm.
"Honda Jazz" - a four-door microcar, engine 1.2 liters, power - 78 liters. With. Dimensions: length - 3820 mm, width - 1670 mm, height - 1145 mm, base - 2440 mm.
"Mazda 2" - a subcompact five-door hatchback, front-wheel drive, engine 1.3 liters, power - 91 hp. s., speed - 160 km / h. Dimensions: length - 3920 mm, height - 1475 mm, width - 1695 mm, height - 1475 mm.
"Nissan Micra" - subcompact front-wheel drive, B-segment. The engine is gasoline, three-cylinder with a volume of 0.987 liters, power - 52 liters. With. Dimensions: length - 3735 mm, width - 1560 mm, height - 1390 mm, base - 2300 mm.
Opel Corsa is a B-segment car, front-wheel drive. Engine 1.0-liter, gasoline, power - 62 liters. s., speed - 146 km / h. Dimensions: length - 3652 mm, height - 1365mm, width - 1535 mm, base - 2343 mm.
How to choose a budget car?
Models offered in Russia to the buyer at reasonable prices account for about 60% of the total market. Manufacturers deliberately reduce the cost of their products in order to increase sales. At the same time, the quality of the car must remain impeccable. Marketing is carried out carefully, with a daily analysis of the market situation.
A budget car must meet several criteria. First of all, these are technical characteristics. The cost of the car fades into the background, because the buyer knows that a budget car cannot cost more than the price accepted in its class if you do not order the luxury package.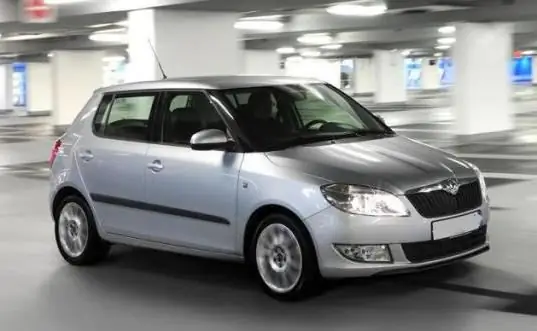 Technical data
So, all attention to the technical parameters. Engine characteristics are taken into account in four positions: volume, power, fuel consumption, resource. For a budget car, it is considered optimal power in the range of 60-75 hp. with., which corresponds approximately to the working volume of cylinders from 1.2 to 1.4 cubic meters. see Fuel consumption, indicated in the passport, should not exceed 7 liters per 100 km. Engine resource is a relative concept, but its declared value cannot be lower than 100 thousand kilometers.
The transmission is allowed both automatic and mechanical, the choice is purely individual, however, it should be remembered that a car equipped with automatic transmission will cost more by approximately 30-35 thousand rubles.
The wheel formula of the machine mustbe designated as 4x2, and it is better to choose a model from the family of front-wheel drive cars.
Chassis is the most critical area, the front suspension "MacPherson" as a well-proven one will serve as an argument in favor of buying this model. The rear suspension can be either pendulum dependent or independent linkage with a transverse stabilizer. Both of these options are quite reliable and durable.
The brake system should be dual-circuit, with a diagonal distribution of braking forces. Ideally, the front wheels are equipped with disc brakes, rear drum. Hand brake with rear wheel drive. If the machine is equipped with a vacuum brake booster, this is an additional benefit.
Next, you need to pay attention to the steering mechanism, which is of two types: rack and pinion and worm. The first mechanism works easily, the second requires effort. Rack is preferred. Along the way, you can pay attention to the possibility of adjusting the steering column in height, sometimes it can be useful.
And, finally, inspection of the car interior. Inexpensive models, as a rule, do not differ in luxurious interior trim; high-quality leatherette or velor is used for seat upholstery. The dashboard should be comfortable, the gauges should be easy to read. Seats are easy to move and adjust. The audio system is in the car in any configuration, you should know this.
After the car is selected, it is necessary to check the operation of the engine and all mechanisms, to make sure the switching is trouble-freetransmission and reliable functioning of the brake system.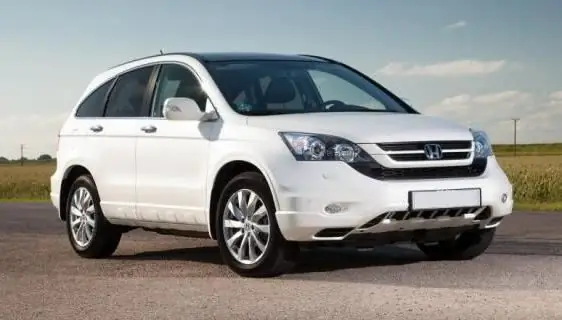 Car in a public organization
All vehicles in public institutions are on the balance sheet. Budgetary organizations receive cars centrally, according to the order. This is a rather complex system, which includes the terms of operation, passport service and many other conditions. Commercial activities are not possible, it is prohibited to sell or exchange cars.
There are certain rules governing the write-off of obsolete vehicles, their transfer from balance to balance between enterprises belonging to the same ministry.
Recommended:
Life in the modern world is unimaginable without various vehicles. They surround us everywhere, almost no industry can do without transport services. Depending on what type of car, the functionality of the means of transportation and transportation will be different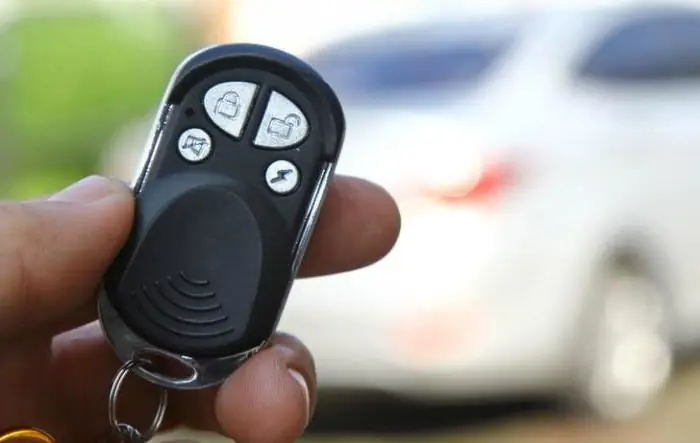 So, car alarms: which is better, a list, an overview of models and the main technical characteristics of popular security systems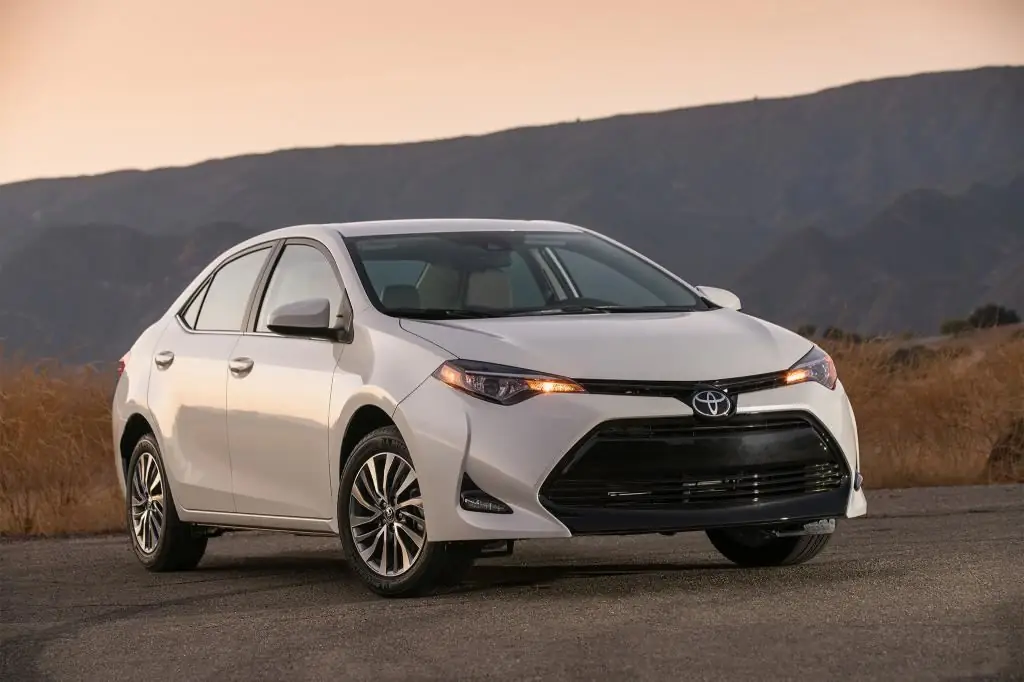 Performance shows how effectively a particular vehicle can be used in a particular situation. Knowing the properties of the car, you can predict in advance how the mechanism will behave in certain conditions (for example, city, highway or off-road)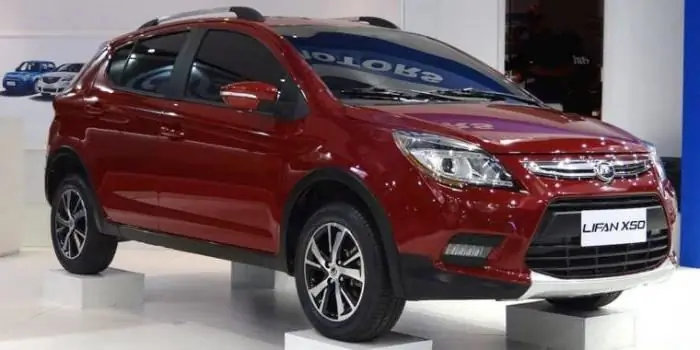 "Lifan x50" is a new Chinese model that was presented to the world in 2014 in Beijing. This is a brand new and compact crossover. Its premiere in the Russian Federation took place in August last year, 2014. During the current, 2015, a certain number of these machines have already been sold. So what can you say about this model?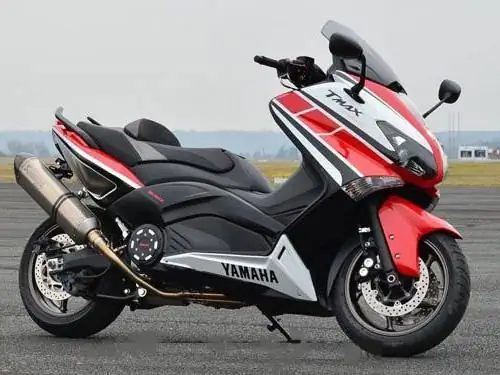 The first scooters appeared during the Second World War, when the allied infantry formations began to need light vehicles for the redeployment of personnel. The heavy motorcycles used by the US and British armies were in limited supply and were too expensive