In the mid-90s, the American automaker Chrysler presented its concept to the public, which became known as the Eagle Jazz. It was this car that became the forerunner of such a luxurious sedan as the Chrysler 300M. His debut took place in Detroit, in 1998. And in his appearance, one could really catch some similarities with the concept that became famous 3 years ago. However, the sophisticated appearance was not the only feature of this sedan.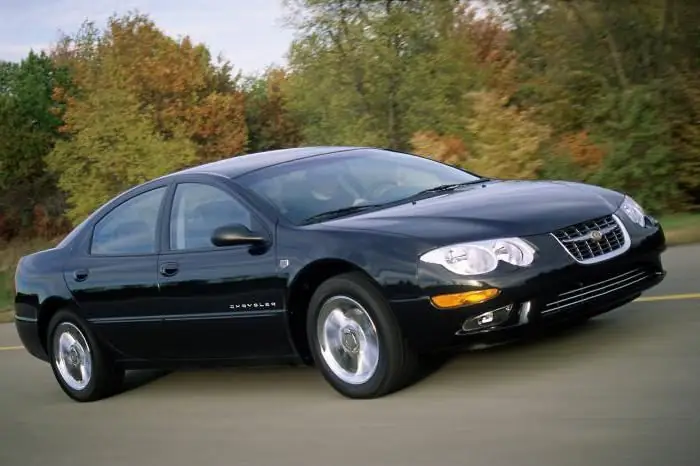 Exterior
The Chrysler 300M is five meters long, 1422 mm high and 1980 mm wide. The wheelbase is quite impressive - 2870 mm. Ground clearance is only 13 centimeters.
Outwardly, this car seems incredibly huge, but this is only at first glance, because it has an impressive length and swept-back body. But the car looksimpressive. Everything attracts attention: a low roof, expressive optics, a large glass area (both front and rear), a long hood, large feed and massive overhangs. Each element adds sportiness and agility to the car.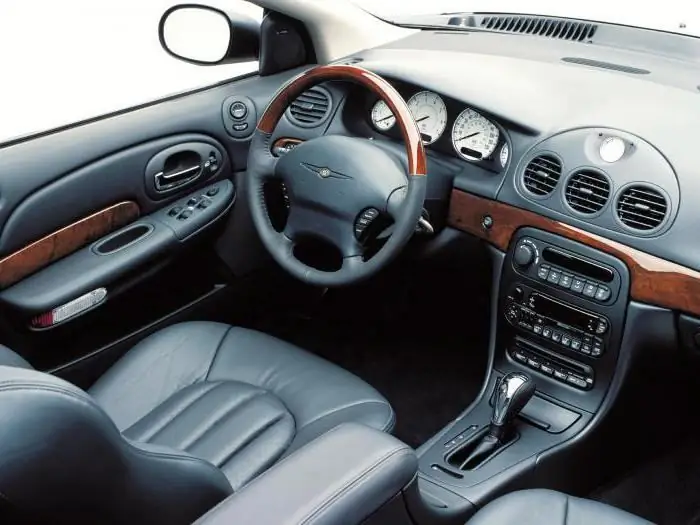 Salon
If you look inside the car, you can immediately understand - this is a true business class. Everything looks expensive and presentable. Only high-quality materials are used in the decoration, and ergonomics are thought out to the smallest detail. By the way, the interior still looks modern and relevant.
On the dashboard you can see 3 ventilation deflectors and neat control units for the audio system and climate control. The dashboard consists of four white circles with black indicators on them.
Especially pleased with comfortable seats. They are wide, comfortable, moderately soft and also adjustable in 8 directions. The only thing they lack is pronounced lateral support.
Three passengers will feel comfortable in the back. There is enough space and space for everyone, thanks in large part to the overall wheelbase and length of the model.
Another thing worth noting is the trunk. Its volume is 530 liters. True, he also has a minus, which consists in a small loading opening. Oversized items cannot be placed in the compartment.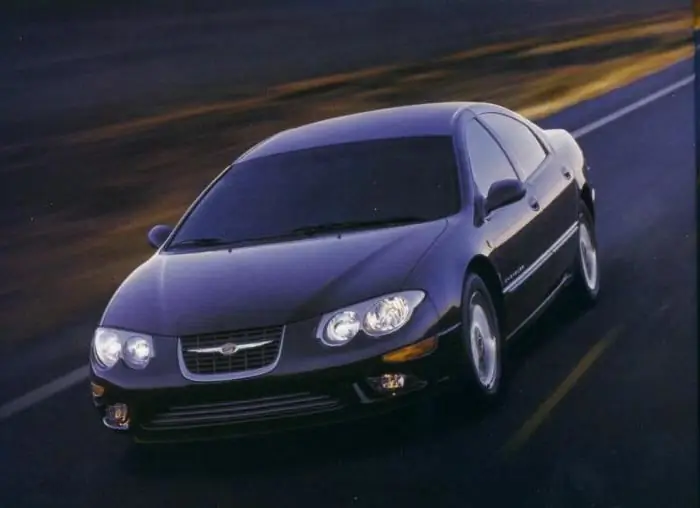 What's under the hood?
"Chrysler 300M" is not only an attractive and comfortable business sedan, but also quite powerful and dynamic. Hisperformance justifies the sporty design.
The base "Chrysler 300M" was equipped with a 203-horsepower 2.5-liter engine. This gasoline V-shaped atmospheric "six" accelerated the sedan to 210 km / h. And the speedometer needle reached 100 km / h after 10.2 seconds after the start of movement. By the way, this motor was offered in tandem with a 4-speed "automatic".
It is worth noting that the Chrysler 300M engine has a fairly solid fuel consumption. About 10.2 liters of gasoline is consumed per 100 kilometers in a combined cycle.
True, the buyer could buy a car with a more powerful engine under the hood. Its volume was 3.5 liters, and its power was 252 hp. Up to 100 kilometers, a car with such an engine accelerated in 7.8 seconds, and its speed limit was 225 km / h. The consumption of this car, of course, was more - about 12 liters in the combined cycle.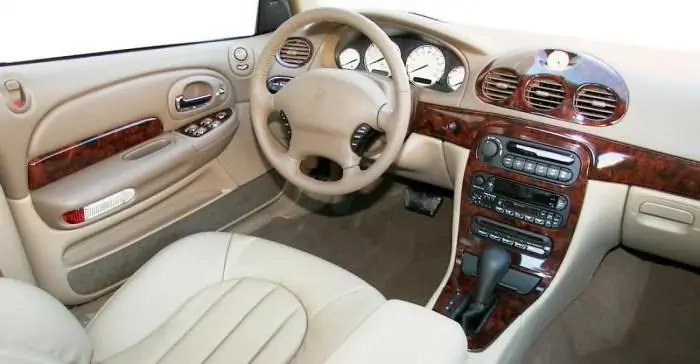 Drivability
Telling about the characteristics of the Chrysler 300M, one cannot fail to note the smoothness of the ride and handling of the car. For a car that weighs almost 2,000 kilograms, it is ideal. The only negative is a somewhat slow reaction to sudden steering movements. But there are no rolls in corners, and this car holds the trajectory. On the road, the car rides very confidently, especially pleased with the comfortable and soft suspension. Even large pits are smoothed out imperceptibly, to be sure about the usual urban bumps. True, if you drive this car along hard asph alt joints or rails, then in the steering wheel you can feelvibration.
In general, this model should not be tested on bad roads. She, of course, is assembled soundly and boasts good quality, but her clearance is only 13 centimeters. You need to remember this. And in no case do not drive off-road, and if necessary, it is better to do it at minimum speeds.
And one more small nuance - the brakes. They are disc, ventilated, but you have to get used to them. They cannot quickly stop such a large and dynamic car, so the driver needs to slow down in advance.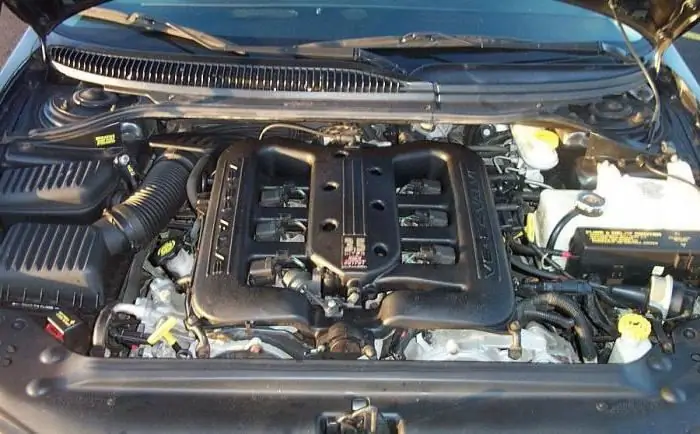 Package
This car, like every business class car, has a fairly extensive list of equipment. There is an alarm system, central locking, ABS system, EBD, immobilizer, Airbag, multifunctional adjustable steering wheel with power steering, cruise and climate control, on-board computer, power windows, mirrors and seats, as well as their heating.
But that's not all. Feedback alarm, ESC, xenon headlights, navigator, 12-inch alloy wheels, and factory tint were also offered. In general, everything you might need is in this car.
Cost
This topic should also be noted with attention, talking about the Chrysler 300M. The price of this car in America is 3-4 thousand dollars in our time. Initially, it cost more, of course. In Russia, this model can now be found in ads for sale, and for a rather modest price.
What it will be depends on the year of manufacture, configuration andinstalled under the engine hood. For example, for 350 thousand rubles you can buy a model in excellent condition, produced in 2000, with a 3.5-liter engine. For this amount, a person will receive a car in the maximum configuration with ASR, ABS, hydraulic booster, adjustable and heated seats, remote control, central locking and other nice additions. You can find cheaper options, for example, for 200, 250 thousand rubles. But then it is advisable to check the car at the service station before buying, so that later during the operation there will not be any unpleasant surprise, such as the fact that the car was beaten, welded, etc. After all, the car is not new, you should be careful.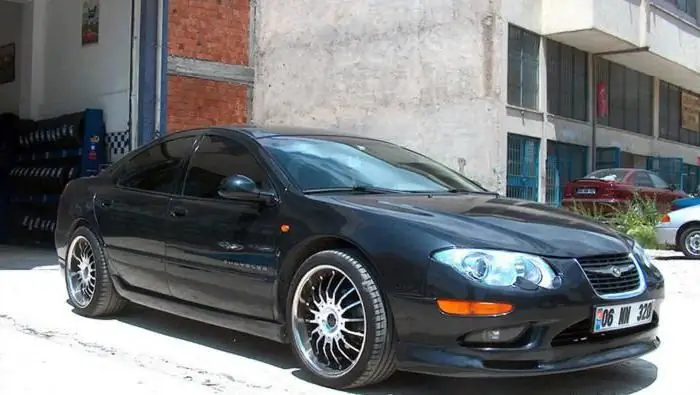 Owners comments
Business class has always been held in high esteem by motorists. Naturally, the majority, having a certain amount of money, makes a choice in favor of "Mercedes", "Audi" or BMW. But in Russia, these cars are unlikely to surprise anyone, but you want originality, which Chrysler has plenty of. So many people, after thinking, decided to buy this particular car.
"Chrysler 300M" receives only positive reviews largely due to its engine. Reliable and unpretentious in maintenance, it works quietly, which also pleases. Motorists note that this car can be driven silently and dynamically, if you do not gain more than 2-2.5 thousand revolutions. Many more praise overclocking. It is impressive: you would not expect such dynamics from a car with a length of 5 meters and a weight of two tons.
Another benefit is the incredibly comfortablegas pedal setting. As the driver presses on it, so the car will go. In the management of this car is really very convenient, especially pleased with the checkpoint. The adaptive "automatic" adjusts to the driving style. If a person is driving quite slowly, not picking up speed, then the gearbox shifts up gears earlier so that too much fuel is not wasted. Years later, these cars have a fairly solid consumption: in the city - about 15-17 liters (including traffic jams), on the highway - about 9-10.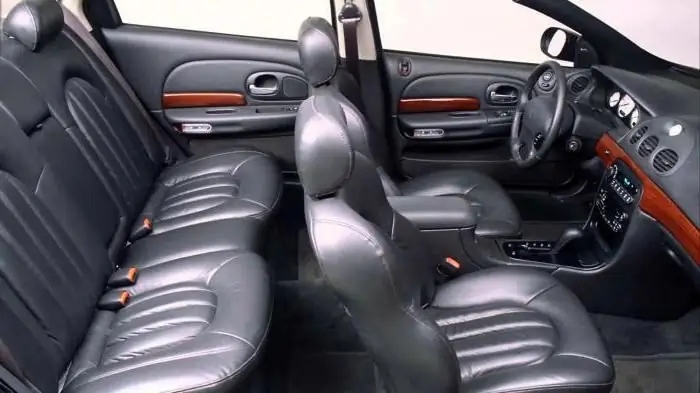 Car Upgrade
Many people, having bought this or that car, have a he althy desire to improve it, and this can be understood. The Chrysler 300M is no exception. Tuning often touched him.
The so-called lambo doors are especially popular. That is, those that open vertically. I must say that on such a business sedan as the Chrysler, it looks good and fully justifies itself. That's just to entrust the installation of such doors to a professional. In the absence of proper experience, it will turn out not to improve, but to spoil the car.
Many more install a new aerodynamic kit, which also makes the model more attractive and spectacular. Some change the console, trim, make wood inserts to look more solid.
But the most difficult tuning is technical, namely forcing the engine. The Chrysler engine is powerful, but some drivers would like to make the performance even more impressive. If desired and with skillful hands, you can increase the number of "horses" andup to 300. However, forcing is a whole range of activities, during which pistons, connecting rods, valves and many other parts will have to be replaced. Only professionals should be trusted with this business.
Popular topic