A lot of cars from Japan, including commercial ones, drive on our roads. Toyota Hayes is one of the most popular Japanese-made minibuses in Russia. Most often on our streets there are these buses of the 80-90s of release. During this period, the third generation was produced.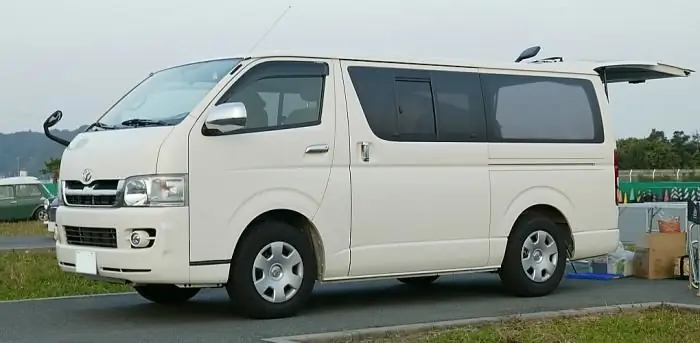 The Japanese do not stand still and develop more and more new models, as well as improve the old ones. This truck is no exception. The main detail that remains in all its generations is compactness. In the new, fifth generation, manufacturers also paid attention to the safety of Toyota Hayes. Specifications have also become much better.
New Hayes has gained independent wheel suspension, as a result of which it has become more stable on the road. The noise of the engine is practically not heard in the cabin, and the body has acquired even greater capacity. The range of engines has also been updated. The new generation of Japanese small-tonnage vehicles is durable, has high reliability under any operating conditions.
The car now has fifteen-inch wheels. The cabin is designed at the highest level: a clear and comfortable panelappliances, air conditioning, adjustable driver's seat and much more. In general, trips on such a car have become even more pleasant and comfortable.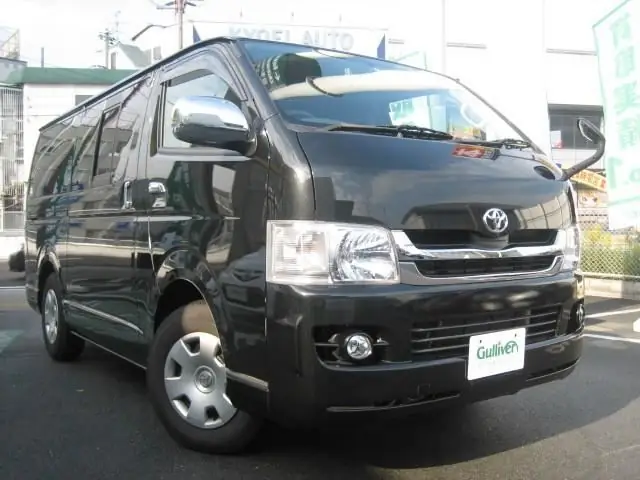 The new body has become more resistant to corrosion. Although, as the experience of operating previous models shows, in a few years a small rust will still appear somewhere, not without it. But with careful care, you can prevent a negative impact, and perhaps even forget about it. It is worth remembering that cargo vans are more vulnerable to corrosion than passenger vans.
The compact car can easily maneuver on narrow roads and serpentines thanks to its powerful 130 horsepower engine. Despite the low weight, Toyota confidently keeps on the road. Even if it is fully loaded, the movement speed hardly decreases.
The new fifth-generation car with a passenger body can accommodate 12 people! You can increase the volume of the luggage compartment by folding the rear seats. Many who plan to purchase a small-tonnage minibus opt for Toyota Hayes, reviews of which are extremely positive. The minibus gained popularity not only in Japan and Russia. The car is actively supplied to Europe, New Zealand, and also to Australia.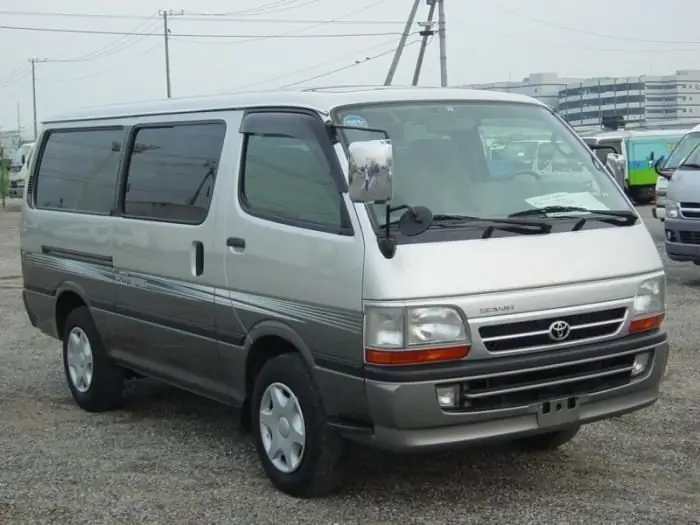 Making conclusions…
In general, the updated small car in the configuration of a cargo van is a great option for the city and the countryside. In the passenger configuration, it is great for family trips onnature. The car is quite roomy, maneuverable, has excellent visibility. Simply put, this is a simple, reliable and unpretentious machine. The only negative is the high cost, high prices for spare parts and repairs. By purchasing this vehicle, you will feel the real power and reliability of Japanese cars. Toyota Hayes - reviews and specifications speak for themselves.
Popular topic