There is a huge variety of trucks on today's roads. Their purpose is also diverse: from the transportation of letters to the delivery of multi-ton cargo. MAN, KAMAZ, "Gazelle" and many other trucks and trucks are your assistants, a means of earning.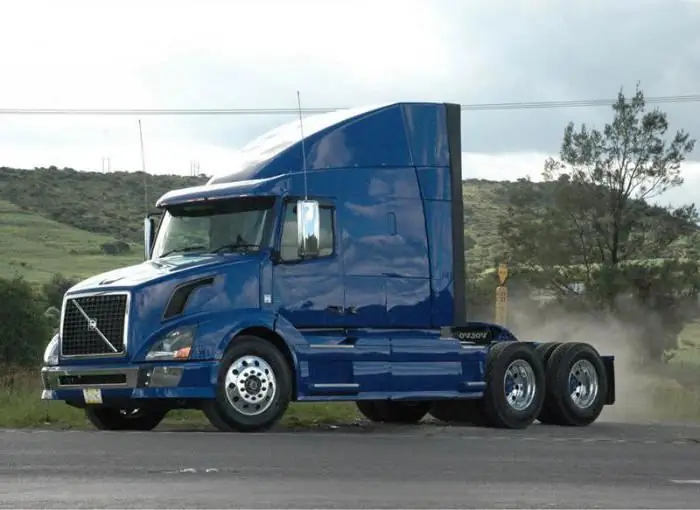 Auto on the move in any weather
Do I need to say that in any weather, in any weather conditions, your car must be in working condition? Changing oil, replacing tires, filters, antifreeze or antifreeze on time does not give you a full guarantee that the truck will start. Especially in the cold. The battery is what you need to keep your car running.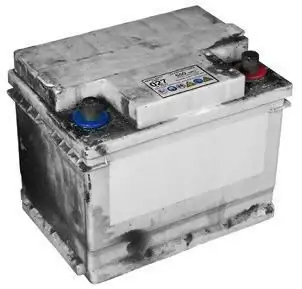 This is his heart, his battery. Many drivers, when buying a battery for their car, do not think about the fact that it simply does not fit. That the generator will not be able to "pull" it, that it should be serviced from time to time.
Whytake a battery for a truck and how is it different from a simple battery?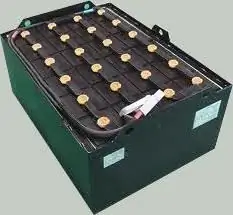 Let's start with the fact that a truck is much larger than a passenger car, it also uses much more fuel and energy. This means that the battery must also be special, namely, a battery for a truck that meets all the requirements.
Battery capacity is the most important factor when choosing a battery. The rated capacity is indicated by the number of ampere-hours (Ah). If you don't know how many amp-hours a truck battery needs, then you should look into the car's owner's manual. GOST (for domestic cars) or DIN (for American or other foreign trucks) should be indicated there.
KAMAZ or MAN are mainly equipped with 190 Ah or 140 Ah truck batteries. As a rule, two batteries of the same capacity are installed in trucks. Arriving at a specialized store, even drivers with great experience begin to get lost, not knowing how the numbers and letters on the battery are deciphered. What is polarity?
Battery code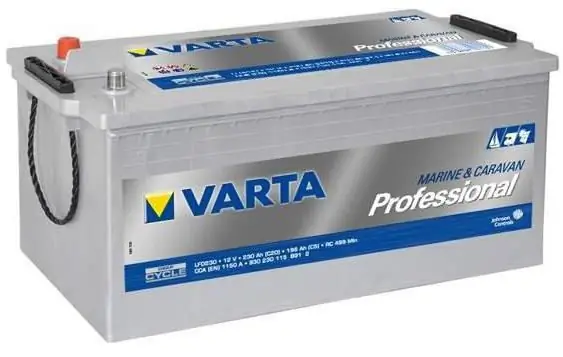 The main decoding you need to know is 6CT-190. This means that the battery has 6 series-connected batteries, or, as they are also called, cans. Each bank has a voltage of 2 volts, respectively, the entire battery has a voltage of 12 volts. 190 is the nominal battery capacity. If you put a battery with a lower amperage, then the generatorit just won't get the power. If you put a battery with a large nominal number, then the generator simply will not "pull" it. If you do this, the battery will quickly fail. After all, giving all his energy to the operation of the car, he will not receive in return the charge he needs. If in warm weather it is not noticeable that the battery is discharged (because it can work at the lowest electrolyte density - 1.20 up to 0 degrees Celsius), then in sub-zero weather the electrolyte can simply thicken and freeze, inflating the device and breaking the plates inside it.
Also, when buying a battery for your truck, you should pay attention to the polarity - the location of the terminals. This is not at all difficult: turning the device towards you with the narrow side on which the terminals are located, look, if you see +/-, this is the reverse polarity, and if -/+, then the polarity is direct. On batteries for cars and light trucks (with a nominal capacity of up to 110 Ah), we look the other way around. There are also differences in battery height: batteries for American trucks are two centimeters lower than for domestic brothers.
Date of manufacture
What kind of battery to choose for a truck (190 amps)? It should be borne in mind that its "age" (in terms of production time) should not exceed one year. If the battery stays for a long time without recharging, its plates begin to break down, sulfation begins. The date of manufacture is written on the outside or on the back, for example: 1516 - which means "the fifteenth week of the sixteenth year." Or on batteriesforeign production, the release date looks like this: 1501 - the first three digits are the batch number, the fourth and fifth digits are the year of manufacture, the sixth and seventh are the month of the year and the last digit is the shift number.
Batteries used to be produced dry-charged, that is, they were not filled with electrolyte, now such devices are supplied only for tractors that have three banks of 2 volts (a total of six volts). In such a battery, you need to fill in an electrolyte with a density of 1.27 and put it for several hours so that the plates are saturated. Then add electrolyte to the required level and connect to the charger. With 12 volt car batteries, such manipulations are not necessary. They come from the factory fully filled, charged and ready to go.
The difference between lead and calcium batteries
Calcium batteries (with a minimum lead content) are more popular, they are less prone to hydrolysis, that is, dehydration. During operation, water boils away, which leads to an increased density of the electrolyte and drying of the plates, and this, in turn, leads to shedding of active substances - internal destruction of the plates. Calcium prevents water from boiling away quickly. But such batteries are difficult to recover from deep discharge, which can happen when driving short distances, sub-zero temperatures, and simply oversight. The density of the electrolyte should be checked at least once every six months.
Lead-calcium (hybrid) batteries are more adapted to recovery after discharge, but also subject to hydrolysismore.
Why are batteries stolen?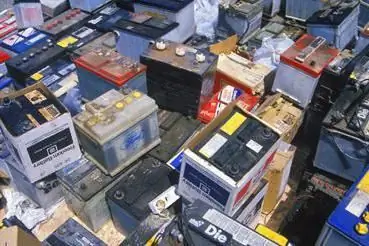 Automotive truck batteries have a weight of fifty kilograms. That is why they are especially popular among thieves and are more prone to theft than devices for passenger cars. In non-ferrous scrap metal recycling centers, used truck batteries 190 give good money. Few trucks are equipped with alarms and stand in garages, especially domestic cars. Therefore, it is worth taking care of the safety of your expensive property.
Protect from thieves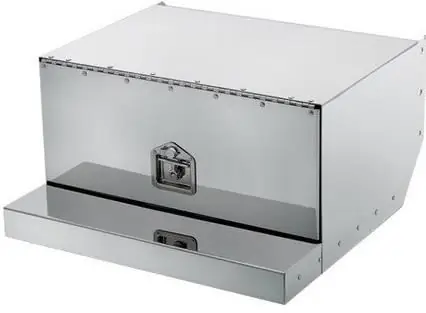 How to protect the battery from truck theft? In specialized stores, you can buy a battery box for a truck. It is able to protect the battery from the encroachment of unscrupulous citizens. These boxes are made of high-strength materials according to the size of the battery. All devices have standard sizes, so finding such a safe for trucks (190 amps) should not be difficult. Such boxes are an insulated box with a top hinged lid with strong locks. At the bottom of the box there are fasteners that are firmly fixed to the car.
Where to install the battery box?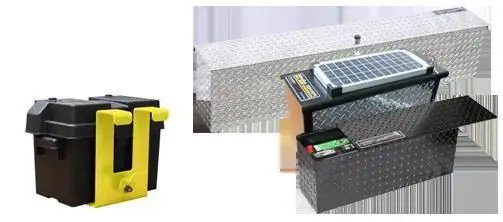 You can install a box and make fasteners in the truck itself in car services. Recently, this operation has become popular, and anyone can do it.mechanic. Surely everyone will agree that it is worth spending money once for safety than spending a lot of money on buying two stolen batteries at once.
Of course, you can leave the truck in a guarded parking lot and give about five hundred rubles a day. But if you calculate how much money will come out even in a year, then the amount will be huge.
Where to buy a battery in St. Petersburg?
Buy batteries for St. Petersburg trucks at almost every step. You can also buy batteries without leaving your home. On the websites of shops and online stores there is a huge selection of batteries of Russian and foreign production, production of the CIS countries. Buying through an online store, you can save a lot of money by choosing a battery without haste. Here you will also be consulted by experts, who will recommend something new or order a missing familiar product. Here, delivery is made to the house, garage or base. The battery will be delivered checked for charge and density, with a warranty card issued, if something does not suit you, you can simply refuse it or they will bring you another one.
Does the battery warranty apply?
The average warranty period for truck batteries is one year. The deadline is set by the manufacturer, not the store. The warranty card should be read carefully before signing it. Check for seals, signatures of the seller or responsible person. If something happened to the battery, for example, it stopped starting the car, or it froze, orjust ceased to suit you for some reason, then you also need to carefully read the warranty conditions so as not to get into an awkward situation. Check the car with a multimeter for current leakage. It is also necessary to stably check the density of the electrolyte in the battery with a hydrometer. If you do not understand this, then contact the stores where batteries are sold. For a small amount, experts will check everything themselves. And many stores provide free battery maintenance for the lifetime of the warranty.
Such a seemingly ordinary thing - a battery, but requires a lot of attention. The main thing is to follow the rules of operation, to choose the right one for your car. And your battery will last a long time without causing any hassle.
Recommended: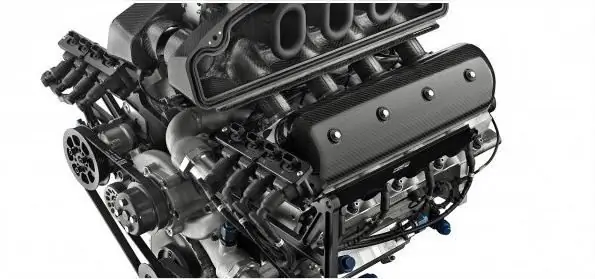 When buying a car, it is the volume of the car's engine that often plays a decisive role. Someone wants a more economical engine, someone wants a "beast" under the hood and is ready to spend money on fuel. Engine sizes are classified on various grounds and differ in performance. More on this later in the article
The article is about batteries. Measures for servicing batteries, their design, varieties, nuances of operation and repair are considered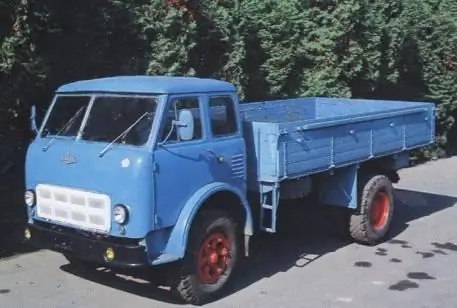 The Soviet truck "MAZ 500", the photo of which is presented on the page, was created in 1965 at the Minsk Automobile Plant. The new model differed from its predecessor "MAZ 200" in the location of the engine, which was placed in the lower part of the cab. This arrangement allowed to reduce the weight of the car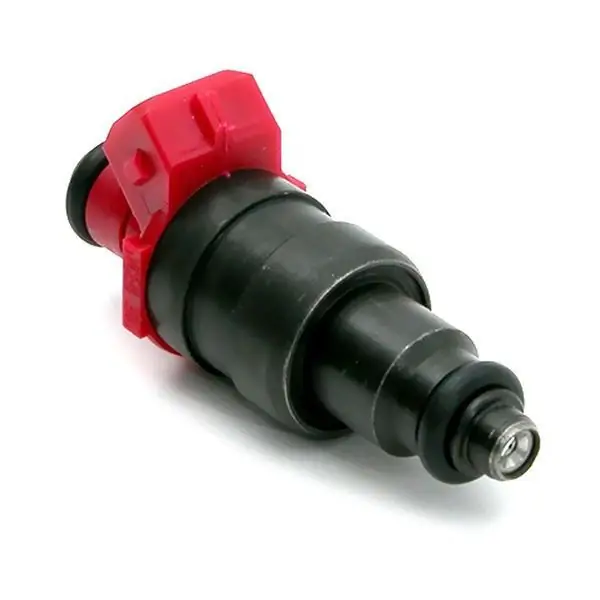 All diesel and gasoline internal combustion engines that exist today have a fuel injection system in their design. The nozzle is an analogue of a pump that supplies a powerful, but very thin jet of fuel. It is an integral part of the injection system. Where are the nozzles and what is their principle of operation will be described later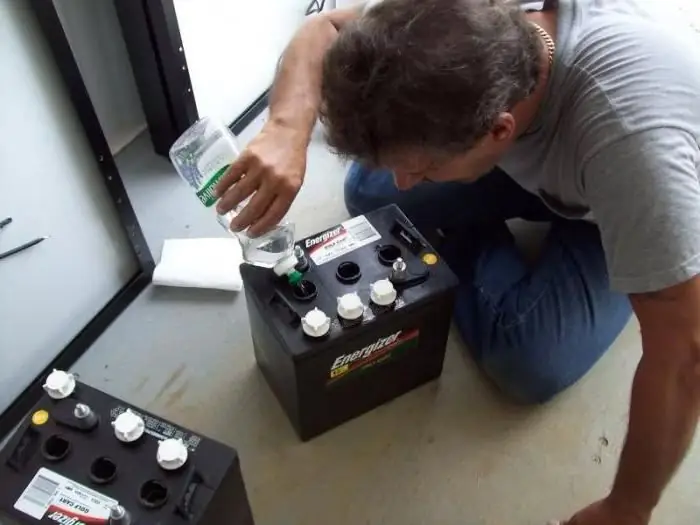 The main parts of the vehicle should include the battery. During normal operation, this battery is charged while the vehicle is running. But there are often cases when, if other devices in the car malfunction, it must be charged using a special device. Such operating conditions affect the rapid wear of the device. In addition, from time to time it needs to be refueled. Many people often get confused about what to add to the battery: water or electrolyte