400cc Chinese enduros have a special place in the motor market. Goods made in the Celestial Empire no longer seem to be one-day-old, do not hurt the eyes with a monstrous design, do not crumble into dust during operation. Motorcycles, of course, are technically inferior to Western counterparts, but their competitiveness is gradually growing. And the price is comparable to the cost of the Japanese resale.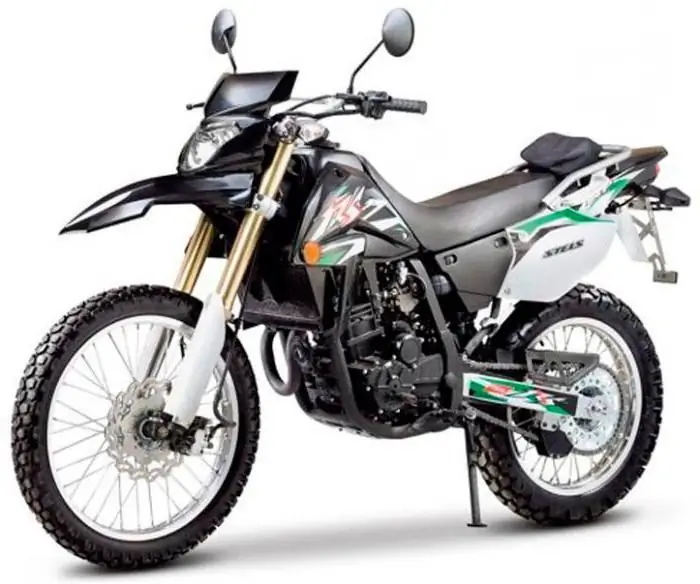 Stels 400 Enduro is a prime example of China's modern motorcycle industry. It has a completely modern appearance, technical characteristics and dynamics. If you are thinking about purchasing this technique, our article, which tells about all its features, will be very useful to you. And a review of owner reviews will give you an idea of what to expect from this motorcycle in service.
Features of the model
The Stels 400 Enduro motorcycle is primarily a technique for entertainment, not a sports equipment. It is designed for the fan of jumping over bumps and streams, spraying around him with spray. A serious athlete is more likely to pay attention to the Honda or KTM. But will paytwice as much.
And if you consider off-road riding solely as a hobby for which you are ready to buy an inexpensive bike, perhaps Ste alth products are just for you.
Design
As you might expect, when developing the model, the manufacturer used ideas from Japanese colleagues to inspire. But it is not necessary to say that the style of one of the famous bikes is clearly traced in the features of the Stels 400 Enduro. Rather, the image came out collectively.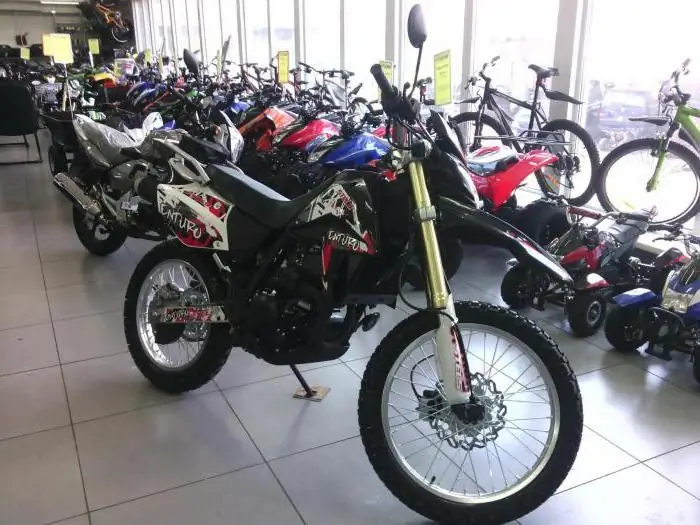 The use of brushed metal can be called a huge plus of the model. It seems that the love of Chinese designers for all that is brilliant is slowly starting to subside. Brushed metal pairs well with black plastic.
Mirrors on enduro bikes are often not available. But on the Ste alth 400 model they are, although it is not at all difficult to remove them. Many wearers comment that their oddly round shape could be more serious.
Specifications and ergonomics
If you're looking to buy the Stels 400 Enduro, the specs are your first priority.
The bike is built on an aluminum frame, making it relatively light in weight. Front and rear wheel chocks are interchangeable. Both brakes are dual-piston, exactly the same as used by the top Japanese manufacturers of enduro equipment. Very impressive protector. Its depth is 1.2 cm.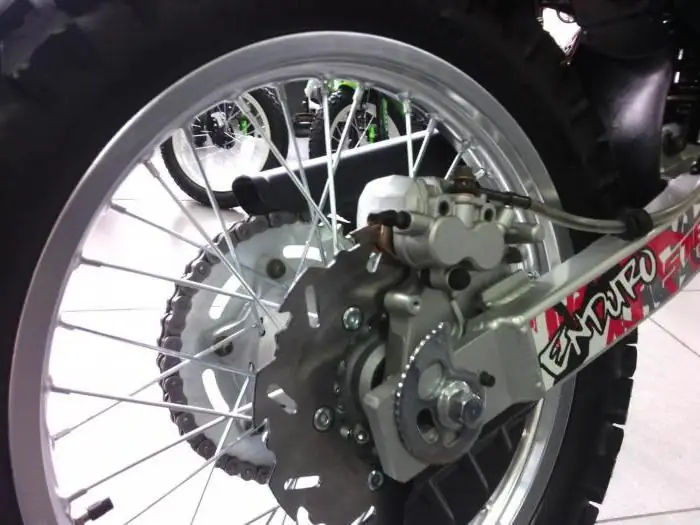 The front panel is comfortable, but the lack of a tachometer causes criticism. On enduro bikes this sometimes happens.occurs, but many fans of vehicles of this class consider this a disadvantage.
No less strange is the lack of a kickstarter. Consider this before making your final decision.
Vehicles of this class usually do not have a passenger seat. But on the model under consideration, it is installed, however, very modestly. Don't expect to be comfortable on it. But it expands the space for luggage. Handrails are installed behind the passenger seat. Reviews indicate that on models older than 2011, the seat is more comfortable and soft.
Stels 400 Enduro Engine
The Chinese do not often equip enduro equipment with such motors, often using half the cubic capacity. But the design of the Ste alth 400 power unit cannot but impress: 4 valves, 4 cycles, liquid cooling. Add to that a 6-speed gearbox for a complete picture of the bike's capabilities.
On visual inspection, it immediately becomes noticeable that the dimensions of the engine are quite compact, you can't even believe that it can hold 400 cubic meters. This is due to the short stroke of the T-piston and the minimum clearances between the balancer and crankshaft. Here's how the manufacturer took care of the compactness.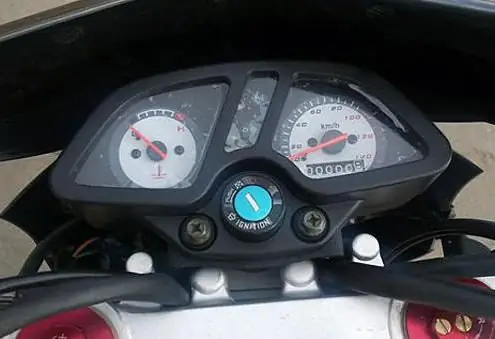 For someone who decides to disassemble the motor, the following may be an unpleasant surprise: a plastic tensioner and a plastic thermostat in the head.
The carburetor is rather modest by modern standards, and therefore the unit with a 30-horsepower engine producespretty mediocre performance. True, the manufacturer announced some upgrades. But the motor is perfectly balanced, so there is practically no vibration.
The gears are long, but the lack of a tachometer is felt, especially at first. The owners note that the neutral switch mechanism is very convenient.
Drivability and behavior
Stels 400 Enduro, whose characteristics do not cause any particular complaints or enthusiasm, is perfectly weighted. This is especially noticeable when driving on gravel, sand, melted snow.
On rocky terrain, you can fully enjoy all the delights of high ground clearance.
Suspension performance is a traditional weak point of Chinese technology, but not in the case of the Ste alth 400.
In general, we can say that the attempt to make a mid-range motorcycle that could cope with tasks both in the city and off-road turned out to be very successful. But don't expect an instant reaction to commands from this bike, in some places it is not so frisky.
Owner Reviews
Speaking of the opinions of those who managed to run this bike, it makes sense to start with the packaging. If you order the Stels 400 Enduro through the official dealer network, you will receive your purchase in a wooden crate. But the reliability of the fasteners is criticized by many. Be prepared to find a cracked mirror or dented fender as soon as you buy it.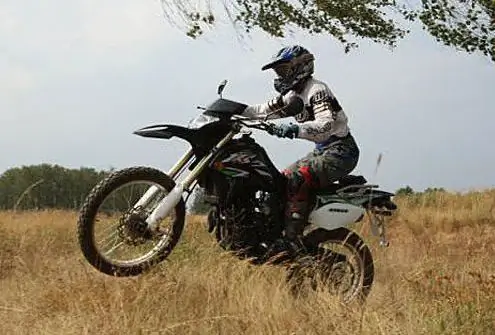 Many people complain about the underdeveloped network and weak after-sales support. For some spare parts, it is easier to personally go to China thanfind them for sale in Russia. Luckily, many parts from Honda and KTM fit the Stels 400 Enduro.
Reviews often mention an integrated lock that can be used to protect the bike from theft or fasten the helmet.
The maximum speed of the motorcycle is relatively low, only 120 km/h. But for bikes in this class, more overclocking is not required.
Pay due attention to running the motor after purchase. If you do not take this process seriously enough, you risk getting a lot of problems.
Estimated cost
Today, a motorcycle of this brand can be found both in the salon and on the secondary market. For a new motorcycle in the official salon, you will have to pay about 105-120 thousand rubles. You can buy a Stels 400 Enduro motorcycle after one owner for half the price.
Recommended:
Toyota Cavalier is a slightly redesigned Chevrolet model of the same name for the Japanese market. It is a bright and trouble-free car, characterized by an unusual design, good dynamics, reliability and economy. Despite this, it did not gain popularity in the Japanese market for economic reasons and due to the fact that it was inferior to local cars in terms of quality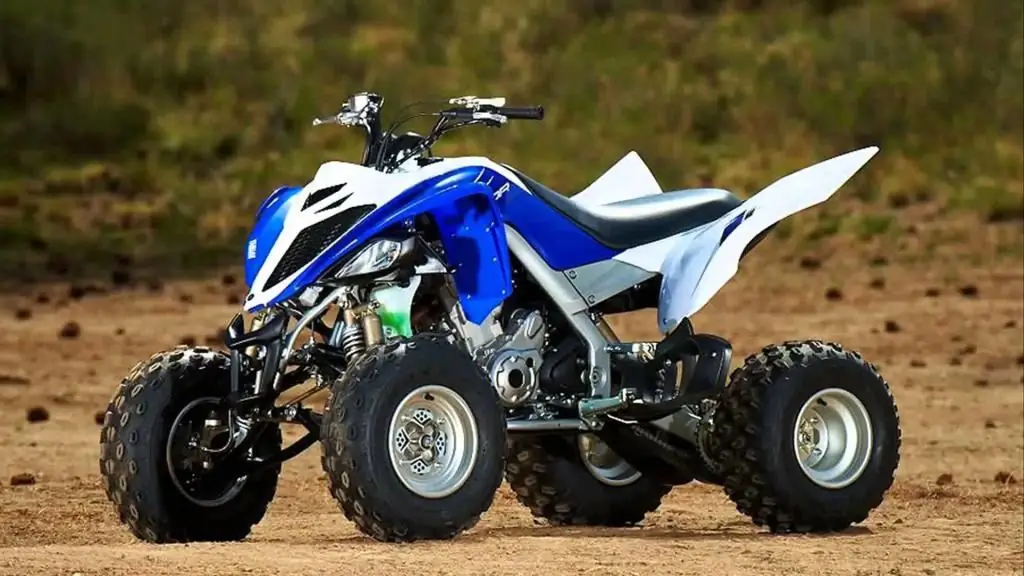 Japanese company Yamaha, specializing in the development and production of motorcycles, is not limited to motorcycles and develops scooters, snowmobiles and ATVs. One of the best ATVs of the Japanese company is the all-terrain vehicle "Yamaha Raptor 700"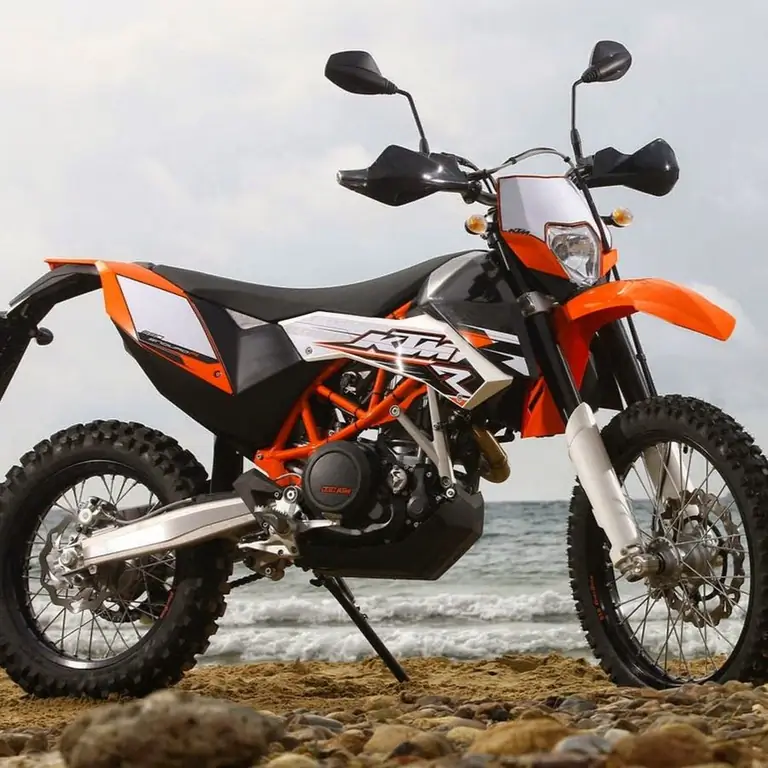 Motorcycle KTM 690 "Enduro": description, features, operation, care, maintenance, design features, photo. KTM 690 "Enduro": specifications, speed performance, engine power, owner reviews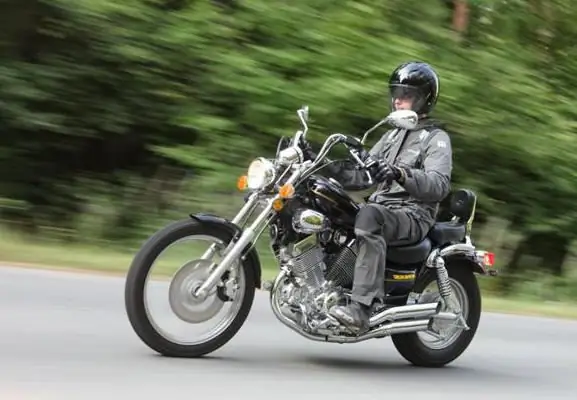 Stels 400 Cruiser is a motorcycle that is the result of close cooperation between Russian and Chinese engineers. The model is gaining popularity in our country. What is this motorcycle, will be discussed in the article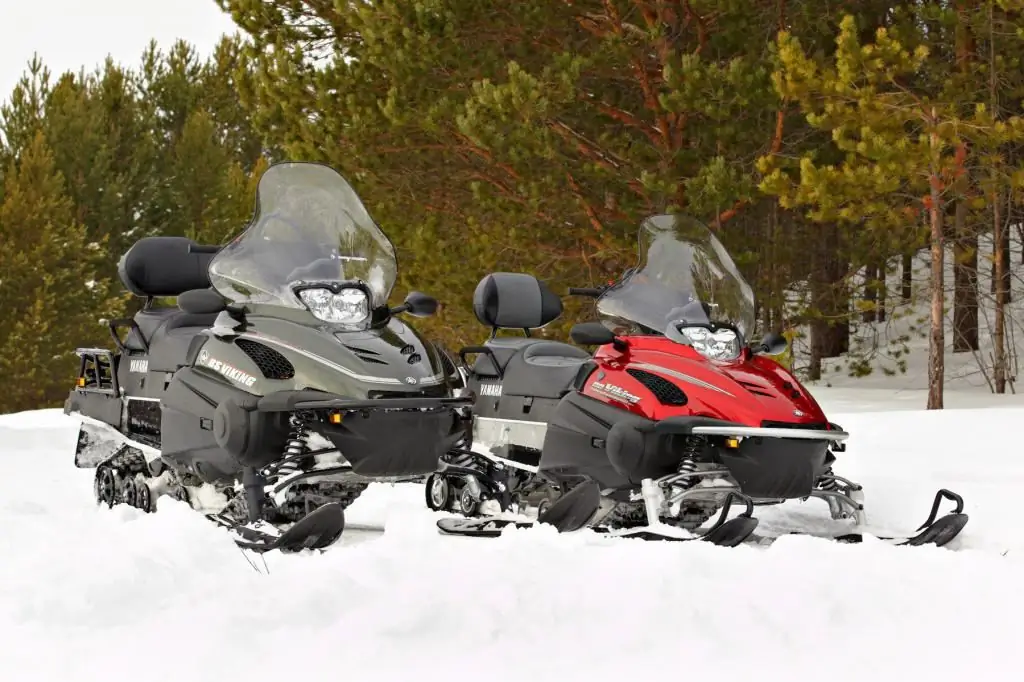 "Yamaha Viking Professional" - a real heavy snowmobile, designed to conquer mountain slopes and snowdrifts. From the curves of the front bumper to the roomy rear luggage compartment, the Yamaha Viking Professional literally speaks of its utility snowmobile