Minivans and off-road vans represent a very rare class of vehicles. Only a few such models are known in the global automotive industry. Next, consider one of the most famous and popular cars of this type in the local market - Mitsubishi Space Gear.
General Features
This car is a fourth-generation Mitsubishi Delica passenger modification. It should be noted that similar versions existed in other generations of the model, but under different names. It was sold as the Space Gear in most export markets, and as the Starwagon in Australia.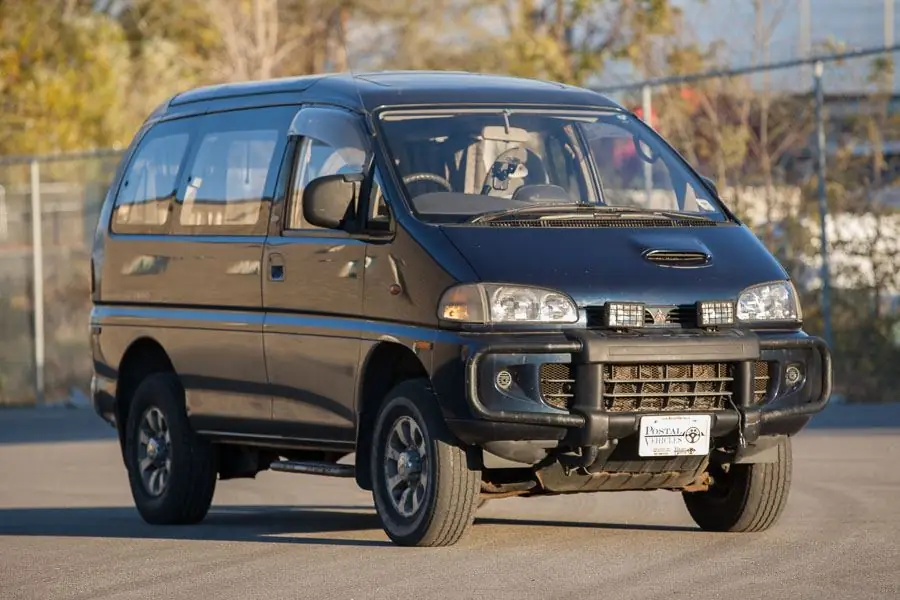 History
The first Delica was introduced in 1968. A passenger version called the Delica Coach appeared the following year. The initial generation was produced until 1979
The second generation replaced in 1979. The minivan, introduced on the domestic market under the name Delica Star Wagon, was produced until 1986. In Europe and Australia it was sold as the L300 Express, in the Philippines and Indonesia as the Colt Solar L3000 and Versa Van. The cargo version was removed from the assembly line in1994, however, in the Philippines, the second Delica was produced until 2017, and in Indonesia it is still being produced.
The third generation was introduced in 1986. The passenger modification was still called Delica Star Wagon in its homeland and Starwagon in Australia, in the European, African and Arab markets. It was sold as the L300. In Japan, production ended in 1994, but in China, the fourth Delica was produced until 2013, and Taiwan is still producing.
The fourth generation under consideration appeared in 1994 and was produced until 2007 with updates in 1996 and 2002. The current fifth generation was introduced in 2007
Platform, body
Mitsubishi Delica Space Gear has a frame integrated into the body. In the generation under consideration, Delica lost its modifications with a cargo platform. The remaining 4-door van/minivan body has become significantly more aerodynamic compared to the third generation. The car is presented in two versions of the wheelbase: 2.8 and 3 m. Depending on this, the length is 4,595 and 5,085 m, respectively. The width is 1.695 m, the height is 1.855-2.07 m. The curb weight is 1.69-2.17 tons.
When restyling in 1996, the bumper, hood, front fenders, optics were changed. The Taiwan update in 2005 had a similar character and affected the bumpers, grille, lights.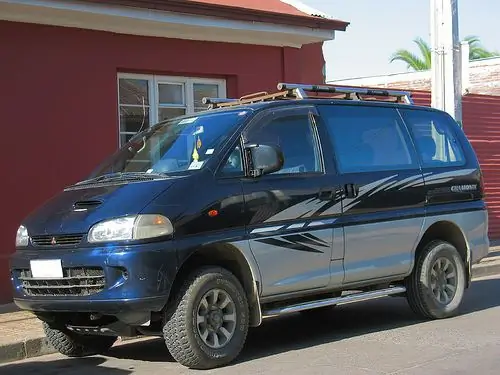 Engines
Mitsubishi Space Gear was equipped with the same engines as the Pajero. Among them are two petrol and two diesel options.
Consider 4G64. This is a 2.4L 4-cylinder engine with a SOHC cylinder head. Its performance is 145 liters. With. at 5500 rpm and 206 Nm at 2750 rpm.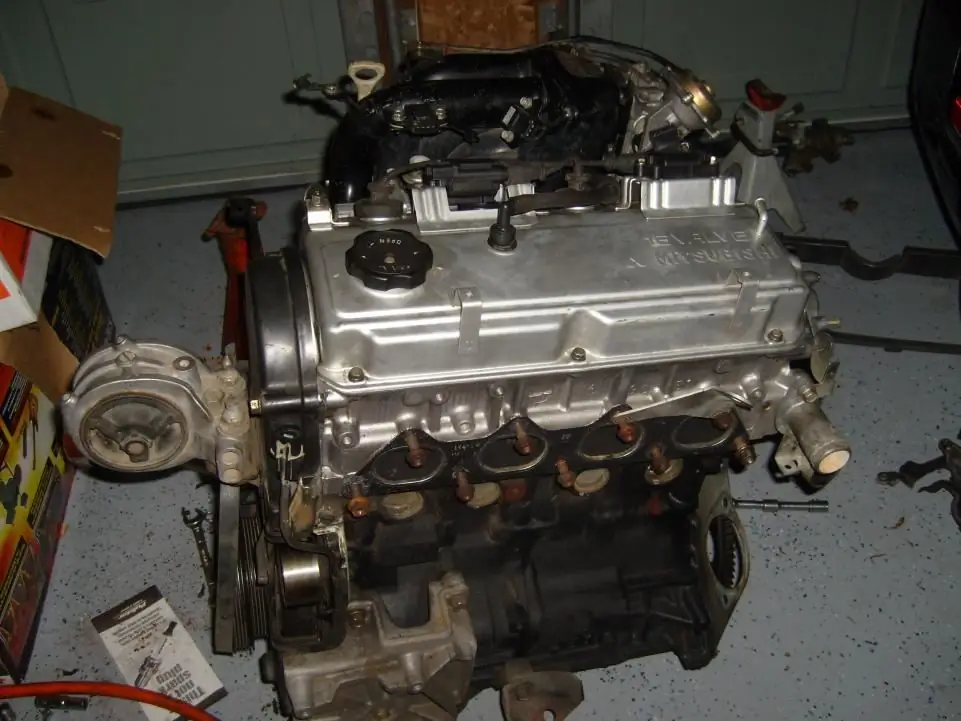 6G72 is represented by 3L V6 SOHC. Develops 185 hp. With. at 5500 rpm and 265 Nm at 4500 rpm.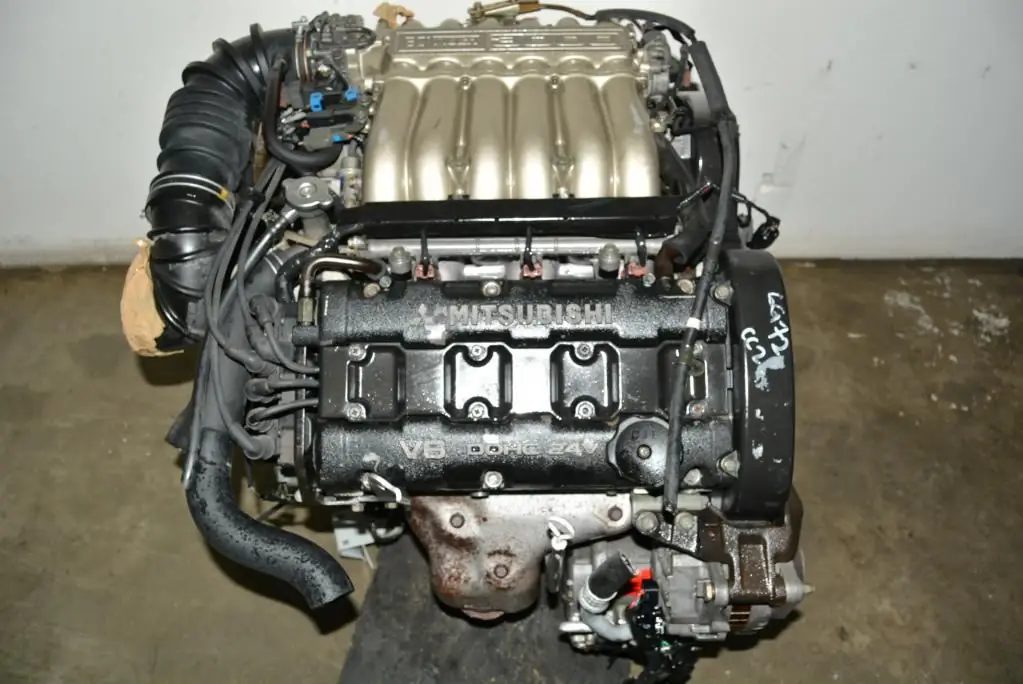 4D56 - 2.5L 4-cylinder SOHC turbodiesel. Its power is 105 hp. With. at 4200 rpm, torque - 240 Nm at 2000 rpm.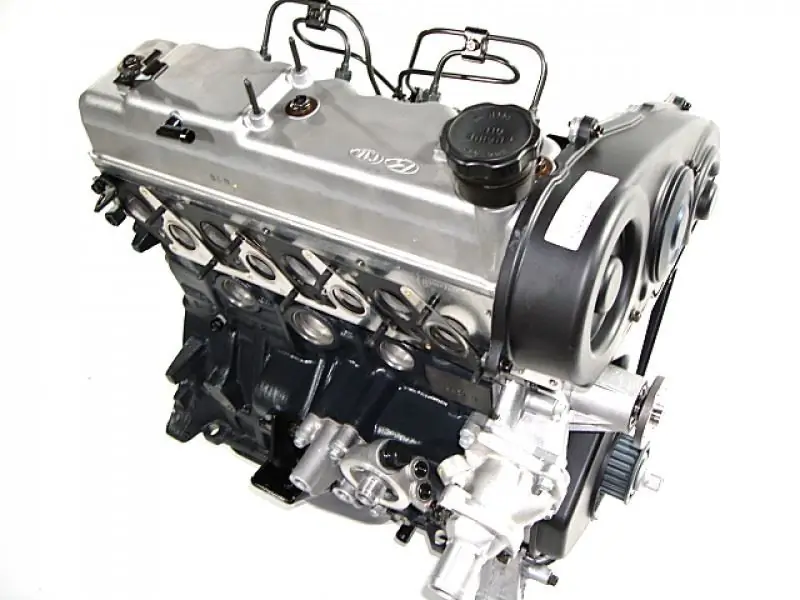 4M40 - 2.8L SOCH 4-cylinder 125HP turbodiesel. With. at 4000 rpm and 294 Nm at 2000 rpm. When restyling, it was equipped with an EFI control system, which increased the performance to 140 hp. With. and 314 Nm.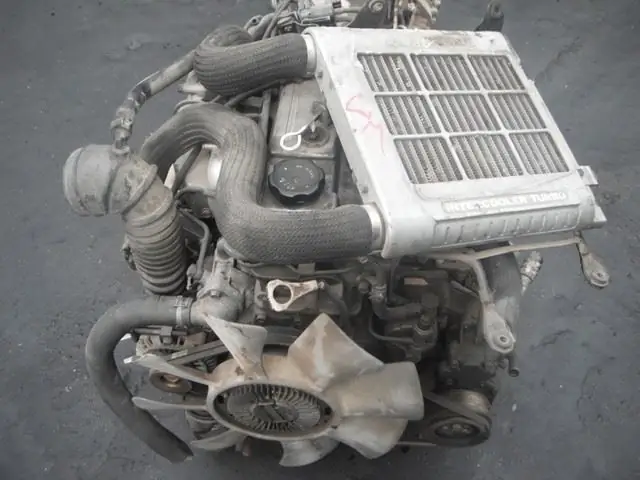 Transmission
A 5-speed manual and 4-speed automatic transmission were available for the Mitsubishi Space Gear. In the domestic market, the 4G64 was equipped only with an "automatic", both options were available for diesel engines, the 6G72 was equipped with only an automatic transmission. When restyling for 4G64, mechanics were added, and the automatic transmission was replaced with an electronically controlled version.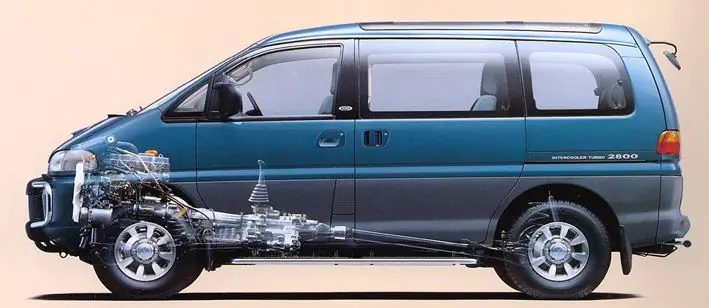 The car in question was equipped with all-wheel drive and rear-wheel drive. Gasoline cars met in both versions before restyling. After that, for 4G64 they left the rear, for 6G72 - full. 4D56 was completed only with rear-wheel drive, and 4M40 with full. Mitsubishi Space Gear 4WD was equipped with a Pajero Super Select transfer case with a center differential that allows all-wheel drive to be used all the time, in whichis different from the previous generation. When restyling in the rear axle, the lock was replaced with Herical.
Chassis
Suspension front - independent (on two wishbones), rear - dependent multi-link. Front brakes - ventilated disc, rear - drum. Space Gear was equipped with 14- and 15-inch wheels.
Interior
Mitsubishi Space Gear has two layout options: 7-seat and 8-seat. In the first case, the second row is represented by two separate seats with the ability to fold, unfold and rotate.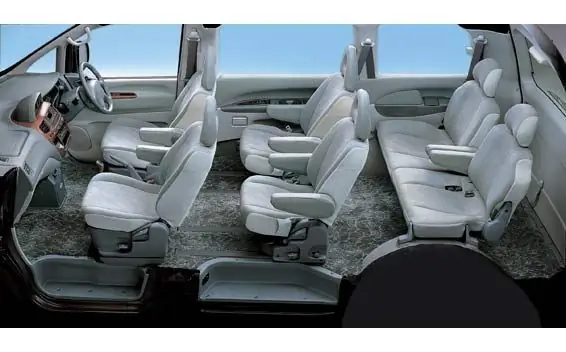 In the second version, the middle row is made in the form of a solid sofa with a folding side chair. In both cases, the interior has extensive transformation options: all seats can be expanded or folded to free up cargo space and so on.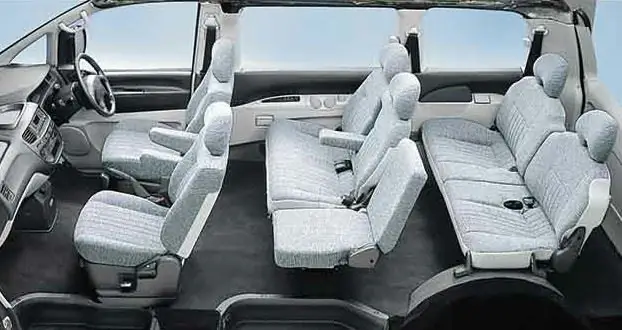 When upgrading, expanded equipment. So, leather trim was added, driver and passenger airbags became standard equipment (previously only the driver was optionally available).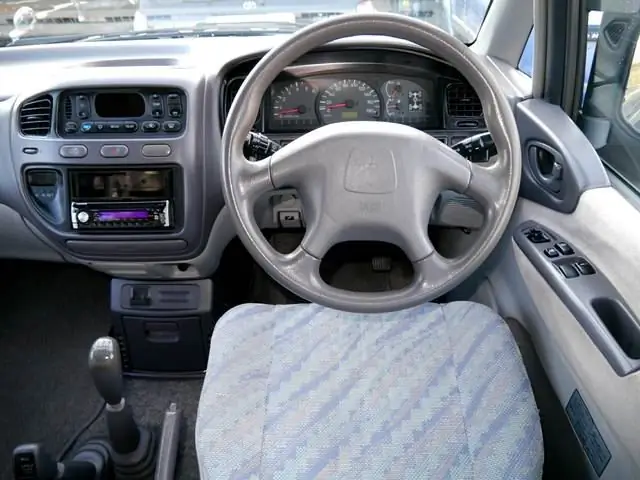 Cost
As you can see, the car is very original, so it has no direct competitors on the market. A similar concept model is the Toyota Town Ace. However, it is much more compact and has a frame structure.
Due to its uniqueness, Delica is highly valued in the local market, as evidenced by the cost of used copies. The price of unbeatenoptions with documents starts from about 450 thousand rubles and exceeds 1 million for the best cars.
Reviews
Owners appreciate the car's versatility. They positively evaluate roominess, transformation possibilities, comfort, reliability, unpretentiousness, off-road capabilities, visibility, common spare parts due to unification with Pajero and other models, 4D56 fuel consumption, 6G72 dynamics. Salon, according to user reviews, is smaller than that of the third generation. The disadvantages include windage, poor dynamics of 4G64 and diesel engines, limited engine compartment space that makes maintenance difficult, high fuel consumption (4M40 and 6G72), easily soiled interior, and high maintenance costs. Thus, reviews of Mitsubishi Space Gear indicate that the initial engines provide insufficient dynamics, and the higher ones are voracious. Weaknesses include expansion radiator tank, starter motor, alternator, injection pump, steering rack, weak rear suspension design, rusting spars and sills.
CV
Mitsubishi Space Gear is highly regarded for its versatility, which comes from combining the capabilities of an SUV and a minivan. Geometric cross-country ability has decreased compared to the previous generation due to the longer wheelbase, but more efficient engines have made it easier to move in difficult conditions. Thanks to the borrowing of nodes from other models of the manufacturer, there are no difficulties in finding spare parts, but maintenance in services is expensive. In general, the car is very reliable, but has a number of weaknesses.
Recommended:
Toyota Cavalier is a slightly redesigned Chevrolet model of the same name for the Japanese market. It is a bright and trouble-free car, characterized by an unusual design, good dynamics, reliability and economy. Despite this, it did not gain popularity in the Japanese market for economic reasons and due to the fact that it was inferior to local cars in terms of quality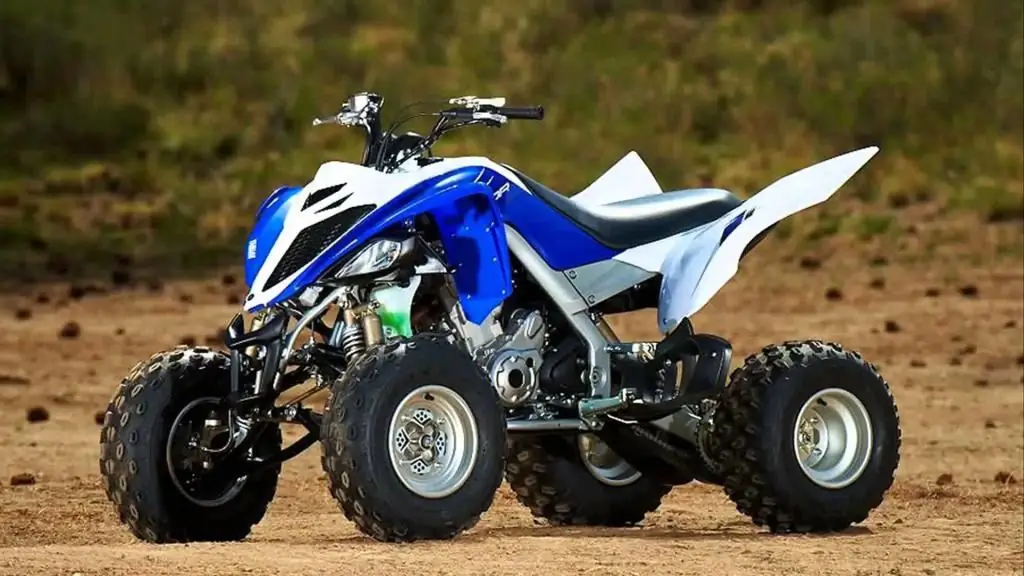 Japanese company Yamaha, specializing in the development and production of motorcycles, is not limited to motorcycles and develops scooters, snowmobiles and ATVs. One of the best ATVs of the Japanese company is the all-terrain vehicle "Yamaha Raptor 700"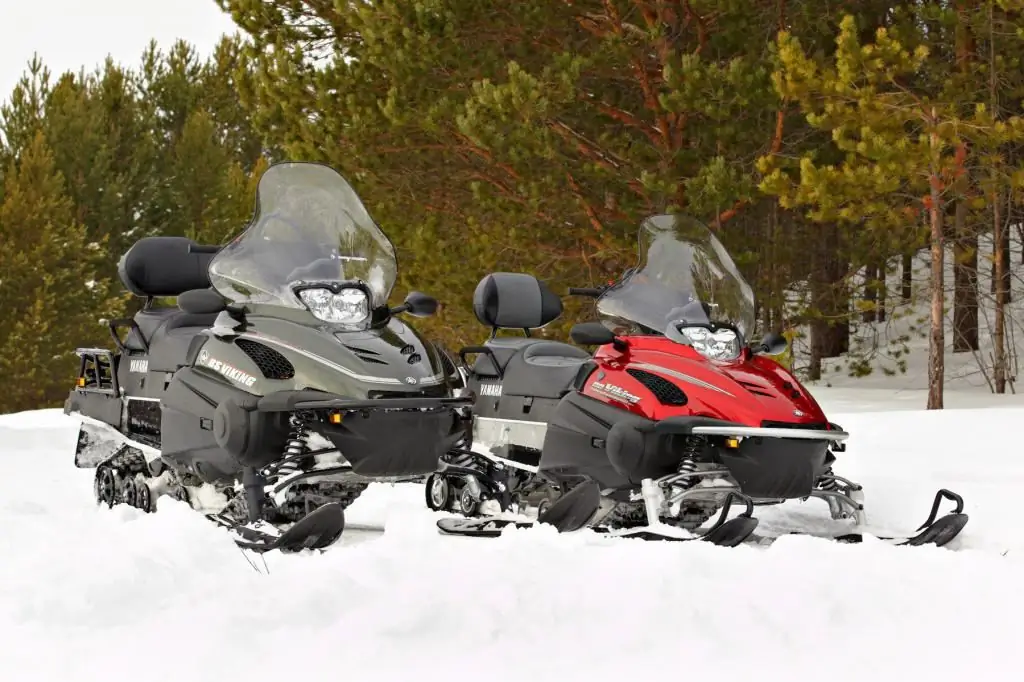 "Yamaha Viking Professional" - a real heavy snowmobile, designed to conquer mountain slopes and snowdrifts. From the curves of the front bumper to the roomy rear luggage compartment, the Yamaha Viking Professional literally speaks of its utility snowmobile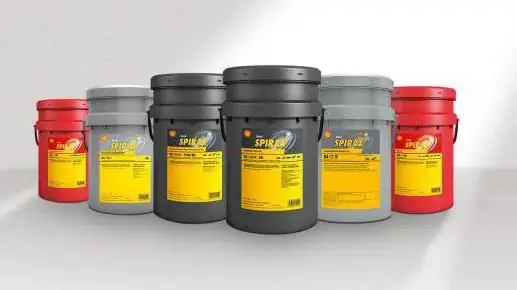 Everyone knows firsthand about the need to change engine oil in cars. And transmission lubricant is often overlooked. And it is just as vital to car parts as gasoline. Timely replacement of gear oil ensures a long life of the gearbox and helps to avoid costly repairs. Shell gear oils have been in demand for many years and are ideal for any car, both manual and automatic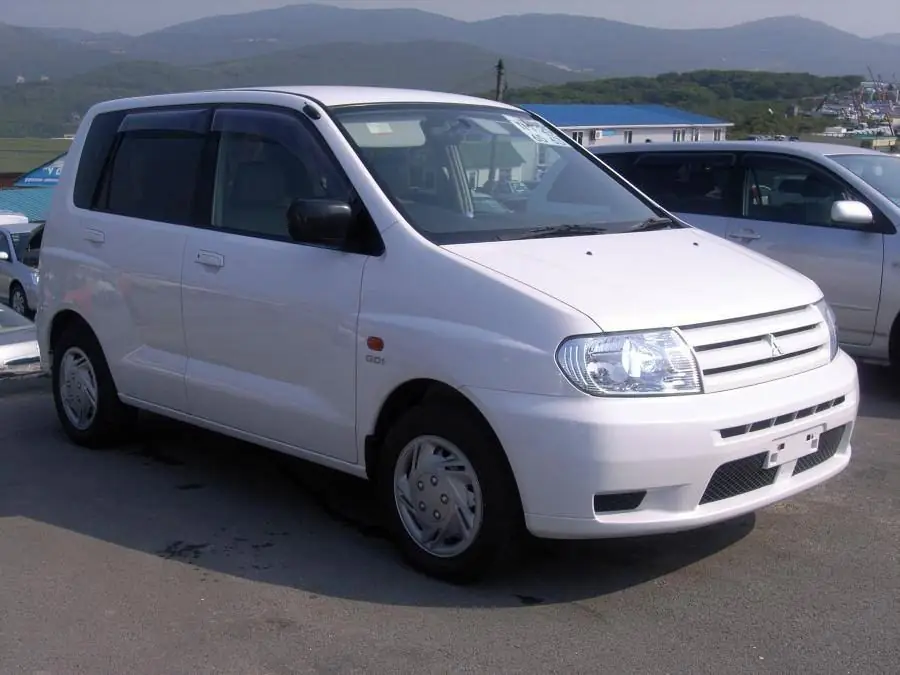 Mitsubishi Dingo is a subcompact minivan for the domestic market. With compact dimensions, the class B hatchback is characterized by a spacious interior with extensive transformation possibilities. Problem nodes include the 4G15 engine, steering rack, electronics