Over the past century, a large number of cars have appeared. Today it is difficult to imagine life without a personal car. City streets are filled with a wide variety of brands. If earlier the choice of a car was not a particularly difficult task, now choosing the right option is not an easy task. This article will help determine which is better - Kia Rio or Chevrolet Cruze. Consider the main advantages and disadvantages of both models.
Review "Kia Rio" and "Chevrolet Cruz"
Korean car manufacturers have always preferred to produce only the best compact models from the assembly line, such as, for example, the Kia Rio. But recently, American cars are no worse than Korean ones. This is confirmed by the well-designed and produced car "Chevrolet Cruz".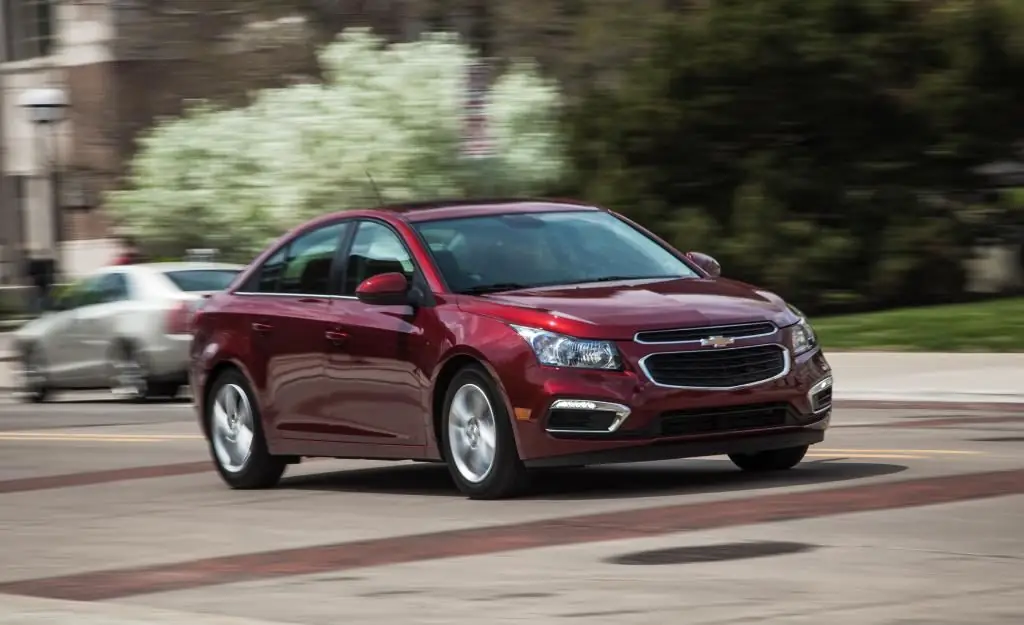 As for the external signs of these models, it is worthIt should be noted that it is impossible to confuse them, since they are completely different. "Kia Rio" acts as an elegant, peaceful, "cold-blooded" car. The owner of such a car will be pleasantly surprised by the solidity of its appearance. "Chevrolet Cruz" is the exact opposite of the first. Its body is designed in a dynamic and progressive style. The very appearance of the Chevrolet Cruze suggests that the car is aggressive and sporty. It will appeal to fans of fast driving.
Appearance
When comparing "Kia Rio" and "Chevrolet Cruz" it can be noted that the windshield of the American is larger and more spacious. Its embossed hood looks very long and sloping. Due to its compactness, the front of the Korean is made in the traditional style. Features a smaller windshield and shorter hood.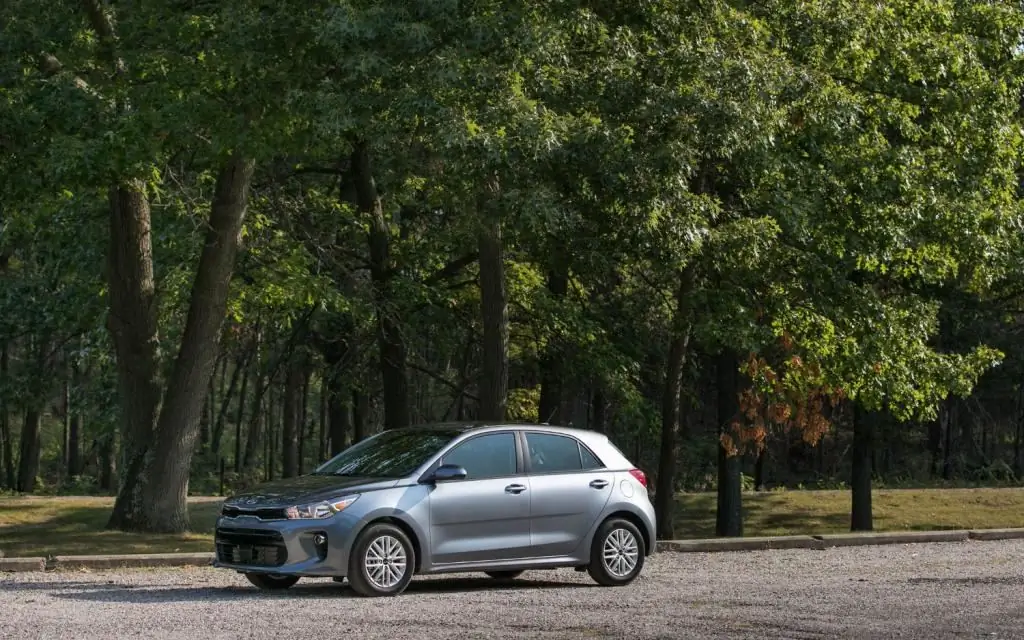 "Chevrolet Cruze" is equipped with an elegant narrow grille and incredibly large signature headlights. They look pretty impressive.
"Kia", in turn, boasts a built-in grille, which has become a trademark of the Koreans, which resembles a bird with wide wings. The car's headlights are quite traditional.
At the bottom of the "Chevrolet Cruz" are the overall air intake and fog lights. The opponent's bottom of the nose is made in the traditional style. The Americans in the production of the case adhered to smooth lines, which cannot be said about the Koreans. With just a glance at these cars, you can see that the Chevrolet Cruze hasthe wheel arches are larger than those of the Kia.
Spaciousness and interior
If you compare the salons of "Kia" and "Chevrolet", you can immediately notice that the Korean is very much inferior to his rival. Firstly, the quality of the finish of the American is in many ways superior to the opponent.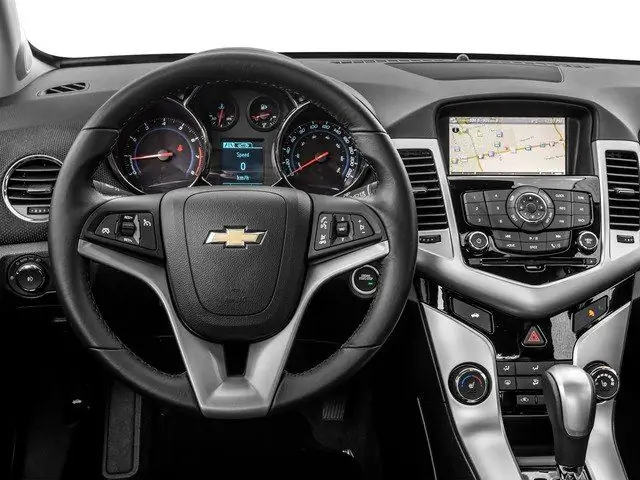 Secondly, speaking of spaciousness, it is worth noting that the Chevrolet is much more spacious than the Kia. Thirdly, the technological design of the American dashboard is noticeably better. And the interior of the "Kia-Rio" with its simplicity does not attract at all.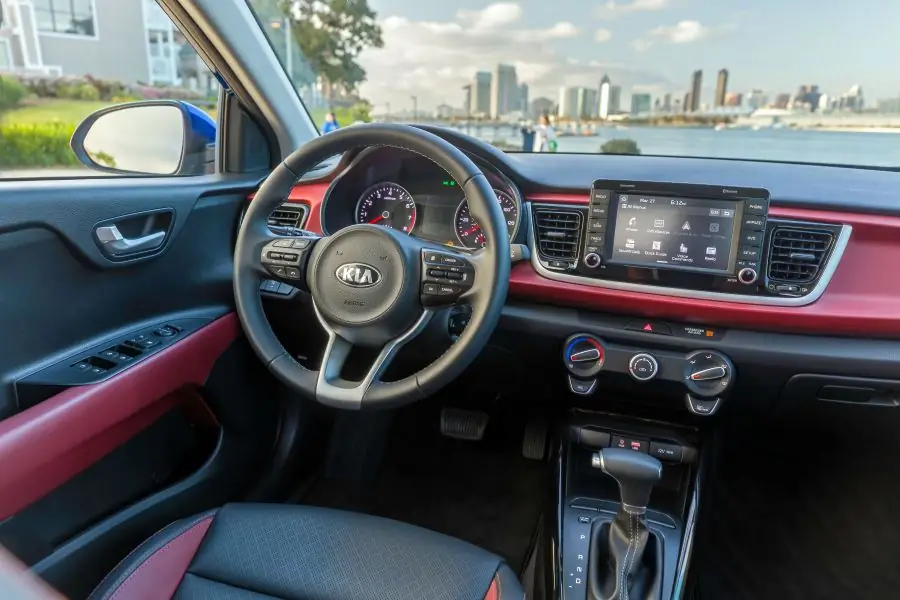 In terms of technological configuration, both machines are practically not inferior to each other. Both Americans and Koreans produce their cars in several versions.
Technological performance comparison
To answer the question of which sedan is better to choose - "Kia-Rio" or "Chevrolet Cruz", you need to compare their main parameters.
Only a small part of the modifications of the American engine is presented to your attention. The table shows that this is a powerful machine that requires a lot of money.
| | | | | | |
| --- | --- | --- | --- | --- | --- |
| Motor index | Speed | Expense | Fuel | Volume | Power |
| A 14 NET; LUJ | 200 km/h | 5, 7 l | Petrol | 1, 4 | 140 |
| LXV; F16D4; LDE | 190 km/h | 6, 6 l | Petrol | 1, 6 | 124 |
| Z 20 D1; LNP | 210 km/h | 4, 8 l | Diesel | 2, 0 | 163 |
When analyzing "Kia" was much weaker in power. Due to this, its engine is considered more environmentally friendly than the Chevrolet Cruze engine, as it consumes less fuel.
| | | | | | |
| --- | --- | --- | --- | --- | --- |
| Motor index | Speed | Expense | Fuel | Volume | Power |
| G4FD | 190 km/h | 6, 0 l | Petrol | 1, 6 | 123 |
| G4LA | 172 km/h | 5, 1 l | Petrol | 1, 2 | 88 |
| G4FA | 190 km/h | 5, 9 l | Petrol | 1, 4 | 107 |
After studying the tables, you can guess that the American is more powerful, and his speed is higher. It will fit perfectly into the urban landscape due to its technical characteristics. But as mentioned above, the Chevrolet Cruze is a car withgreat appetite.
Repair and Maintenance
Car maintenance is not complicated by almost anything, since the process of assembling these cars on the territory of the Russian Federation is well established. Manufacturers have set themselves the goal of meeting the expectations of not only the most capricious motorists, but also beginners. But there is one important problem. It is clear that when a car breaks down, someone has to repair it. The catch is that it's hard to find a qualified specialist who has an excellent command of the technological component of these machines.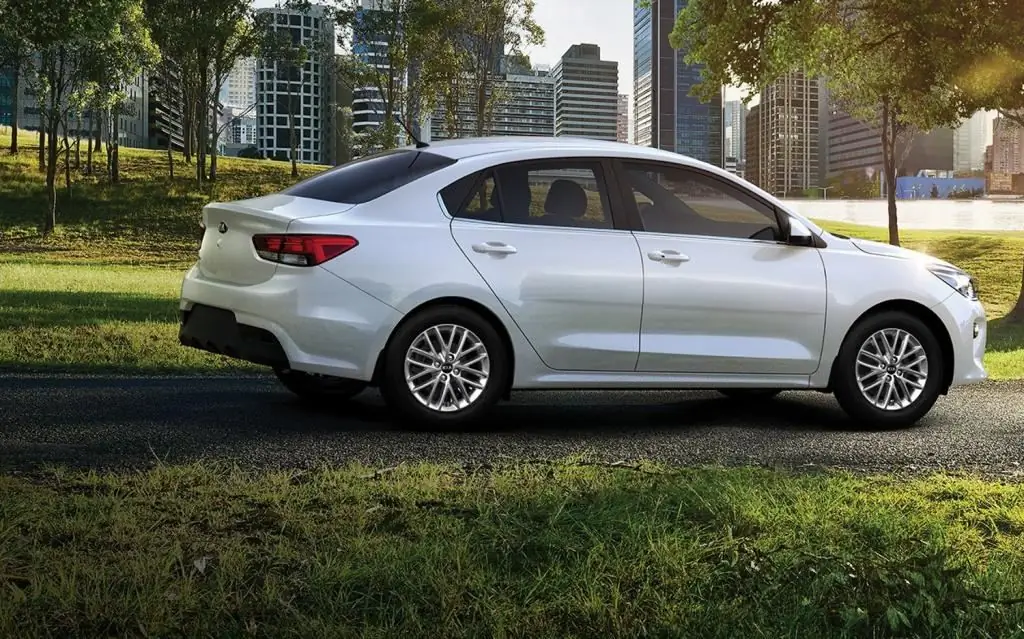 Based on the technical characteristics, it is easy to guess that all the materials for repairing a Korean will be several times cheaper than for an American. Also, the market value of Chevrolet in showrooms is much higher than that of Kia. This nuance should also be taken into account when choosing.
Which is better: Kia Rio or Chevrolet Cruze
In conclusion, let's briefly compare the pros and cons of both models. The information presented in this table can be safely guided when buying a car.
| | | | |
| --- | --- | --- | --- |
| Pros of "Chevrolet" | Cons of "Chevrolet" | Pros of "Kia" | Cons "Kia" |
| Inexpensive service | High cost | Low cost | Lack of body reliability |
| Increased security | Price of accessories | Inexpensive maintenance | |
| Reliable body | High fuel consumption | Cheap parts | |
| | | Low fuel consumption | |
| | | Increased security | |
Arguing about which is better: "Kia Rio" or "Chevrolet Cruz", reviews of which are quite contradictory, we can conclude that both cars differ in their main characteristics. Models are priced accordingly. Each car has its pros and cons.
Reviews of the owners of "Kia-Rio" say that this car is maneuverable, comfortable to drive, inexpensive to maintain. Ideal for urban environments.
Reviews of the owners of "Chevrolet Cruz" note that this is a wonderful car for a business person. It features an attractive appearance, comfortable interior and ergonomic chairs.
"Chevrolet Cruz" is more suitable for lovers of aggressive style, people with a high level of income. Well, the Kia Rio is an affordable budget option for everyone, both when buying and when carrying out maintenance. The final choice depends on the requirements and we alth of each individual motorist. Therefore, the question of which is better - "Kia-Rio" or "Chevrolet Cruz", we decide for each motorist in different ways.
Recommended: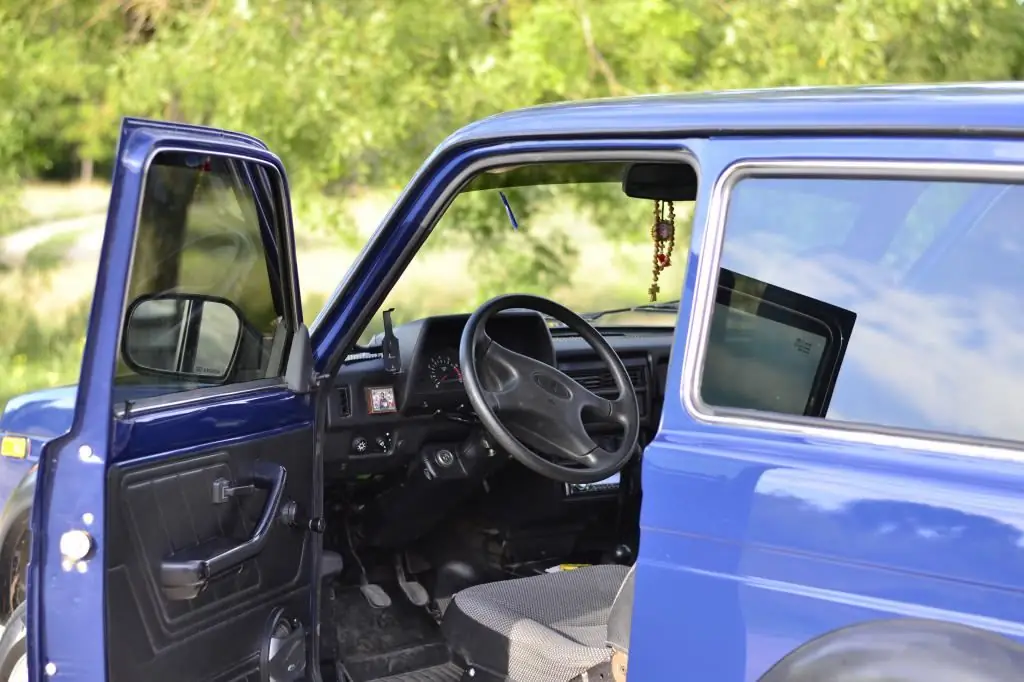 The car "Niva" for many people is considered the best "rogue". Off-road vehicle, at an affordable price, easy to repair. Now on the market you can find a long "Niva" or a short one, which is better, we'll figure it out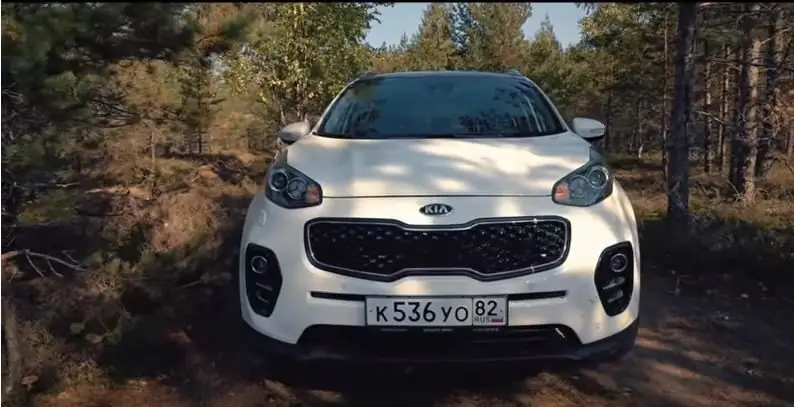 Many motorists are wondering: "Which is better - Kia Sportage or Nissan Qashqai?" Given the similar appearance, parameters and the fact that both cars are in the same price category, the answer to this question is greatly complicated. But in this article, the maximum amount of information has been selected that will help once and for all to make a choice: Nissan Qashqai or Kia Sportage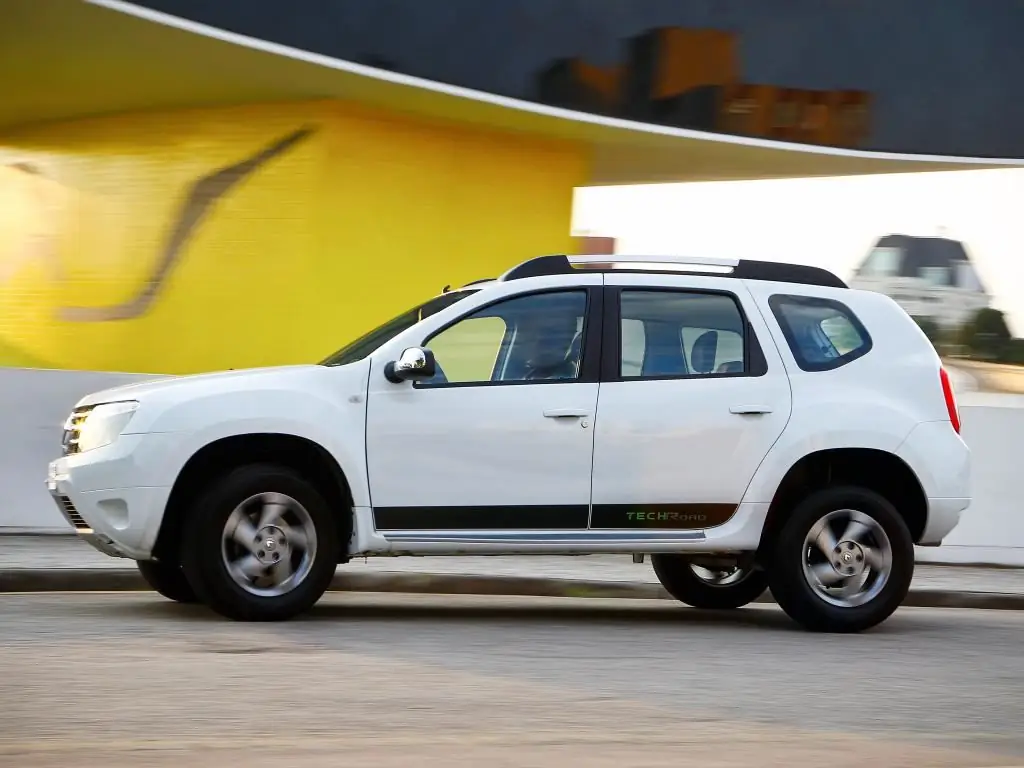 "Hover" or "Duster" - which is better: comparative characteristics, manufacturers, features, performance parameters, dimensions. As well as comparison, review, advantages and disadvantages, efficiency, capacity, photo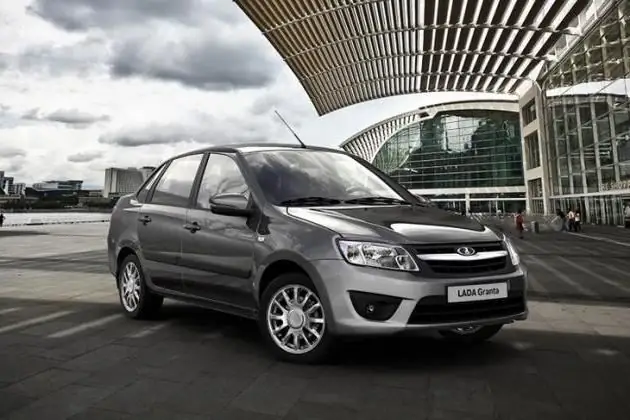 VAZ is chosen by many as their first car. These cars are easy to maintain and are much cheaper than foreign cars. The Volga Automobile Plant offers a lot of car models - from Vesta to Niva. Today we will find out which is better: "Grant" or "Kalina". Both cars are very similar to each other. But which one to take? See our article for the answer to this question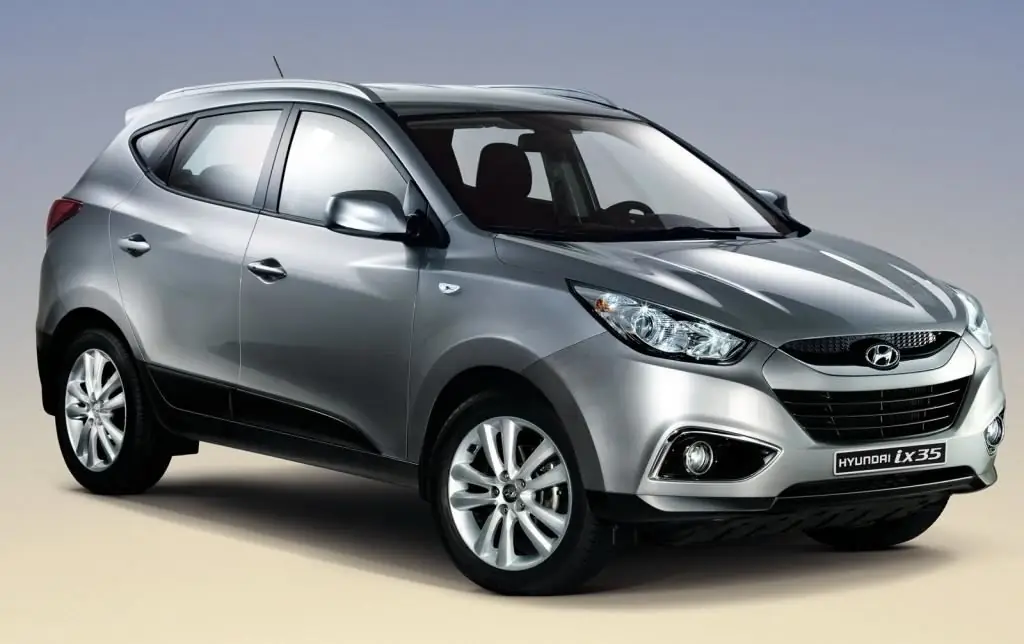 Recently, the popularity of crossovers is only growing. These machines are relevant not only in large, but also in small cities. Crossovers have a unique feature, as they combine the positive qualities of two cars - a passenger car and an SUV. We are talking about low fuel consumption, high ground clearance and a roomy trunk. At the moment, there are several popular cars of this class in Russia, among which are the Kia Sportage and the Hyundai IX35