Chevrolet Kalos is a fairly small and compact car with three body styles, 2 of which are hatchback and one sedan. The car has established itself as an economical car. It is made by General Motors. In certain states, the car is called differently, for example, in America it is called the Chevrolet Aveo. In Canada, the car is sold under the name Suzuki Swift +, as well as Pontiac Wave. In China, the car is called the Chevrolet Lova.
Below is a photo of the Chevrolet Kalos.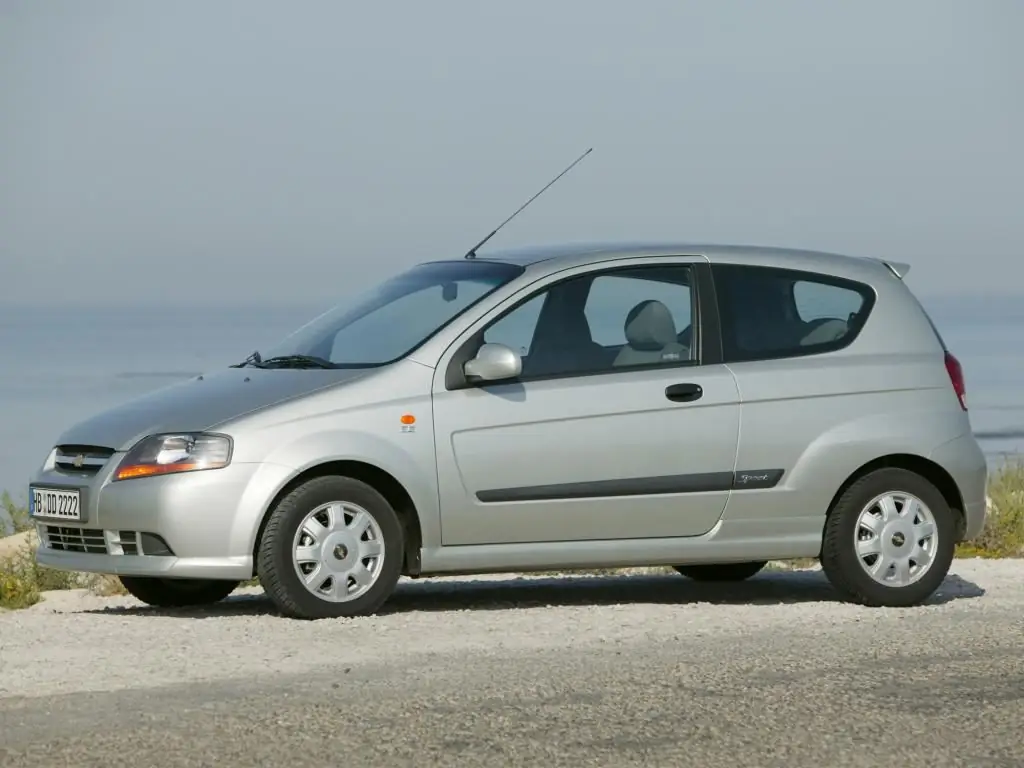 In Europe, the car is delivered with engines of 1.2 liters and 1.4 liters, for Ukraine and Asian countries - with engines of 1.5 liters and 1.6 liters. The car is supplied to the Russian Federation with engines of 1.2 liters, 84 horsepower and 1.4 liters with a capacity of 101 horsepower.
Auto feature
"Chevrolet-Kalos" is, first of all, a car that has front-wheel drive, it gives confidence behind the wheel. It has a fairly slow takeoff, acceleration to 100 km per hour takes 13.7 seconds, the maximumthe speed of the order is 157 kilometers. The fuel tank has a volume of 45 liters, the power reserve is from 540 to 870 kilometers, depending on the engine configuration. Consumption per 100 km in the city is 8.4 liters, and on the highway - 5.2 liters, the car is filled with 92nd fuel. Trunk size is 971 liters, which is quite a lot for its rivals. The car was well tuned for suspension and has good road holding.
Second Generation
The second generation "Chevrolet-Kalos" has the most refined forms and has the most updated optics. The second generation went on sale in 2011, but it got to Russia by 2012. It was sold in 3 varieties: LT and LTZ, LS. The interior of the car is sporty, and the dashboard is similar to a motorcycle one. The second row of seats had the opportunity to freely accommodate 3 people. The engine was installed the latest and was equipped with a 1.6-liter engine and 115 hp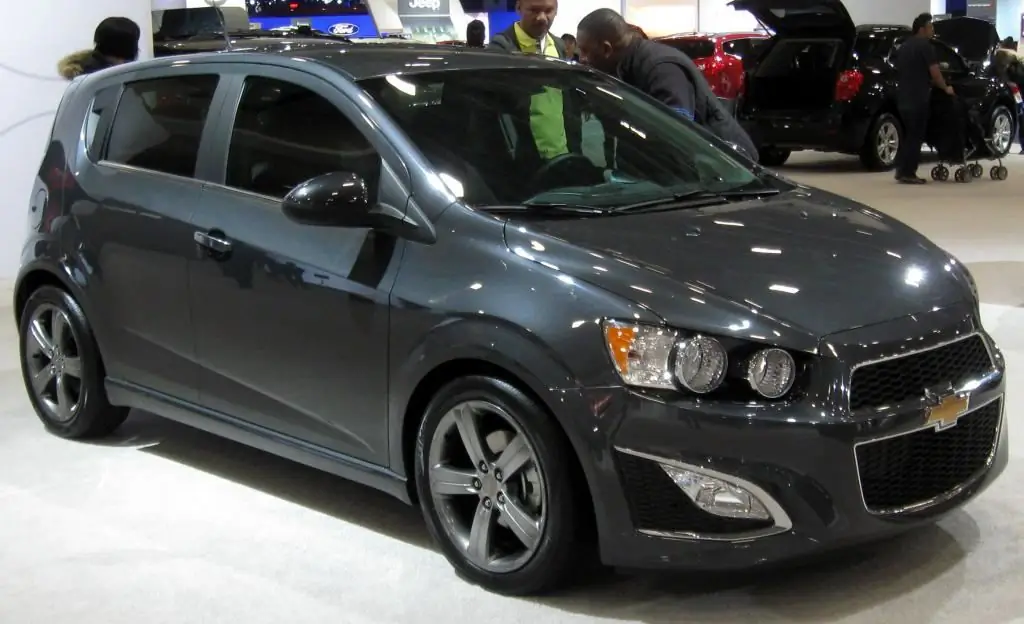 Chevrolet Aveo RS is the most aggressive variant of the regular Aveo, developed in 2011. This version adds the engine with the most powerful layout, which has a 4-cylinder engine with a capacity of 138 horsepower and a volume of 1.4 liters, a turbocharger is installed.
Popular topic