Cross bikes are a real find for travelers and lovers of extreme sports. They are unpretentious, they can overcome almost any obstacle, whether it be stones, mud or water (of course, within reasonable limits). One of the brightest representatives of the off-road motorcycle family is the Motoland XR 250 bike, reviews of which will be important for fans of this type of transport.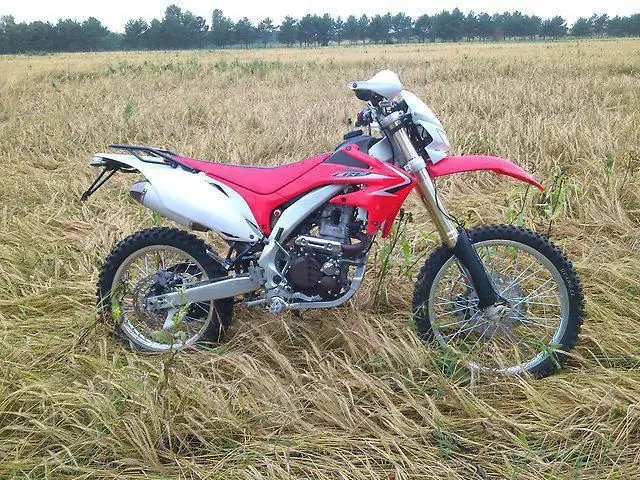 Manufacturer
There is a Russian company called "Motoland", which is engaged in buying various equipment at foreign auctions. These are mainly scooters, motorcycles, ATVs and spare parts for them. Motoland does not produce anything and is only engaged in the sale of both used and completely new equipment. Therefore, Motoland XR 250 has nothing to do with our compatriots. This is a copy created by the Chinese motorcycle industry. The Honda XR 250, which began its history back in 1985, and the successor to the series, the Honda CRF, are the models that served as the basis for the creation of the Motoland XR 250. The characteristics and design correspond almost completely. If appropriate names are pasted onto a motorcycle, only an experienced eye candistinguish it from the original.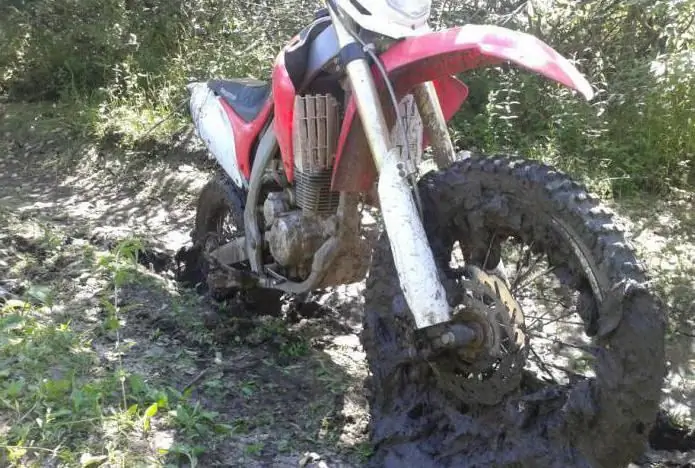 For tourism
When it comes to long-distance travel, the XR 250 is hardly the best option. A fairly high seating position, coupled with a small tank (only 6 liters) does not make it the most convenient companion for long distances, because not everyone is ready to push the bike to the nearest gas station. Although, given the small volume of the engine - 250 "cubes", - the consumption of gasoline in it is very small. In addition, the motorcycle is not designed for heavy loads. The maximum weight that this horse can take on is only one hundred kilograms, and do not forget that this includes the weight of the driver himself in the equipment. In general, a tent, a sleeping bag and food are unlikely to fit.
But in the case of traveling by car, taking a bike with you will not be a problem. A weight of 120 kilograms will not burden your vehicle too much, besides, motocross bikes can almost always be loaded into the trunk or back seat in the cabin, if you remove the front wheel. In this case, you can ride wherever you want, and take everything you need with you on a trip.
Off-Road
The Motoland XR 250 is a great option for cross-country travel. Wheel sizes 21 and 18 (rear and front respectively) make it easy to overcome obstacles. Air cooling for a motocross bike is also preferred. An excellent braking system and a high saddle only add pluses to the bike's piggy bank. In addition to the kickstarter, there is also an electric starter, which is very convenient in casethe motorcycle stalled in a puddle, mud, or on a hill. The maximum speed of 120 km / h is enough to take the soul away and not crash at the same time. Although the bike is suitable for off-road, it falls short for motocross.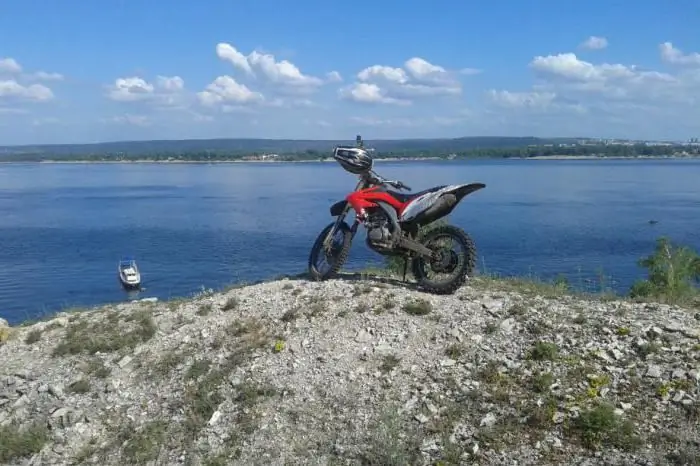 Thanks to the deep treads, the motorcycle feels quite confident even on a winter road, although here, of course, it's better not to take risks and not go to the city. It should be added that the model uses high quality plastic, it is quite flexible and will not turn into dust after the first fall, and in which case it can always be ordered without spending a lot of money. Due to the low price, beginners can also pay attention to the Motoland XR 250.
Specifications
And a few more numbers that we haven't touched on above. Motorcycle dimensions in mm: 2100 × 810 × 1240, five-speed gearbox. Candle marking - D8RTC, number of stars in the chain - 102, pitch - 520.
Various modifications are possible, for example, an enlarged fuel tank (10-12 liters), a water cooling system. All this must be checked with dealers when buying.
Fly in the ointment
It would seem that not a motorcycle, but a dream. Such excellent characteristics, and the price does not exceed 80 thousand rubles. But, as usual, there are pitfalls. The motorcycle is a copy of the Honda, but for that it is a copy, which cannot fully correspond to the bar set by the original. Many owners of Chinese motorcycles face this: for some, the bike runs great for 2-3 seasons without serious breakdowns, while for some it starts"fall apart" after a few days. Among Chinese motorcycles, there is a high risk of factory defects, and sometimes such that the hair stands on end. On the other hand, if you're lucky, you can stumble upon instances that require almost no modifications.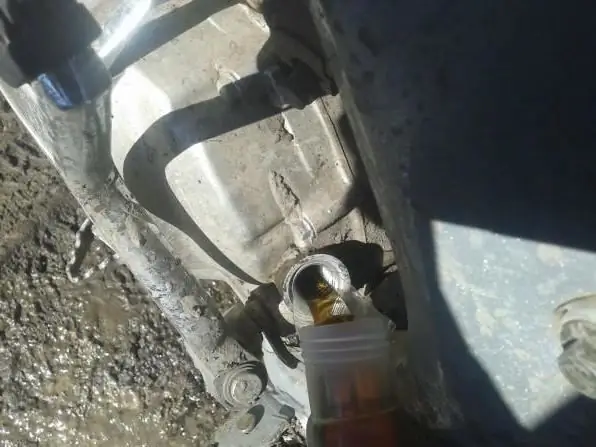 Complaining about what?
The first thing Motoland XR 250 owners notice is the stiff rear suspension. Often, models lack turn signals and side lights, which makes it difficult to move around the city (however, if the motorcycle is designed as a sports equipment, they should not be present, because in this case, any movement in the city is prohibited). Also note the general poor build quality. The front wheel may be bent, the bearings are usually poorly lubricated or not lubricated at all, a lot of slots in the muffler. Even in new motorcycles, there are clogged air filters, and the battery can sometimes sit down at the most inopportune moment. When disassembling the engine, there are many shortcomings, ranging from missing small parts to small metal debris that was not removed after tumbling castings.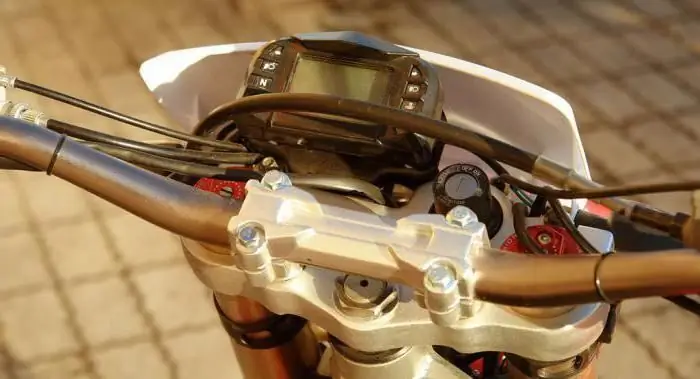 Instead of a conclusion
Buying Chinese motorcycles can be compared to a lottery. The Motoland XR 250 is very good value for money if the buyer is able to refine it. The first thing to do after purchase is to subject the motorcycle to a thorough check, replace all low-quality parts with new ones (usually they are changed to the corresponding Japanese production),lubricate, fill the gaps in the muffler (if any) with sealant. Carburetor adjustment is also required, but this can rather be attributed to positive qualities: with good settings, this cross really "pulls".
When buying, you should throw another 10-20 thousand on the price, which will be spent on finalizing the mechanisms. But if the owner or friends are technically savvy, this bike is worth considering. Once rebuilt, it will become a reliable travel companion.
Popular topic