There are various categories of cross-country motorcycles on the domestic market. The most popular among them are 125- and 250-cc models. From the presented assortment there is something to choose for beginners and professionals. Consider the rating of popular brands, their brief characteristics and owner reviews.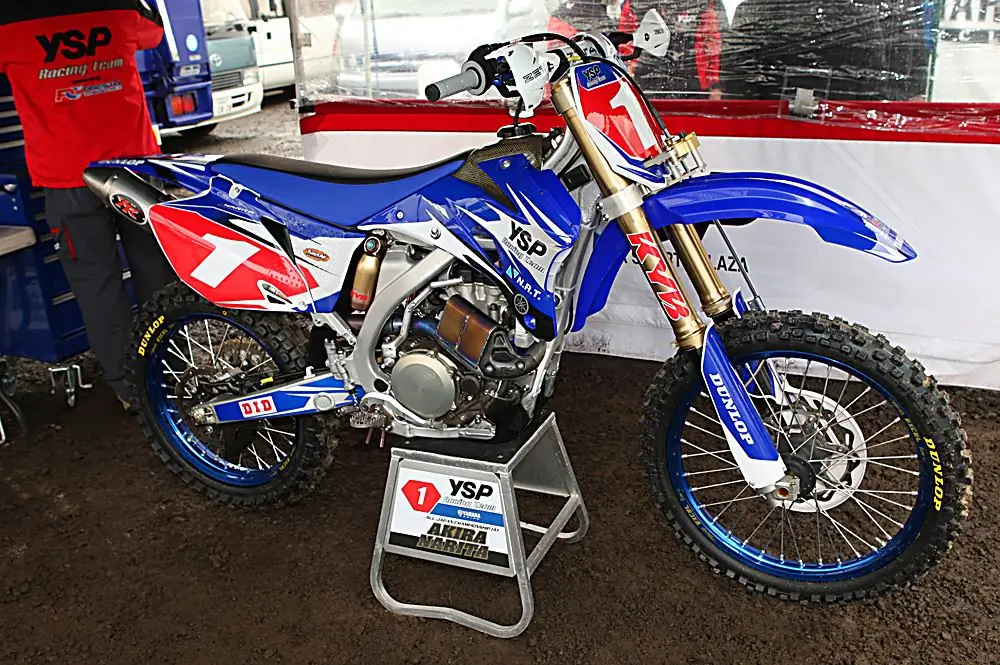 KTM Brand 250-SXF
This motocross bike is rightfully one of the top five bikes in this class. Benefits include:
Excellent performance of the hydraulic clutch, which clearly shows greater efficiency than conventional counterparts.
The front brake is a role model. Even among giants such as Honda and Kawasaki, this node is significantly inferior in most parameters.
Electric starter makes starting easier, but the agility of the unit and its swiftness at high speeds should be considered.
Reliability. The KTM 250-SXF looks a little big for its category, but is highly agile and reliable.
Now to the disadvantages:
Crossa 250cc motorcycle is equipped with a powertrain that is rather unstable. It doesn't show its full potential until the revs are mid-range, then it runs like crazy until 13400 rpm.
The gearbox remains, like its predecessors, full of secrets and mysteries.
At first, riders were happy with the suspension with the new WP-4cs fork. However, tests have shown that the assembly is far from perfect, it is characterized by increased rigidity, the rear shock absorber is also not ideal.
Due to the problematic suspension, handling suffers, especially when driving on broken tracks and entering tight corners at high speed.
Experts do not advise engine braking. Shifting down at the last moment can have serious and unpleasant consequences.
Reviews about this manufacturer vary. Based on them, the conclusion suggests itself that KTM is a bike for professionals. Novice riders are often forced to spend heavily on aftermarket restyling to be completely satisfied.
HUSQVARNA FC250
This motocross bike is very similar in performance to the previous model. There is a hydraulic clutch, a reliable front brake and an electric starter. Handling is better here, as the subframe takes a certain percentage of the stiffness from the rear shock absorber. It definitely increases ride comfort. The FC-250 ignition maps are switched on the steering wheel in two positions. One mode is standard, the second position is designed for more aggressiveride.
Similar to the KTM's downsides: scattered powerband, stiff suspension assembly, unwanted engine braking. It is better to make an additional hole in the ventilation duct, and do not forget to clean the air filter regularly. As a result, Husvarna is also aimed at professional riders or slow beginners who do not dare to shift above second gear. Nevertheless, reviews about the manufacturer are mostly positive, although among the indicated disadvantages, consumers note a not very thoughtful design.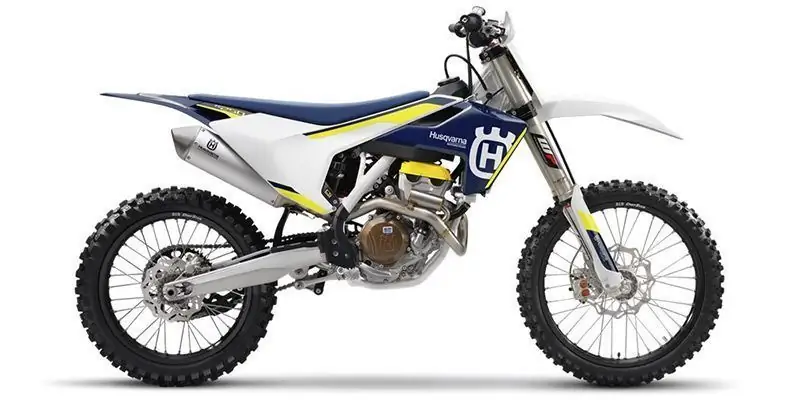 SUZUKI RM-Z250
The brand's 250cc motocross bike is unmatched when cornering, riding hard tracks or muddy. The bike's chassis is perfectly balanced, so "shifting" from one side to the other is not a problem. The pluses of the riders include a fork with separate functions. I was also pleased with the motor, the power range is optimally suited for riders of various levels.
In consumer reviews, you can also hear an indication of certain shortcomings, namely:
Poor clutch, often requiring spring replacement.
Poor stability when driving at high speed on straight sections.
Unfinished front brake.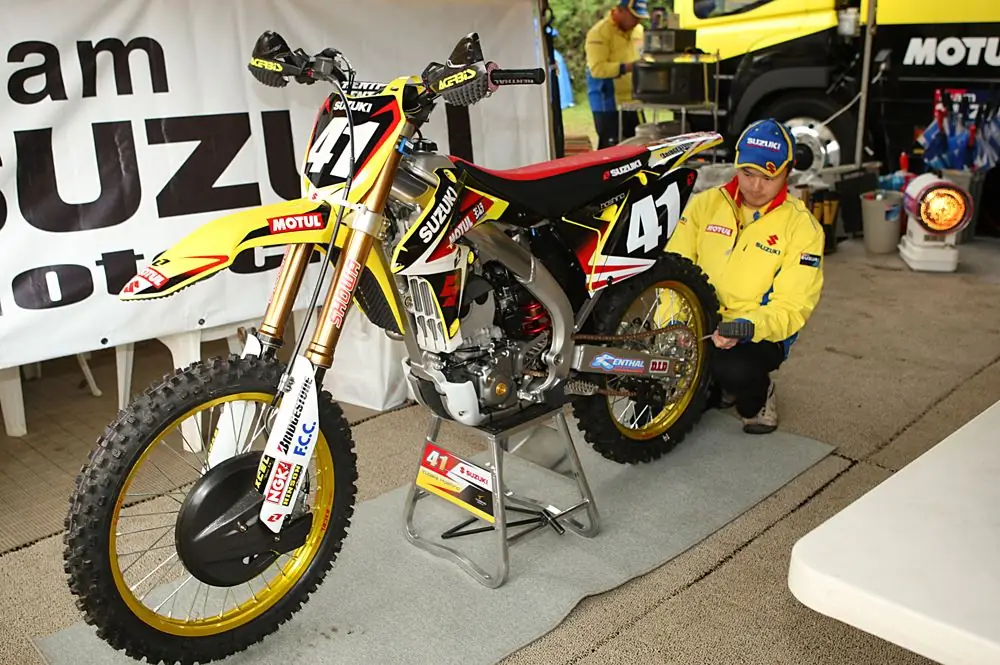 KAWASAKI KX250F
On "Avito" cross-country motorcycles of this brand can be bought at a price of 150 thousand rubles. They are very popular with local riders. The bike has one of the best engines in the world.your class. The motor has an optimal power range, equipped with a dual fuel injection system. Other benefits include:
Reliable and high quality suspension.
270mm front disc brake.
Availability of adapters for changing modes. Thanks to them, the rider will be able to choose the best option, depending on his level and road surface.
The disadvantages include insufficiently good steering agility, complicated gear shifting, especially at high speed when the "engine" is under load. The clutch is also not happy with everyone, experts advise buying stiffer springs.
HONDA CRF250
Let's start the review of this motocross motorcycle with the cons, since there are not so many of them. Claims against the manufacturer are made on the following points:
Poor handling at high speeds, lots of front end mass, damper not helping much.
Double muffler, damage prone with increased weight.
Poor and unreliable grip.
There are many more pluses:
Great informative fork.
Beautiful ergonomic design.
Powerful and confident disc front brake.
Good entry into corners of any difficulty.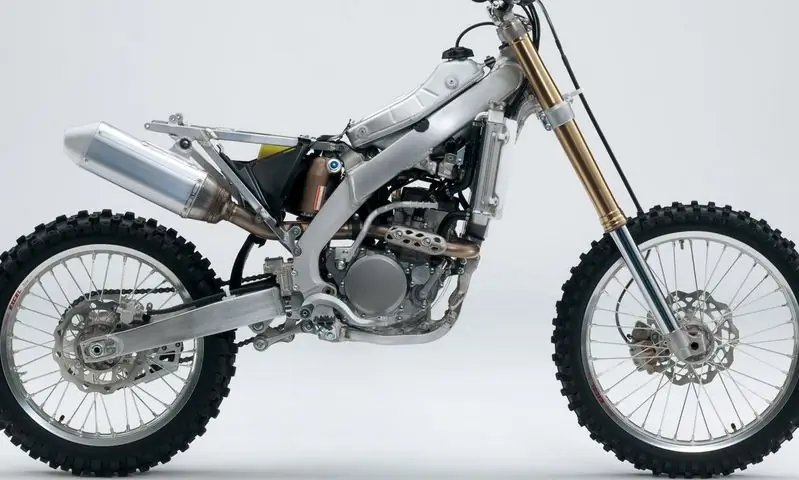 125cc motocross bikes
At the end of the review, consider the popular modifications in this category with brief characteristics
Suzuki Van-Van 125. The model has a relatively old-fashioneddesign, however, is popular among connoisseurs of the classics. The power unit is able to accelerate the car to 110 km / h, while consuming about three liters of fuel per 100 km. "Tidy" is made in the traditional design, wheels - 18 inches, ground clearance - 200 mm.
Yamaha YBR 125. Four-stroke motor aggregates with a five-speed gearbox, accelerates to 120 km / h. The owners of the motorcycle note only two main drawbacks: a weak power unit that pulls poorly downhill, and small dimensions.
Patron Enduro 125. This modification was made in China, but claims to be the leader in sales in Russia. The bike is the best option for beginner riders. The car has good handling, is equipped with a four-stroke "engine" for 125 "cubes". The pluses also include an energy-intensive suspension, a 5-speed informative gearbox. The popularity of the Enduro Cartridge motorcycle is due to its low price, decent quality and original appearance.
Popular topic