Lada Priora hatchback is a deep restyling of a popular domestic car. The design of the car has retained the notes of lightness and smooth lines characteristic of the beloved sedan.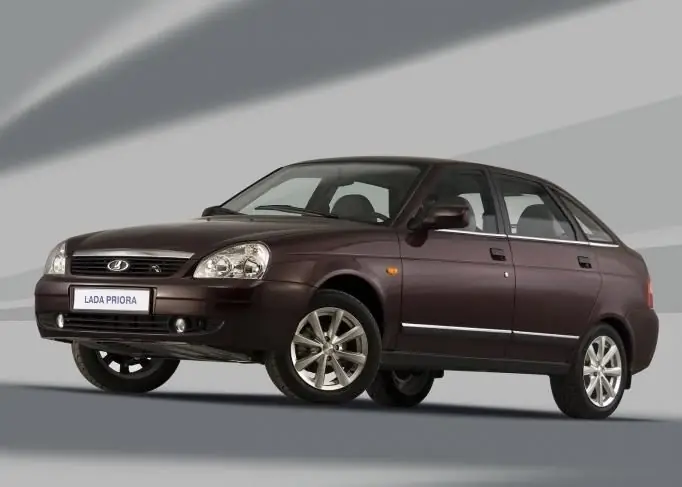 The headlights, taillights and open wheel arches have become more elegant. The car looks quite stylish.
Compared to the mentioned sedan, pronounced shortcomings in the proportioning of some elements of the sidewall were corrected, which made it possible to remove a certain absurdity of the previous image. The spoiler and more modern lighting elements, of course, rejuvenated the exterior of the car, but still the feeling that the design was worked on at the end of the last century does not leave.
Separately, a few words about the luxury equipment Lada Priora hatchback. A similar tuning will cost car buyers an additional $ 700, it includes air conditioning, airbags and ABS.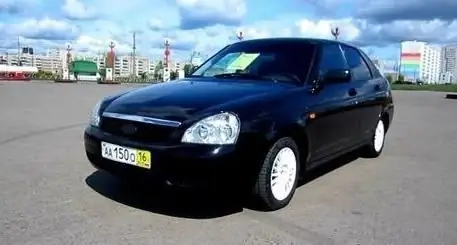 By the way, the luxury sedan is a bit cheaper. Another configuration (superlux) is expected, in which the Priora hatchback will be available. Tuning this model, among other things, includes parking sensors, automatic headlights and rain sensor.
Priora hatchback fully complies with today's safety requirements. Three-point seat belts, an airbag, reinforced side pillars, reinforced sills and a reinforced roof are designed to provide protection for the driver and passengers. In addition, special damping inserts are provided in the design of the upholstery of the front doors, which should increase the safety of the driver and passenger in the event of a side impact. The energy intensity of the bumper is also carefully selected. Its design reduces the risk of injury in the event of a collision with a pedestrian. The strength of the bumpers, however, is quite enough to completely absorb the impact energy in a collision with another car at low speed without causing damage to other body parts.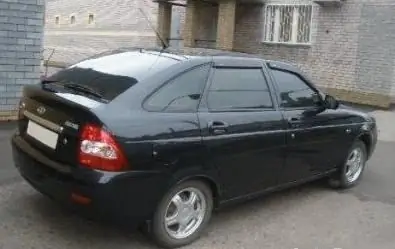 Priora hatchback demonstrates very good dynamic performance on the road. Under its hood is a 6-valve engine (1.6 liters, 98 hp). The designers managed to significantly reduce mechanical losses in the operation of the motor, which, undoubtedly, is their great merit. The modern electronic system of the latest generation not only ensures compliance with exhaust toxicity standards, but also a stable engine start in the cold season. Electric power steering and a modern vacuum brake booster, as well as high-quality tires - all this made it possible to achieve excellent stability and controllability of the car.
The overall impression that the Priora hatchback left is positive. Yes, there are some flaws from the sedan, for example, fuzziness inshifting a manual transmission (and they promised to fix it), not the most convenient mechanism for folding the rear seat, which only physically strong people obey, etc. No serious shortcomings were identified, therefore, in general, the impressions were fully justified.
Popular topic