Mid-size business sedans in the classic sense include models with rear-wheel drive layout, 6-cylinder engines and a luxurious interior. The following is one of these cars - Toyota Progres.
General Features
This model is a luxury mid-size sedan for the domestic market. It was produced from 1998 to 2007 with a restyling in 2001. Progres replaced Corona EXiV. After the completion of production, this niche was occupied by the more compact Premio for some time, and in 2009 Sai was introduced as the successor to Progres. The model under consideration has a twin - Brevis, which appeared 3 years later. The cars are technically identical but completely different in design.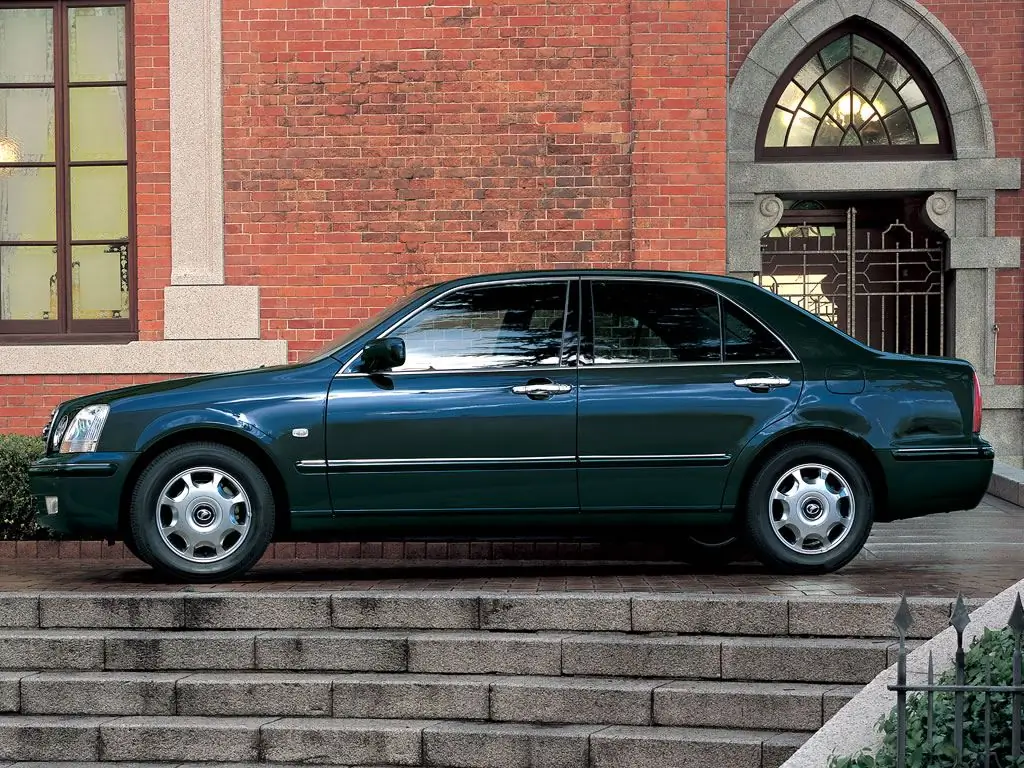 Platform, body
Progres is built on the same platform as Brevis and Altezza. Presented exclusively in the sedan. Its dimensions are 4.5 or 4.51 (after restyling) m in length, 1.7 m in width and 1.435 m inheight. The wheelbase is 2.78 m, the curb weight is approximately 1.45-1.55 tons.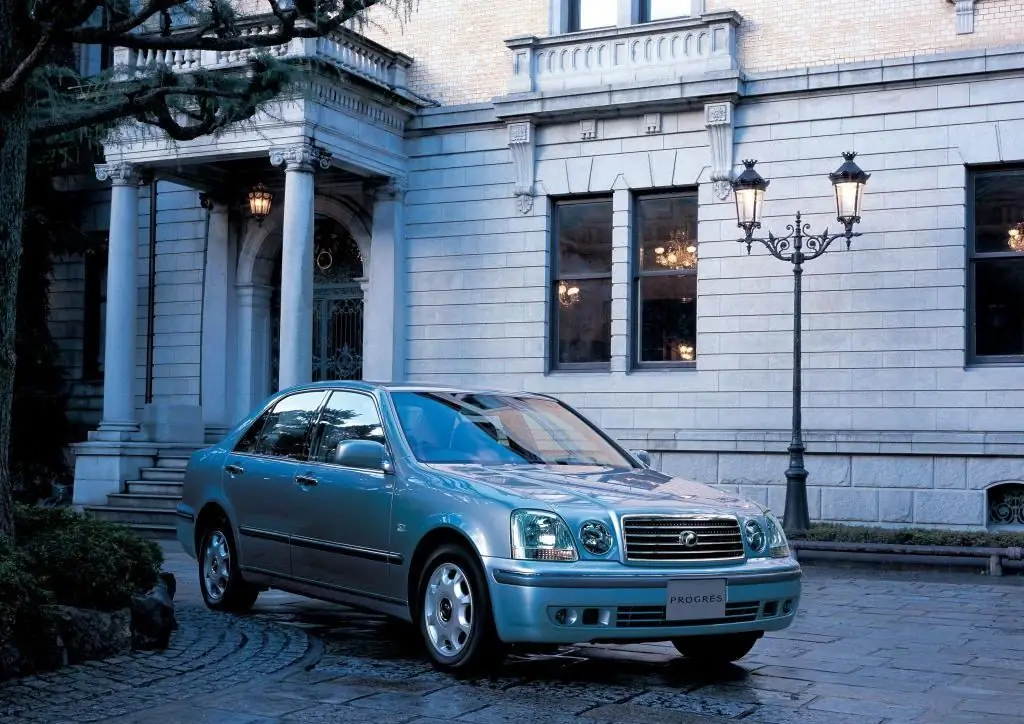 The car has a very specific design, as a result of which Toyota Progres tuning is common. In 2001, it underwent an update that slightly affected the appearance (bumpers, taillights, trunk lid, etc.).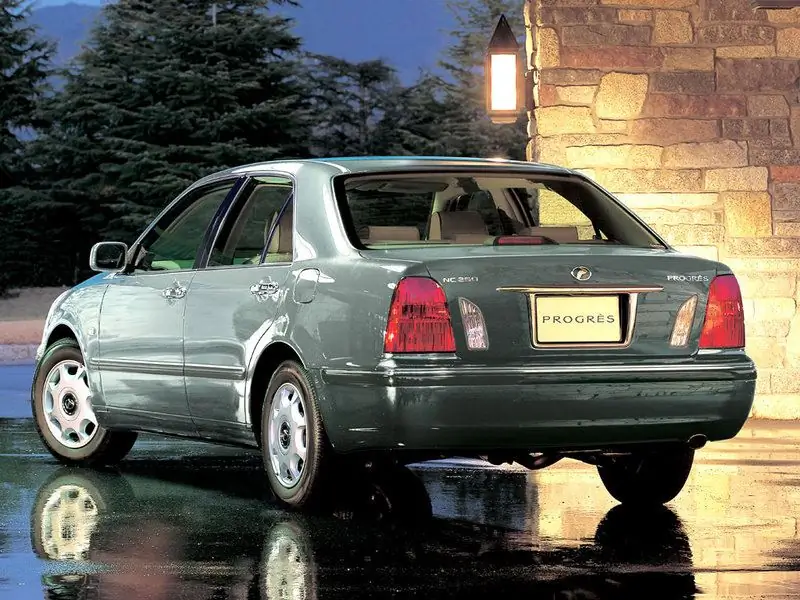 Engines
Progres is powered by 6-cylinder inline engines. Along with the Brevis, these machines are the last models of the manufacturer equipped with motors of this configuration.
1JZ-GE. 2.5L engine with DOCH cylinder head. Develops 200 hp. With. at 6000 rpm and 255 Nm at 4000 rpm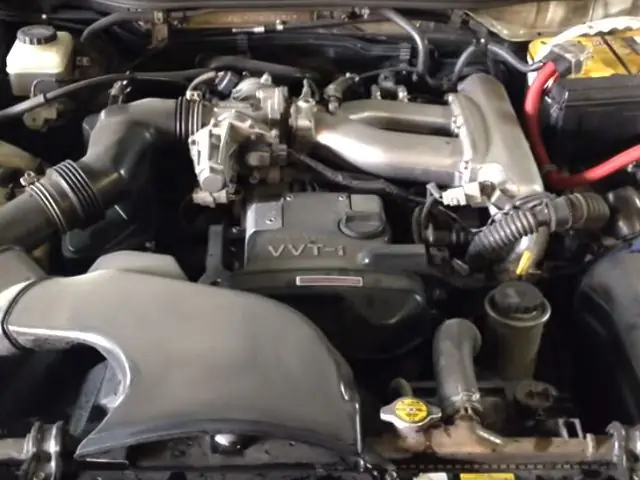 2JZ-GE. 3 l engine DOCH. Its power is 215 hp. With. at 5800 rpm, torque - 294 Nm at 3800 rpm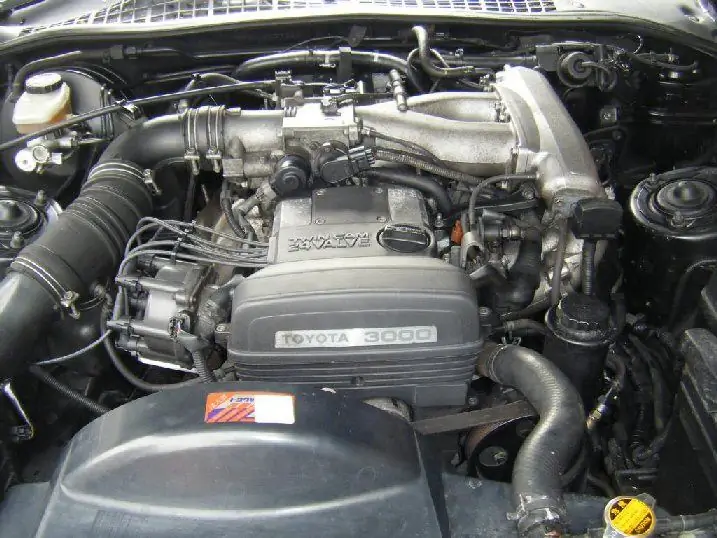 After restyling, modifications of these engines with direct injection began to be used. 1JZ-FSE has slightly less torque (250 Nm), but it is achieved earlier (at 3800 rpm). For the 2JZ-FSE, power has increased to 220 hp. With. at 5600 rpm, the torque is the same but also reached earlier (at 3600 rpm).
Transmission
Toyota Progres has a classic rear-wheel drive layout. All-wheel drive is offered as an option for the 1JZ. The car is equipped only with automatic transmission: 4-speed all-wheel drive, 5-speed rear-wheel drive options.
Chassis
Both pendants - on doubletransverse levers. Brakes - disc, front - ventilated. Progres was fitted with 15-inch 195/65 wheels.
Interior
This car has a 5-seat interior layout. Despite its small size, it is quite spacious (the best in its class).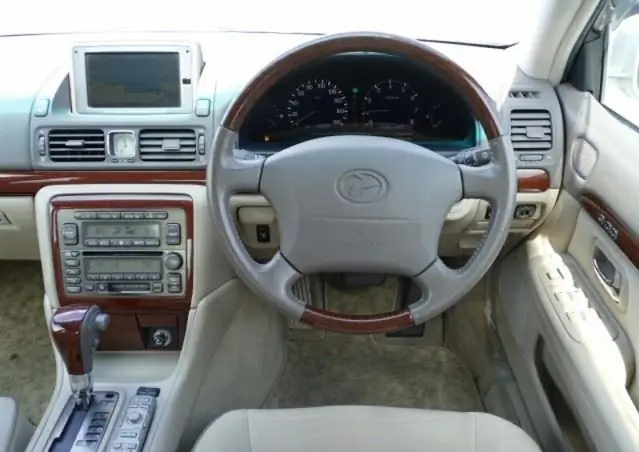 Toyota Progres has a very rich standard and optional equipment. It includes interior trim in leather, wood and soft plastics, a navigation system with voice control, gold or silver clocks, 6 airbags, dual-zone climate control, a GPS assistant for a checkpoint (a first in the world), automatic wipers and headlights. Thus, in terms of equipment, Progres surpasses European counterparts and matches the cars of the next class (Mercedes E, BMW 5, etc.).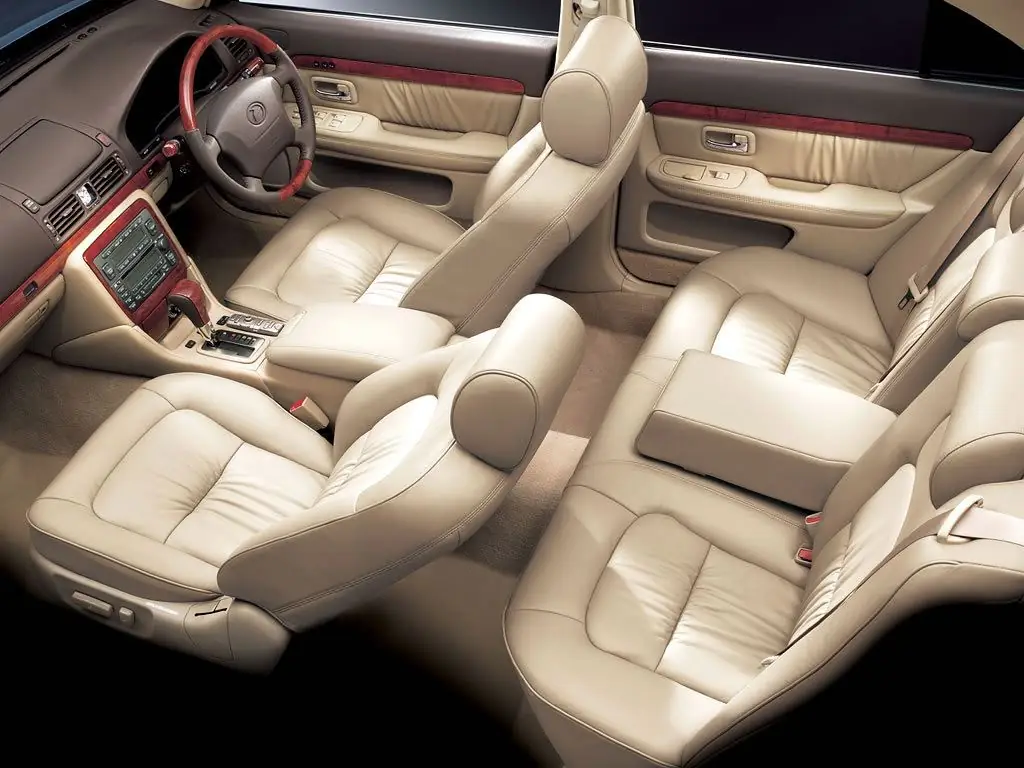 Cost
The width and volume of Toyota Progres engines did not fit into the standard Japanese standards, so it was classified as a larger passenger car. Two engines with similar characteristics were offered for the purpose of differentiation in terms of transport tax. In addition, machines with a large engine are distinguished by an extended list of both standard and additional equipment. The cost was 3.1-4.5 million yen. Thus, Progres occupied a position between Altezza and Aristo.
At present, the starting price of cars with documents in the secondary market is about 250 thousand rubles. The cost of the best copies reaches 600 thousand.
Reviews
Progres is appreciated by the owners. They note comfort, dynamics, quality, reliability, unpretentiousness, sound insulation, safety, equipment, compactness, stability. The design is unusual, therefore controversial: some consider it bright and memorable, others consider it boring and ugly, etc. The disadvantages include fuel consumption, a small trunk, tightness in the back row, roll, ground clearance. There have been problems with electronics in cold weather, the cause of which may be Toyota Progres fuses. The weak points of the car include the brake master cylinder, VVT-i valve, ball joints, paintwork. Spare parts for the Toyota Progres are widely available, as it has common components with many other models of the manufacturer, in addition to body parts.
CV
Progres is a luxury mid-size sedan. In terms of parameters and cost, it is between classes D and E. In terms of equipment, it significantly exceeds D and corresponds to E, but in terms of dynamics it lags far behind European counterparts. In addition, the chassis has soft settings. Brevis is similar to Progres, but targeted at younger consumers through design. The sports role among the manufacturer's models in this segment was assigned to Altezza.
Popular topic