The KTM 690 SMC motorcycle is rarely chosen by beginners. Its engine has a lot of cubic centimeters, it often becomes the choice of experienced pilots. He does not forgive mistakes. There is not the slightest hint of practicality or comfort, but it has everything for a frisky ride, turns, spans in traffic and much more that a motorist could dream of.
Specifications
Specifications for the KTM 690 SMC are shown below:
| | |
| --- | --- |
| Engine | 1-cylinder, 4 strokes |
| Engine displacement cm3 | 655 |
| Torque rpm | 6500 |
| Gearbox | 6-speed, cam clutch |
| Rama | Chrome-molybdenum with protective coating |
| Front brakes | Four pistons |
| Rear brakes | Single piston |
| Height (saddle), cm | 88 |
| Weight, kg | 154 |
| Cooling | Liquid |
Features
This motorcycle is designed for tall people with a height of about 180-190 centimeters. Most often bought for city driving, on dirt roads. Perfect for city driving. The maximum speed is about 160 km/h, but driving at this speed is not very pleasant due to the headwind in the face and body. Comfortable driving is considered a speed of about 120 km / h. Fuel consumption at this speed is approximately 5 liters per 100 kilometers. Recommended fuel - AI-95.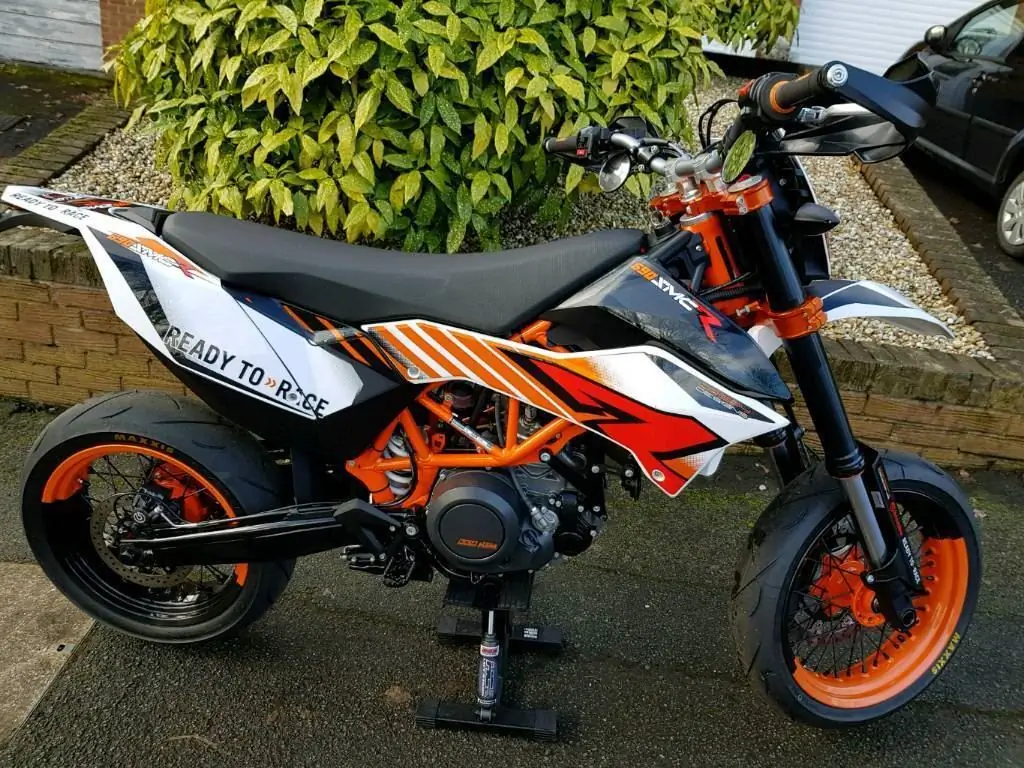 On the KTM 690 SMC, you can safely move down stairs, drive on them, and overcome small curbs. To drive at higher speeds, you can attach a protective glass. So speed within 160 km/h becomes comfortable.
The seat is not the most comfortable, but you can get used to it in a couple of months.
The maximum power of this unit is 67 horsepower. In the 2014 model, fuel consumption was reduced by 10 percent. The engine is also controlled by electronics capable of switching fuel cards, of which there are 4.
Anti-lock braking system, now switchable, is present even on the basic configuration. At the same time, there is an option that can disable the anti-lock braking system only on the rear axle, which allows you to control the turn in the skid and braking.front axle.
The enduro version of the KTM 690 SMC has been upgraded with an engine upgrade. Like the 2014 version, it comes with anti-lock braking as standard.
The engine displacement has been increased due to the increased piston stroke distance by 4.5 millimeters. The piston diameter has not changed.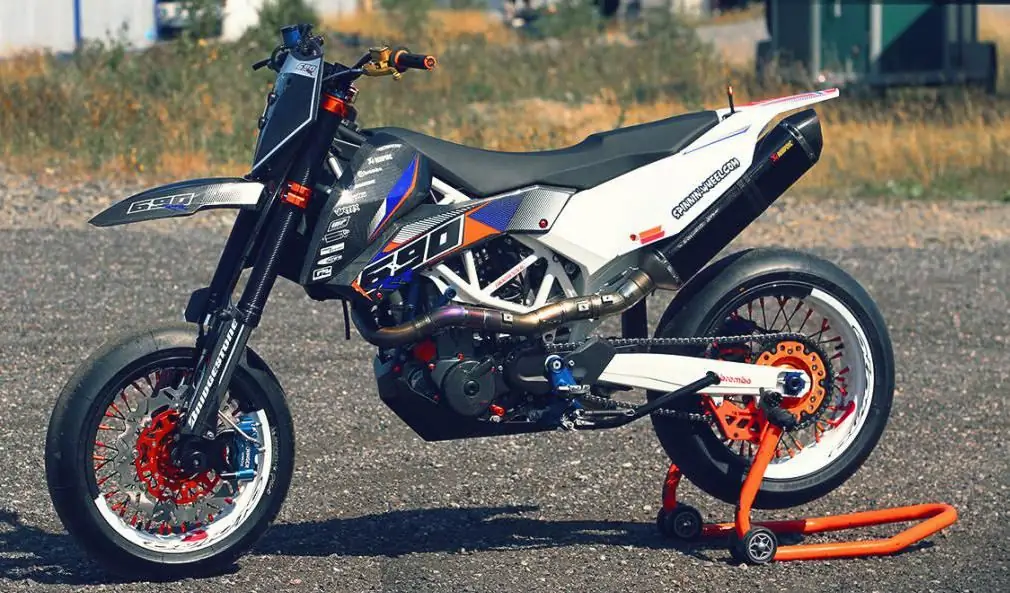 The frame is protected by a coating, the suspension has standard settings similar to most motorcycles. Thanks to her, the motorcycle can drive on any surface, except that it cannot climb a house. It is not afraid of falls thanks to its durable frame. When falling on its side, it falls on the handle guard and footrest, so the body won't crash.
Reviews
On a five-point scale, most KTM 690 SMC owners give the following ratings:
Design - 4.
Comfort - 3.
Safety - 4.
Specifications - 5.
But without a protective glass, it will not be possible to briskly ride it due to a tailwind. The pluses also include power, cross-country ability, light weight, versatility.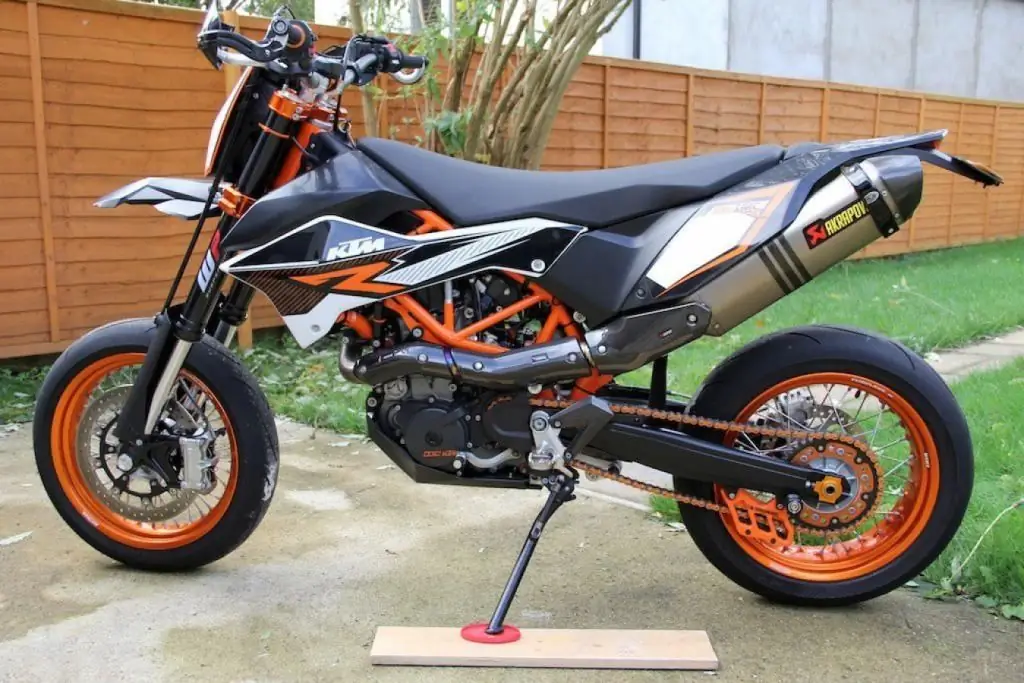 The enduro class has been pretty popular lately. It's a very practical, versatile bike, but don't start your motorcycling journey with it, as it's too fast for beginners and can play tricks on inexperienced riders.
Recommended: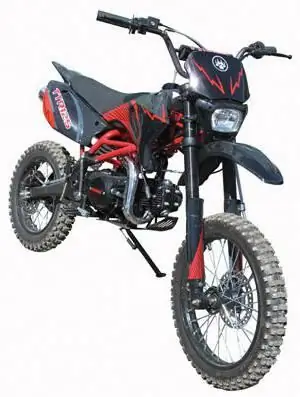 "Irbis TTR 125" refers to off-road motocross motorcycles. This excellent machine is perfect for beginners who dream of motocross and crave to experience a lot of adrenaline. From the article you will learn what off-road motorcycles are in general and Irbis crossovers in particular, about the advantages and disadvantages of the TTR 125 model and what should be done when you have just purchased the device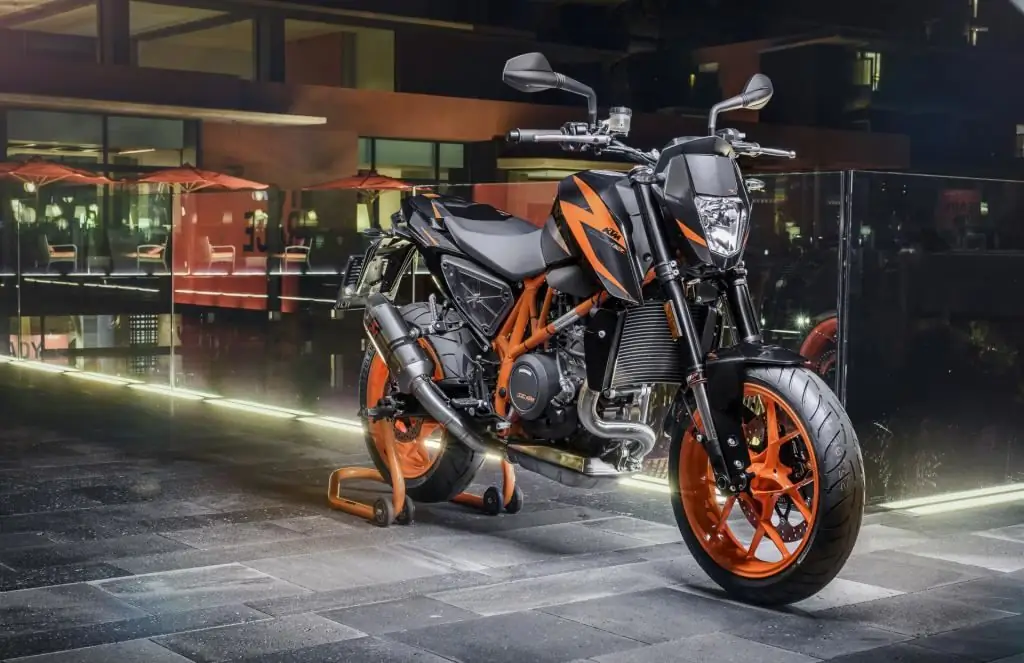 The first photos of the "KTM 690 Duke" discouraged experts and motorists: the new generation lost its signature faceted shapes and double optical lenses, turning into an almost identical clone of the 125th model. However, the company's press managers diligently assured that the motorcycle had gone through an almost complete update, so it can be considered a full-fledged fourth generation of the Duke model, which first appeared in 1994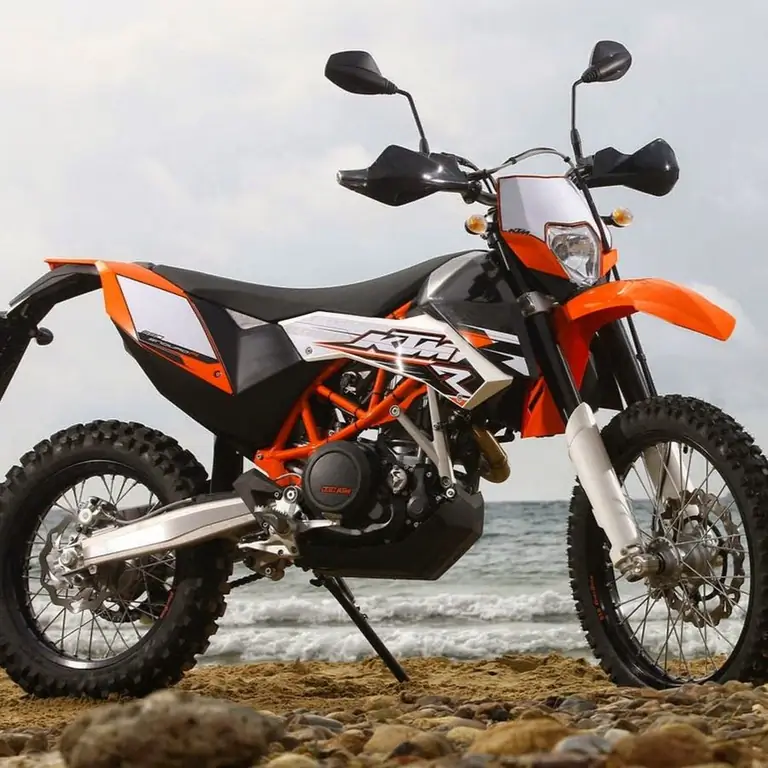 Motorcycle KTM 690 "Enduro": description, features, operation, care, maintenance, design features, photo. KTM 690 "Enduro": specifications, speed performance, engine power, owner reviews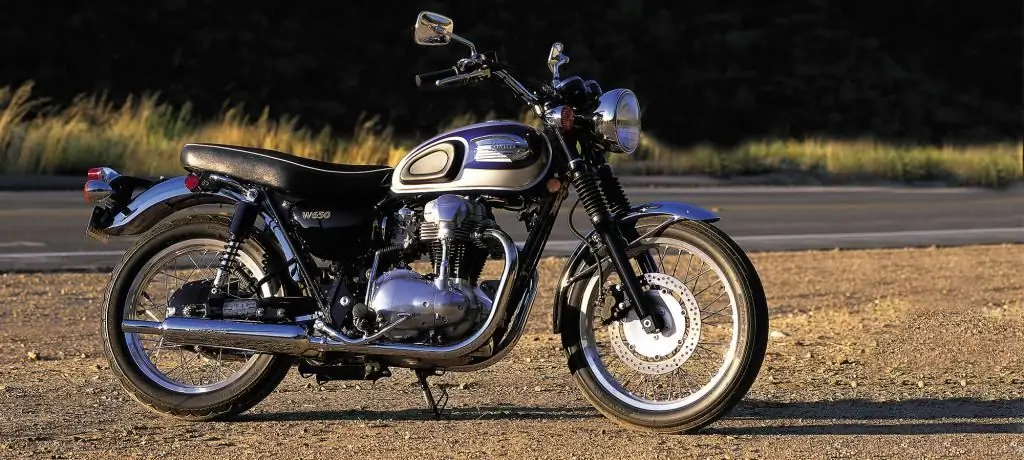 The history of the retromotorcycle "Kawasaki W650" began in 1999 and ended only in 2008 with the final removal of the model from production. In the 60s of the last century, a similar motorcycle model was produced with a similar name and design, but these versions have nothing to do with each other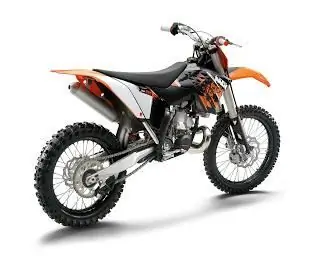 Cross bikes: overview, specifications, features, operation, photos, maintenance. Cross-country motorcycle: description of the best models, reviews of manufacturers. Motocross motorcycles 250 and 125 cubes: comparison, features