The profitability of freight transportation on small commercial vehicles can be significantly increased (sometimes even 2 times) under one condition - a separate trailer is purchased for the car. For the Gazelle, for example, these can be one-, two- or even three-axle options with different heights, lengths and performance characteristics. The difficulty of choosing the right one is also due to the wide variety of presented equipment, which is sold both in new condition and used. Today we will try to solve this problem and consider all the important criteria, given which you can buy a really profitable trailer for the Gazelle. Be sure - it will pay off in the shortest possible time.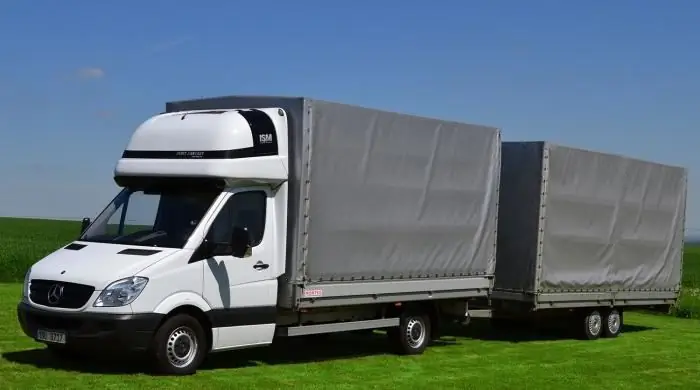 Capacity and platform length
Today, small-sized structures that have the same platform dimensions as the truck itself are very popular. Such a trailer for the Gazelle has the following dimensions of the cargo space: a length of 3 meters, a width of 2 meters and a height of 1.6 meters. If we add these three dimensions, we canget a pretty good usable volume - 8 cubic meters. Ideally, its carrying capacity should not exceed 1.5 tons. The cost of such a device will be about one hundred thousand rubles. Trailer for "Gazelle" bu will cost about 2 times less. But the condition of its units (in particular, the suspension) will no longer be as good as that of a new one.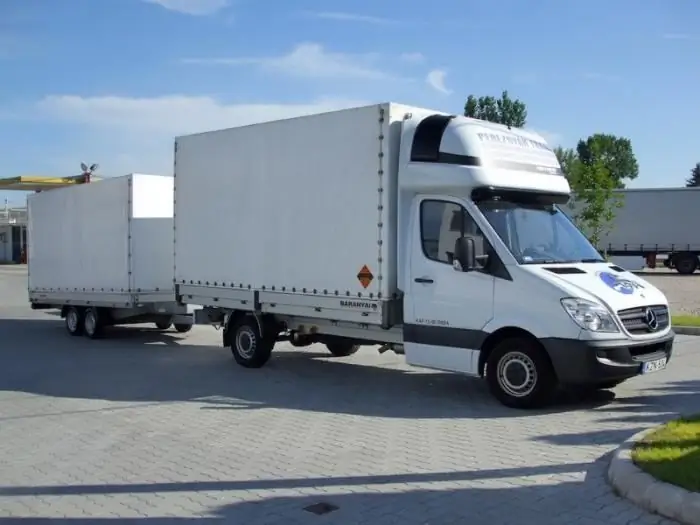 Two-axle trailer for "Gazelle" with a total volume of 12 cubic meters is ideal for elongated modifications. These can be GAZ-33021 cars with a body length from 4 to 4.5 meters. As for the trailer itself, the ideal dimensions for it are: 4.2 meters long, 2.05 meters wide and 1.6-2 meters high. Thanks to such a road train, the profitability of your company will increase by almost 2 times, because in fact the volume of the Gazelle increases to 28 cubic meters, and the carrying capacity - up to three tons. Moreover, the trailer does not "eat" gasoline and at the same time fully transports goods. Its cost does not exceed 110 thousand rubles (several times cheaper than the cost of the GAZ-3302 truck itself), so such a road train will pay off in a year and a half.
Tent or refrigerator?
There is no definite answer to this question. It all depends on what kind of goods you will be transporting. If you are cooperating with a semi-finished products company, of course, it is better to choose a refrigerator. Well, if you carry out transportation of a different nature and do not know what kind of cargo will fall next time, choose, of course, an awning. The last type is moreuniversal, since, unlike a refrigerator, it is quite possible to put rolled metal on it (with top loading). But then you can not count on the transportation of frozen fish and meat.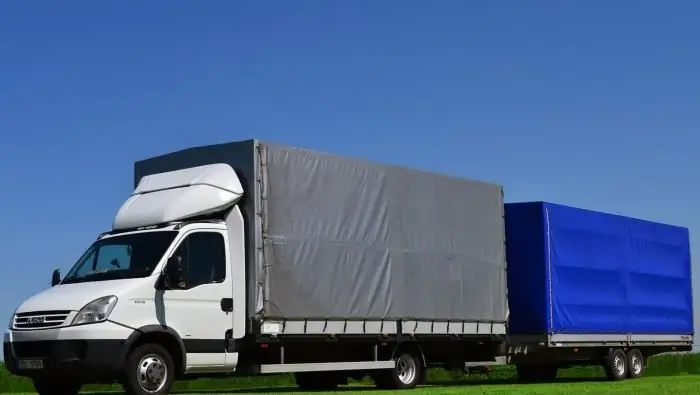 Wheel size
And the last thing to pay attention to is the diameter of the wheels. Most often, the Gazelle trailer has 13-16 inch wheels. Ideally, it is better to purchase designs with the same wheel size that your truck has. In the case of a GAZ-3302 car, the tire diameter should be about 14-16 inches, but no more. Then you will definitely not have problems with the choice of spare parts (that is, tires).
Popular topic