Car audio is quite important, especially for drivers who often have to drive for long periods of time. It helps to relax, be more focused on the road, and on long trips and even fight sleep.
However, the head unit is not always satisfied with its sound, and in the case of budget cars it may not exist at all. In this case, Kenwood KDC-6051U can come to the rescue - a good acoustic combine from a well-known manufacturer. Let's take a look at its main characteristics first, and then turn our attention to the reviews of drivers who have already had the opportunity to test it in practice.
Design
An important point for many drivers will be how the radio looks and whether it fits into the overall look of the car. The creators of this radio have tried to achieve maximum versatility due to the recently popular minimalist design.
The right side is almost completely occupied by a fairly large display, which displays all the necessary information. In turn, all the buttons and other controls are located on the left side. So, the volume control takes up almost all available space, and even by touch it will be difficult to miss and not find it. From this it can be seen that the Kenwood KDC-6051U radio was designed for left-hand drive cars, so that the driver would be as comfortable as possible to drive it.
Management
The manufacturer has focused on a one-time setup of the radio. So, most of the functions and parameters are set using a separate remote control according to the instructions for Kenwood KDC-6051U. It cannot be said that it is comfortable, since the case itself is rather small, and it does not lie in the hand. However, it is intended to be used only once after installation to set the desired EQ, tone, and other elements that affect the sound.
In order to not have to be distracted while driving to switch, for example, a radio station, the driver can purchase a separate wired remote control that is mounted on the steering wheel. Thus, the comfort of using the Kenwood KDC-6051U car radio will increase, and it will be possible to use it on the move without being distracted from the road.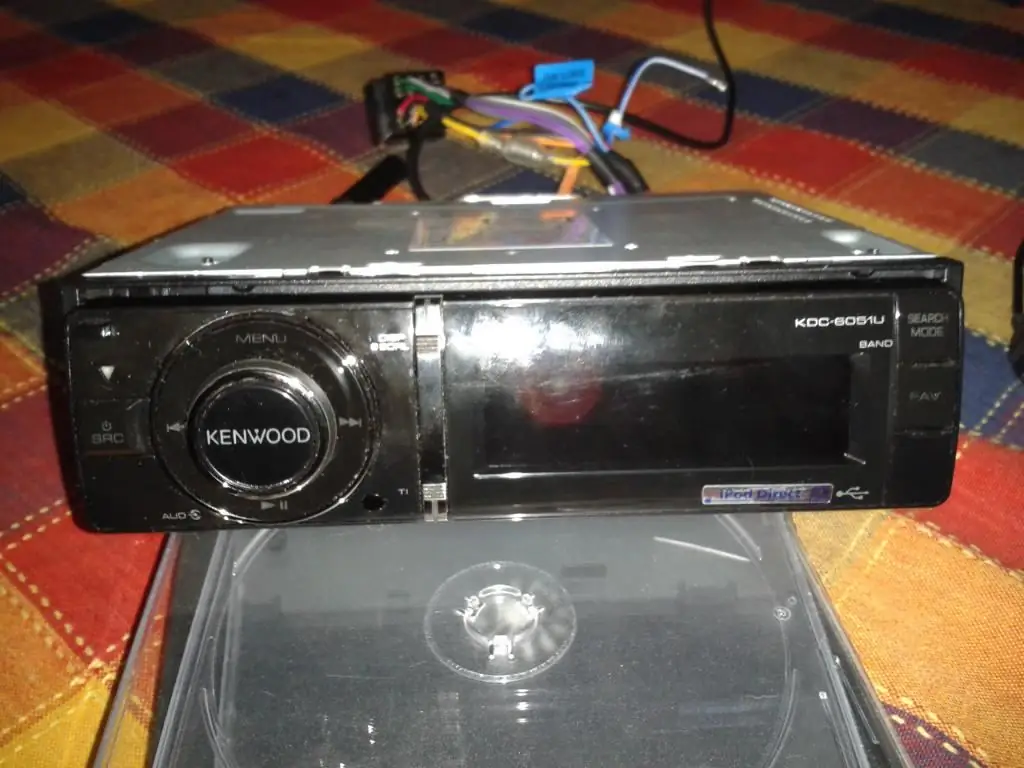 Ability to play from different sources
This radio, perhaps, can be called one of the most versatile on the market today. It has five delivery options at once.beep:
The first is the usual radio. Memory for a large number of channels, reliable reception and the ability to display on-air text messages with Cyrillic support make it an indispensable companion for taxi drivers and drivers who "live" behind the wheel. When you connect a high-quality antenna, the signal will be clear even in areas of poor reception, digital post-processing will take care of this.
The second signal source is the usual discs. Although their era is already passing, many drivers do not mind carrying a small set of their favorite tracks with them on this medium. Good anti-shock on the Kenwood KDC-6051U allows you to listen to music without defects even on very bad roads.
The third source is connecting a smartphone via Bluetooth, when the radio tape recorder acts as a stereo headset. At the same time, you can not only listen to music, but also output sound advice from the navigator to the main speaker system, or even use it as a speakerphone when talking on the phone. This requires the installation of an external plug-in sold separately.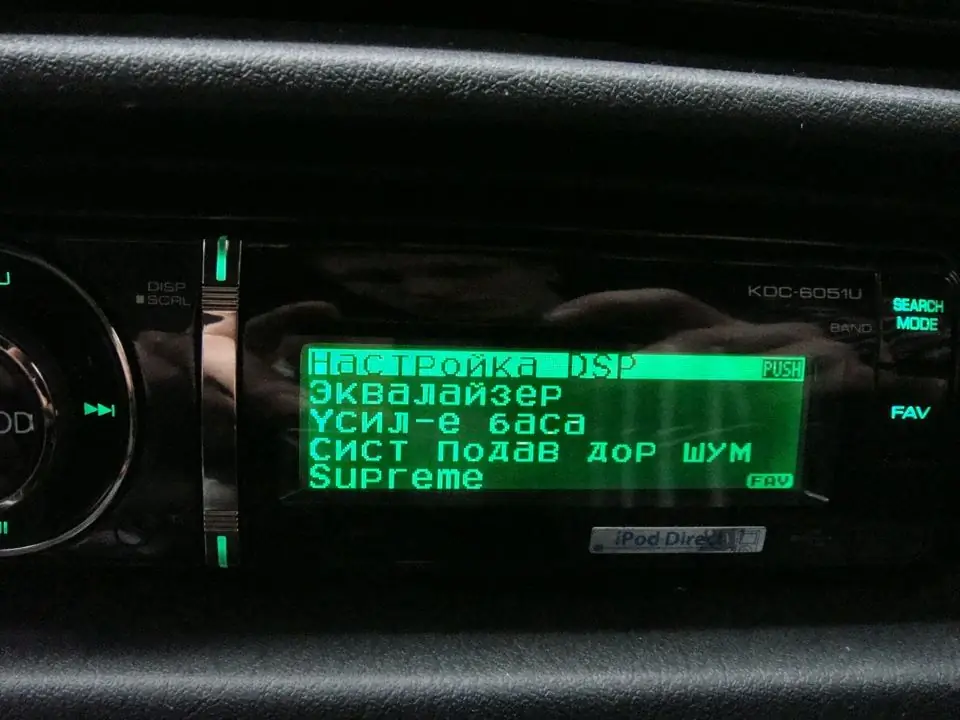 The fourth option is recordings from a flash drive. You can download your audio collection to a FAT32-formatted drive and forget about using any third-party devices to listen to well-known tracks.
Well, the fifth is the use of a direct linear AUX-input. You can connect any device with a linear sound output to it, whether it's a player, a tablet, or evengame console. In this case, the radio will act as a simple audio signal amplifier, and all settings must be made on the connected device.
CPU processing
Although the radio has a relatively low cost, it has received the ability to digitally process sound using the built-in processor. Typically, only more expensive models are equipped with such chips. This made it possible to use a detailed graphic equalizer, in which both factory presets and the possibility of manual adjustment are available. It is thanks to the processor that various sound defects are smoothed out, allowing you to enjoy truly high-quality sound.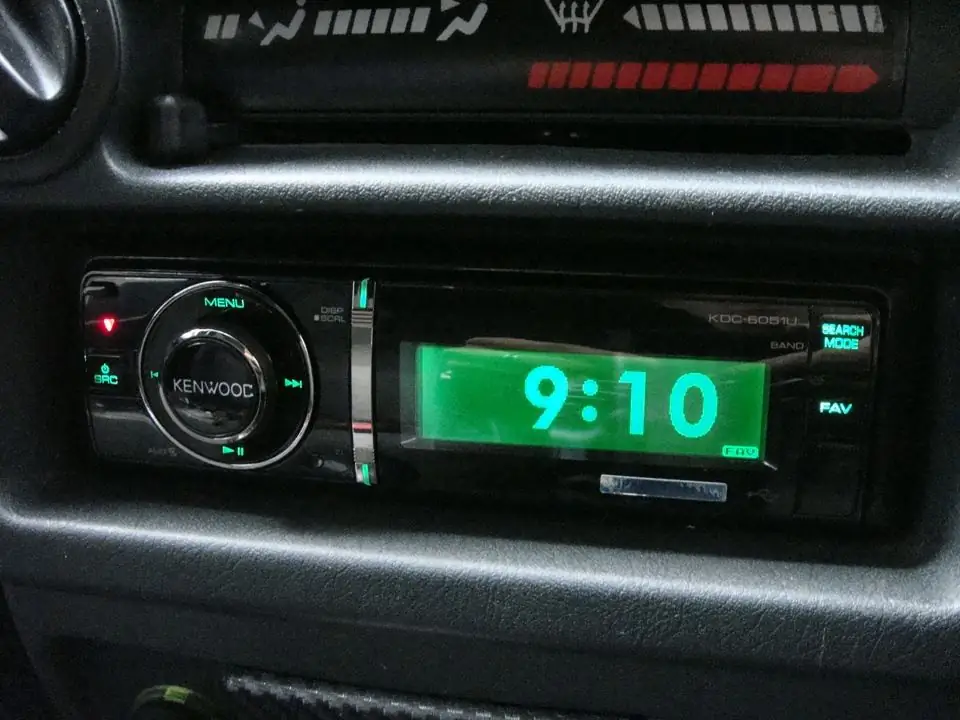 Amplifier power
The radio tape recorder received a classic sound output, designed to connect a pair of front and rear speakers of 50 watts each. Thus, the total peak power reaches 200 watts.
If you wish, you can connect an additional subwoofer for deeper sound disclosure. The Kenwood KDC-6051U has a separate signal output without amplification, so the amplifier and capacitor will need to be installed separately. But this approach does not limit the maximum power of the subwoofer, which will depend only on the financial capabilities and requests of the driver.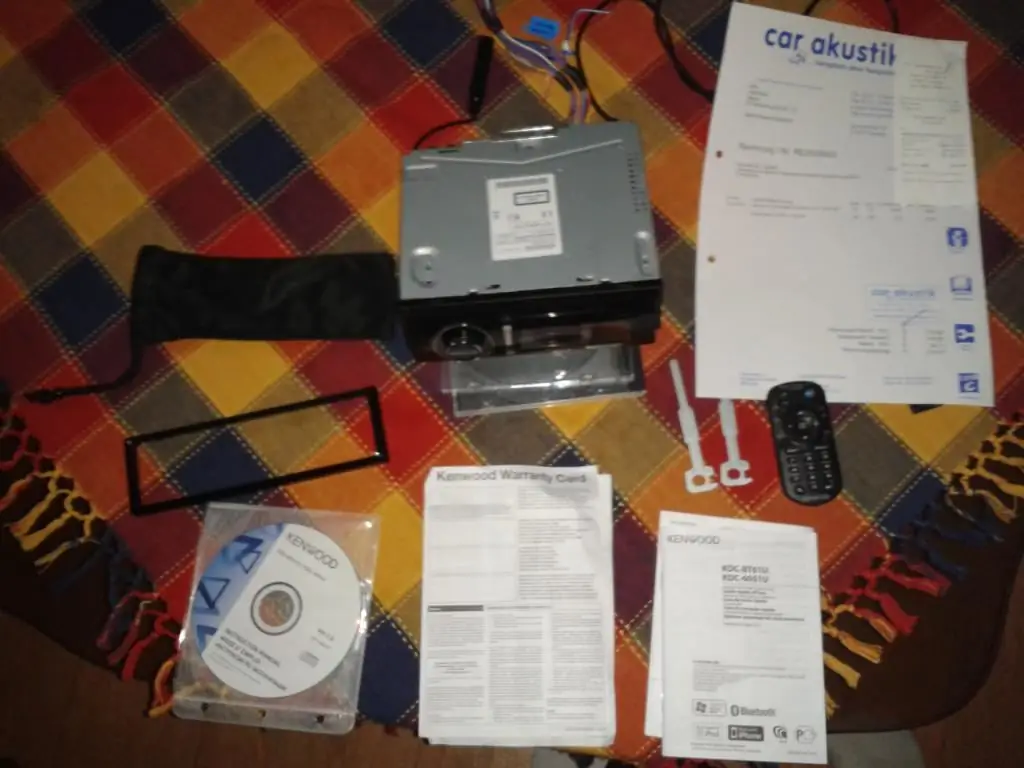 Positive feedback about the radio
The decisive criterion for choosing can be the reviews of those who have already been using the radio for some time and have clearly seen its advantages andlimitations. Let's start with the positives:
Relatively low price. For processor radios, this is a real state employee that provides high quality sound at a similar cost.
Good upgrade potential. The radio does not have some functionality from the factory, but it can be obtained by installing additional modules, such as a Bluetooth receiver or a remote control on the steering wheel.
Minimalist design. Kenwood KDC-6051U will fit well into the interior of any car, as it has a universal appearance that emphasizes strict lines and smooth transitions on the controls.
Ability to connect various sound sources. Recently, it is rare to find a radio that would combine all the formats available today.
Pleasant, clear sound. Processor processing and high-quality audio path allow you to enjoy the beautiful sound of your favorite tracks, especially if the speakers are of the same high class.
As you can see, this audio system has quite a lot of potential, and it can surprise. However, like any electronics, it is not without some drawbacks.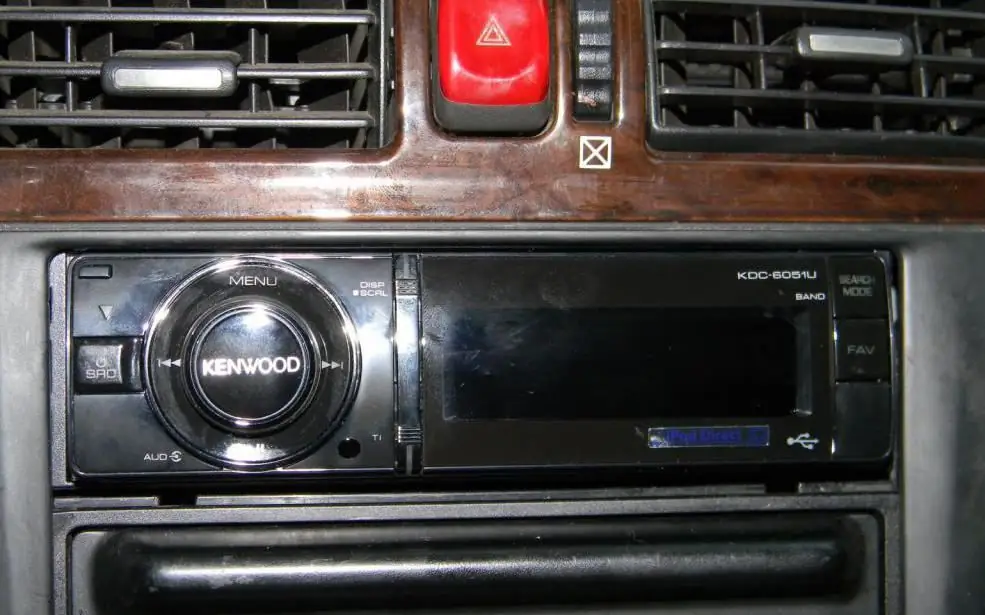 Negative sides of acoustics
The low cost still affected the quality of either components or firmware. As a result, users in the Kenwood KDC-6051U reviews notice that sometimes the radio can stop processing commands and simply freeze. In this case, only a hard reset by turning off the power helps.
The second problem is the need to sometimes use the bundled remote control, as there are simply no controls on the panel. It is impossible to do this while driving, which irritates drivers.
Conclusion
This model will be an ideal choice for those who are looking for a versatile speaker system that can reproduce sound from various sources with high quality and without distortion. It supports both the now obsolete formats used on CDs and modern protocols like Bluetooth connection. As this review of the Kenwood KDC-6051U showed, it can be used in any car, as it has a universally pleasing design that can fit into any interior.
Recommended: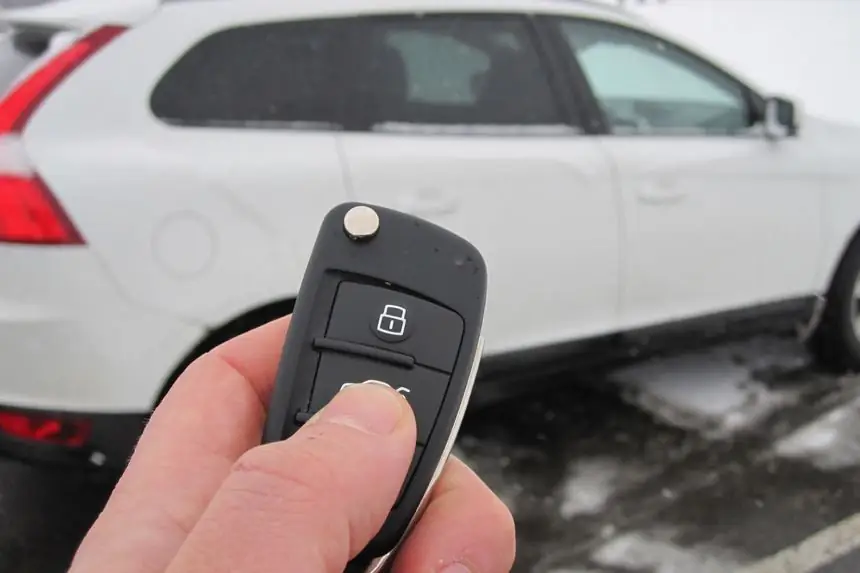 Car alarm "Sheriff": types of models, advantages and disadvantages of the system. Operating instructions, connection and common malfunctions of the security complex, prices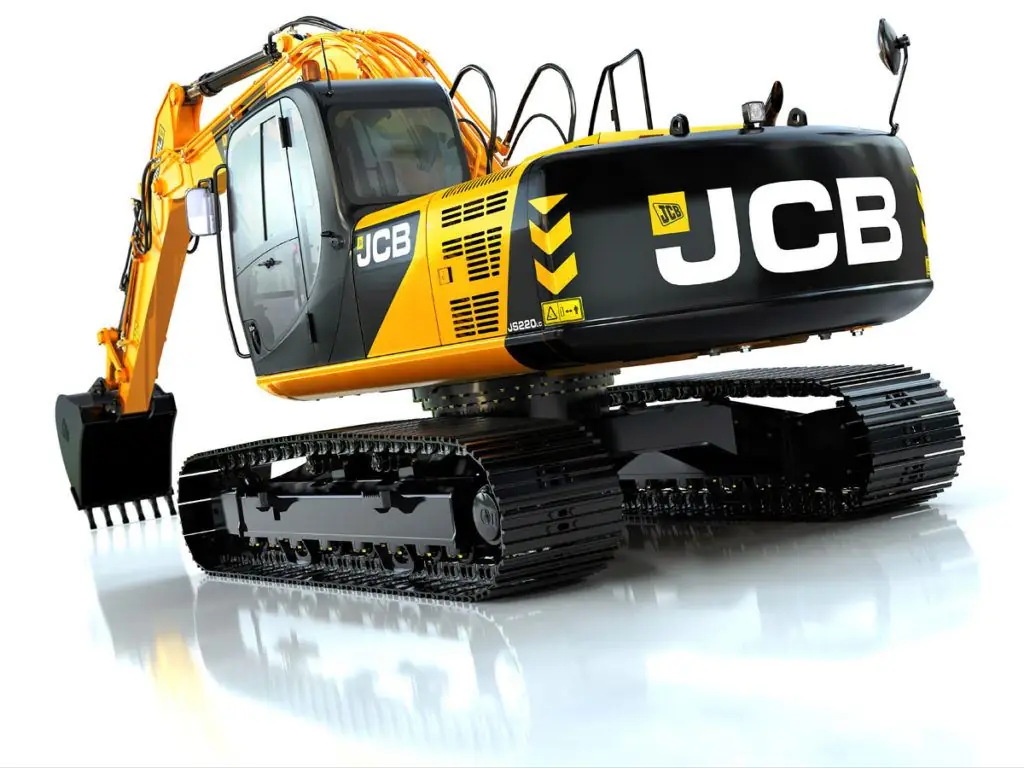 The JCB 220 crawler excavator is designed for paving and repairing road surfaces in extreme working conditions. The machine belongs to the middle category of construction equipment and is characterized by high productivity and efficiency. Such technical characteristics of the JCB 220 excavator are due to the high engine power, the thrust of which is sufficient to pull the machine out of viscous soil and overcome soft ground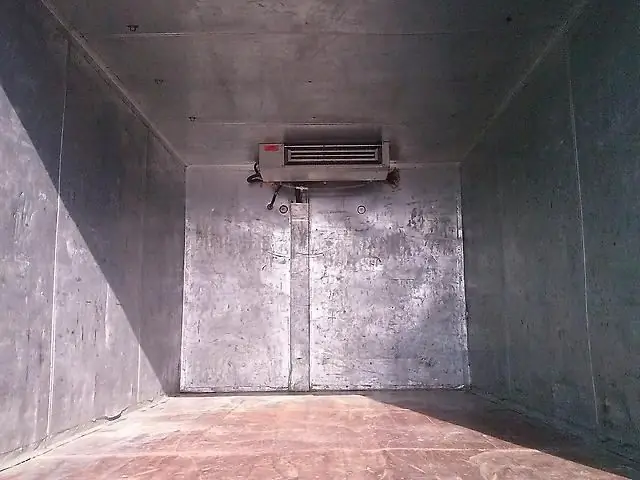 Installation of refrigeration equipment on the Gazelle is advisable if perishable products are to be transported over long distances or if the door needs to be opened frequently, which increases the temperature inside the car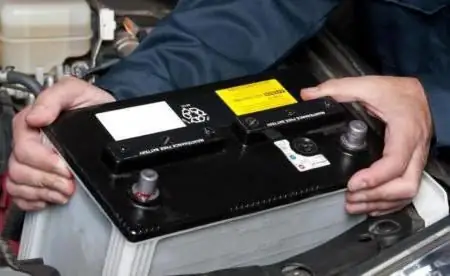 Car battery (ACB) is one of the main parts of the car, without which you simply cannot start it. The essence of the long uninterrupted operation of the battery is the reversibility of the chemical processes occurring inside it. You can learn about the types, properties and prices of car batteries from this article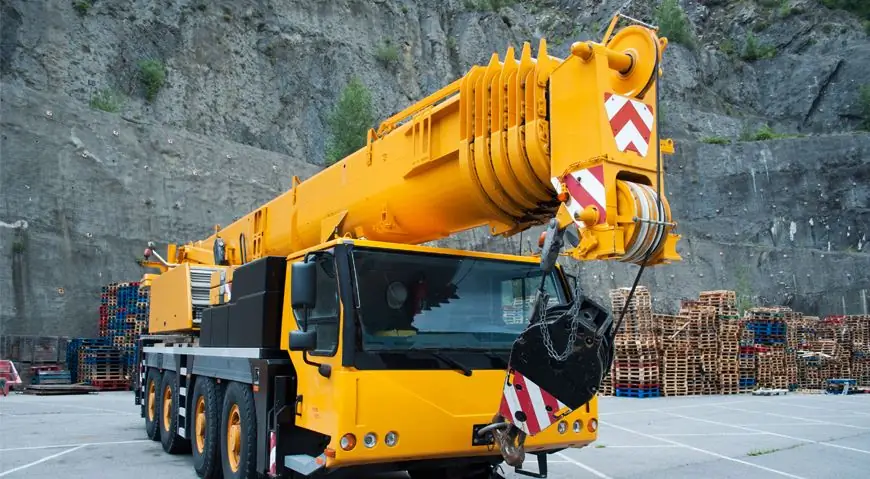 A truck crane operator must have a specialized education. Higher technical education is also the basis for admission to work on a truck crane. The specialized education includes the training of a truck crane operator. Crane operators, depending on qualifications, may also be allowed to do certain jobs