Japanese cars occupy a huge share of the global car industry. There are a large number of fans of Japanese automakers who are considering buying these cars exclusively. Most often, their choice falls on "Nissan" or "Toyota". What are the differences between these two brands and which one is better to choose? All this in this article.
Nissan or Toyota, that is the question
For a person who wants to buy a Japanese car, this is a very serious matter that requires immediate discussion. Most often, lovers of Japanese cars, these brands are considered for purchase in the first place. The models of these two auto giants are very similar, since they were produced as direct competitors to each other. Therefore, it is necessary to understand this issue and compare some models of these brands in order to understand which is better: Nissan or Toyota.
Battle of the Giants
Let's start comparing "Nissan" and"Toyota" superficially, without delving into the detailed characteristics of the models. Most people think that Toyota is much better than Nissan. This may be true, but since these automakers are directly competing with each other, they cannot allow one of them to be better. As the saying goes, there's someone who's good for what. Nissan, for example, focuses on more frequent restyling of its cars, respectively, following the design of the exterior and interior. "Toyota", on the contrary, focuses on the quality of interior materials and the car itself, and therefore relegates design to the background. It is also worth mentioning that Toyota produces the same cars for all markets, and Nissan produces its cars, adapting them to different operating conditions. Also, Nissan, unlike Toyota, can use engines with outdated technologies in order to reduce the cost of the car. But this does not mean that Toyota or Nissan are better than each other.
The smallest representatives
So, let's try to compare some of the most iconic Nissan and Toyota models in detail. But we will not compare models produced for the Russian market, but cars that are the most popular in our country. Let's start our comparison with the smallest representatives of the B class: Toyota Vitz and Nissan March.
Women's cars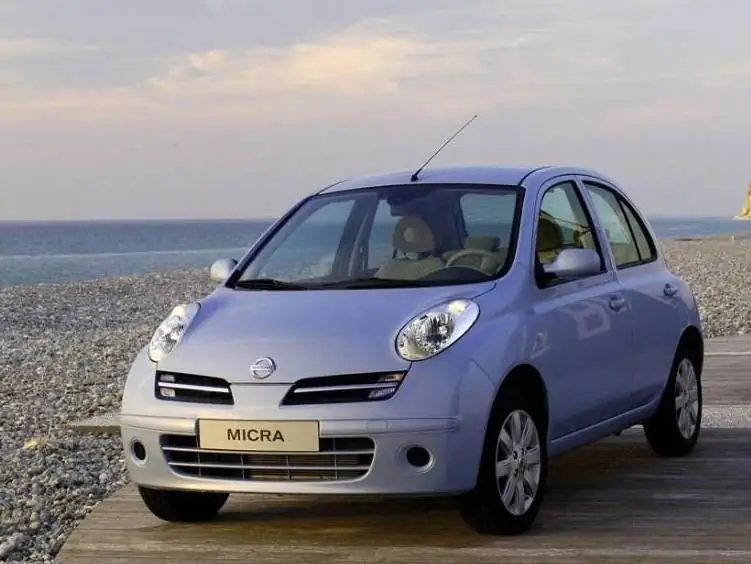 "Nissan-March" is quite a successful company model. In terms of exterior design, it is a bit like a Volkswagen Beetle, all the lines of the car are smooth. For its shape, the Nissan March bears the title of a women's car, but if you look at its silhouette from the side, then this Nissan begins to be presented as a sports urban hatchback. Indeed, engine options make it possible to call it a sports hatchback. You can choose from engines with a volume of 1.0 to 1.5 liters, and the 1.5 liter engine has a capacity of 109 liters. with., therefore, for a car weighing only 920 kilograms, it is quite enough, especially for versions with all-wheel drive. It is also worth mentioning that small cars are very popular in Japan, so engineers try to make them as practical as possible, even with such small sizes. Its trunk volume is very large - 230 liters. But for a small car, this is quite a lot. Finding yourself in the cabin of almost all Japanese small cars, you are surprised at the spaciousness of the interior space, the Nissan March is no exception. There is enough space up to the front seats, and up to the ceiling - like in a regular car.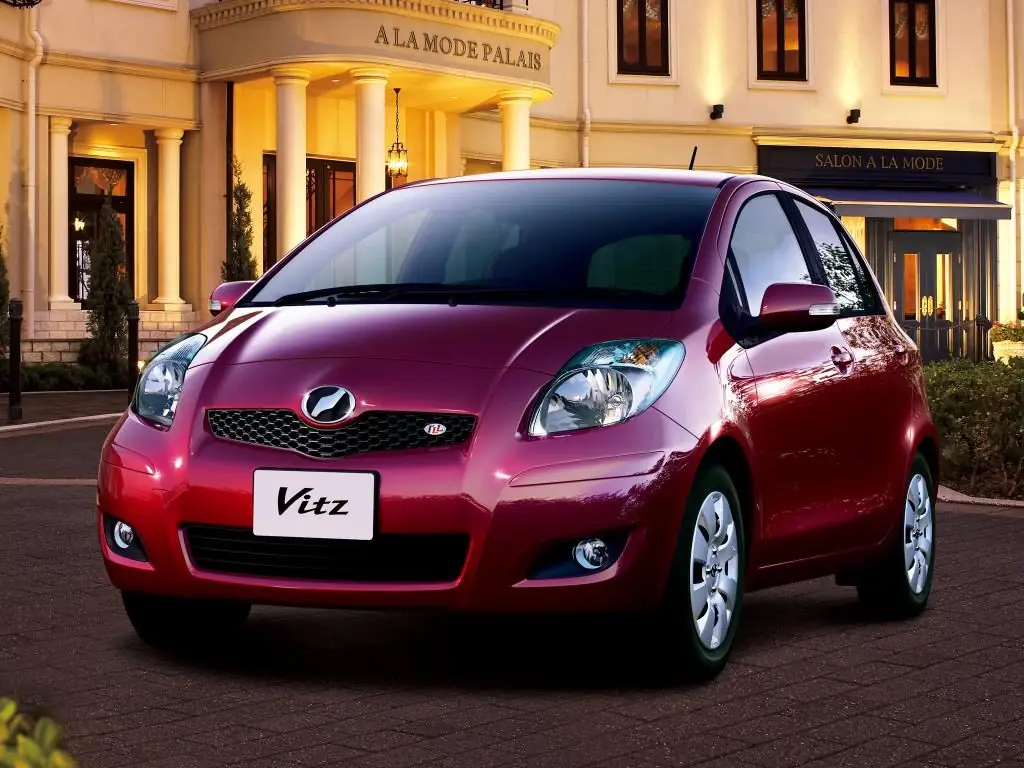 With the Toyota Vitz, things are completely different. This is a completely ordinary car, in which there are no sophisticated options. This is a budget small hatchback, but for some reason in our country these cute "pot-bellied" cars are so loved. And these cars are bought not only by women. The most popular generation in our country is the second, produced from 2005 to 2011. Most common versioncomes with a 1.3 liter engine at 87 hp. With. There were also versions with a diesel engine, and gasoline "liter" versions for 3 cylinders. In the interior, the most unusual detail is the central instrument panel with digital instruments. As for comfort, even the steering column has reach and height adjustments, which is very good for the budget segment. The versatility of this car is just off scale, only it has 3 glove compartments, 2 cup holders and one box under the A4 under the passenger seat. The trunk in this car is small, thus "Toyota" has won free space for the legs of the rear passengers.
Conclusion
To the question of which is better: "Nissan March" or "Toyota Vitz", you can answer like this. These machines are very similar in purpose. These are small, economical, versatile cars. Nissan has focused more on design and comfort, while Toyota has focused on technology and safety. And what choice to make is up to you. Someone will like Toyota more, someone will like Nissan, but in general they are almost the same cars.
Crossover Battle
One of the most popular classes in Russia is crossovers. The most popular Toyota and Nissan models in this class are Xtrail and Rav 4. Since these cars are sold in the Russian market, you can take the latest models of these cars for comparison.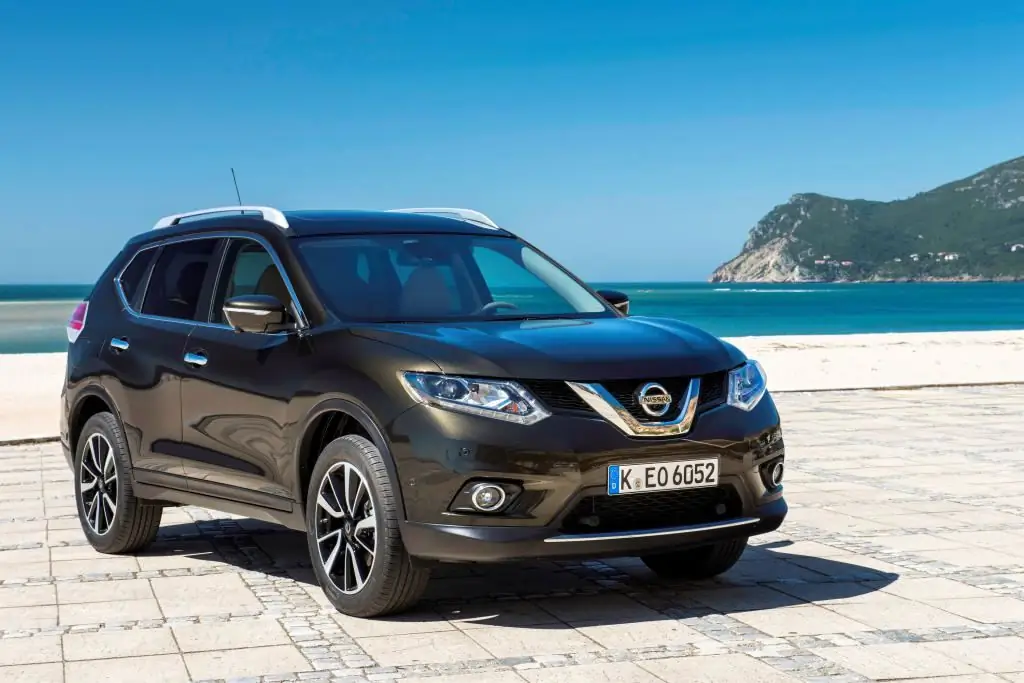 They don't really differ much from each other. Nissan Xtrail hasthree different engines: 1.6L diesel, 2.0L and 2.5L petrol. As a checkpoint, you can choose either an automatic or a mechanic, unfortunately, there is no traditional automatic on this car. Things are similar with Toyota - there are three different engines to choose from: 2.2 liters - diesel, 2.0 and 2.5 liters - gasoline. As a checkpoint, unlike the Xtrail, you can choose not only a variator and mechanics, but also a classic automatic. With regards to the design of Xtrail, we can say that the designers took a very bold step. They completely got rid of the chopped forms of the "Xtrail" of the second generation. The design has become more sporty and aggressive. The new "Rav 4" did not accept anything new in terms of technical stuffing, but it received a rather interesting restyling - aggressive forms of front optics. The rear of the car looks heavy and muscular.
Toyota's interior looks premium, it is made in chopped forms from very high quality materials. We can say that the interior of the new Toyota is made according to all the canons of modern "youth" fashion. The interior of the Nissan is more conservative than that of the Toyota, but it looks modern and stylish. The quality of materials is no worse than that of "Toyota".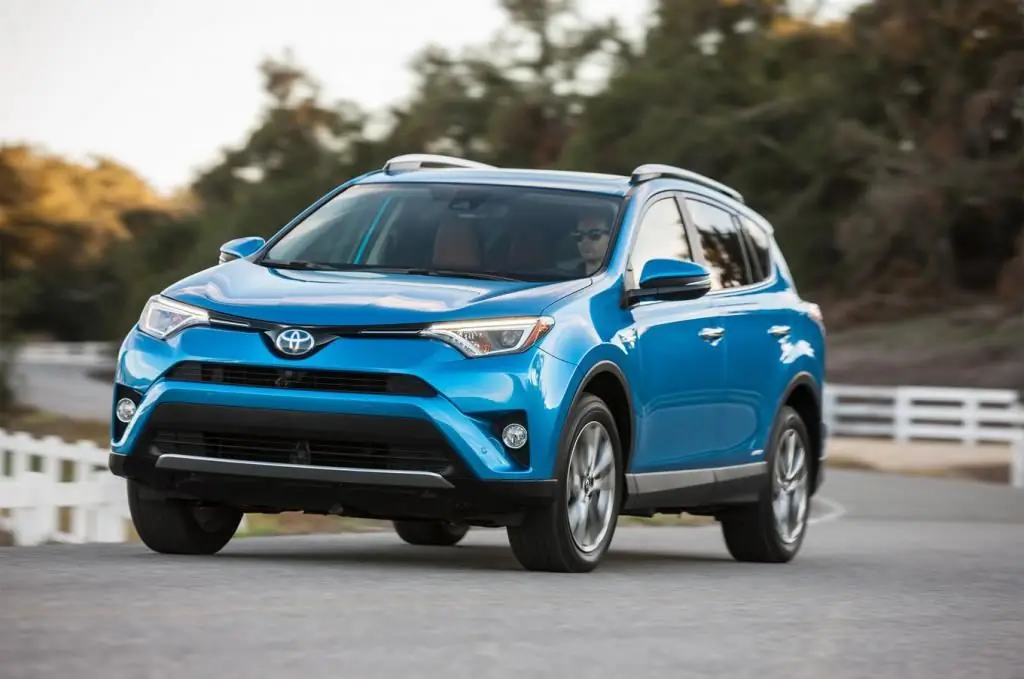 As far as off-road performance, Nissan does it a little better. Toyota's electronic imitations are a little slow-witted, they do not immediately understand the traffic situation, so sometimes it is difficult for the Rav 4even the lightest off-road. Nissan Xtrail handles off-road confidently, imitations work out their role, allowing you to get out of average off-road.
Conclusion: both crossovers are good, of course, they were created with the expectation of a youth audience, which is confirmed by aggressive bold forms, modern technologies and powerful engines. What to choose: "Nissan Xtrail" or "Toyota Rav 4" - you decide.
Subcompact crossovers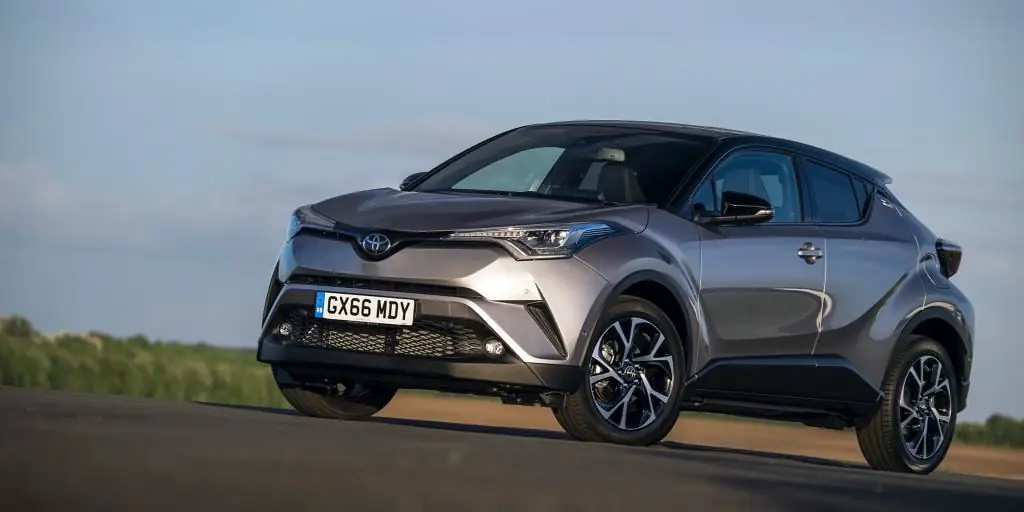 Recently, Toyota has released a new model of urban crossover. The Toyota C-HR is a direct competitor to the Nissan Beetle. Some say that the new Toyota is similar to the Nissan Beetle, but the appearance of this SUV turned out to be very recognizable. The car looks very downed and "muscular". The front part received a very bold and aggressive design, which is complemented by complex optics and a faceted front bumper. The emphasis in the rear is also made on pronounced optics. The Nissan Beetle looks just as good. The car looks very extravagant, but not everyone will like this design. Very daring forms of optics go well with the "chubby" forms of the car itself.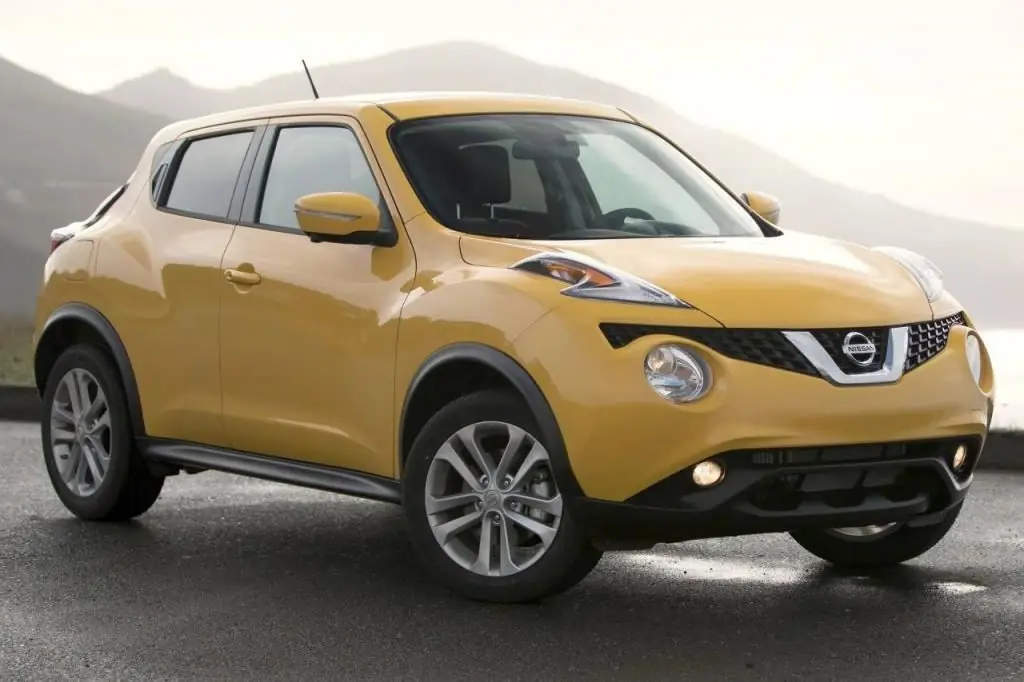 Toyota's interior looks futuristic, more suitable for a younger audience. The interior of the Nissan looks worse than the Toyota, it continues the rounded shape of the whole car, so it looks a little old-fashioned.The materials used in the interior of the Nissan are rough, and there are also many glossy and easily soiled details.
Conclusion: in fact, the situation does not change in any way - both cars are very good. Of course, in the class of subcompact crossovers, off-road is out of the question, but if you compare the facts, Toyota outperforms Nissan a little in terms of comfort, interior and exterior design.
Undecided Guy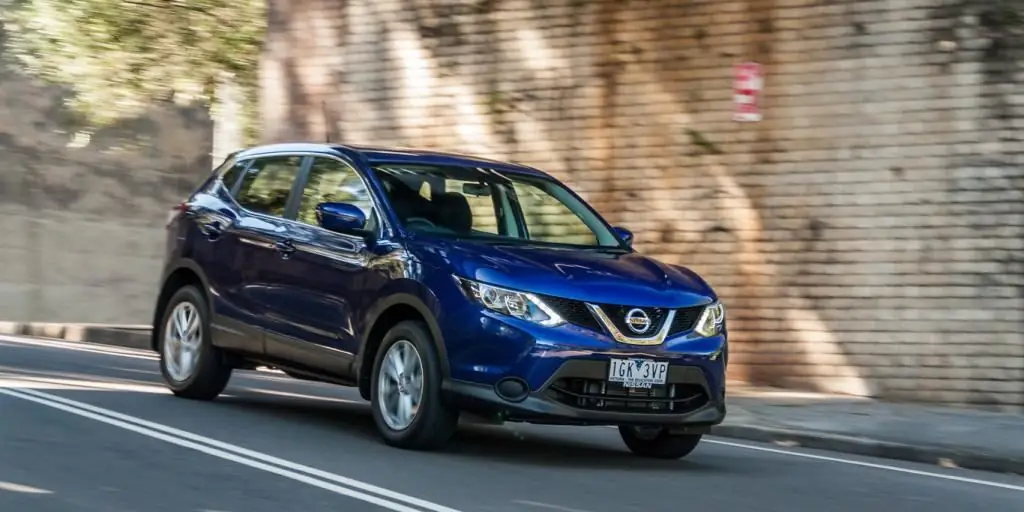 There is another representative of the brand "Nissan", which has no direct competitor. Nissan Qashqai belongs to the class of crossovers, but Toyota does not have such a crossover that could compete with it. Therefore, here you can ask: "Which is better: Nissan Qashqai or Toyota Camry?" The choice is obvious. Or maybe "Nissan Qashqai" or "Toyota Rav 4"? And again no. "Qashqai" has no competitor for comparison. Outwardly, it looks very premium, he adopted all the features from his older brother "Xtrail". The sloping roof and embossed side pleats give it a sporty feel.
There are 4 settings in the range of engines: 1.2 l and 1.6 l - gasoline, as well as diesel 1.5 and 1.6 liters. As a checkpoint, you can choose only a variator and mechanics. Basically, Nissan Qashqai has front-wheel drive (only one diesel 1, 6 has four-wheel drive).
Which is better: Nissan or Toyota
In conclusion, back towhat did you start with. The debate over which is better, Nissan or Toyota, will continue for a long time. These automakers will continue to produce roughly similar cars that have their pros and cons. And what to choose, "Toyota" or "Nissan", you decide. Consider the purchase, thoroughly study this issue. To understand whether this model is yours or not, you can only after a familiarization trip or inspection, so you will find your car.
Popular topic