Those who have been fond of cars and motorcycles for a long time must know that motorcycles come in different types. One of them is a chopper (photos are given in this article). What is this chopper and what does it represent? Know: it's a motorcycle, and also a bicycle. Ask: "How is it?". Read below.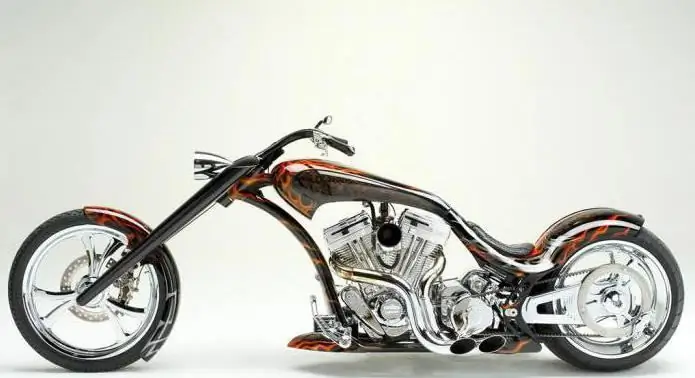 What is a chopper?
Chopper (meaning motorcycle) has an elongated frame and a front fork. Motorcycles with a regular frame and fork are called stock. Before choppers, there were serial motorcycles, which were later converted for racing (the so-called bobbers, from the English word bob - a short haircut). Compared to bobbers, this type of motorcycle does not have unnecessary parts - a front fender, a deep rear fender, sometimes even a front brake. Moreover, even the frame is heavily modified. They placed a high shocking steering wheel, a back (its roots still originate from bobbers), steps (they were brought forward) so that the motorcyclist could put his feet on it. Also, many neo-choppers have a wide rear wheel, a dry frame (which has no rear suspension), a teardrop-shaped gas tank, the so-called faceted coffin, and a huge amount of chrome parts.
Chopper - what is it? For the first time this motorcycleappeared in the United States of America, where enthusiasts began to engage in similar vehicles. Russian amateurs make choppers from motorcycles of other models, such as Ural or Dnepr. In our country, an industrially manufactured chopper "Ural-Volk" was also created. The most famous motorcycle creators of this vidai are Russell Mitchell, Scott Gillen and others.
Chopper: the history of occurrence
Not very knowledgeable people nowadays call all motorcycles that are different from the classics, but this is not true. Chopper is an absolutely unique motorcycle. Yes, let it be modified, but this is not a sportbike or a crossover. After World War II, American soldiers returning home began to miss speed. They wanted something new, so they invented the chopper after a lot of work. They started by tuning other bikes, and then they came up with the idea that you can create an absolutely unique model by lightening others. This motorcycle owes its appearance to reckless young people living in the United States. Nowadays, by removing all unnecessary parts from a motorcycle, making a chopper out of it, you can lighten its weight by about forty kilograms. This is very convenient as the new transport will be very easy to use.
In the 1960s, after work on lightness and speed was carried out, show off and non-conformism began among motorcycle owners. Everyone sought to express and emphasize the uniqueness of their iron horse in front of others. After a long work on the appearance, speed and othercomponents of the motorcycle, as mentioned above, it is time for bright, unusual, stylish changes. First they changed the frame, and then everything else.
Mini chopper - what is it and how is it different from the usual one?
As many have guessed, it differs from an ordinary chopper in the first place in size. You can see the mini chopper in the photo below.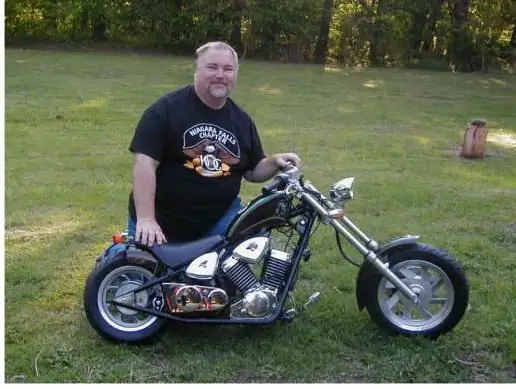 He has a certain privilege over an ordinary motorcycle: if the volume of the engine is less than 50 cubic centimeters, then a license is not needed, but if this volume is more than 50, then to drive such a motorcycle you need to get a category A license For an ordinary chopper, this indicator is at least 400 cubes, therefore, rights are always required for it. Also a necessary step for owners of a rebuilt motorcycle is the passage of traffic police standards. It is necessary to register, having previously passed the assessment of the vehicle and its recognition as fit for driving. After all these procedures, you need to get a diagnostic card and an OSAGO policy. That's it, the procedures are completed.
Chopper: views, photos
The chopper bike is a large bike that looks like its so-called big brothers. This is an expensive pleasure, but their owners literally immediately fall in love with this model and recommend it to everyone. In an area where, to put it mildly, rough roads, this transport is simply irreplaceable, it passes through any holes, after which it is not necessary to repair punctured and flat tires, as on other bicycles, as the owners say. It is also not recommended to ride it.without protection, especially for the first time, since an inexperienced rider is likely to fall. Nowadays, these motorcycles are very popular and young people, in particular, love bike choppers. Ask: "Chopper - what is it?". It is convenient, easy and practical, the only negative is the price.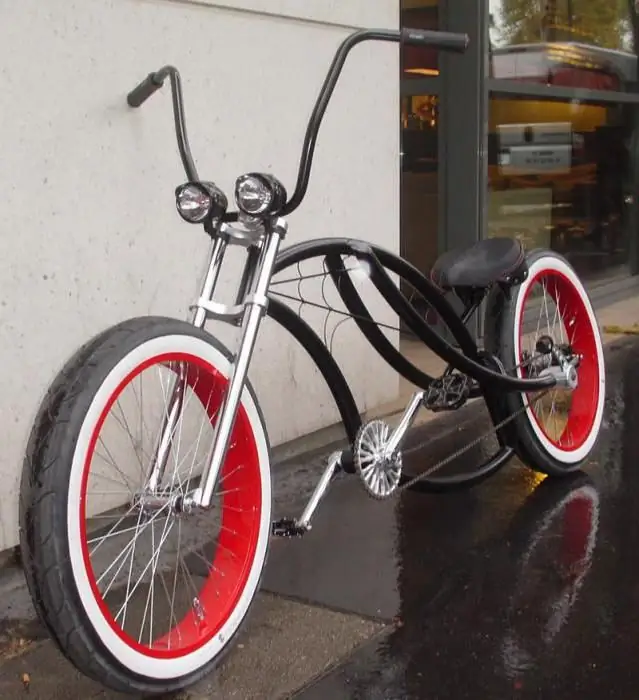 Moto chopper - is it a practical transport?
Motorcycle beginners often wonder if a chopper is worth buying. What is unusual and attractive in this model? How good is she? Is it practical enough? We will guide you on how to choose the right motorcycle.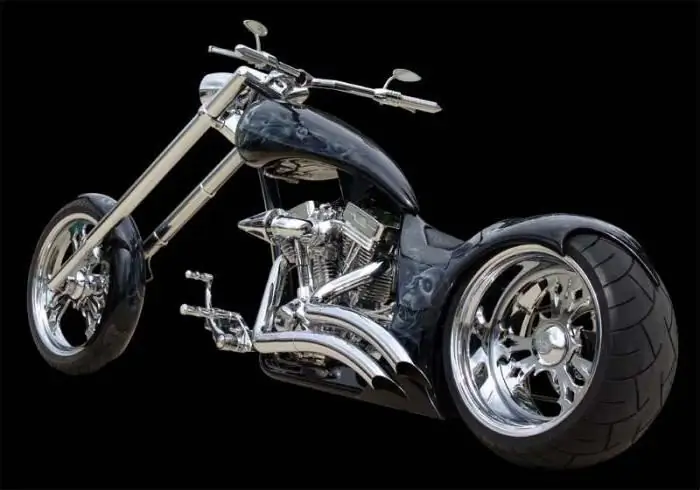 An ordinary motorcycle chopper has a lot of chrome parts, a stepped saddle, wardrobe trunks located on the sides of the motorcycle, soft suspension, a gas tank that looks like a drop, steps in front of the machine, a rather narrow and large diameter front wheel, a wide rear wheel (diameter is smaller than the front). Such a motorcycle will appeal to a person who likes to travel with complete comfort outside the city. For beginners, a chopper model from a company such as Yamaha is quite suitable.
Answer to the question: "Chopper: what is and what is it?" already received. Before buying a new vehicle, there are some mandatory aspects to check. First of all, this is how good the gearbox is, then check what condition the oil is in. Then make sure that there is no corrosion on the fork and gas tank, the chain and bearings are not worn. It is also advisable to test drive:ride the chopper at speeds up to 100 km / h, the engine should not stop or make strange sounds. If you have taken all this into account and there is nothing more to complain about, then you can safely make a purchase.
Conclusion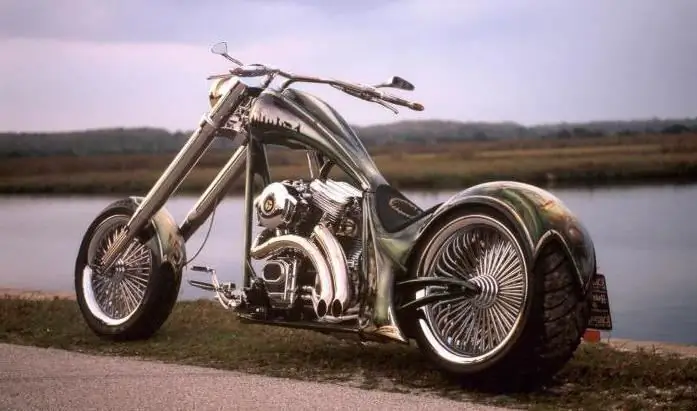 Chopper - what is it? You have probably asked yourself this question more than once. Considering all of the above, we can conclude that his choice is not an easy one, you need to thoroughly approach him, and it doesn't matter whether you are a beginner, an amateur or a professional. But still, we must admit that the chopper is an excellent transport. It is practical and easy to use, has only good reviews from those who have already purchased it, and people still continue to buy or make this type of transport. So feel free to use!
Recommended: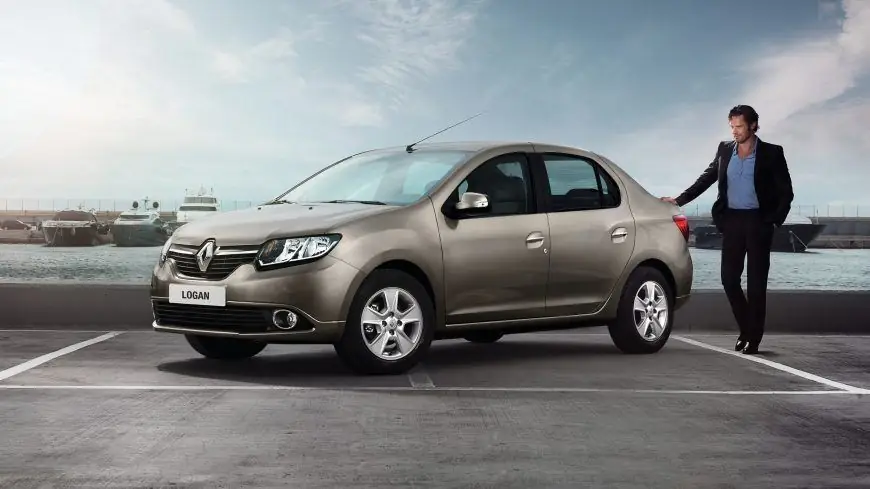 Many motorists are often dissatisfied with Renault's excessive savings. Some of the drivers have already initially determined what they will replace and improve after purchasing a car, while others have no idea where to start. In our article we want to present the most relevant ways to refine Renault Logan with our own hands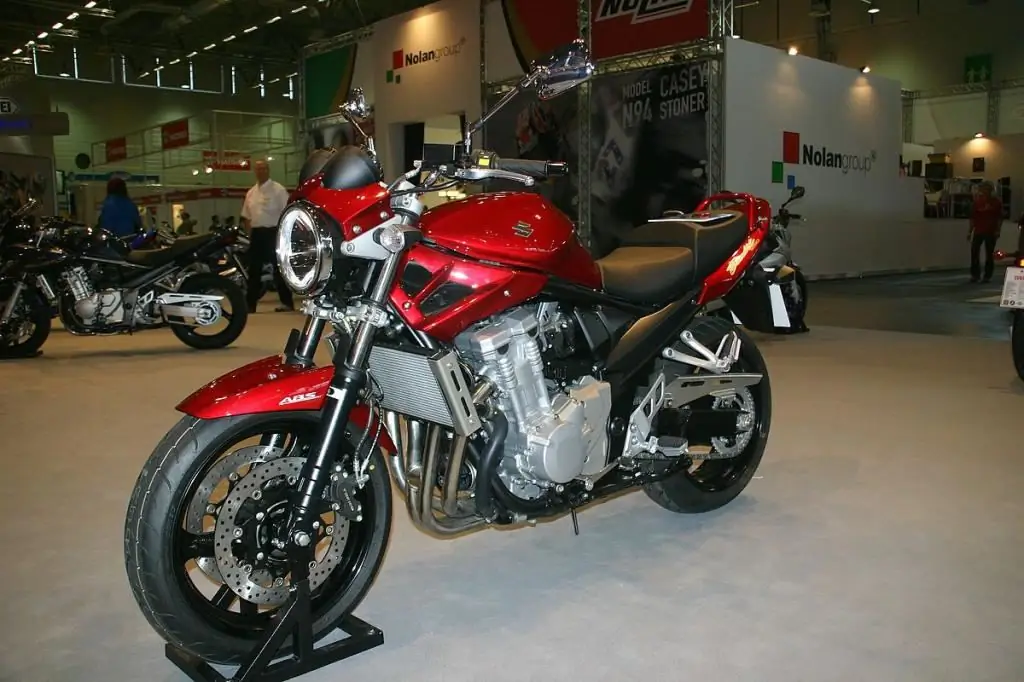 Bikers are fans of motorcycles, which are part of their lives. They even create their own clubs where they meet like-minded people. Motorcycle connoisseurs carefully choose vehicles, placing special emphasis not only on its technical characteristics, engine power, but also on design and style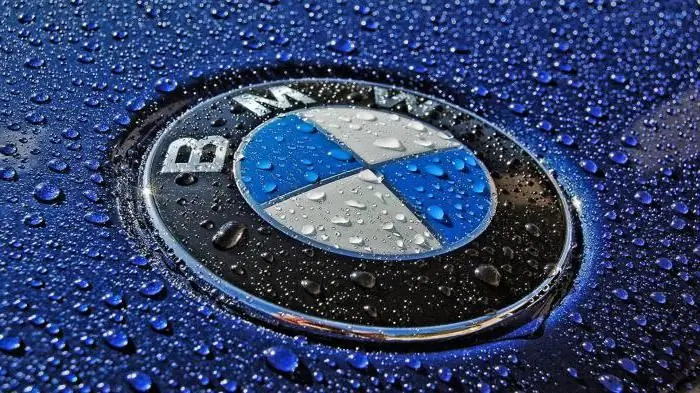 Modern car brands are presented in a wide variety. All the difference between them is easily noticeable thanks to the individual versions of the emblems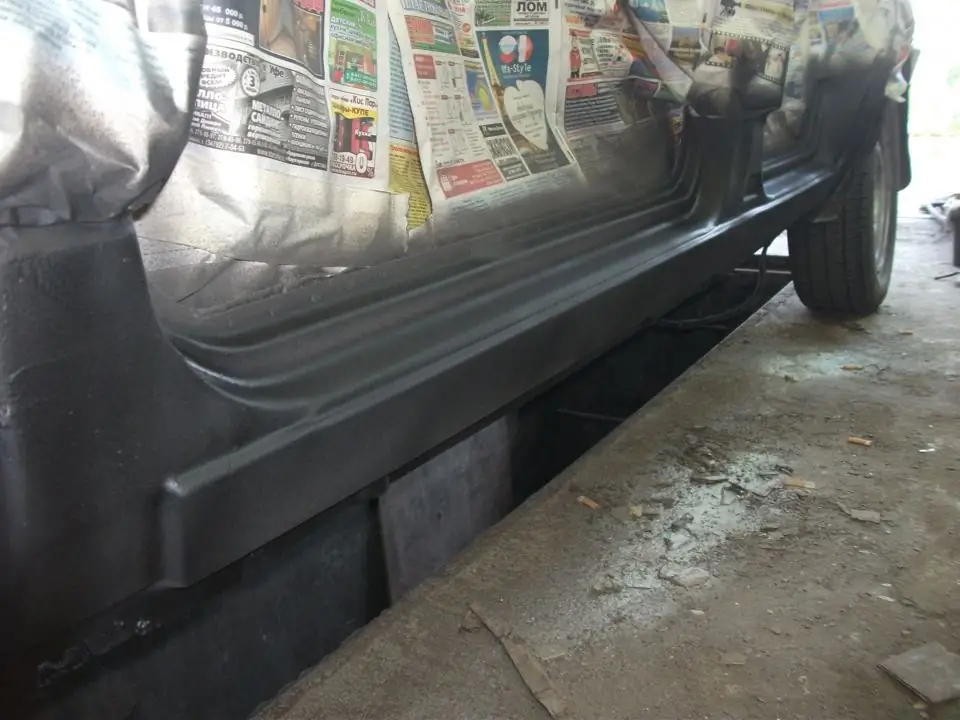 Do-it-yourself Niva restoration process in the garage. What you need to know about the restoration of the old car "Niva" model VAZ-21213. How to restore the VAZ-21213 Niva. Car body painting "Niva". Rust removal work on a Niva car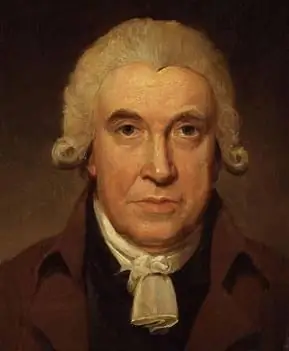 Determining how much horsepower an engine can produce, it is run with the highest octane gasoline available on the market. In some countries, even 100 grade aviation fuel is sold at gas stations, and automakers are using it with might and main