You can't imagine a modern car without engine oil. A quality product provides proper lubrication of engine parts and prevents premature wear, has good viscosity and does not freeze at low temperatures. ZIC 10W 40 oil is one of the best on the market today. It combines excellent quality and reasonable price.
Oil Description
ZIC 10W 40 oil was created by the leading Korean holding SK Energy, which is one of the 500 largest companies in the world.
Engine lubricant has the highest performance. It can be used for engines running on both gasoline and diesel. The base oil in the company's products is YUBASE VHVI, which indicates a high degree of viscosity.
All oils from ZIC meet international quality standards. Suitable for Japanese, Korean and American cars. Products are supplied to Hyundai and Kia manufacturing plants, where oil is used as a factory filling forcars that run on gasoline.
Product feature
ZIC 10W 40 semi-synthetic oil protects the car engine in all conditions, including at high speeds and high loads. It extends the life of the motor. The product fully complies with API SM/ILSAC GF-4 regulations and has an anti-friction modifier that significantly reduces friction in the engine, which affects fuel consumption and reduces it.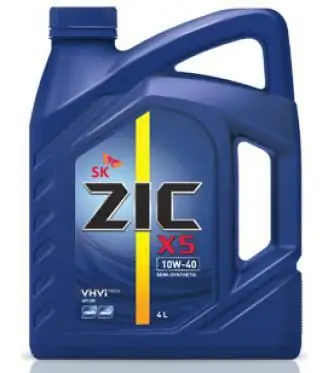 The oil is characterized by excellent detergent qualities, removes sludge and prevents the formation of deposits on the engine walls. It is low in sulfur and phosphorus, which increases the drain interval and meets all environmental requirements.
The product also has API conformity classification: SM/CF, has a density at +15°C of 0.855g/cm3. The kinetic viscosity of the oil at a temperature regime of +40 °С is 96.7 mm2/s, and at 100 °С it is 14.56 mm2 /With. The viscosity index is 156 and the flash point is 230°C. At -35, 0 °С the product loses its fluidity. The base number of motor lubricant is 7.81 mg KOH/g.
Marking 10W means that the oil retains its viscosity and technical characteristics at temperatures down to -25 °C. The number 40 indicates the maximum high-temperature summer regime. In this case, the grease can be used without loss of its performance at temperatures up to +40 °C.
ZIC range of oils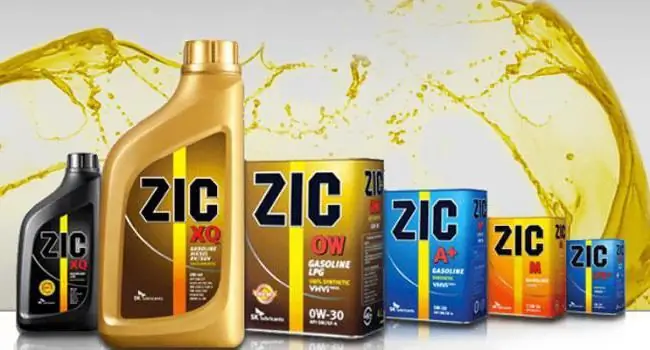 Products formotors from ZIC is divided into:
fully synthetic oils;
synthetic lubricants;
semi-synthetic products.
In the 10W 40 line there are only synthetic (for example, ZIC X7 10W 40 oil) and semi-synthetic motor lubricants. When purchasing a product for a car, you need to pay attention to which engine oil the car manufacturer advises to use.
More ZIC oils are available:
For gasoline engines. These are synthetic products labeled XQ and XQLS, semi-synthetic oils 0W and A +. There is also a mineral motor oil marked Hiflo.
Diesel engines. Synthetics are marked XQ 5000, semi-synthetics are marked 5000 and RV. Mineral grease is designated SD 5000.
Two-stroke engines. These are smokeless products marked 2T and 4T. Contains active additives.
The company also produces gear oils (Dexron, G 5, G-EP and G-F-TOP) and flushing products for engines and transmissions (Flush). The range includes special brake and coolant fluids, as well as multi-purpose grease.
Motor lubricant ZIK 10W 40 A+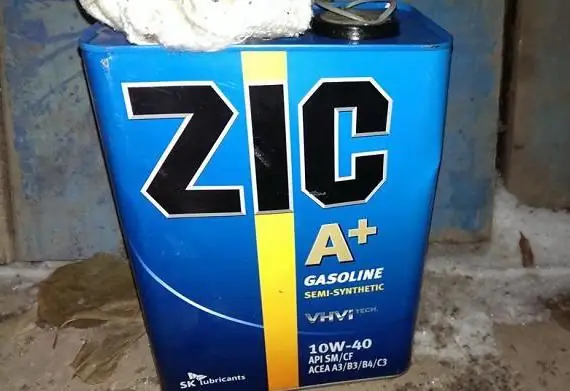 Semi-synthetic grade A+ is of high quality and good performance. It can be used for both diesel and petrol vehicles. This grease is also used for turbocharged engines.
Lubricant, unlike other similar products, has a specialproportionate package of additives. The product "ZIK 10W 40 A+" has a high degree of viscosity and is based on YUBASE VHVI, which is the leader among VHVI oils.
The product prevents the formation of various deposits in the engine, has high cleaning power. The oil has shown excellent results in working with loads such as a "ragged" cycle, rally on the track, as well as numerous city traffic jams.
Climate and temperature fluctuations do not affect lubricant performance. It protects the engine one hundred percent and prolongs its life. Contains an anti-friction modifier, which indicates the product meets API SM / ILSAC GF-4, helps save gasoline and diesel consumption, contains a small amount of phosphorus and sulfur, which increases resource stability and extends the replacement interval.
The quality characteristics of the product are confirmed by such concerns as Hyundai and Kia, which have been using ZIC 10w40 A+ since the birth of each car.
10W 40 5000 from ZIC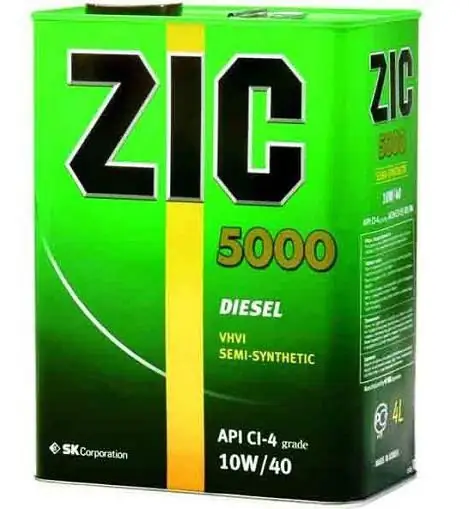 ZIC 5000 10W 40 oil is a semi-synthetic lubricant for diesel engines. Can be used for turbocharged engines.
This product has many undeniable advantages. Its characteristics work in full force in any weather and temperature. The oil is characterized by a low volatility parameter and is economically consumed. In the winter season, it makes it easier to start the engine. The product increases the life of the motor and protects against the negative effects of those elements thatare included with the engine.
The grease has a high thermal-oxidative stability parameter. Contains innovative additives. The product prevents the formation of soot, sludge inside the engine. Oil can reduce harmful emissions into the atmosphere and contribute to lower fuel consumption.
ZIC 10W40 RV Machine Lubricant
This semi-synthetic oil is used only for diesel engines. Moreover, it is recommended not for ordinary diesel cars, but for more presentable commercial vehicles. It is often used for jeeps, crossovers and other vehicles that are designed for outdoor activities. Oil can be poured into turbocharged engines.
The product contains special balanced additive packages that significantly increase its quality. It reliably protects the engine from various formations on its walls due to its high resistance to thermal oxidation. The product reduces friction between motor elements and extends its service life. It covers all parts inside the engine with a protective film immediately after starting the car. Engine oil ZIC 10W 40 (semi-synthetic) retains its protective coating on all elements of the engine even during traffic and extreme high loads.
Semi-synthetic ZIC 10W 40 5000 Power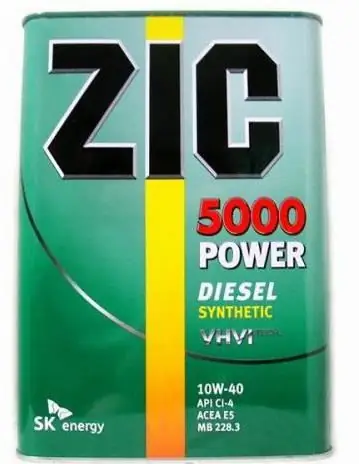 ZIC 10W 40 oil (semi-synthetic) is a novelty among the rest. The manufacturer advises using 5000 Power specifically for cars that are made with all the innovative technologies. Engine lubricant can be used for diesel engines, as well as turbocharged engines.
The base of the product is YUBASE VHVI with the addition of special additives that make the oil unique and increase its performance. Engine oil provides complete protection against soot deposits, sludge and decay products. It does not lose its properties under increased loads and high speeds, constantly lubricating all parts of the motor. Grease can be applied under any climatic conditions. It is able to provide a quick start of the engine in cold and severe frosts, has high thermal and oxidative stability.
ZIC 10W 40 Diesel oil (semi-synthetic)
This product can act as an alternative to ZIC X7 Diesel 10W-40 synthetic oil. It is suitable for those motorists who want to transfer their car from a synthetic product to a semi-synthetic one.
Grease designed for modern diesel engines. It helps the engine withstand heavy loads, has a high viscosity index, which contributes to low volatility and economical consumption. The composition reduces fuel consumption for waste, helps keep the engine clean, reduces emissions harmful to the environment, creates a dense film on the surface of the motor that envelops all its parts and prevents premature engine wear.
Motor Lubricant 10W 40 Hiflo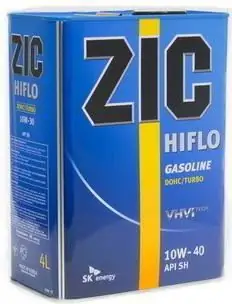 10W 40 Hiflo oil is a mineral oil and is designed for petrol, diesel andinjection engines and turbocharged engines. It is made on the basis of the first-class product YUBASE VHVI. In the manufacture of lubricants, a special technology of catalytic hydrocracking was used. Product meets all API SL/ILSAC GF-3 standards.
The oil is characterized by high anti-friction qualities, which positively affects fuel consumption. Increases engine power. These properties of the product help vehicles to easily pass through hard-to-reach places and off-road.
Lubrication negates the harmful effects of active acids, which prevents deposits from forming on the internal surfaces of the motor. The oil also has high cleaning power.
The product has earned many accolades from both motorists and professionals.
Synthetic oils ZIC 10W 40
Synthetic oils ZIC 10W 40 received a good rating from motorists. The manufacturer presents two types of oils with this marking:
ZIC X7 LS 10W 40 oil. It has a very high viscosity and is based on YUBASE VHVI. Contains a package of balanced additives of the highest quality. Conforms to world standards. Suitable for American, Japanese and Korean cars that need API class oils of the highest category. Protects the engine even under high load conditions. Prevents deposits and has excellent cleaning power.
Oil ZIC X7 10W 40 Diesel. The product is recommended for vehicles with diesel engines and intended foractive rest. As a rule, these are SUVs, light trucks, minibuses, vans. Has a very high viscosity. Grease adapted to Russian standards. Reduces friction of engine parts even under heavy loads. Extends engine life. It has dispersing and excellent detergent properties. It is characterized by high thermal and oxidative stability.
These oils have the highest consumer ratings. They have excellent performance. On the market, they are much cheaper than similar products.
Cost of semi-synthetic oils
ZIC 10W 40 polysynthetic oil is cheaper than its counterparts. Four liters of this product will cost motorists 1000 rubles. A liter of motor lubricant (for example, such as ZIC 10W 40 SM oil) costs about 300 rubles. The price of twenty liters of oil fluctuates around 4600-5000 rubles. The cost of the product may vary slightly depending on the selling margin.
Reviews from motorists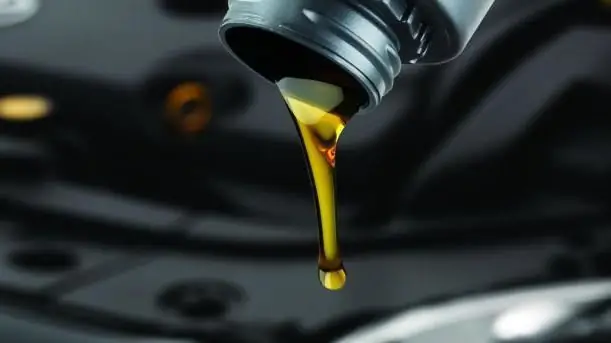 For the most part, ZIC 10W 40 oil (semi-synthetic) reviews are positive. People note a convenient plastic canister. They say that the product reliably protects the motor under any conditions, prevents the occurrence of various formations on the inner walls of the engine. Motorists claim that when using this oil, fuel consumption is reduced, and engine life is increased. These people note the good cleaning properties of the lubricant and the increase in motor power when usingthis oil. Users claim that it does not freeze at low temperatures and helps in cold weather to start the engine engine oil ZIC 10W 40.
Negative reviews draw attention to a large number of fakes and advise you to be extremely careful when purchasing products from the 10W 40 line. Many are not satisfied with the price of engine lubricant. They note that good quality semi-synthetics can be bought for less money.
As a rule, the quality of the original oil and its performance do not cause any complaints from amateur motorists or professionals. Many have been using this product for several years and are not going to change it to another brand of lubricant. These people point out that oil of this quality simply cannot be cheaper.
Popular topic