Italy is famous not only for its haute cuisine, but also for powerful sports cars such as Ferrari, Maserati and Afla Romeo. But few people know that all these companies belong to the Fiat concern. In the 80s, this company produced the first compact mini-car "Fiat Uno" in its history. The car turned out so successful that it earned the Car of the Year award. Serial production of these cars lasted as long as 12 years. During this time, about 8 million copies were released. What is Fiat Uno? Owner reviews, specifications and more will be presented later in the article.
Design
The subcompact "Uno" was the first car that no longer used chrome elements inherent in cars of those years. The design was developed by Giogento Giugiaro, who foresaw the automotive fashion for several years to come.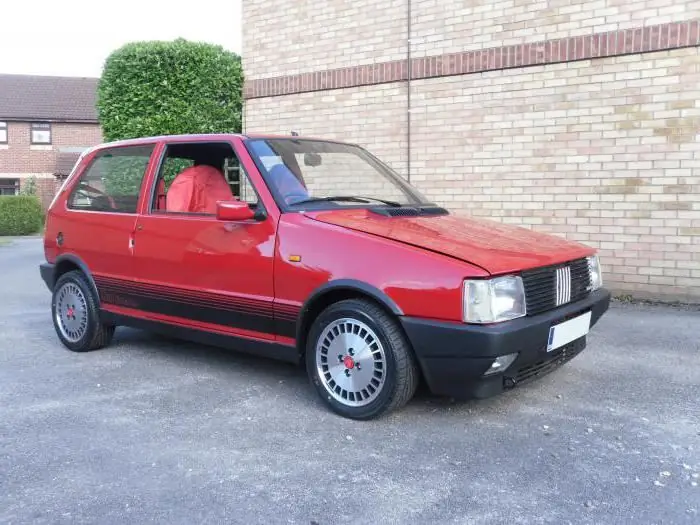 In 2017, of course, this design is noticeably outdated. Butthe success lies in the fact that the 1983 car looks like it was from the 90s. Even now, the Fiat Uno does not look like some kind of dinosaur that has risen from the past. Due to the low cost, this machine is in great demand among young people. "Fiat Uno" has a huge potential for tuning. With minimal changes (body shaving and beautiful alloy wheels), you can get an unrealistically beautiful car.
Dimensions, clearance
The machine has very compact dimensions. This is a big plus if you use a car in a large city, the owners note. The Fiat Uno is 3.69 meters long, 1.55 meters wide and 1.45 meters high.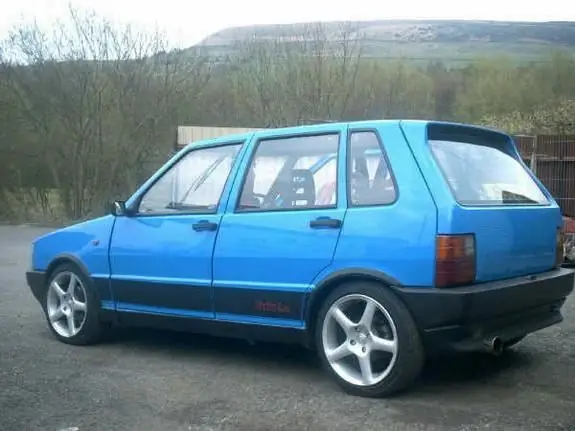 The wheelbase is 2.36 meters long, which allows you to overcome large bumps and climbs even with 15 cm of ground clearance. The machine also has a small turning radius (4.7 meters).
Specifications
The first modifications of the car were equipped with a 900 cc gasoline engine with 45 horsepower. But even with him, the car confidently accelerated to 140 kilometers per hour. Two years later, a new Fire engine appeared in the lineup. With a volume of 999 cubic centimeters, it developed a power of 55 horsepower. The unit had an 8-valve petrol injection and was manufactured using automated technology. Most of the 1-liter Fiats were made for export. In particular, some specimens are found in Brazil to this day.
Also, a 1.1-liter gasoline engine was installed on the car. Its maximum power was57 "horses". There were also larger units. There were versions with a one and a half liter engine with a capacity of 76 horsepower.
Diesel Fiats
Solid fuel power plants were also present in the lineup. The base engine was a 58 horsepower atmospheric engine with a displacement of 1.7 liters. In addition, Fiat was equipped with a 1.9-liter engine. Due to the lack of a turbine, this motor developed a power of only 60 horsepower (now more than 150 hp are being removed from this volume). A little later, the line was replenished with turbodiesel engines.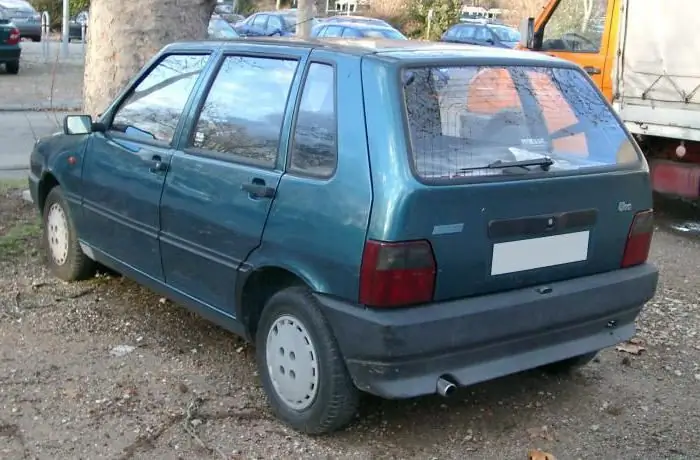 It was an 8-valve agergat R4. With a working volume of 1.4 liters, it developed a power of 71 hp. The use of the turbine gave a significant increase in power and dynamics. Acceleration to hundreds took 12.4 seconds. And the maximum speed was 165 kilometers per hour. These were excellent figures for those years.
Charged Uno
As you know, in the line of compact cars there is always a charged version with some kind of turbocharged engine. Fiat is no exception. In 1985, the Uno Turbo modification came out with a 1.4-liter engine. Its total power was 100 horsepower. Due to the low curb weight (about 800 kilograms), it was a real "gun-race", which could give odds to full-size sedans from BMW and Mercedes. Acceleration to hundreds took only 8.3 seconds. And the maximum power was about 200 kilometers per hour. As for fuel consumption, it was in the range of 5.6 - 10 liters per hundred, dependingoperating conditions.
Regardless of the type of engines, Fiat was equipped with a 5-speed manual gearbox.
What do the Fiat Uno reviews say?
This is quite a rare model in Russia. Despite the high popularity in Europe, this car did not become a bestseller in the domestic market. In terms of reviews, owners are often faced with worn out suspension springs. For so many years, silent blocks of levers and ball joints fail. Although the chassis design itself is very simple: in front - spring struts, in the back - a beam. In terms of ergonomics, the car is much more comfortable than the G8 or Tavria.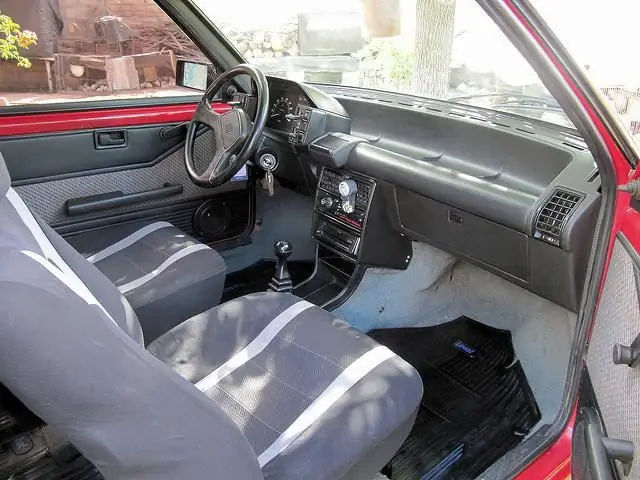 The only problem is finding spare parts. Fiat Uno ceased to exist in 1995, and it is not possible to find a new part. With great difficulty, it is possible to find spare parts from disassembly. But they are also sometimes in a "death" state.
Conclusion
So, we found out what reviews Fiat Uno has, examined the technical specifications. The car has good potential for external tuning, but in terms of finding spare parts, it can cause significant trouble for the owner. This must be understood, because the age of the Italian car is already more than 30 years old.
Recommended: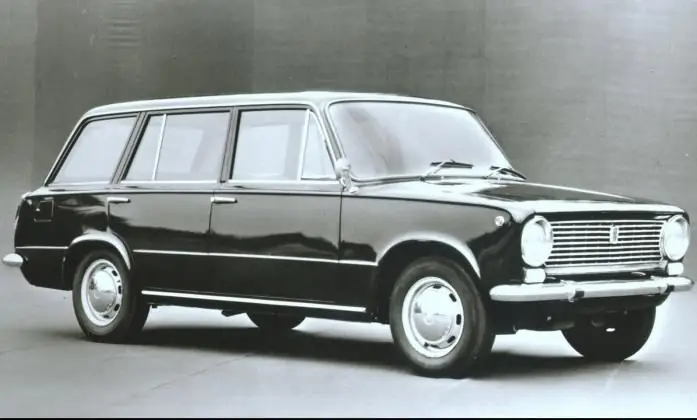 The iconic car Fiat 124: from 1966 to the present day. First generation Fiat 124, complete model line, creation history. Domestic analogues of Fiat. Model revival: Fiat 124 Spider and Fiat 124 Spider Abarth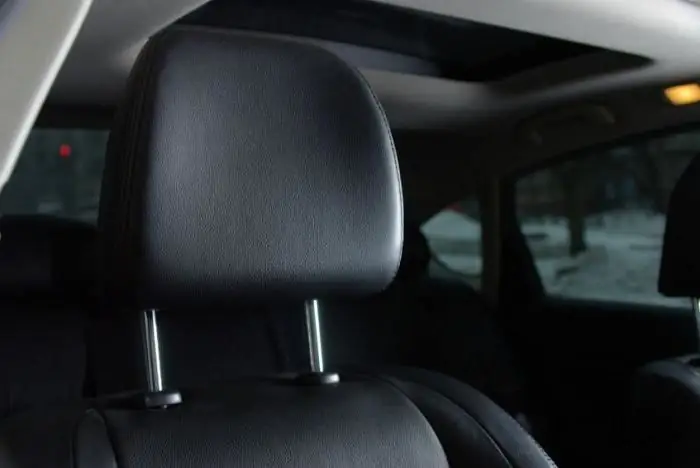 The headrest in the car is a means of protecting the driver. It has a lot of useful features built into it. These devices are either active or passive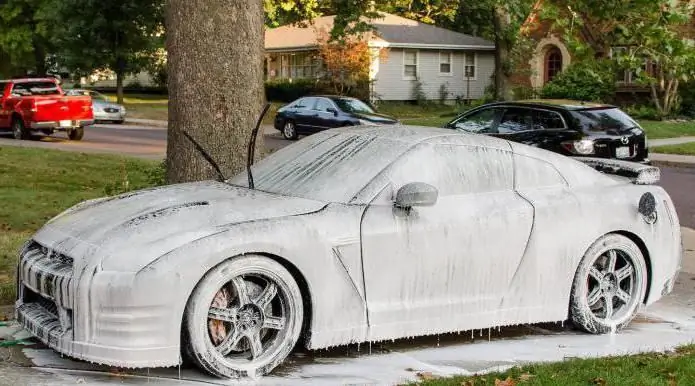 It has long been known that it is impossible to clean a car from heavy dirt with plain water. No matter how hard you try, you still can't achieve the desired purity. In order to remove dirt from hard-to-reach places, special chemical compounds are used to reduce surface activity. However, they also cannot reach very small cracks and corners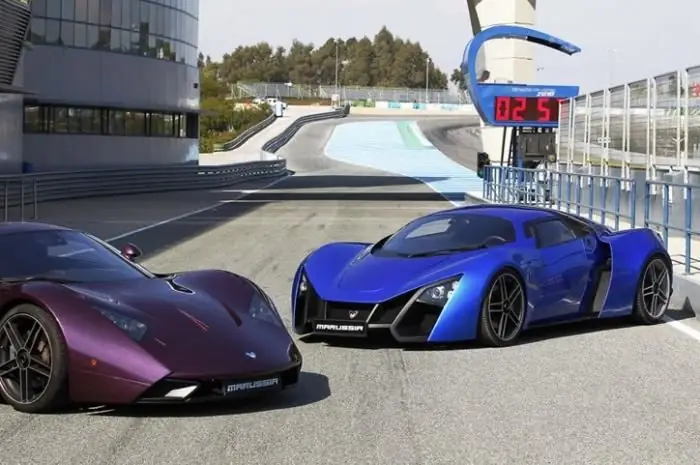 The Marusya sports car dates back to 2007. It was then that VAZ was offered the idea of creating the first racing car in Russia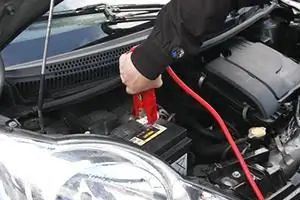 Probably every driver has faced such a problem as a dead battery. This is especially true in winter cold. In this case, the problem is most often solved by "lighting up" from another car