A car is a modern vehicle that needs to be monitored every day. A Mercedes car is no exception. Such a machine should always be in order. Changing the oil in a Mercedes is an important procedure for a vehicle. In this article, we will talk about how important it is to carry out this procedure, what types and types of oil are.
The main task of engine oil
Lubricant protects Mercedes parts from dry friction by forming an oil film on them. The resulting film protects against rust and minimizes the ingress of chemical components on parts.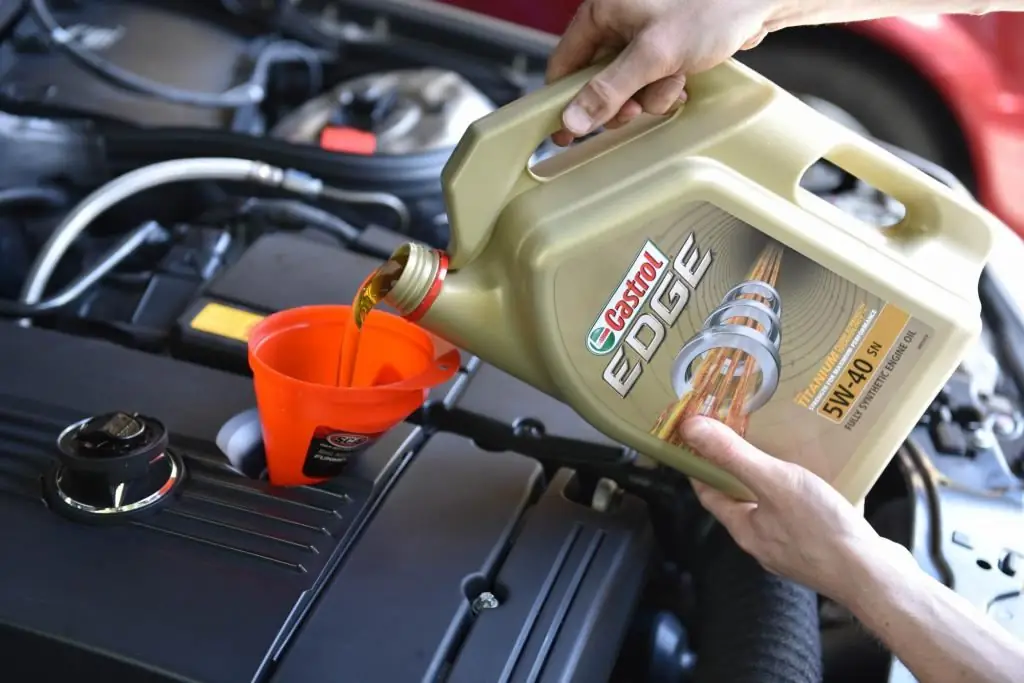 The main task of the oil:
Slowing down the wear process of parts.
Energy saving and friction reduction.
Corrosion protection.
Removal of soot and deposits, as well as neutralization of active chemical compounds.
Engine oilreduces all negative risks that may affect the car engine. Therefore, it is necessary for specialists to change the oil in a Mercedes.
Why change the oil in a Mercedes?
The engine of a Mercedes car always runs at 100% during operation. The oil in the engine constantly heats up, then cools down, and so every day for a long period of operation.
Dirty accumulates in the engine, so it needs to be cleaned and lubricated. In a Mercedes, the oil must be changed every 15,000 kilometers.
Oil change process
This process is as follows:
A container with a volume of at least 6 liters is installed under the drain hole.
You need to unscrew the drain hole and wait for the old oil to flow out.
Unscrew the oil filter.
If necessary, flush the engine.
Install a new filter.
Tighten drain hole.
Fill in oil, controlling the level in the crankcase.
It is advisable to install new air filters in the fuel system and cabin when changing the oil. If you do not want to deal with this procedure, drive the Mercedes to a car service.
What types and types of engine oil are there?
The performance of the Mercedes engine depends entirely on high-quality oil. Oil base happens:
semi-synthetic;
mineral;
synthetic.
Mineralmade from oil, they are natural. Such a lubricant is affordable and easy to manufacture. Its disadvantage is excessive viscosity at low temperatures. And this means that such oil oxidizes faster and ages.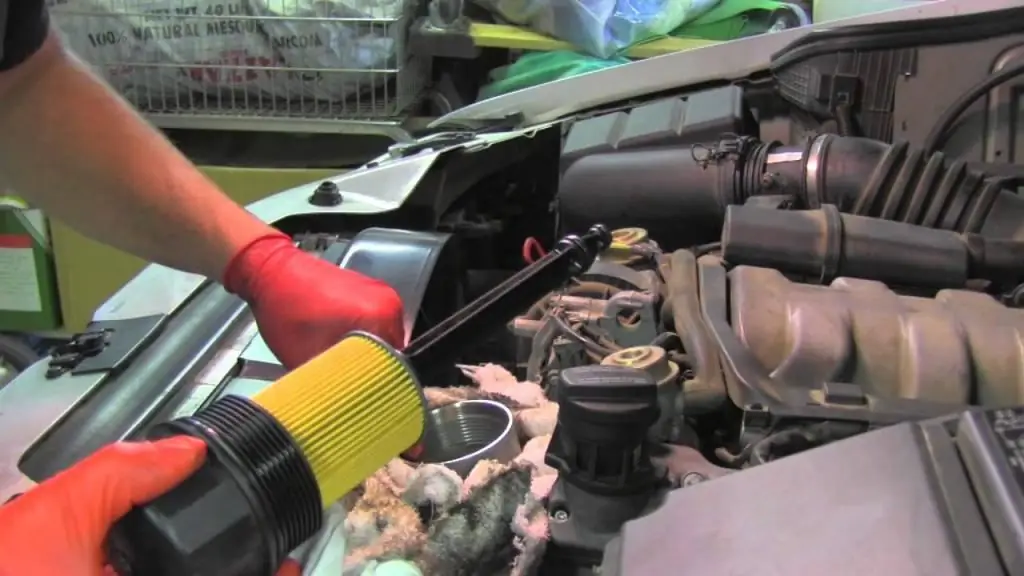 Synthetic product is not viscous at low temperature. The oil is fluid and forms a good film. The Mercedes engine will be protected in all conditions.
Semi-synthetic oils are mixed bases. About 40% synthetic is mixed with a mineral base.
Recommended: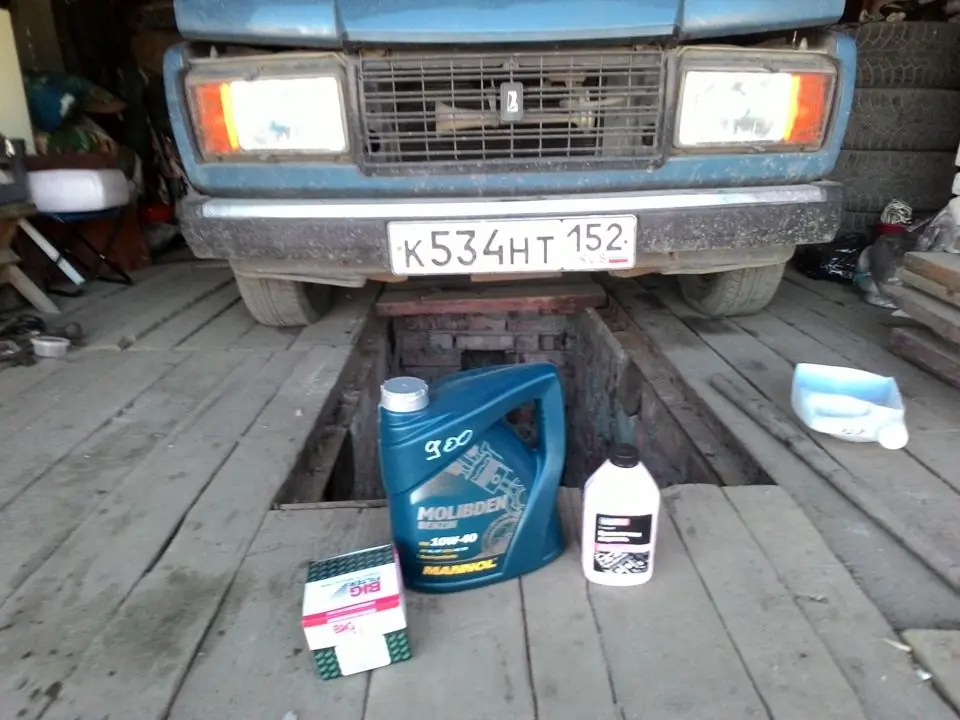 The article contains detailed instructions for changing the oil in VAZ 2107 engines. In the text you can find information about when a change is required, what kind of oil happens, the tools necessary for the "procedure" and a complete description of the process of changing the oil in a car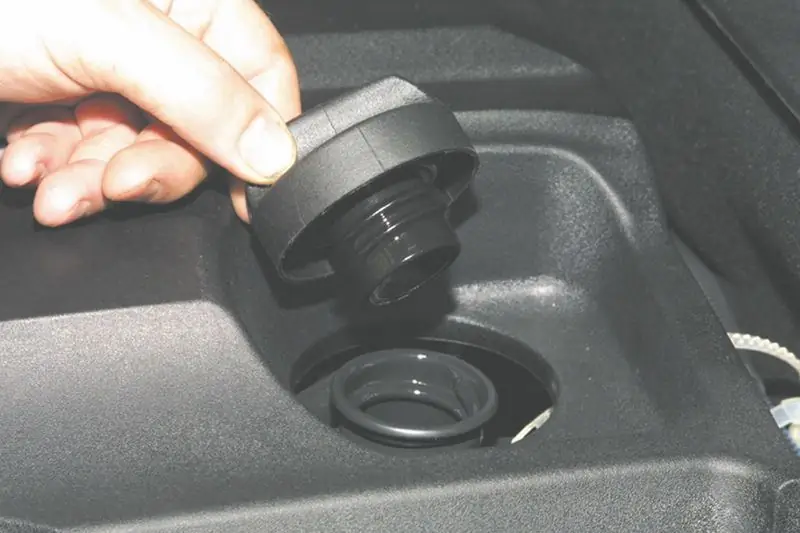 The car's powertrain needs regular maintenance. The engine is the heart of any car, and its service life depends on how carefully the driver treats it. In this article we will talk about how to change the oil in a Chevrolet Niva engine. Despite the fact that every motorist can do this, there are some nuances that you must first familiarize yourself with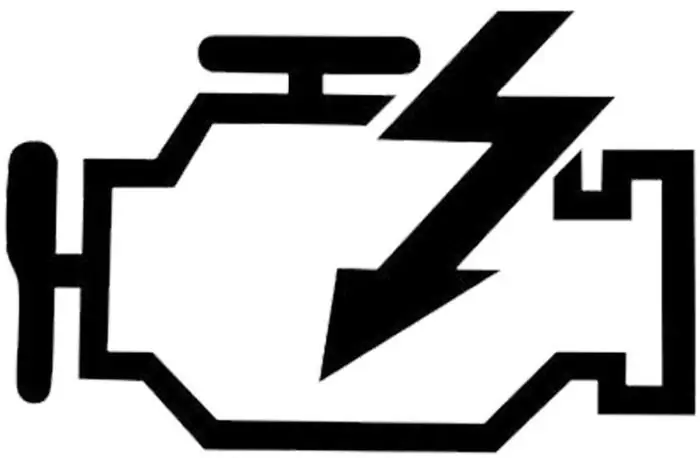 In the age of modern technology, the technical characteristics of a car provide for the presence of a large number of electronics. Cars are literally stuffed with it. Some motorists do not even understand why it is needed or why this or that light is on. In our article we will talk about a small red light bulb called Check Engine. What is it and why does the "Check" light up, let's take a closer look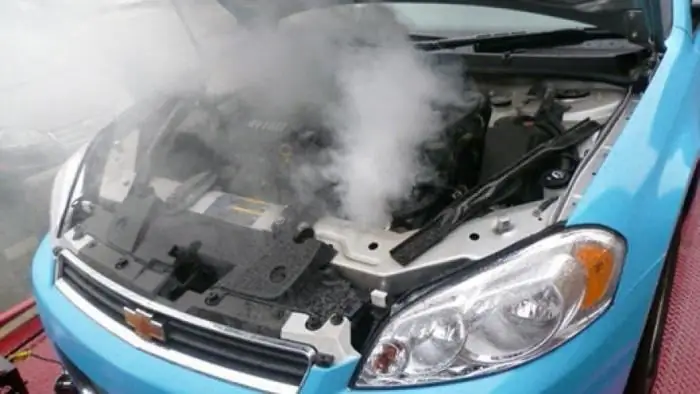 There are a whole host of reasons why coolant may boil. But often the problem can be fixed on its own. As practice shows, in most cases the driver himself is to blame. After all, the cooling system must be serviced regularly. Let's take a closer look at why antifreeze boils in the expansion tank, and how to fix the problem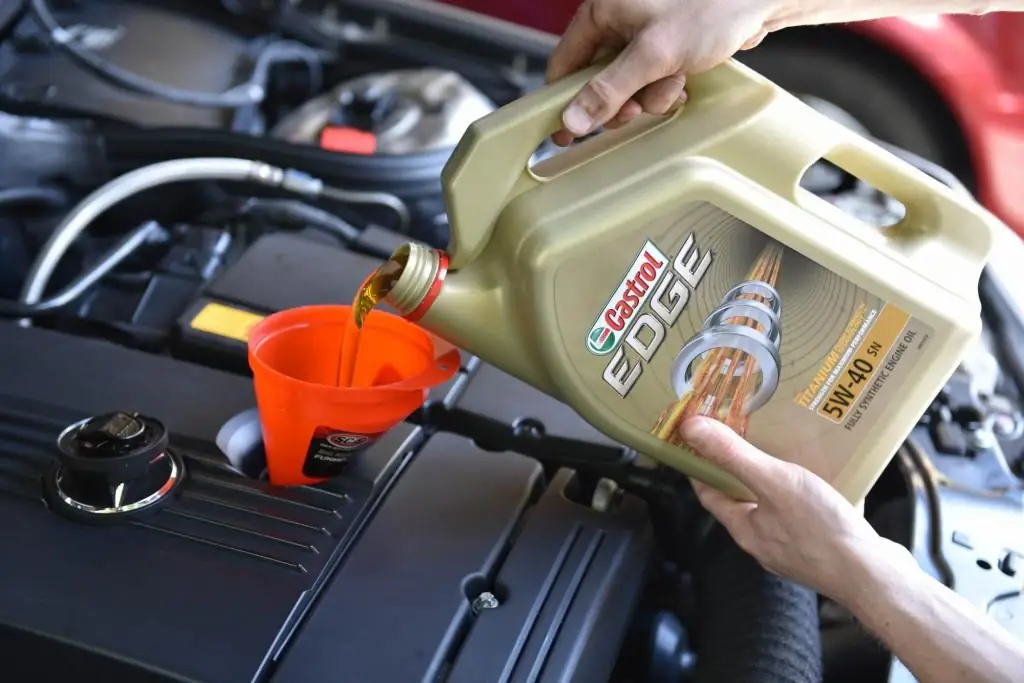 Why does engine oil turn black quickly? This question worries many motorists. There are many answers to it. Let's consider them in our article in more detail. We will also pay special attention to the most common types of additives used to improve oil performance