Van living space is an invention that allows you to move your home around our planet. A motorhome allows you to save money when living in different countries. Manufacturers of motorhomes produce both budget models and expensive, luxury ones. This type of travel began to gain popularity in the 60s. This article will focus on the Hymer 878 SL luxury motorhome.
Technical part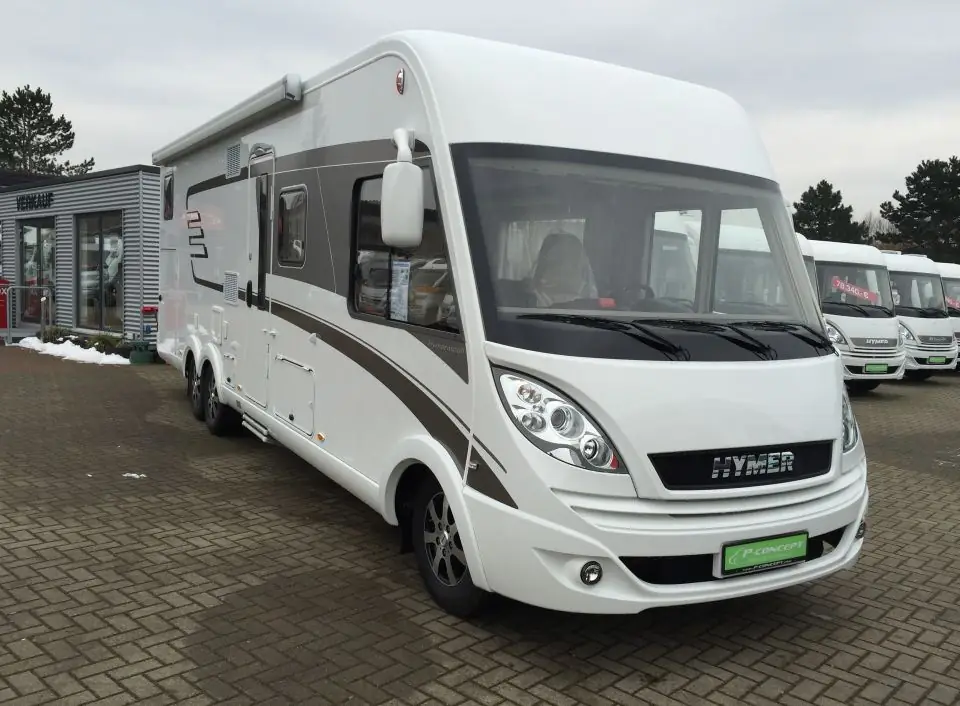 Motorhomes are based on light commercial vans. A residential module is placed on its chassis, which has everything you need for a comfortable stay. This article will focus on the Hymer luxury motorhome model. This is a motorhome made on the basis of a Fiat minibus. The length of this yacht on wheels is no less than 8.8 meters. It has everything from a small garage to a bathroom.
The engine installed on this residential bus has a volume of 2.3 liters and develops 183 horsepower. This is a three-axle "Fiat Ducato", however, from the "Fiat" in this busa little. It is worth mentioning that such a huge car does not require a class C license. To drive this vehicle, you need a class B license. It's not for nothing that the second name of this motorhome is Hymer 878 SL B class.
Well, let's start in order, but from the back of the car. The manufacturer himself describes this miracle of technology in three words: comfort, quality and design. Let's start with the exterior of the car. The car has a fast forward design. The car seems to be eager for a journey, it is ready to drive thousands of kilometers in search of new excellent places on our planet.
In principle, the motorhome looks like an ordinary minibus, only unusual windows on the side and lockers for things give it away. The rear end also has nothing remarkable, but the taillights look pretty harmonious.
However, when it comes to the design of the interior decoration, it is possible to praise it endlessly. Everything looks like a professional designer created this interior, like a huge luxury apartment. Being in this car, you do not notice that you are in a small minibus. There is a lot of free space inside, and there is also a clear distinction between zones, there is a kitchen and a living room, a study and a bedroom, and they didn't forget about the bathroom.
Quality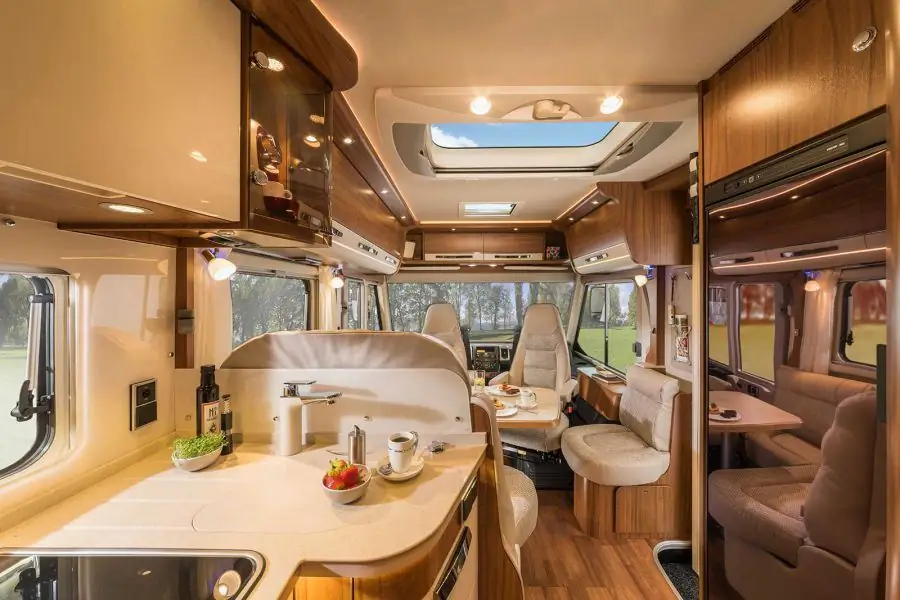 The quality of the finishes is excellent, the panels are sheathed in real wood, the seats are covered with quality leather. The lockers in the cabin are made perfectly, nothing "plays", everything is assembled very clearly and works unquestioningly.
Comfort
And comfort can be described endlessly. The Hymer 878 SL motorhome driver can have lunch or work on the computer without getting up from his workplace. Thanks to the swivel driver's seat, the capacity of the dining area increases, in addition to the sofa, two more places for eating are added. In addition, during lunch or dinner you can watch TV, which fits perfectly into the interior of the house. The kitchen is equipped according to all modern parameters, there is an oven and a refrigerator that runs on either gas or electric energy generated by the motorhome, and the gas hob has not been forgotten.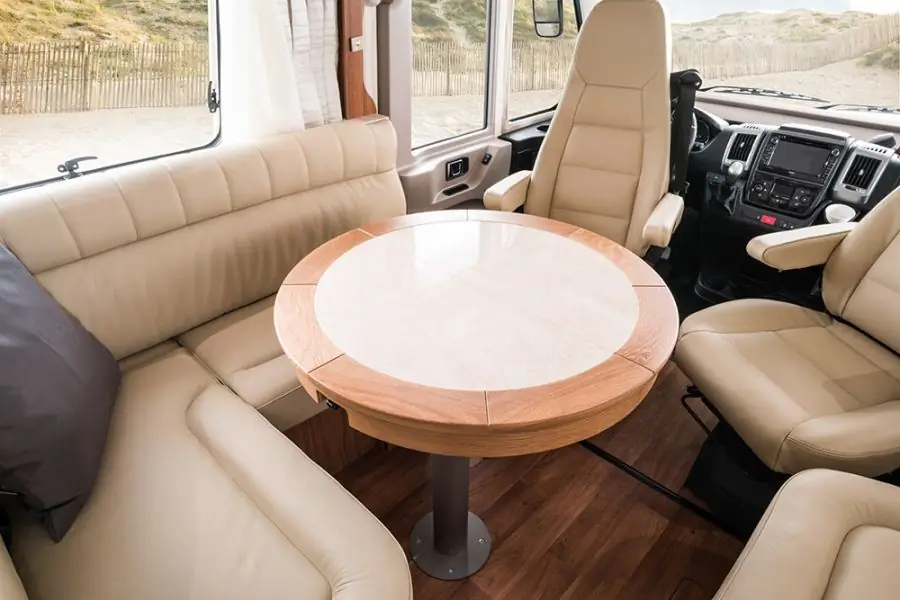 There is also a huge number of boxes for storing various food products or for storing dishes. Various types of lighting create coziness in the house, for example, you can turn on the LED backlight, creating a romantic mood. All these parameters help the driver to have a good rest while parking. He can sleep, because there is also a full bedroom with orthopedic mattresses. This allows the driver to quickly recuperate. There are also shelves on which you can place some books or other items. These books can be read in the evening as there are also reading lights.
The bathroom is also equipped according to all the rules, there is a dry closet, a sink for washing hands, and a shower cabin. You can live in a motorhome without any inconvenience.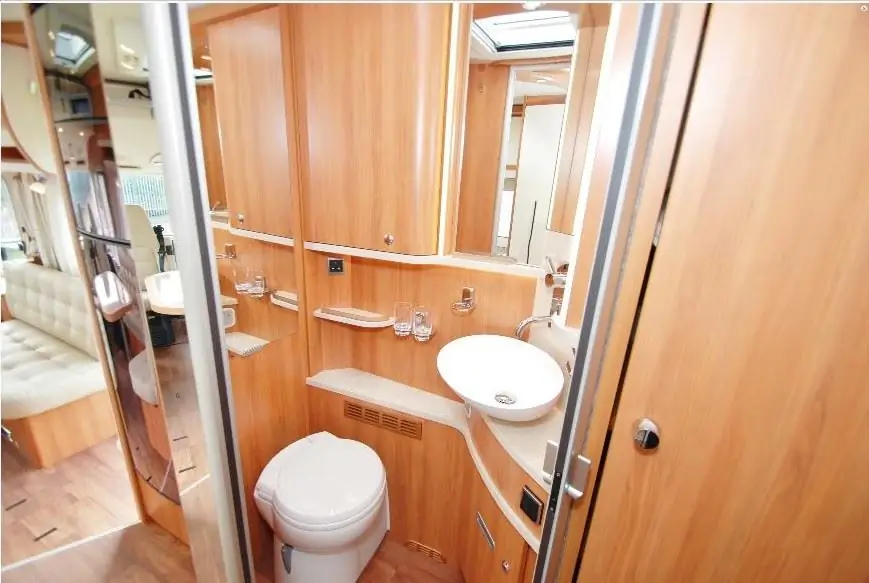 Conclusion
As it turns out, this is an excellent option for traveling, unlike an airplane, where only clouds and sky can be seen through the porthole. From the car window you can see various landscapes of our vast Motherland.
And if you decide to go abroad, then traveling in a Hymer motorhome, you will get great pleasure from the trip and will not even notice all the hardships of traveling by car.
Popular topic