The field of road transport is developing at an alarming rate, internal combustion engines are evolving, and with them the properties of oils are improving. Motors increase in speed, power increases and, as a result, their life resource can be greatly affected if it does not receive proper protection. New generation motor oils stand in the way of premature wear. One of the brightest representatives is Shell Helix Ultra 0W40 oil, the price of which is slightly "biting", but it's worth it. The quality characteristics of the lubricating lubricant are at a sufficiently high level, and the product is able to protect the most powerful cutting-edge engine.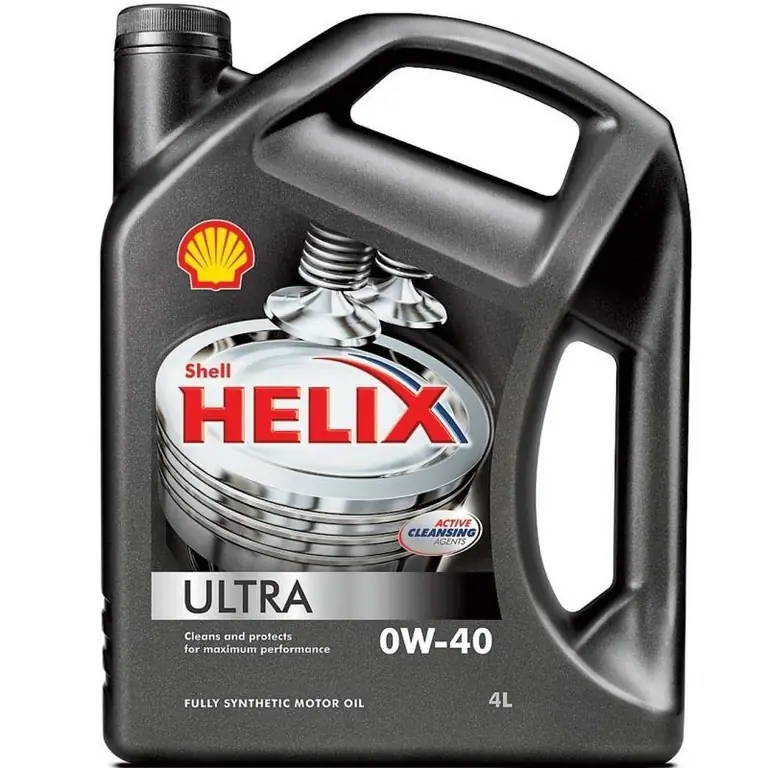 Grease Description
This lubricant is manufactured by Shell, the world's largest oil refinery, which has long beenhas established itself as a supplier of high quality engine oils. Its products are used in Ferrari racing cars, whose engines are subjected to the most powerful overloads in Formula 1 competitions.
In everyday life, Shell Helix Ultra 0W40 engine oil is focused on modern generation passenger cars. The car may have a gasoline or diesel powertrain, including devices that run on biofuels and ethanol blends. The lubricant product is an absolute synthetic fluid that has all its advantages. Oils of this category exceed the technical characteristics of mineral analogues by several orders of magnitude and are head and shoulders above semi-synthetic ones.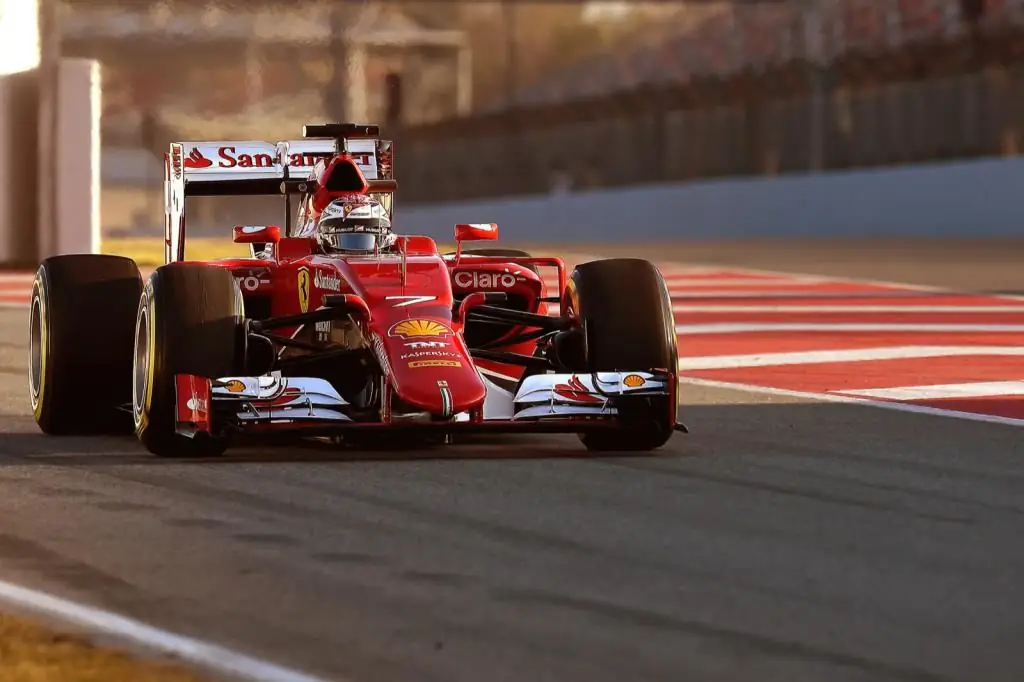 "Shell Helix Ultra" 0W40 is a worthy product for reliable protection of a power car device. Its operational capabilities allow the motor to function in any conditions and under any load. Oil constantly takes care of the engine in slow city traffic, and on high-speed highways with excessive crankshaft speeds.
Features of manufacture and operation
All Shell lubricants are manufactured using a unique technology developed by our own engineers. The development is aimed at the most effective cleaning of the internal environment of the cylinder block from any contaminants and is called Pure Plus.
During the normal operation of an internal combustion engine, itssoot accumulates on the walls, which prevents the normal circulation of the oil liquid, thereby depriving some components and parts of protection against friction and overheating. Shell Helix Ultra 0W40 grease washes away this deposit and, thanks to its original formulation, prevents new formation of slag waste.
Oil protects power equipment and its internal structural elements from oxidative processes that lead to the appearance of corrosion ulcers. It has a minimum evaporation coefficient, which characterizes the product as an economically advantageous purchase. This also includes the participation of oil in saving the combustible mixture. Due to the good performance of friction reduction of metal parts, which reduces the resistance during the rotation of the crankshaft and camshaft, less fuel is required to run the engine.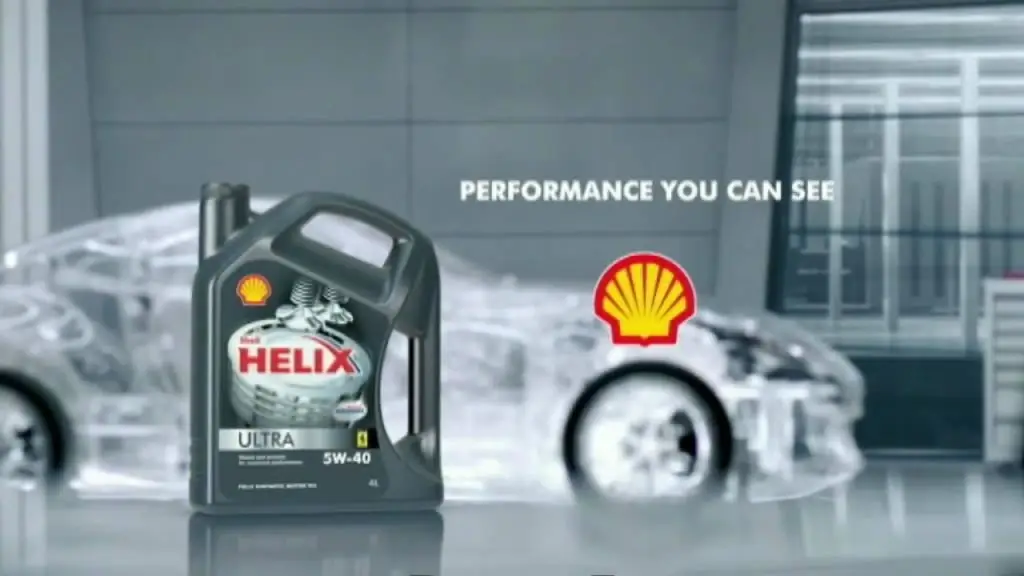 Technical info
Shell Helix Ultra 0W40 motor lubricant has exceptional performance and meets the following test parameters:
engine lube fluid passes SAE regulation and can be called 0w40;
high temperature kinematic viscosity at 100 ℃ - 12.88 cSt, after a short run will drop to 0W30, but it is not critical;
very high viscosity index - 182 - suggests the operation of the oil in a wide temperature range;
very high, both declared and test, alkalinity index - 10, 88 mg KOH g - providesexcellent cleaning properties;
acid indicator at the level of the standard - 2, 26 mg KOH g;
percentage of sulfate ash - 1, 10 - is at a low level, which indicates the presence of modern additives;
grease ignition threshold - 230 ℃ - good thermal stability;
minus oil freezing point - 46 ℃.
Product cost
The cost of engine oil depends on several factors. Such, for example, as the region of sale, the volume of containers or the personal margin of repair stations. But, in general, the price of "Shell Helix Ultra" 0W40 fluctuates within the following limits:
liter package - from 715 to 900 rubles;
container, volume of 4 liters - 2,400 - 2,600 rubles;
20-liter canister - from 8 thousand rubles. up to 11 thousand rubles;
metal barrel 209 liters - 91 thousand rubles. per item.
The cost of oil in online stores is usually much less than at service stations or from official dealers, but there is always a high percentage of the risk of purchasing counterfeit products.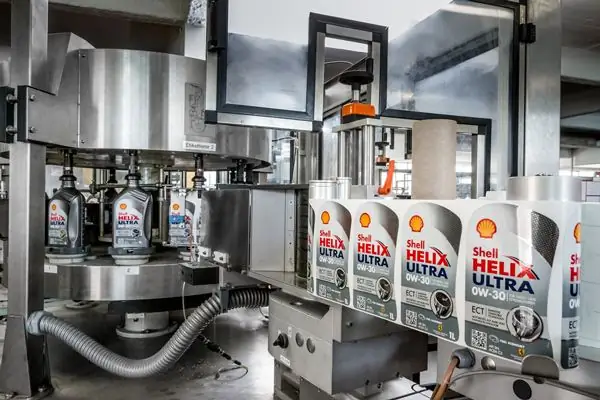 Specification data
Shell Helix Ultra 0W40 car lubricant has the appropriate specifications from international specialized organizations and approvals for use from well-known automotive brands.
According to the API, the oil meets the SN / CF specification, the ACEA international community issued the A3 / B3 and A3 / B4 categories.
Approvals for operation in their car brands were received from car concernsMercedes-Benz, Volkswagen, Porsche and Renault.
Popular topic