Motorcycles are different. Some of them are fast and powerful, others are beautiful and stylish. And there is the B altmotors motard 250, which occupies its niche without grabbing the stars from the sky. This is a simple budget model, essential for everyday trips of those who are surrounded by off-road.
Undoubtedly, enduro fans will not pass by such a bike either, as they will determine at a glance that it has something special in front of it that you can ride and not spend too much financially. This is a balanced motorcycle, which is worth talking about in more detail. This is what we are going to do now, and it is worth starting with the characteristics of the model.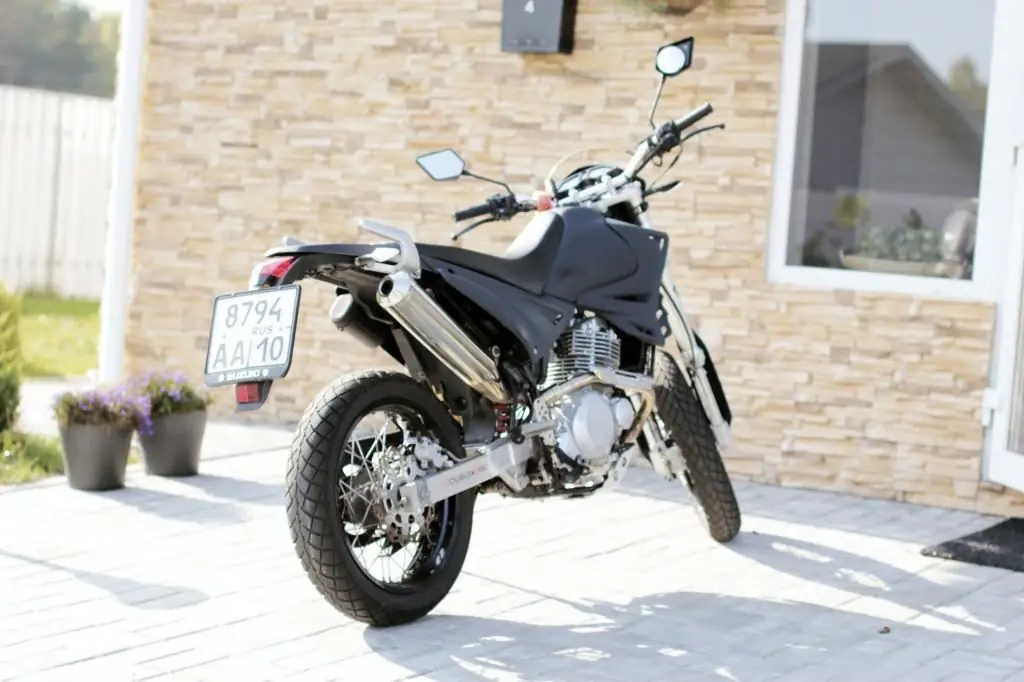 B altmotors Motard 250 Specifications
This is a model made in Russia. A four-stroke engine with a working volume of 250 "cubes" was chosen as the power unit, capable of delivering power to a very solid "horse" for class 21. The Qingqi carburetor engine (manufactured under license from the Japanese company Suzuki) runs on AI-92 gasoline. B altmotors motard 250 is equipped withelectric starter and air-oil cooling system.
The motorcycle has a five-speed mechanical gearbox, chain drive. The length of B altmotors motard 250 is 2120 mm, height is 1140 mm, the wheelbase of the motorcycle is 1405 mm, and the ground clearance is 230 mm, which is quite enough to drive on any roads and even where there are none. The dry weight is about 140 kg, the fuel tank holds about 10.5 liters. The described motorcycle consumes approximately 3 liters of fuel on a combined cycle with moderate driving.
The frame of the B altmotors motard 250 is welded tubular made of high quality steel. Brakes are disk hydraulic. Tires 110/70-17 are installed on the front wheel, the rear tire is wider (130/70-17). The manufacturer claims a speed of 110 km/h as the maximum possible.
All components are well protected, and the motorcycle itself is enclosed in a stylish fairing made of high-quality durable plastic. The model is available in green-black and all-black.
B altmotors Motard 250 reviews
The motorcycle has established itself among buyers as a good workhorse, which is equipped with everything you need, but devoid of any frills. The design of the model is simple and reliable, which can be said about the main components. B altmotors Motard 250 is devoid of any frankly weak points.
Owners note the availability of all necessary spare parts and the relatively low price for them. In general, the motorcycle is good, it stands apart from competitors from China, who cannot boast of suchreliability.
Of course, the B altmotors Motard 250 is inferior to eminent competitors, but it also costs less than them. It occupies an intermediate position between famous motorcycles from this class and Chinese counterparts. This is what our lovers of riding on two wheels needed. Such a bike was clearly not enough, now it exists and takes root very well.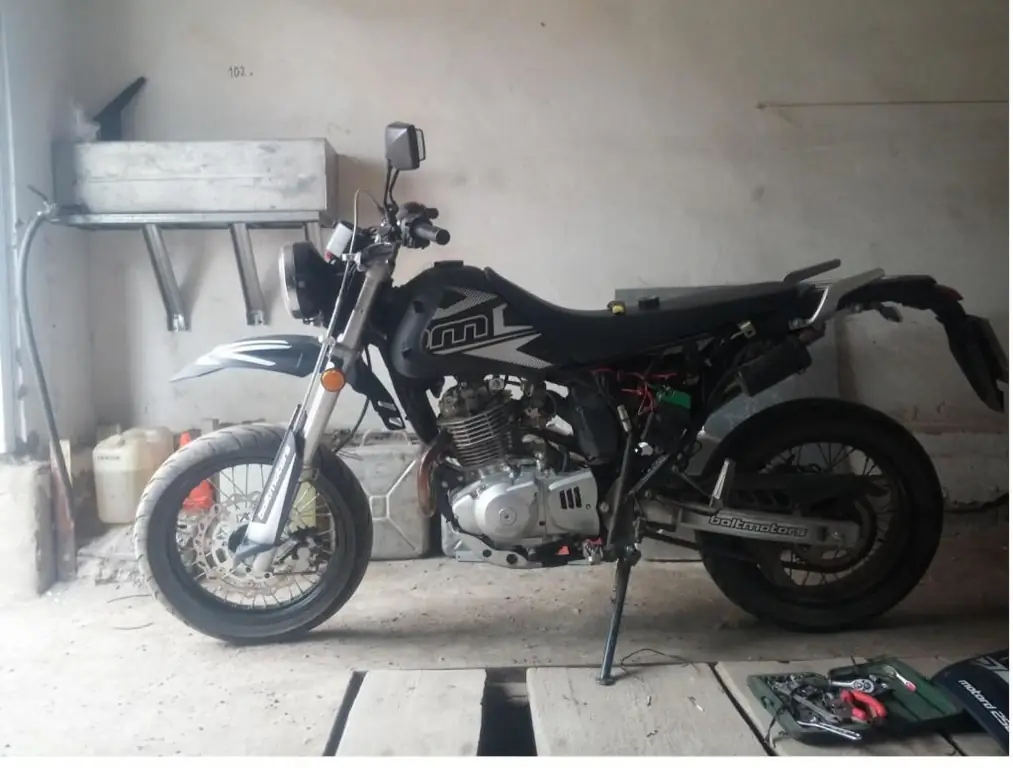 Summing up
It is gratifying that Russia has begun to do something that can withstand global competition. This motorcycle must find its buyer outside of our vast country. You just need to give him time.
Note that the manufacturer with all his appearance shows that he continues to develop this model. Thus, in 2014, the model was improved and modified spare parts (chain, sprockets, rubber, etc.) were installed.
Popular topic