All-season car tires are rarely beautiful. Manufacturers make the main bet on functionality, but sometimes it looks completely ridiculous. Nevertheless, there is at least one model that combines a pleasant aesthetic component and good practicality. We are talking about the Dunlop GrandTrek AT3. This is a demi-season tire, which is intended for heavy all-wheel drive vehicles, has a rather impressive list of advantages and, of course, an outstanding appearance. To understand what exactly attracts drivers in it, let's analyze their opinion, expressed through reviews, and compare it with the official characteristics.
Model in brief
Although it produces rubber under the Dunlop brand (Great Britain), this particular model was developed jointly with Japanese scientists. The result was a combination of specialized knowledge gained by the teams over the years, which resulted in practicality and a number of attractivefeatures.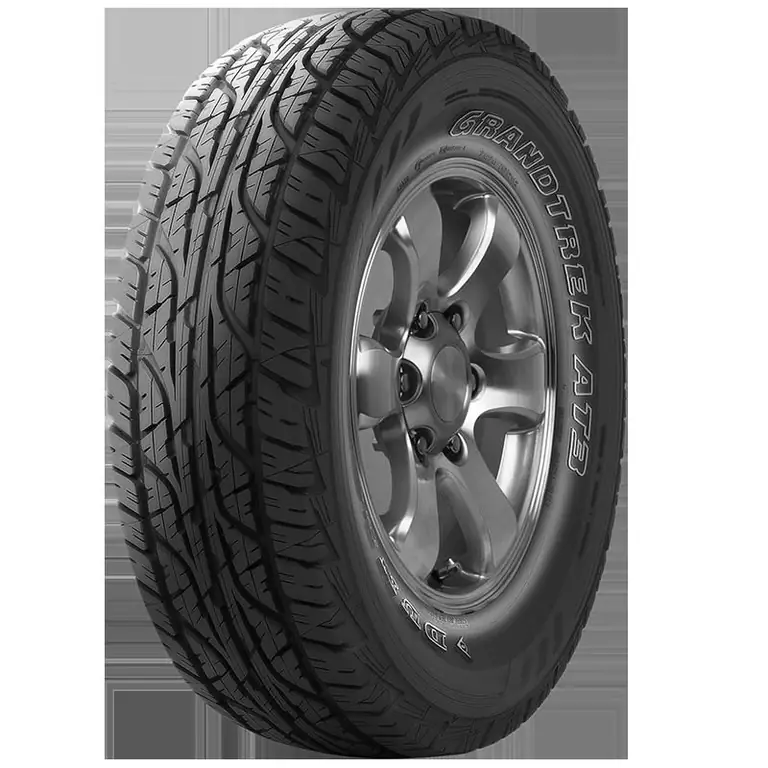 These tires are available only in relatively large sizes - for wheels from 15 to 18 inches in diameter. Most of them have a high profile, while the width of the working area can be chosen from the proposed options, of which there are about fifty on sale.
The Dunlop GrandTrek AT3 R17 is designed primarily for those who like to drive aggressively. It was the issue of strength and resistance to damage that was given special attention by the developers in the process of creation and computer simulation.
Tread pattern features
Considering separate blocks in this case does not make sense, since the protector looks too innovative, and as a result, it is simply unrealistic to accurately predict the purpose of one or another element. According to the manufacturer, the wide channels between the inner tread blocks, which immediately catch the eye, provided the tire with the ability to quickly and efficiently drain water from the point of contact with the track.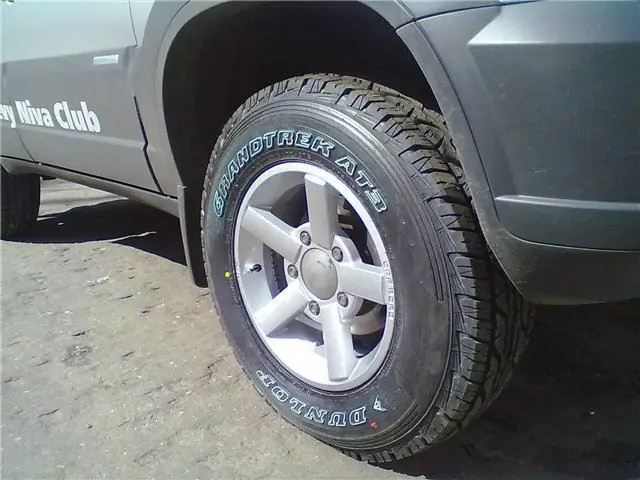 In turn, the tread blocks, which look especially massive compared to other manufacturers' offerings, must provide optimal rowing and dynamic performance regardless of weather conditions. They manifest themselves when driving on loose snow, as well as eroded primer. The special shape of their arrangement allows the Dunlop GrandTrek AT3 tire to be quickly cleared in one revolution, so that you can constantly useexposed sharp-edged blocks.
Development of rubber compound formula
For such a specific tire, the manufacturer created a fundamentally new synthetic rubber compound, which was able to further emphasize the advantages of an unusual tread. It has good abrasion resistance, which makes the tire quite durable. At the same time, this parameter does not negatively affect softness and elasticity, allowing Dunlop GrandTrek AT3 rubber not to lose its properties during frosts.
According to the manufacturer, the tire does not lose traction regardless of weather conditions. This suggests that it should be well controlled and respond to acceleration and deceleration even during icy conditions. Perpendicular tread edges provide this opportunity, which get their tenacity due to the elasticity of the upper, working layer of the rubber compound.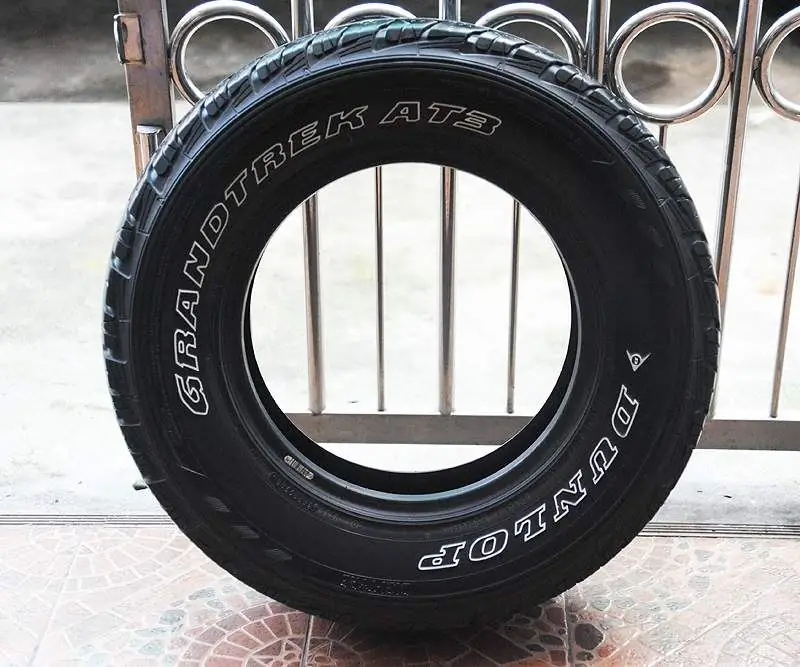 Positive reviews of the model
In order to find out how this tire actually behaves in real conditions, you should consider the opinion of drivers who have already tested it in everyday trips. According to their reviews of the Dunlop GrandTrek AT3, the following positives can be identified:
High wear resistance. Due to the special shape of the tread, which allows the tire to roll smoothly without rolling resistance, it practically does not wear out even under heavy load.

Good rowing performance. The tire shows itself in all its glory while driving asdirt roads and even light off-road, as well as on freshly fallen wet snow.
High profile. Dunlop GrandTrek AT3 21565 rubber is soft enough to "swallow" rather large bumps in the road due to its height, which increases the comfort of travel.
Hydroplaning resistance. Wide drainage grooves fully justify their appearance, effectively draining water and ensuring driving safety.
Acceptable cost among competitors. Considering that these are premium tires, they can not be called too expensive. They fully justify their price due to functionality and durability.
Appearance. This is one of the few models that can decorate the car with an aggressive design, and at the same time have good functionality. Dunlop GrandTrek AT3 tires are able to emphasize the status and overall mood of the driver.
As you can see from this list, the rubber lives up to the wildest expectations. However, do not forget that all-season models in any case are not without drawbacks, which are also inherent in the Dunlop under consideration.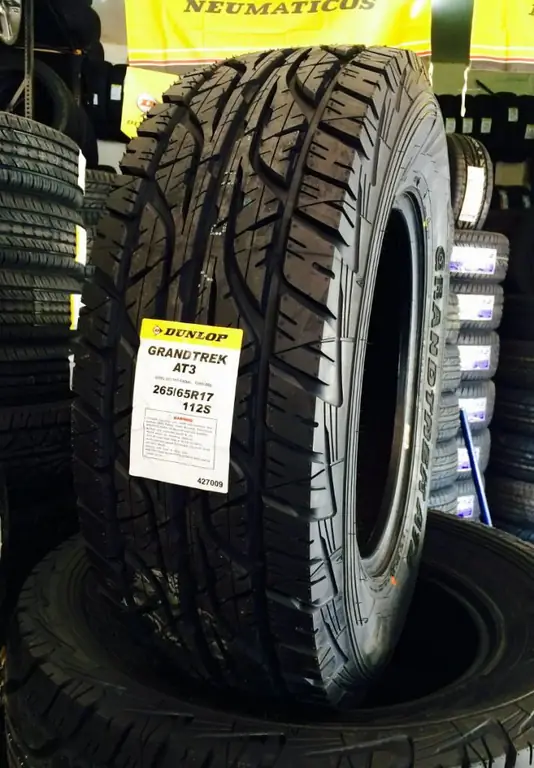 Negative sides
Among the disadvantages, many users consider the rather high noise level to be the main one. Although the manufacturer tried to minimize the negative noise effects as much as possible, this was not completely achieved. As a result, if the car does not have very good sound insulation, during high-speed traffic, the hum can be frankly annoying,so when buying, you need to be prepared for such a not very comfortable moment.
The second negative, which is quite predictable, but often found in reviews of the Dunlop GrandTrek AT3, is the behavior on ice. In principle, with careful driving, tires can be used all winter, however, in case of ice, you should be very careful and constantly control the car.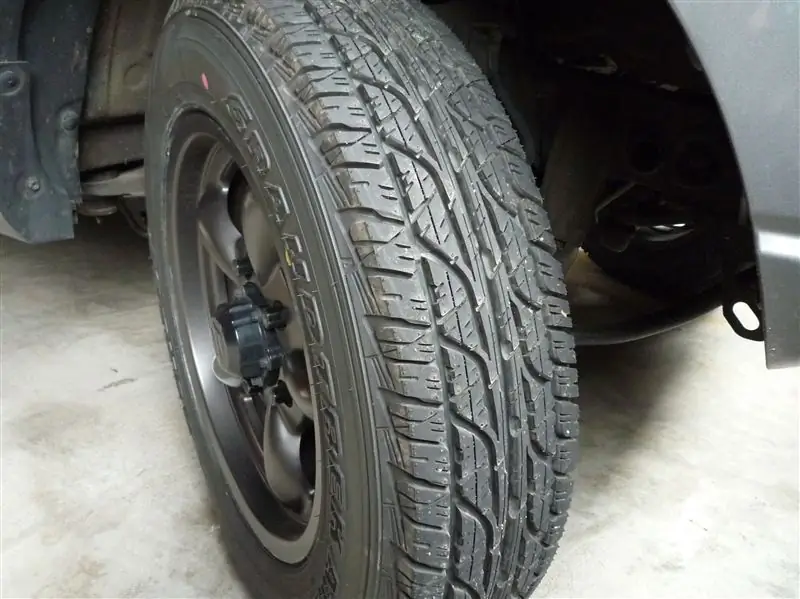 Conclusion
The model under consideration is optimal for all-wheel drive heavy vehicles, since it is on them that its characteristics and features can be fully revealed. Putting Dunlop GrandTrek AT3 tires on other types of machines does not make sense, as the grip will be too weak, which will result in reduced driving pleasure and loss of driving safety.
It can be used year-round in the southern regions, and with care and attention, in principle, anywhere. Its characteristics are enough to rightfully be called a universal solution, suitable for any road and any weather.
Recommended:
When choosing car winter tires, most drivers try to find a model that could provide maximum safety. Usually for this it is not enough to know only the official information from the manufacturer. Those who have already used this or that rubber and left detailed reviews about it can help with the final decision. The hero of this review was the famous Nexen Winguard 231 tires, for which a detailed analysis of driver reviews will be made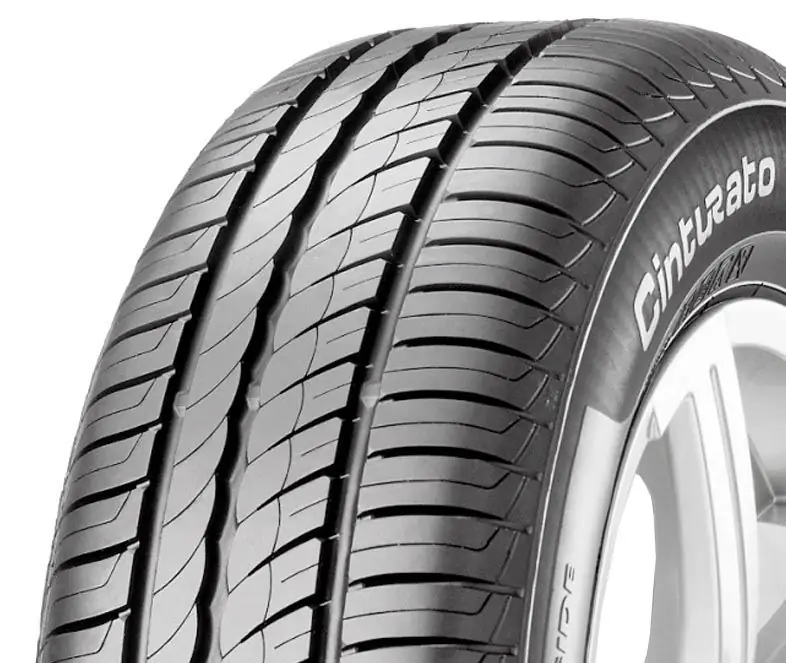 Quality summer tires remain essential for every driver. Traffic safety directly depends on it, especially at high speed on a good paved track or during rain, when there are a lot of deep puddles on the road, and braking efficiency is noticeably reduced. It is for such situations that premium tires with the beautiful Italian name Pirelli Cinaturato P1 are adapted. It speaks well of both professional testers and drivers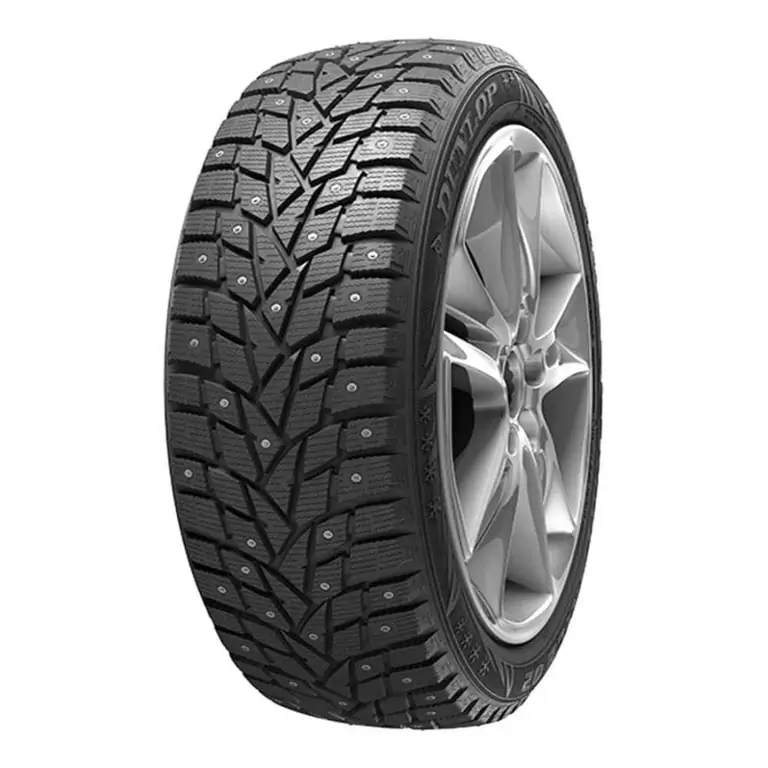 Quality tires must have a number of factors that allow them to confidently behave on any surface, be it asph alt or primer, regardless of weather conditions. In this article, we will look at reviews of Dunlop Winter Ice 02 winter tires. They will help determine whether this model is a good choice, because they are written mostly by ordinary drivers who have tested it in harsh winter conditions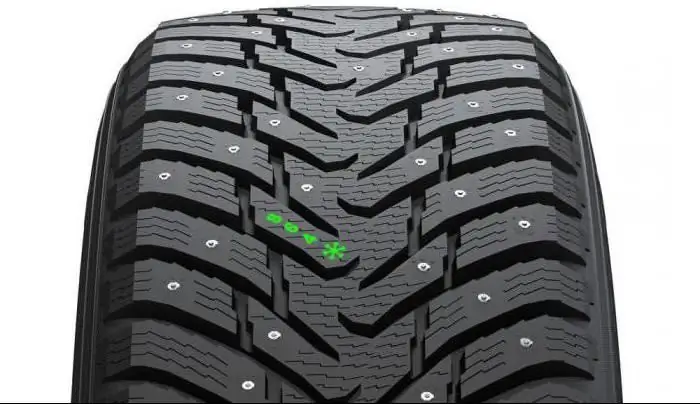 Many drivers believe. that universal winter tires do not exist. and they are partly right, because a lot depends on driving style. However, the Hakapelita 8 tires, the characteristics of which are discussed in this article, can be called suitable for any surface. The main thing is to use them correctly, and they will be able to serve reliably and for a long time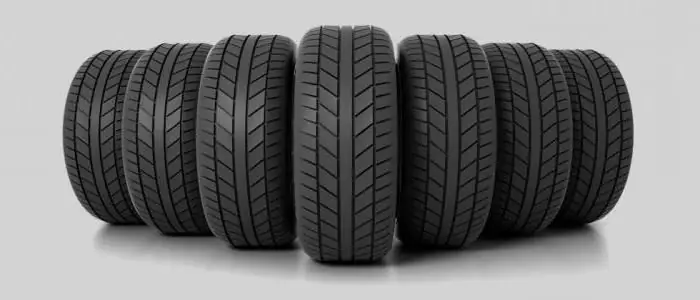 Japanese tire manufacturer Toyo is one of the world's top sellers, with most Japanese vehicles sold as original equipment. Reviews about tires "Toyo" almost always differ in positive feedback from grateful car owners