On our roads you need to drive the appropriate cars. Strictly high ground clearance is needed, four-wheel drive is desirable, short overhangs, and it will also be good if the components for the car are inexpensive. And if the car is also comfortable, then this is generally good. All these parameters correspond to the Chevrolet Niva. In the article, we will consider in detail the topic regarding alternatives to the Chevrolet Niva in the automotive market today. Let's look and among foreign cars, and among our models. In the end, we must find a worthy alternative.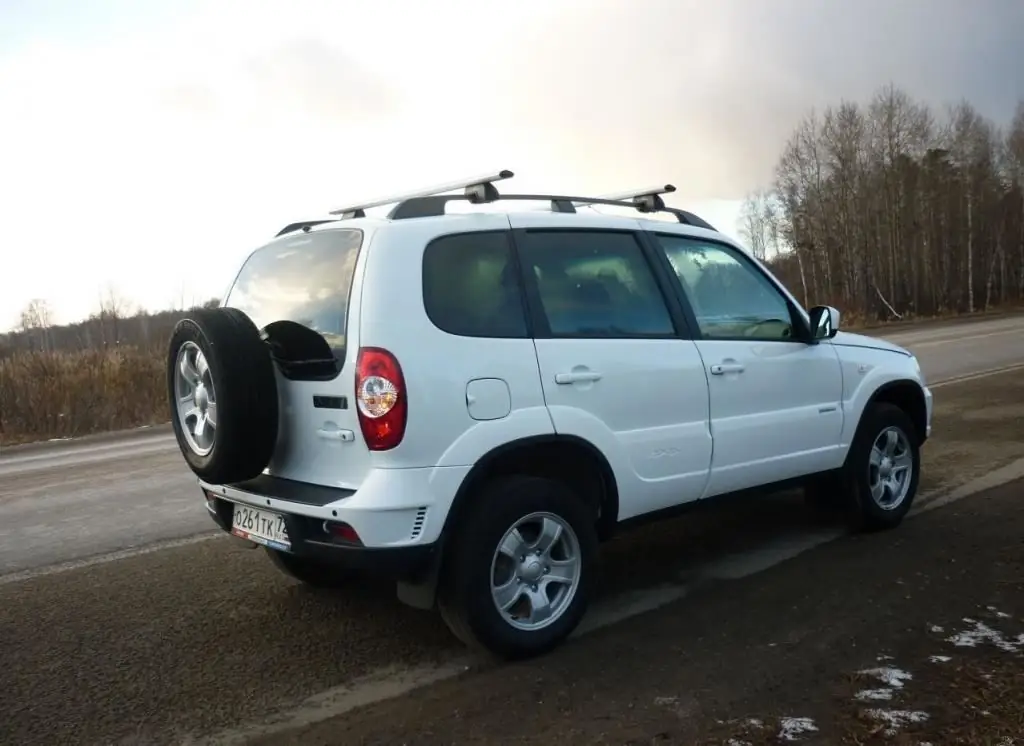 Chevrolet Niva
A relatively new car for the Russian market. The model came as an alternative to the "Niva" 2121, which is already obsolete, with all due respect to its undeniable merits. Under the hood of the car is a 1.7-liter gasoline engine, whichgives out 80 "horses". The engine is not some kind of special development, it is a modified VAZ-21214 engine, but adapted specifically for this model. An alternative to the classic "Niva" should correspond to it. That is why "Chevy" is equipped with reduction gears and has the ability to move with all four drive wheels. Many people call the Chevy Niva an alternative to the Niva 2121 from foreign cars, but this is not entirely true, since the Chevrolet Niva is a joint development of Russian engineers and colleagues from the United States at the GM-AvtoVAZ plant, which is based in Tolyatti. For this reason, it is worth considering the Chevrolet Niva as a Russian car.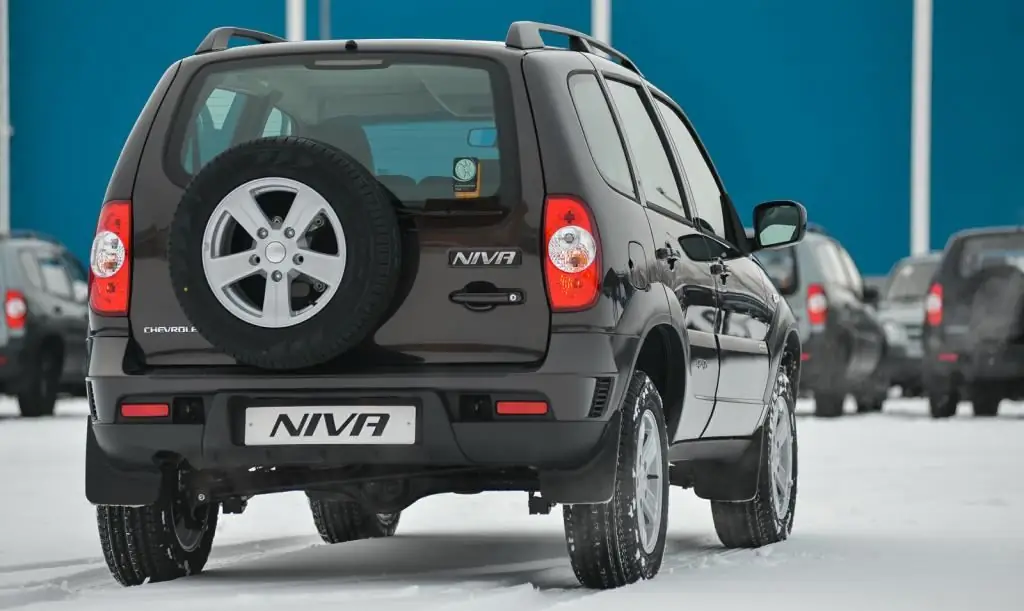 Over the years of its existence, the car has undergone some improvements that concerned the body, interior, and technical component, but all these nuances were isolated and not too significant to focus on them now. It is much more important for us to find a competitor for this car than to delve into all its subtleties and little things.
Chevrolet Niva alternative
You can look for some alternative among our car industry, or you can consider the market for cars produced outside of Russia. It seems that both there and there there is something that will become a competitor for Chevy-Niva. To clarify the issue precisely, let's look at both markets in more detail and look for competitors.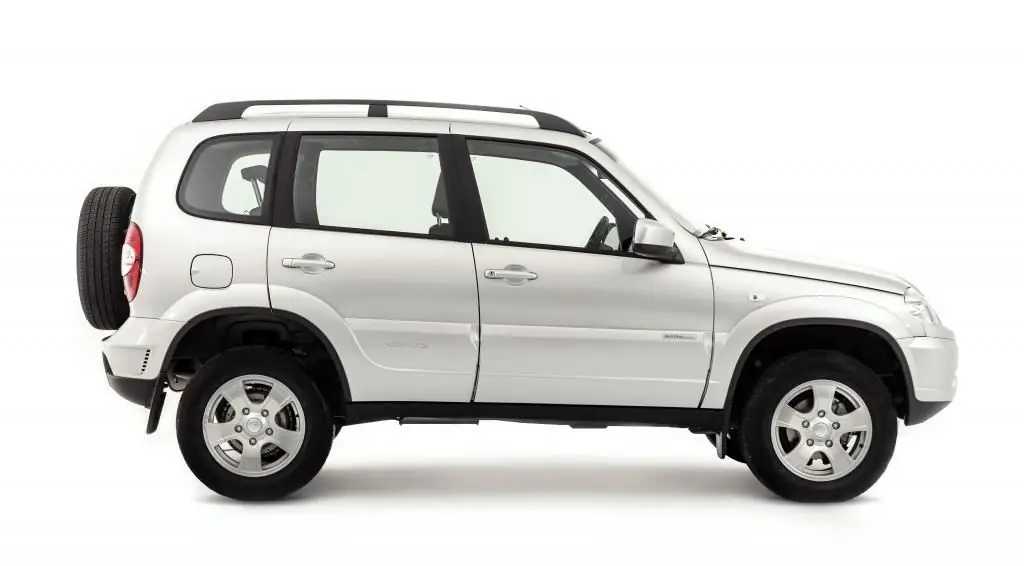 Russian auto industry
If we talk about our cars, then everything is very ambiguous. We decided not to use the old Niva 2121take into account, as it is outdated and does not pull on full-fledged competition with this modern car.
LuAZ 969 is an incredibly passable little car. But if we do not consider Niva 2121, then we will not consider Volyn either, since the model is also very old and completely uncomfortable to ride on it.
If we turn to the UAZ auto concern, then there are two all-wheel drive similar models - the Patriot and the Hunter, but it should be noted that they are larger, less comfortable and much more expensive. They come from a completely different "weight category".
There was a hint of competition in the face of the VAZ 2120 Nadezhda, which was produced from 1998 to 2006. It was a comfortable family minivan with all-wheel drive and seven seats. It all sounds nice, but in reality it turned out not so. The car did not get mass on the roads for some unknown reason, but the idea was good. This minivan was forced out of the market by the "long Niva" (LADA 4x4 5D), which turned out to be stronger and more reliable than the "Nadezhda".
The same LADA 4x4 5D also cannot be considered an alternative to the Chevrolet Niva, because of its dimensions and awkward appearance against the background of a modern compact crossover with a slight hint of design from across the ocean. This is an obvious fact.
Chevy-Niva has one more conditional alternative - Niva 4x4. It is often called an updated old, good VAZ 2121 model. There are changes in the car. The front part of the Niva 4x4 received an updated radiator grille and a stylish bumper. Behind the car has also changed (new bumper, updated rear optics, a different form of the rear tailgate). The engine remained old, it was only modified (plus 0.1 liter of volume and an additional three "horses"). Changed the injection system. The "hum" of the transfer case has migrated from the old model and, perhaps, has even become even more intense. Apparently there is no alternative to the Niva dispenser, at least the engineers could not find it. The new "Niva" 4x4 suspension is softer when compared with the old analogue of the car, and it is faster on the go. The interior of the "4x4" was updated, but they did not go far in this matter from the Lada Samara family. In other words, this car is not an alternative to the Chevy Niva.
European foreign cars
Here, Renault-Duster is the first to ask for competitors. The dimensions of the cars are approximately comparable, there are tons of modifications of the Duster with all-wheel drive. This French competitor is not bad in the cabin, and there are no special complaints about the appearance, but there is one caveat - this is the price. The Duster is much more expensive, so it's not much of a competitor if the potential buyer's budget is tight.
Renault Captur is another attempt from the same manufacturer. The machine turned out to be very beautiful, stylish, but expensive. There are also modifications with all-wheel drive, but the price does not allow Rano-Kaptur to be made an alternative to the Niva from foreign cars.
Japanese foreign cars
"Nissan Terrano" is "Duster" in Japanese. The mentioned "Frenchman" has already been described above, now let's say that the "Japanese" is also very good and could compete with the Chevrolet Niva, if not for the price they ask for it.
"Suzuki-SH-4" - small, reliable, all-wheel drive and expensive. The car is great, but the price is verybites. The model has a good all-wheel drive, wheelbase and proper weight distribution. She has everything to be an alternative to the Niva-Chevrolet from foreign cars, but the price does not fit into the budget of a potential Chevy buyer.
The Suzuki-Jimmy is a small car with very good off-road capability. Japanese quality, multiplied by the small dimensions of the car - this is something that is already closer to an all-terrain vehicle. Of course, there are also disadvantages - this is the fact that "Jimmy" will not fall into the standard track with its wheels, since its track is narrower. Due to its small dimensions, it is not a full competitor for our car in question.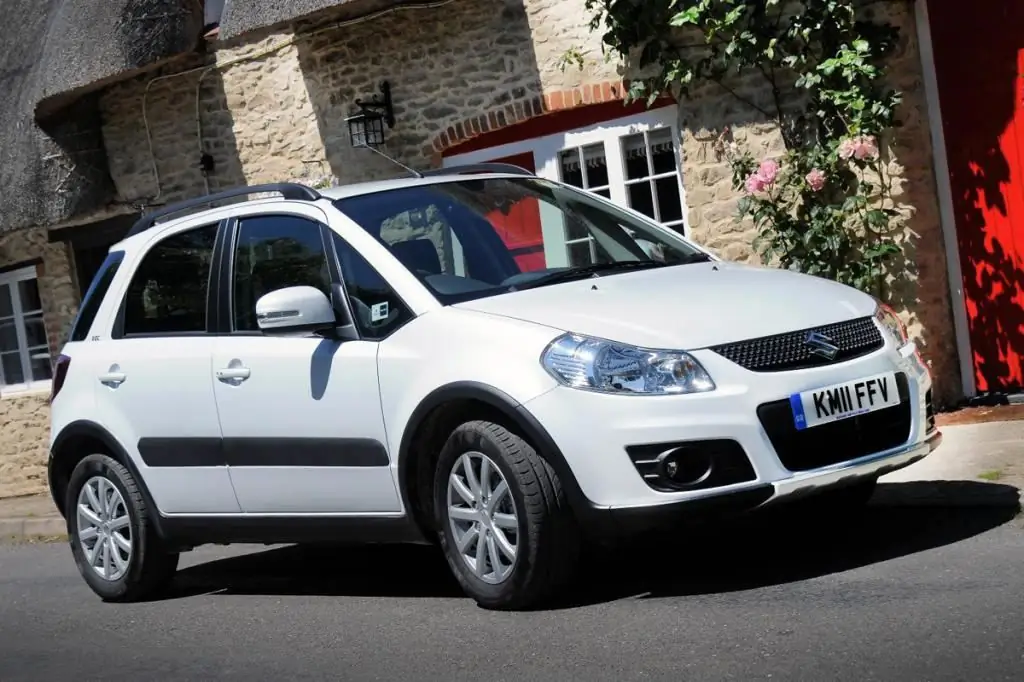 Korean cars
"Hyundai-Creta" just asks for competitors, as it has similar dimensions to the "Niva-Chevrolet". It's easy to guess that its 4x4 version won't fit into our price comparison, meaning it's neither a competitor nor an alternative.
"Sang-Yong" offers excellent off-road models, but they are much more expensive, "KIA" does not have models of this type, even the all-wheel drive "Pikanta" is entertainment for winter courtyards, and not for driving on rough areas at any time of the year, so also by, especially since Pikant is smaller and lower.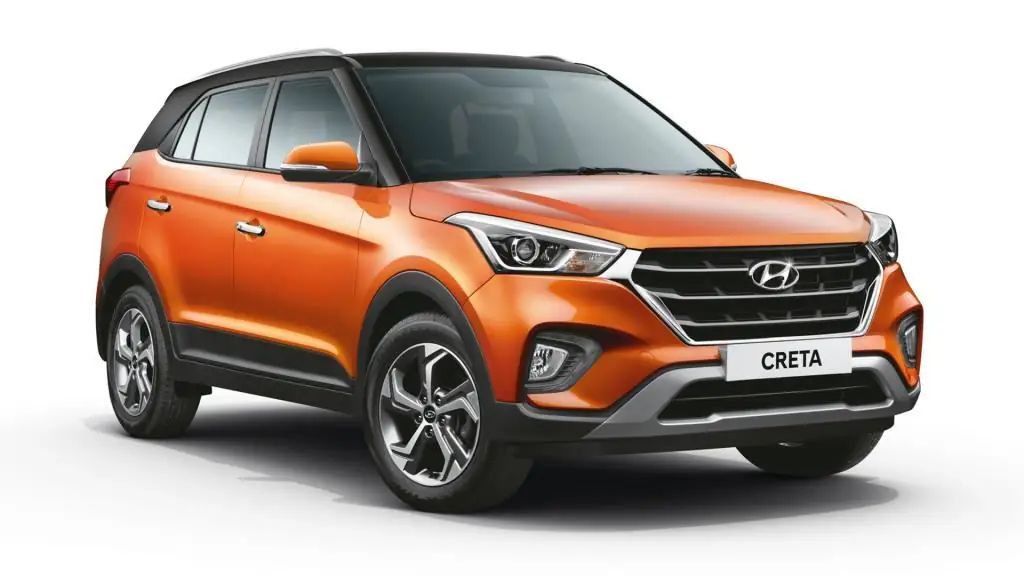 Chinese alternatives
These guys from the East are developing new cars faster than they can sell them. It means that the Chinese car market is almost limitless. Consider something that we hear about.
TAGAZ TINGO("TaGAZ-Tingo") or TagAZ Vortex Tingo or Chery Tiggo is a kind of answer to our "Chevy", well, the prices are quite comparable, the cross-country ability of the all-wheel drive "Chinese" is also at the level, but there is a new nuance, which is that Chery Tiggo is made in China. Few are willing to live with it. Most motorists scold the Russian auto industry, and it is no worse than the Chinese one, but what's there, our cars are more reliable and better than their counterparts from China.
"Hover" is the case when you should not be afraid of the "made in China" sign, but it is different, it is larger, it is more likely a competitor to our models from UAZ than for Chevrolet Niva, and the price is also higher.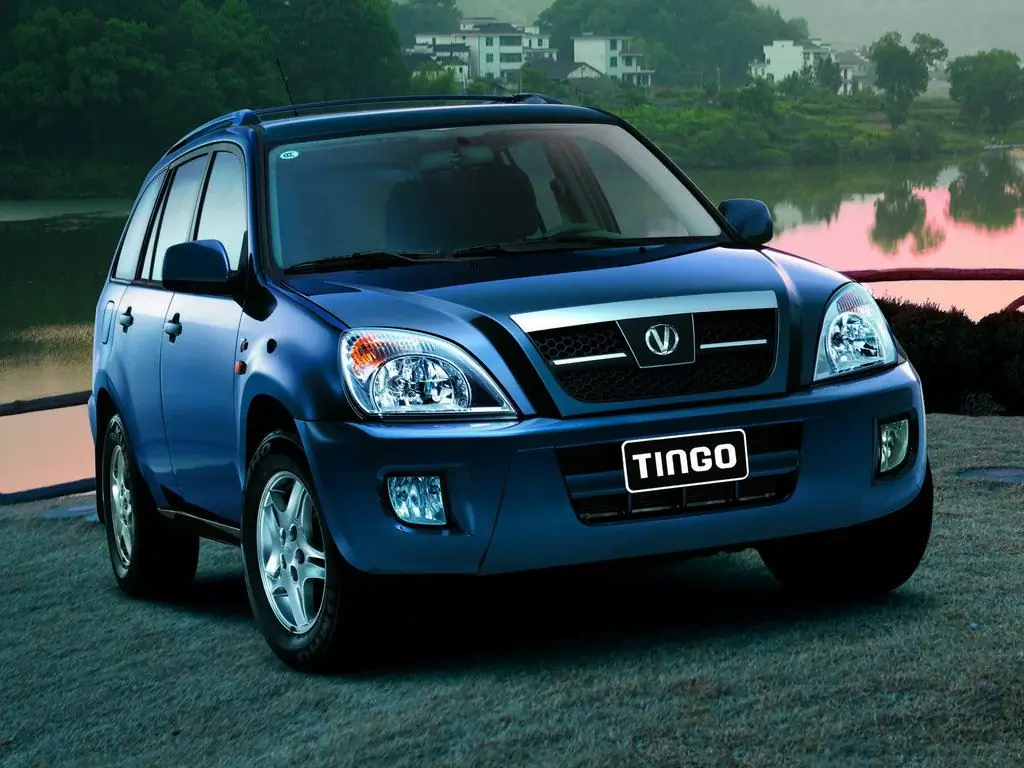 American market
Traditionally, big, luxurious and powerful cars are loved overseas. That is, there are no special alternatives to the compact Chevy. But for fairness, at least one model from the United States must be singled out. It could be a Jeep Wrangler. A car with good cross-country ability, relative modesty of the interior and compactness of its physical dimensions. But this is an extremely expensive car, not even close to competing with our Niva.
Something else is hard to find in the American auto industry. Americans are not like us, they have better roads, they have much higher we alth, so their cars are not at all like ours.
Best Competitor
If you still need to choose a competitor, then it should be Renault Duster, which is similar in size. The French car is more powerful, more modern and more expensive. The maximum equipment of our Chevrolet Niva is unlikely to exceed the pricefor 750 thousand rubles, and the poorest equipment of the Duster with front-wheel drive starts at almost 650 thousand rubles. Plus, let's not forget that the Niva has a lowering / increasing range of gears and a differential lock is manually adjusted by the corresponding levers. The Duster has a fashionable electronic clutch for switching between three driving modes for this purpose, but no one knows how reliable it is and how much money it can take from your wallet in case of a breakdown.
No alternative
It turns out that this is so. "Chevy-Niva" has occupied a very good niche in the car market in our country. It is more comfortable and pleasant than the old Niva, but cheaper than any of its competitors from abroad. Should we wait for the appearance of a direct competitor from some of our automakers? What for? After all, the Chevrolet Niva is really good for solving its direct tasks!
Tuning
This car is often modified, perhaps due to its lack of alternatives in the market and given its balance in terms of city and off-road trips. Most often, powerful high-quality off-road tires are put on the car, and motorists also like to add centimeters to the already not low ground clearance of the Niva.
The body can additionally be covered with various protective compounds such as "Raptor", which will protect the car from scratches and corrosion. Power bumpers and powerful tubular thresholds are another type of refinement of this vehicle. In addition, winches, roof racks, additional headlights can be installed, interior elements can be changed. In fact,fantasy is limitless, you just need to do everything efficiently and wisely. And you need to remember after that, register all the technical changes to the car in the relevant department of the traffic police, as this is now spelled out in the new legislation. The procedure will require money and time, but everything is reasonable.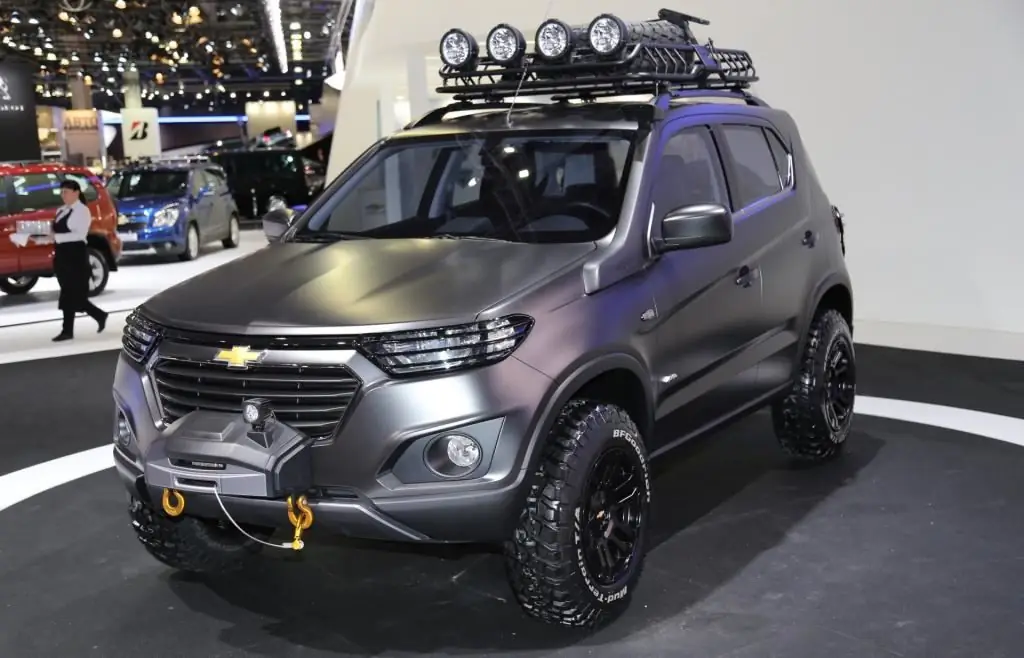 Summing up
"Chevy-Niva" is versatility. The car is economical for city trips and does not consume too much fuel when driving over rough terrain. The car is good in terms of comfort and will pass where many motorists are even afraid to look at other cars. The price and quality of "Chevy-Niva" are in many ways pleasing. The only point is that over time the body begins to rust and rot in the conditions of Russian realities, but the craftsmen cook the bodies of these cars well and inexpensively, sometimes making them even more reliable than they came from the factory assembly line.
Popular topic