Italian cars are known all over the world as powerful, fast and attractive cars. And the names of the companies producing them today are widely known to everyone, even those people who are far from this topic. Well, it is worth talking about the most famous Italian automotive concerns and their most popular models.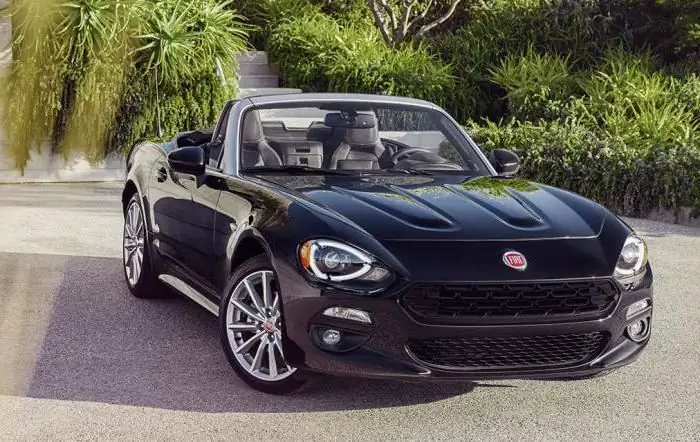 List of companies
In total, ten factories producing cars were known in Italy. Each of them belonged to a certain concern. Why in the past tense? Because many of them have already been abolished. But that's no reason not to talk about them. It's worth starting to list with the most famous, namely, with Ferrari. Next in popularity is the Lamborghini, and then the Maserati. The well-known firms Alfa Romeo, Fiat and Innocenti are also based in Italy. And there are four factories whose names are not familiar to every person - these are De Tomaso, Lancia, Chizeta and Abart. All these concerns produce Italian cars. And therefore, each of them is worthtell separately.
"Fiat"
If we talk about the most "age" Italian car companies, then this company will definitely be in the forefront of those. The FIAT concern was founded in 1899! And at the head of the new enterprise was a group of investors, among whom was also Giovanni Agnelli, who was one of the richest and most influential people on the entire planet in the 20th century. The company is now headquartered in Turin. It is also interesting that the concern was divided into two subsidiaries, one of which is engaged in the production of passenger cars, and the other is industrial.
In 2016, 7 new models were released - three vans, one minivan, two hatchbacks and a commercial vehicle. In the 21st century, the FIAT concern is mainly engaged in the production of transport for the city - economical, affordable and comfortable. So, for example, a brand new Fiat 500 costs about a million rubles (which is not such a lot of money for Europeans), and consumes only 5 liters of fuel per 100 km (the maximum speed of this model is 160 km / h, and acceleration to a hundred takes 13 seconds).
By the way, the firm "Abart" mentioned at the very beginning, which was founded in 1949, was bought out by Fiat a long time ago. And the concern even produces models under this name. So, for example, in 2008 Abarth 500 came out, and a little earlier - Abarth Grande Punto.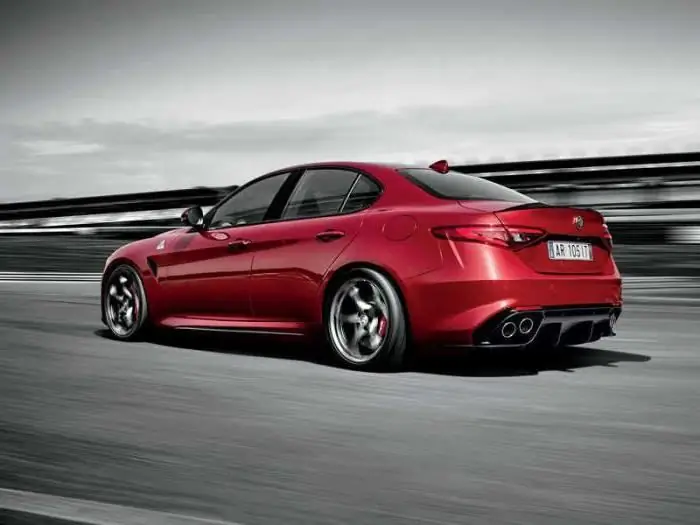 "Alfa Romeo"
This concern was founded in Milan in 1910. The company produces Italian sports cars, as well as cars for VIPs. Three words,which can characterize the models of this company - luxury, reliability and speed. Of the cars released recently, the Alfa Romeo Giulia sports sedan can be distinguished. It features a 510-horsepower 3-liter twin-turbocharged engine, which works in tandem with a 6-band manual transmission and an 8-speed automatic transmission. The cost of this model in the most complete configuration is 79 thousand euros.
Recently, the company has released a 4C sports car (240-horsepower engine and robotic gearbox), Mi To compact hatchback (which costs only 800 tr.), and Brera 3-door coupe with an interesting design and elegant interior.
By the way, the most expensive model produced by this group is the Alfa Romeo 8C-35 Monoposto. He was published in the distant 1935! And in 2013 it was sold at auction for $9,360,000. Under the hood of this car is an 8-cylinder 3.8-liter unit that produces 330 hp. With. And this data suggests that even at the beginning of the last century, Italian car models could boast of technological excellence.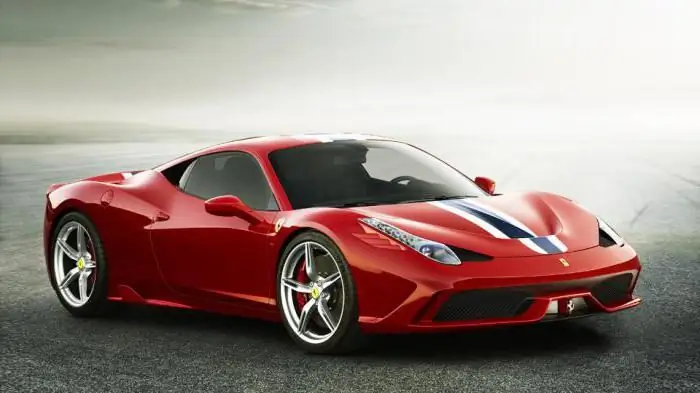 Standard of excellence
Perhaps this is how you can characterize cars produced by Ferrari. This company makes really great models. And it is very difficult to single out the most perfect ones.
But one cannot fail to note such a model as the F12 Berlinetta Mansory La Revoluzione. If we talk about what Italian cars are able to win the heart, then, perhaps, the name of this car will be the answer. The power of its motor is 1200 hp. s., maximum speed -370 km / h, and acceleration to hundreds - just 2.9 seconds. And, of course, she just has an incredibly beautiful design. And the corresponding cost is 1,300,000 euros.
458 Spider Hennessey is another luxurious model. This car can reach a maximum of 330 km / h thanks to the 738-horsepower engine. And acceleration to hundreds takes only 3 seconds.
One of the most spectacular models can also be called the Enzo XX Evolution Edo Competition. This car was released in 2010. Under its hood is an 840-horsepower engine, due to which the car accelerates to a maximum of 390 km/h.
By the way, one of the Ferrari cars is in the top 10 most expensive cars in the world. The Ferrari 330 P4 placed in the middle of this honorable ranking. And the car, despite being made in 1967, costs $9,000,000.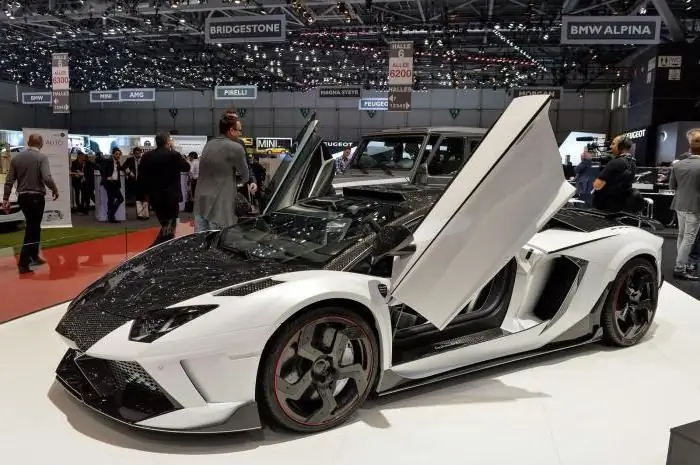 "Lamborghini"
This is a relatively young company since it was founded in 1963. By the way, an interesting fact: everyone knows that this company produces powerful Italian sports cars, but few people know that … tractors also come off the assembly lines of the company's concerns. But now it's not about them.
This company has its own rating of its own models. In terms of high cost, the first place is occupied by the Lamborghini Veneno Roadster. This model was released in 2014 and costs 3,300,000 euros. Under the hood of the model is a 750-horsepower engine, thanks to which the car reaches a maximum of 355 km / h. And it accelerates to hundreds in just 2.9 seconds.
And here is the first place in the ranking of the most powerful models of the companyoccupies Aventador LP1600-4. The car has a 1600-horsepower engine under the hood! Due to it, the car accelerates to hundreds in just 2.1 seconds, and its maximum speed limit is 370 km/h. Such a car costs about 2 million dollars. Yes, Italian-made cars are not cheap, but it's not for nothing that they take first place in world car ratings!
Maserati
Talking about Italian cars, the badges of which can be recognized by every person, one cannot fail to note Maserati. This concern produces exclusive cars. The company itself puts the MC12 Corsa in the first place in its own rating. Its price is 1,160,000 euros. Engine power - 755 liters. with., the maximum speed is 326 km / h, and acceleration to hundreds takes only 2.9 seconds.
And not so long ago, the company announced that fans of luxury cars will soon be able to see their new model, which was given the name Levante. This is the first crossover of the Italian brand. By the way, the price is not so unbearable (for a car of such a famous company) - 72,000 euros. Under the hood of the novelty, the developers installed a 350-horsepower 6-cylinder engine. But this is the base set. For a novelty with a 430-horsepower engine, you will have to pay 140-145 thousand euros.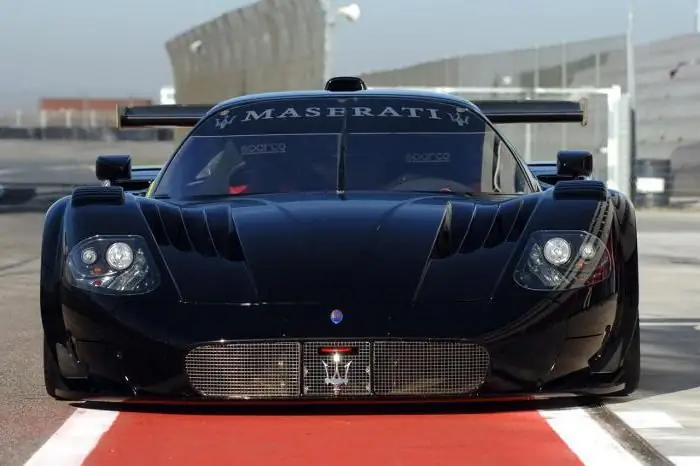 De Tomaso Automobili SpA
Not everyone has heard about this concern. Therefore, it is worth talking about it in more detail. And he produces Italian sports cars. The first production racing car produced by De Tomaso was presented to the public in 1963. And let in 2012the company was abolished, its cars deserve attention.
Take, for example, the 1993 Guara Coupe. The power of its engine is 430 liters. s., and the maximum speed is 270 km / h. No less impressive data boasts a car called Mangusta, released in 1967. Under its hood is a 306-horsepower engine, thanks to which the car accelerates to a maximum of 249 km/h.
Another interesting model is the Pantera. She has a very unusual, original silhouette - this is her feature. And the performance is powerful (for 1971) - a 330-horsepower engine that accelerates the car to 259 km / h.
Now these are long forgotten Italian cars. The names of the models of this company at one time were really well known - after all, De Tomaso cars even participated in Formula 1. And, perhaps, if it were not for the decline in the development of the company and the crisis, the concern would still exist.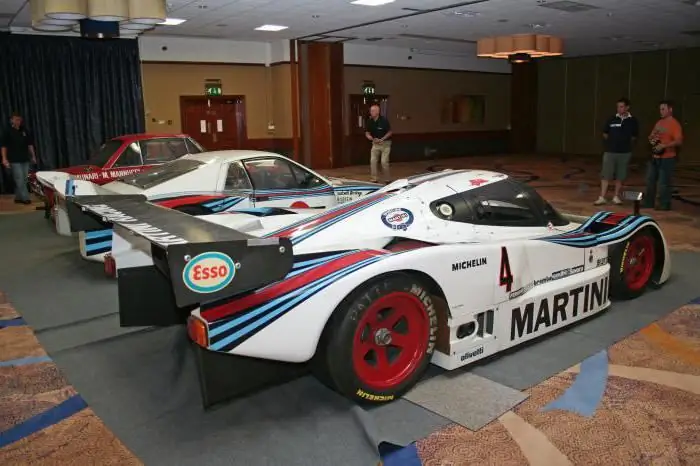 Little-known firms
Innocenti is one of those firms that have long been abolished. Her work was terminated in 1997. Prior to that, exactly 50 years, the company produced scooters and cars. It was not easy for the company to break into this segment, since at the time it was founded, Fiat dominated the market. But certain models still received a calling. This is a 1963 Innocenti 950 Spider, a 2-seat model with disc brakes and a 58-litre engine. Yes, it was not powerful, but it had a very attractive design.
Another company - Lancia Automobiles S.p. A. It has been in existence since 1906. The Lancia LC2 series of racing cars (existed from 1983 to 1985) was especially popular. These cars were powerful - they had V-shaped 800-horsepower injection engines under their hoods, thanks to which the maximum speed of the model was more than 350 km / h. The LC2 has won a total of three races and 13 pole positions.
Interesting facts
Cizeta hasn't been mentioned yet. This is an Italian company that was created in order to … produce the most advanced supercar in the world. Yes, that was exactly the idea. And the history of the company itself began in 1980.
And in 1988, a Cizeta Moroder car was provided in Geneva, on which Italian numbers proudly shone. There were a lot of cars at the showroom, as always, but it was this model that caused a real storm of emotions. In order to understand why exactly, just look at it (photo provided above). But it was only a prototype. An upgraded version was released in 1991. Under its hood was a V-shaped 6-liter 520-horsepower 16-cylinder engine, thanks to which the car accelerated to hundreds in just 4 seconds. And the speed limit was 327 km/h.
But in 1994 the company was shut down. However, she managed to become famous for her shortest history, one of the most powerful engines and just a crazy price for cars (about 700 thousand euros at that time).
In general, as you can see, each Italian company is unique in its own way, and models thatproduced by them too. And you can be sure that in the future, these companies will produce many models that will become true legends in the automotive world.
Recommended: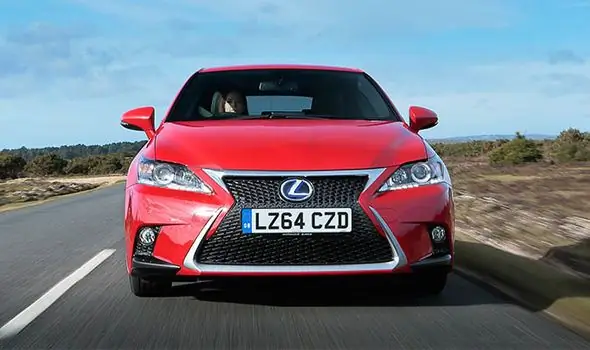 It is necessary to evaluate the reliability of a car according to several criteria at once. Some brands have a practically unkillable suspension, while others are famous for high-quality engines. But the most reliable car is the one that will be highly rated on several criteria at once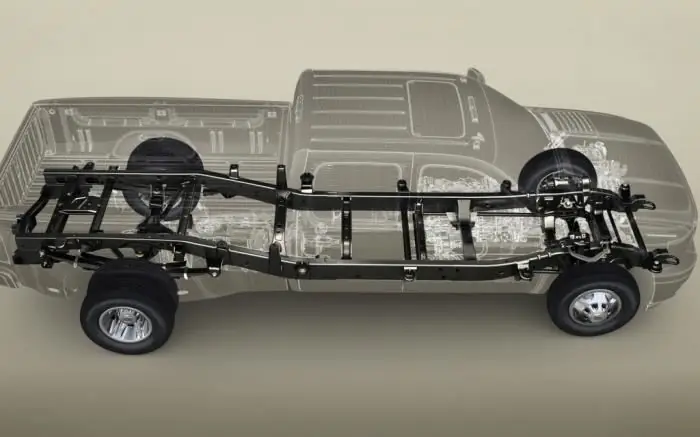 Frame SUVs: description, rating, manufacturers, photos, features, interesting facts. Frame SUVs: overview, list of models, specifications. What are the best frame SUVs?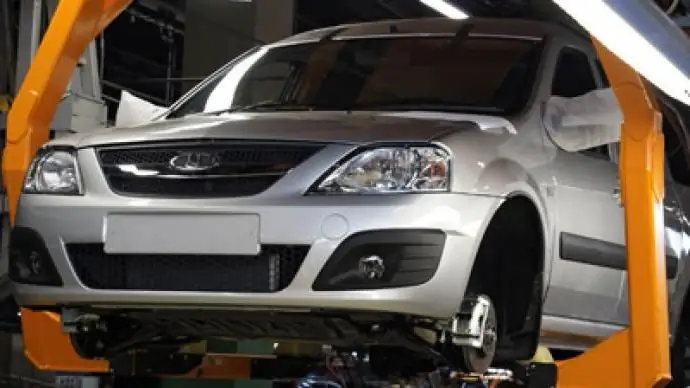 Russia is one of the largest European car manufacturers. Several tens of thousands of a wide variety of vehicles roll off the assembly lines of numerous factories every year - from budget models of small cars to large luxury SUVs. And these are not only cars of Russian brands. In recent years, world automakers, wishing to strengthen their influence in the Russian automotive market, have opened all new plants and assembly departments in the domestic expanses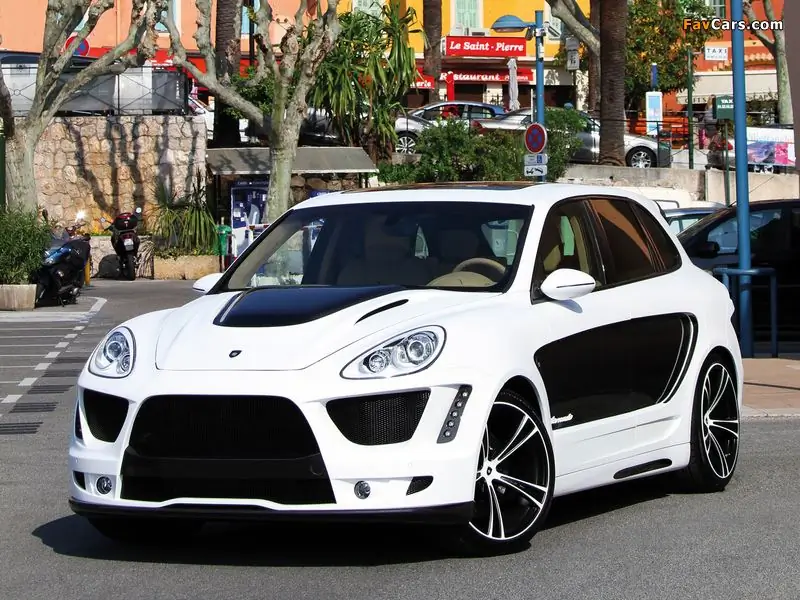 The most powerful SUV: rating, features, photos, comparative characteristics, manufacturers. The most powerful SUVs in the world: an overview of the best models, technical parameters. What is the most powerful Chinese SUV?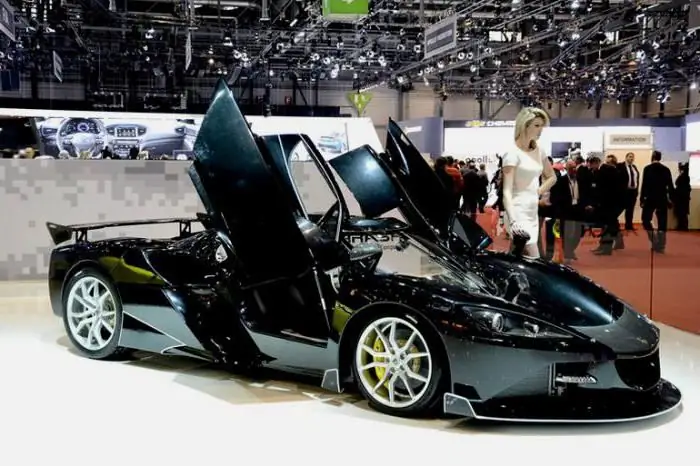 Cars made in the UK are well known around the world for their prestige and high quality. Everyone knows such companies as Aston Martin, Bentley Motors, Rolls Royce, Land Rover, Jaguar. And these are just a few famous brands. The UK automotive industry is at a decent level. And it is worth at least briefly talking about those English models that are included in the ranking of the best