The world famous company "Marshal", which appeared at the end of the last century, has long gained immense popularity among car owners. The unique design of the Marshal rubber has undoubtedly contributed to this, as well as the high quality that is maintained throughout the entire service life.
Manufacturer
Marshal tires are in high demand among Russian car enthusiasts, their sales are steadily growing from year to year. However, many drivers ask questions - who is the manufacturer of Marshal rubber, where is it produced and where does it enter the Russian market?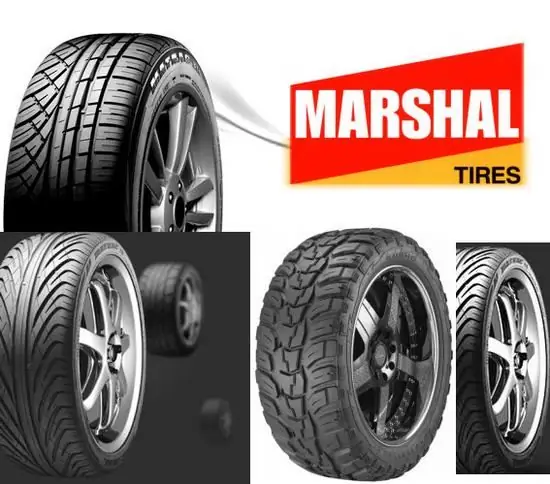 The manufacturer is the Korean corporation Kumho. Its laboratories are located in England, so the company's products are primarily sold on the European market. In total, the company's products can be found in more than 100 countries around the world. Marshal tires are renowned for their safety and reliability, which characterizes their resistance to abrasion and wear.
Marshal rubber is presented in the widest range of models for trucks, light trucks and cars. In addition, the company's factories produce tires forhigh-speed sports vehicles and SUVs. When developing Marshal models, environmentally friendly materials and innovative technologies are used. Before being sold, finished products are carefully checked and tested to meet modern quality standards.
Winter tire features
Modern and stylish tires "Marshal", in addition to a long service life, are resistant to different climatic conditions. Marshal winter tires are a real find:
tires provide reliable protection against hydroplaning;
guaranteed excellent vehicle maneuverability in all weather conditions;
provide stable and reliable grip on the road surface;
have unique technical characteristics, thanks to which your vehicle will easily and without any drifts pass any turns.
It is well known that roads in Russia are not always of good quality, especially during the cold season. But Marshal tires have a special tread pattern, thanks to which the wheels quickly get rid of dirt and water. The unique composition of tires retains elasticity even in severe frost. And the affordable price of Marshal winter tires, according to car owners, is an additional advantage.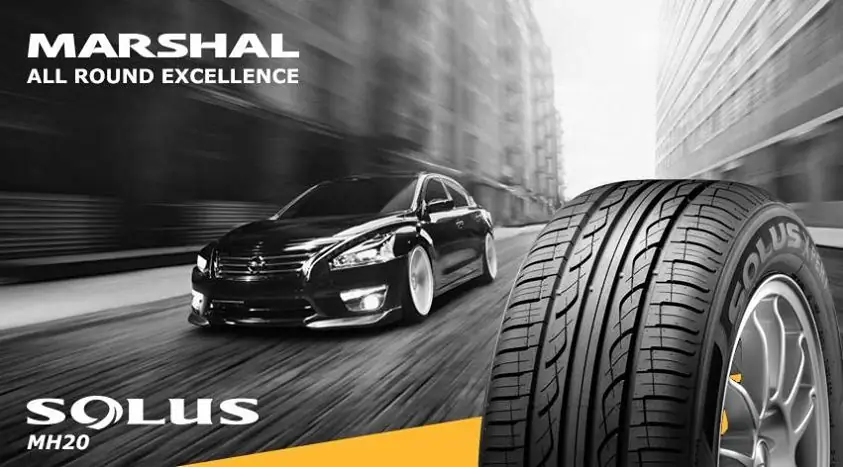 Why choose Marshal tires?
Car owners are attracted by the excellent quality and sports orientation of branded tires that occupy a worthy place in the European car market. Their attractiveness is due to many factors, among themwhich:
availability of all standard sizes and a wide range of products;
many well-known companies that create tuned cars explain their interest in Marshal tires as an opportunity to do extraordinary tuning with it;
affordable cost, significantly cheaper than competing firms;
high level of comfort and safety using unique technologies.
Summer tires
Brand products guarantee a comfortable ride on any type of road surface. During rainstorms, the tires eliminate the effect of aquaplaning and perfectly maneuver in corners. Tire tread with original design guarantees prompt cleaning of the tire surface from dust and dirt. Due to the presence of silicic acid in the composition of Marshal rubber, a high level of vehicle controllability is ensured. And the symmetrical tread design keeps the machine stable even at high speeds.
In numerous reviews about Marshal tires, car owners emphasize that tires emit a minimum of noise during operation. And also allow you to maintain controllability of the car even when driving over rough terrain.
Next, we offer an overview of some popular Marshal tire models with their characteristics.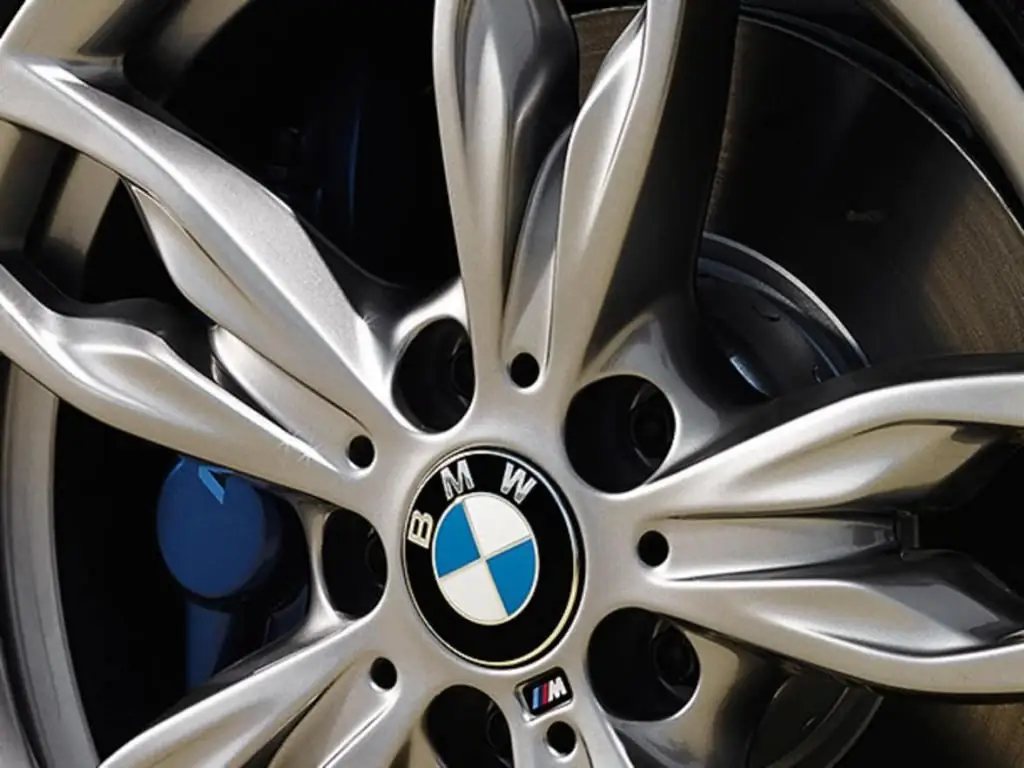 Studded winter
Marshal WinterCraft Ice WI31 is specifically designed for passenger cars who want to be confident in their driving safety and traction. In addition to excellent operationalcharacteristics, these tires have a more than affordable price, which pays off with durability and long service life.
Korean tire manufacturers, when creating this winter tire, used innovative developments that ensured excellent performance in all parameters, confident control and instant response to steering commands.
These winter tires feature an aggressively directional V-shaped tread design that creates a one-piece center rib with exposed blocks. A distinctive feature of this design is the multidirectional drainage slots located at different angles. All of these factors create confident traction on snowy, icy or wet winter roads, while the one-piece center structure guarantees precise directional stability.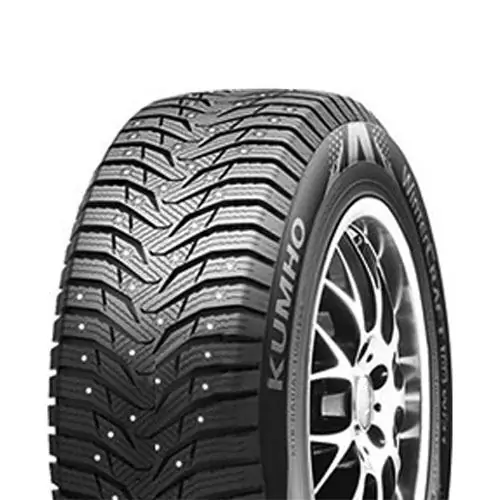 Honeycomb-shaped walls with multiple sipes improve handling and traction on ice or packed snow.
V-shaped "winter" tread pattern provides easy handling and good road holding.
Optimized rubber compound gives the tire reliable and stable grip.
Kumho prototype
The Marshal KW31 non-studded winter tires are "cloned" according to Korean-made I'Zen KW31 winter models. This tire has proven itself well in difficult Russian climatic conditions, which indicates its outstanding performance. The applicability of this rubber is quite extensive - it is great for installing almostfor any modern passenger car with a wheel diameter of 14 to 17 inches.
Because this model was originally developed for operation in harsh winter regions, its rubber compound was created taking into account the specifics of use in sub-zero temperatures and on surfaces with low coefficient of adhesion. To achieve these goals, the compound to create rubber has been endowed with improved abrasion resistance and a variety of components that provide the tire with a significant part of the traction on ice and snow.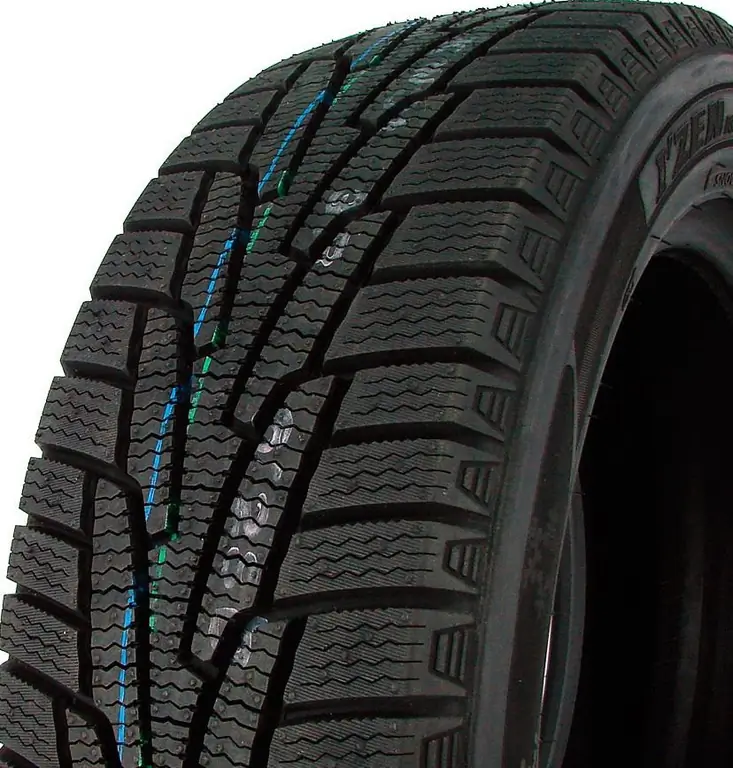 Features
When creating the Marshal KW31 rubber, the company's specialists used world experience in using a V-shaped tread pattern for winter models.
Developed by Kumho engineers, the directional symmetrical pattern provides uncompromising traction on any winter road.
Very high stiffness of the center rib gives the tire excellent directional stability and precise responses at the slightest steering movement.
Due to the location in the central part of the tread blocks, high traction characteristics are achieved on snow.
Two types of sipes provide the rubber with stability during sharp maneuvering and extra grip on ice.
Due to the block structure of the tread pattern, it was possible to obtain excellent drainage characteristics.
All season tires
Marshal KL71 Road Venture MT is designed for heavy off-road use and is designed forinstallation on most SUV models.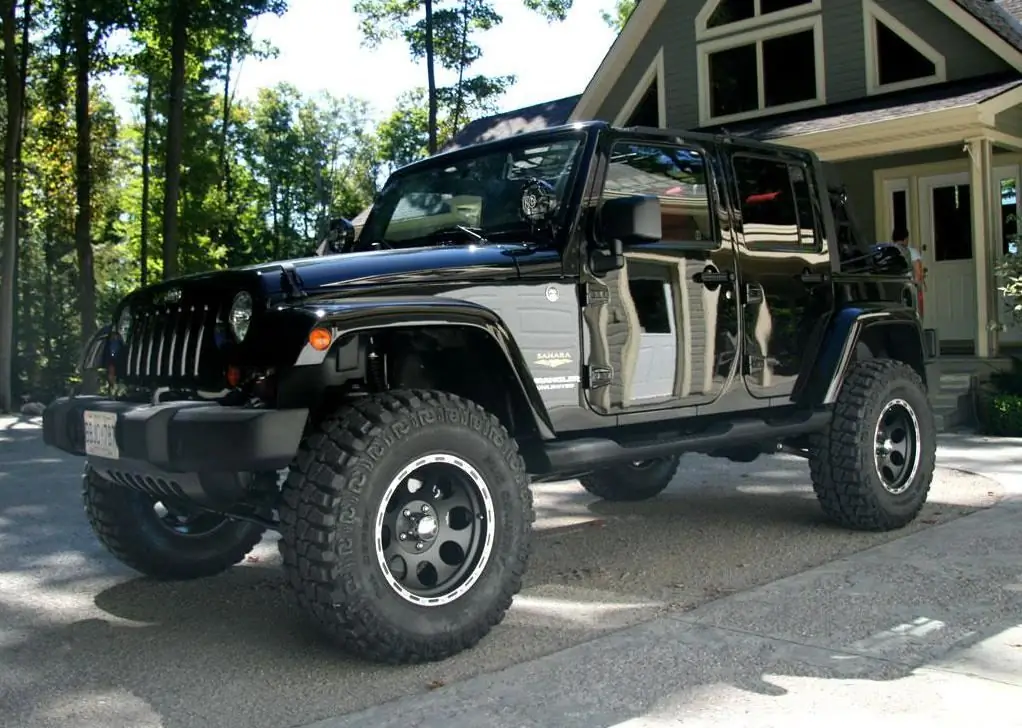 Wide lateral and longitudinal lateral grooves channel water away from the tire's contact patch, thereby reducing the risk of hydroplaning.
Resistant to cuts and punctures, operation in severe weather conditions is possible thanks to the side lugs on a powerful tread. As a result, these tires perform well on both rough terrain and soft ground.
The tire's tread has a directional pattern for excellent grip on the road.
Recommended: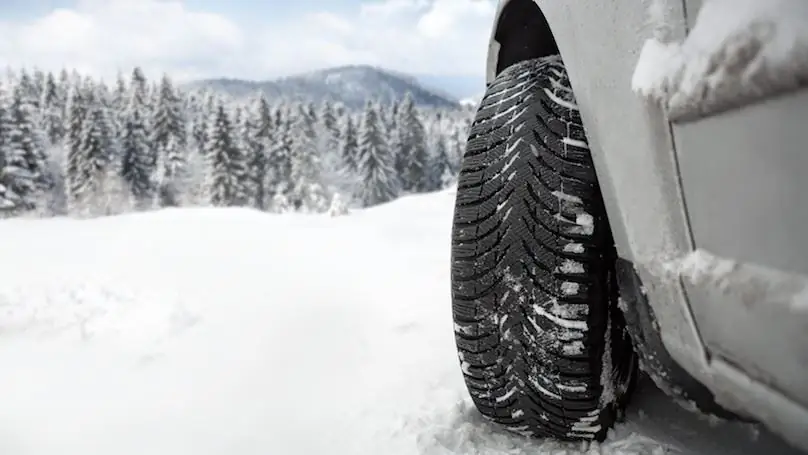 Winter has always been a difficult period for motorists. Car owners begin to prepare for frost and ice already in the fall in order to meet the cold fully armed. And the main concern is, of course, the replacement of summer tires with special winter tires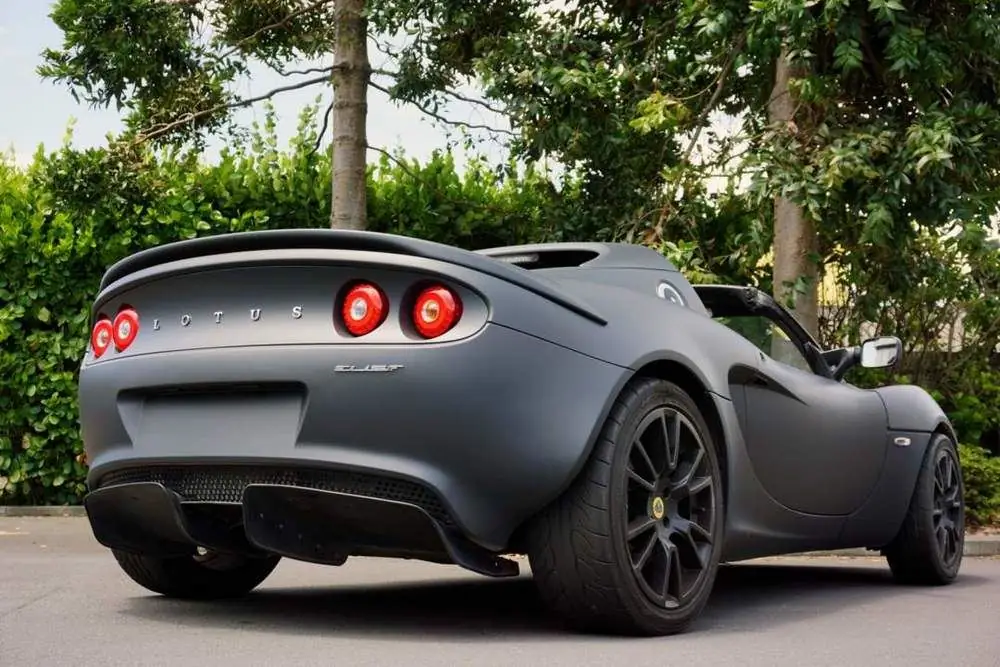 Liquid rubber for cars is vinyl. It is also called rubber paint. This coating option is a real alternative to car enamels, which are used today for painting cars. This technology is innovative, but today many motorists have already tested it
Liquid rubber is a modern multifunctional coating based on bitumen. It is easier to cover a car with liquid rubber than with a film - after all, the sprayed coating does not need to be cut, stretched in shape, and then the bumps removed. Thus, the cost and time of work are optimized, and the result is qualitatively the same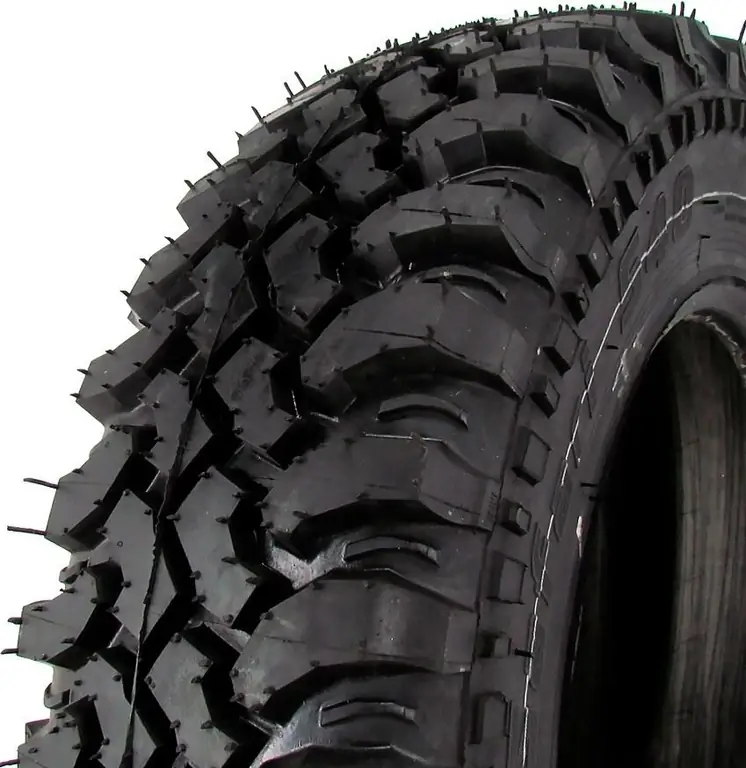 Description of tires "Forward Safari 540". What types of vehicles are these tires intended for? How does tread design determine the basic performance of a rubber? What are the advantages of this model? Due to what manufacturers managed to increase the mileage of the presented tires?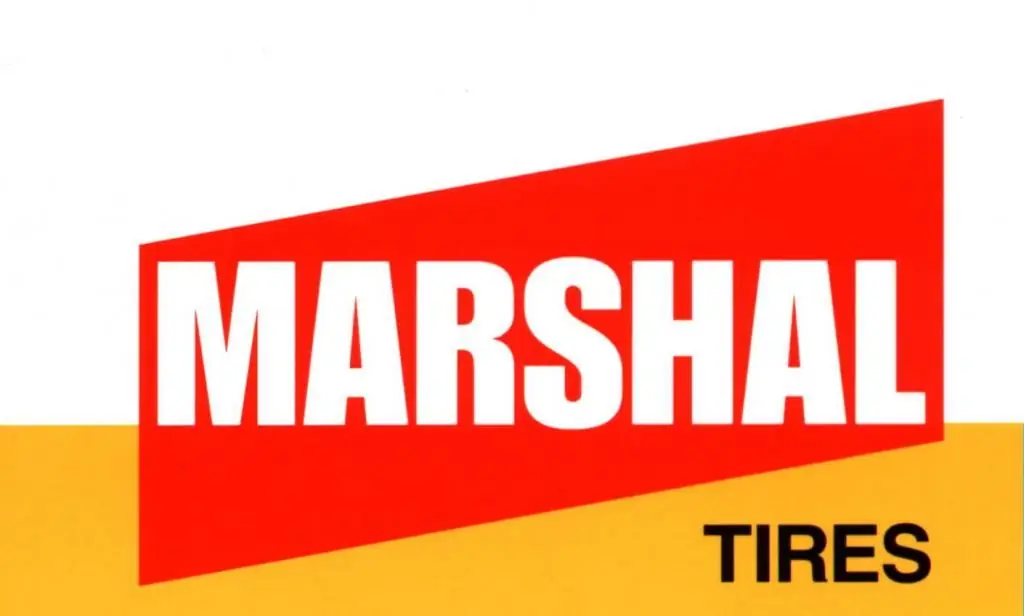 Reviews about tires "Marshal". In which country are tires of this brand made? Who currently owns the presented trademark? What are the features and benefits of this rubber? What class of tires does the company offer for motorists? Tire opinions from drivers and independent experts