Scooters have long been popular. Residents of megacities fell in love with them for maneuverability (it is easy to bypass the most terrible traffic jam on the road) and small size (there is always a parking space). For rural workers who are not spoiled by public transport, this is a convenient, inexpensive and reliable means of transportation. Scooter Yamaha BWS 100 has long found its many fans among those and others.
Reliable "Japanese" made in China
Until 2005, the production of this model was only in Japan. Now the Yamaha BWS 100 is assembled in Chinese factories. However, this did not diminish the popularity of the model. Taiwanese Mikuni engines and carburetors are just as economical, reliable and easy to maintain. And for the rest of the scooter components and assemblies, only high-quality components from time-tested manufacturers are used.
Comfortable seat and sufficient engine power allow you to move on it quite confidently both when traveling around the city and in light off-road conditions.
Reason for popularity
The Yamaha BWS 100 model appeared on the scooter market back in 1998. Over such a long history of its existence, the "long-liver" has undergone not only numerous changes, but also acquiredinvariable in such cases, the reliability and elaboration of the design in all details and trifles. Parts for this scooter are available both in price and variety of manufacturers. If you wish, it is easy to purchase original products. Copies from well-known manufacturers have also flooded stores for such a long time on the market.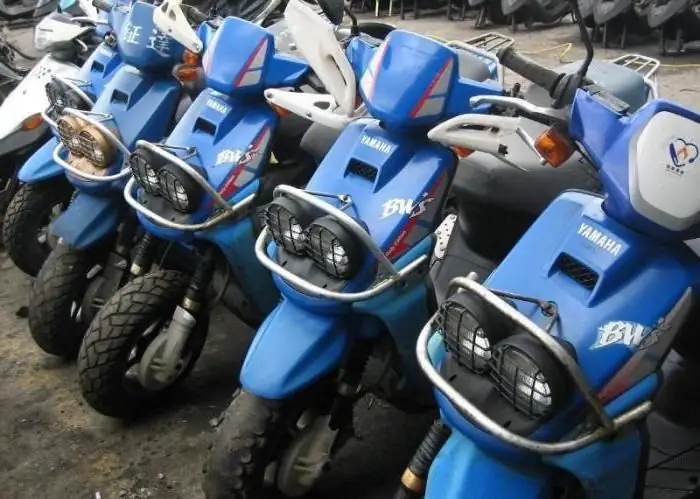 When developing this model, popular consumer indicators and wishes were initially taken as a basis:
double seat design and sufficient load capacity;
easy to manage;
sufficiently large wheelbase and ground clearance;
good cross.
Compliance with all these conditions has attracted the attention of buyers, whose number is not decreasing today.
Yamaha BWS 100 specifications
In terms of technical characteristics, "Yamaha BVS" is in no way inferior to its "classmates" from Suzuki or Honda. The scooter is equipped with a single-cylinder, two-stroke air-cooled engine (101 cm³ and 11 HP).
Maximum load of 160 kg allows even two adults to move comfortably on it. Ground clearance (119 mm) and 10-inch wheels with high-profile tires are enough combination to overcome city curbs or small potholes on country roads.
With the maximum speed (85 km/h) declared by the manufacturer, you can feel confident even in busy traffic (within the city),even on a country road. A fuel tank with a capacity of 5.7 liters (with an average consumption of 3.5-3.8 liters per 100 km) provides such a "baby" with enviable autonomy and "range" at one gas station.
The seat is quite ergonomic and comfortable, besides there is a compartment under it, where you can easily put a full-size helmet.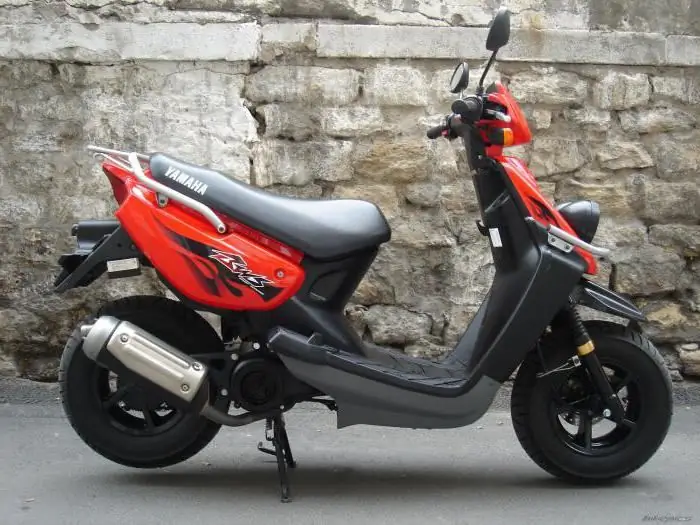 Tuning Yamaha BWS 100
Any owner of motorcycles wants his "two-wheeled friend" to look stylish and individual. Now on the market there are a large number of accessories for the simplest external tuning of the Yamaha BWS 100, which does not require special technical training:
rear-view mirrors of various shapes;
handlebars in various colors;
direction indicators of the original design;
rear side pads;
front fairing with integrated headlights and so on.
Well, advanced and savvy "riders" (especially those who have a Yamaha - not the first scooter) are engaged in technical tuning to improve acceleration dynamics, maximum power and other technical indicators. Some, even losing the manufacturer's warranty, immediately (before running in and the first MOT) change the standard variator to a Malossi Multivar 2000 or Top Racing MV1 kit.
Those who are not satisfied with the fuel injection system, instead of the stock VM16SS carburetor from Mikuni, they install on the PHBG scooter from Dellorto.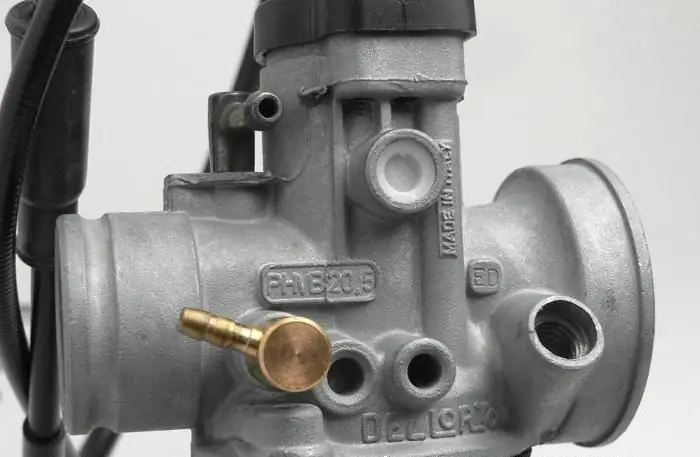 Replacing the standard exhaust system withStylish chrome pieces from Tecnigas or Turbo Kit not only speed up the "start from a place", but also significantly increase the attractive appearance of the scooter.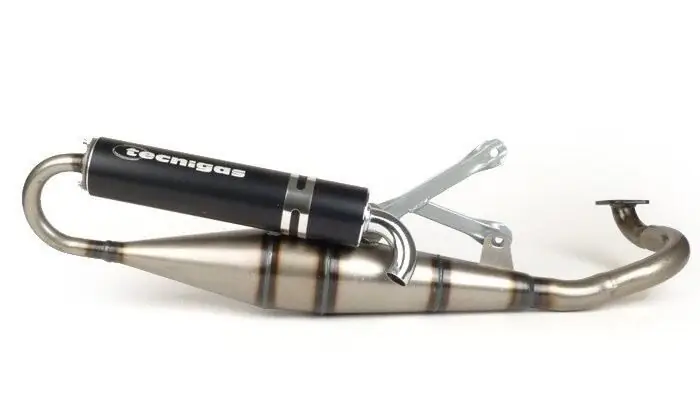 In general, the field of activity for fans of tuning their "Yamaha BVS" is wide and varied. And it's not difficult to overclock it to "weave" and more (with certain technical skills and appropriate investments).
Popular topic