The modern car is crammed with all sorts of electronics aimed at improving safety or creating comfortable conditions while driving. Not every driver is aware of all electronic devices, as well as the tasks they perform. The only exception is perhaps the head unit. This term hides the multimedia system of the car, which performs many of the functions we are used to.
In this article, we will analyze in detail what such systems for multimedia are, what capabilities modern models from various manufacturers have.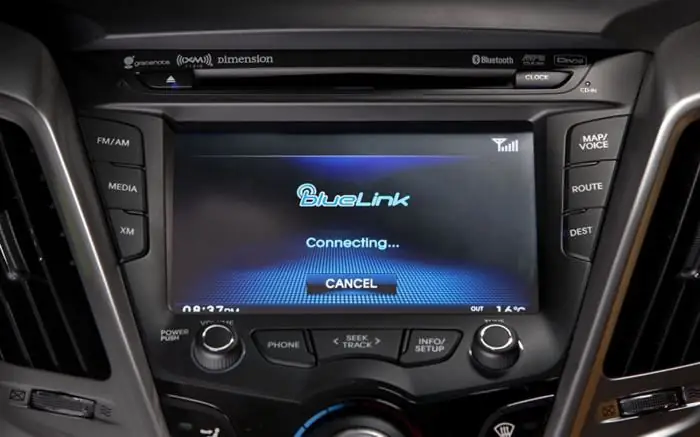 The multimedia system is the centerpiece of the car interior
Since ancient times in the interior of any civilian car, the central place was occupied by a radio tape recorder. There are many devices on the dashboard, but it was with it that I had to deal most often. Previously, its capabilities were limited only to playing FM radio or, at best, audio cassettes and discs. What significant changes have taken place?
Now regular headdevices – are complete systems capable of performing many different functions. In fact, with their help, the car turns into a full-fledged entertainment center, and in some cases – and into a computer that controls the performance of the car.
There are several main groups of tasks that the head unit is designed to perform:
Entertainment (audio and video).
Control over various vehicle systems.
Ground orientation (satellite navigation).
With the demands on today's vehicles ever-increasing, the complexity of traditional multimedia systems is also getting higher.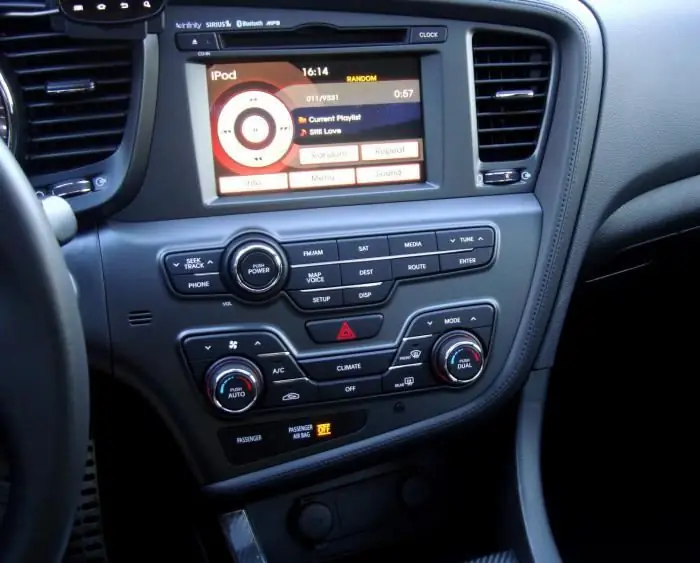 Appearance and location features
Traditional car radios were almost invisible in the cabin - they did not take up much space, and control was carried out with just a few buttons. Now the situation has begun to change radically. Most often, manufacturers themselves create a head unit for a specific car model.
There are several characteristics of such a device:
Central position on dashboard.
Stylish and attractive appearance.
A lot of different buttons or control options.
Availability of LCD display, etc.
This suggests that regular head units are becoming much more complex and more functional. Accordingly, their importance rises.
Possibilities of modernmultimedia systems
Different models of such devices differ not only in their appearance, but also in their capabilities. Obviously, the standard head unit "Toyota" will be different from those models that are installed on cheaper models. Although now all manufacturers are striving to reduce this gap, and this is facilitated by the rapid development of various technologies.
If we take the most advanced option as an example, then the head unit has the following features:
Radio.
Play audio from various media (CDs, flash drives, etc.).
Play video with output to the main screen (or connected separately).
Satellite navigation (GPS and GLONASS).
Control various automotive systems (with data output to the main screen).
Quick touch screen control of various devices (lighting, air conditioning, driving modes, etc.).
Original head units become a kind of additional dashboard designed to make life easier for the driver and passengers.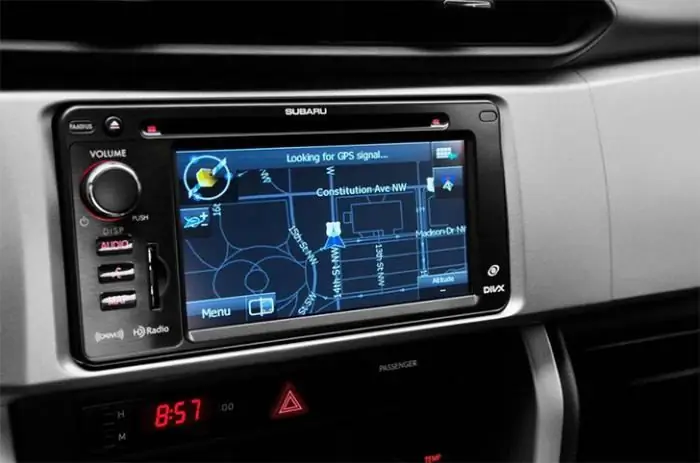 Navigation is a popular and requested feature
As already mentioned, the requirements for cars are constantly increasing. In this regard, regular head units are becoming more complex. Most often, this leads to the fact that they combine the capabilities of various devices, including the navigator.
Traditionally, the main functions includethe following:
Demonstration of a map of the area.
Route planning.
Calculate the speed and time of movement.
Providing up-to-date traffic information (in extended versions).
At the moment, devices are equipped with sensors for both GPS and GLONASS. In automatic mode, they determine the exact location and provide relevant information on the main screen. The advantage is obvious: there is no need to purchase a separate navigator.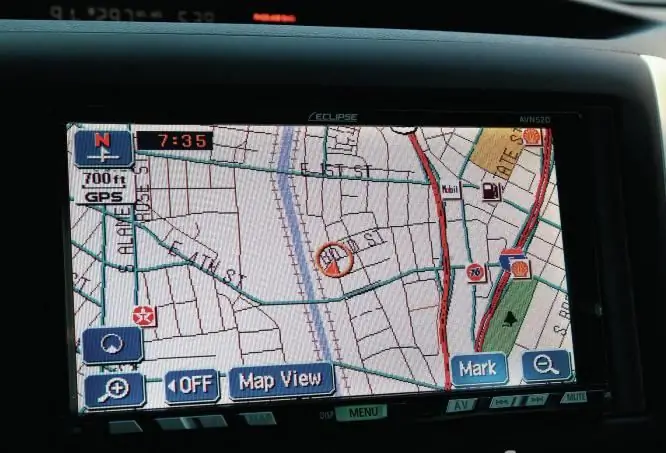 Third Party Multimedia Systems
Today's head units or other leading automotive brands are quite common these days. However, owners of simpler cars from the budget price category are deprived of the opportunity to enjoy all the advantages of such devices. The question arises as to whether such systems can be installed separately.
Yes, third-party models are now sold in a huge assortment, and the head unit can be installed on almost any car.
Where to buy?
Today, you can find everything you need in specialized automotive stores, as well as order via the Internet. Devices from various manufacturers are on sale, differing in their capabilities and dimensions.
What to do after purchase?
It is enough to contact a service center or a car repair shop offering installation services for the GU. Experienced craftsmen will perform all operations quickly andquality.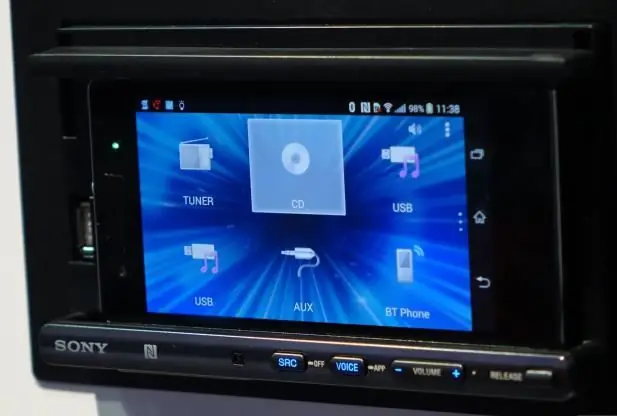 Purchasing Features
You should always choose only the best for your car. And it is desirable not to overpay extra money. Therefore, the issue of choice must be approached very carefully, without missing a single detail.
When buying, you should pay attention to specific technical parameters:
Functionality.
Set of built-in elements.
Internal memory.
Availability of various connectors and wireless modules (USB, Bluetooth, Wi-Fi, etc.).
Installation requirements.
Experts recommend formulating specific requirements for yourself, so that later it would be easier to choose one or another model. The cost of such equipment varies over a wide range, so it is better to immediately resolve all existing issues.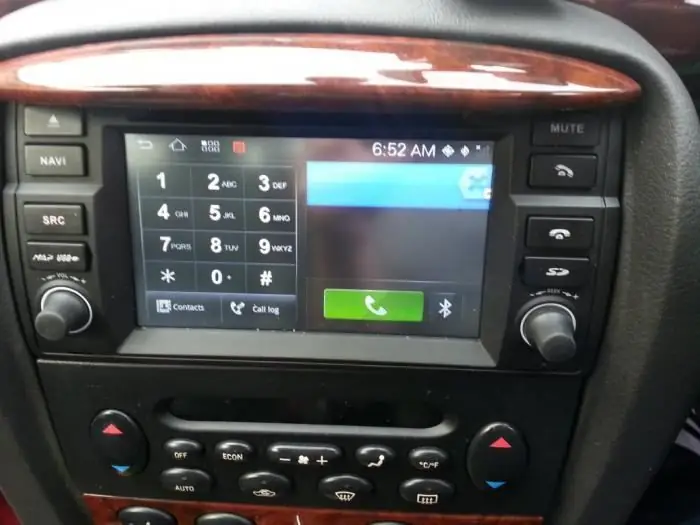 Compatibility of the multimedia center with a particular car model
One of the main points is the compatibility of equipment with a specific car model. In other words, when choosing, everyone wonders if it will be possible to install this or that device on their car.
If you are, for example, a Chevrolet owner, then you should choose the appropriate Chevrolet head unit. Experts recommend to study the list of compatible or recommended models. Usually such information can be found on the manufacturer's website or in the description for a particular device.
Although there isand universal models that fit in size and other technical characteristics to almost any car. The disadvantages of such versions usually include:
Limited functionality.
Possible complications during installation or further operation.
The need to use special frames (for a solid installation and hiding gaps).
It must be remembered that, for example, a specialized Nissan head unit will always be more functional and of higher quality than universal models on cars of this brand.
Multimedia centers based on Android OS
In the last 2-3 years, various devices based on the Android mobile operating system have become popular among motorists. A large number of various gadgets are produced based on this OS. In addition, the system itself becomes more functional and convenient.
At present stock Android head unit - is the most advanced and innovative solution for various vehicles. It has not only rich functionality, but also a well-thought-out control system, a pleasant interface and the ability to independently expand the capabilities of the device. Here's what makes this equipment so attractive:
Extended feature set.
Easy and convenient operation.
Compatible with various mobile gadgets.
Possibility of self-installation of additional software.
Many motorists own smartphones ortablet computers based on this system, so there are no difficulties in operation.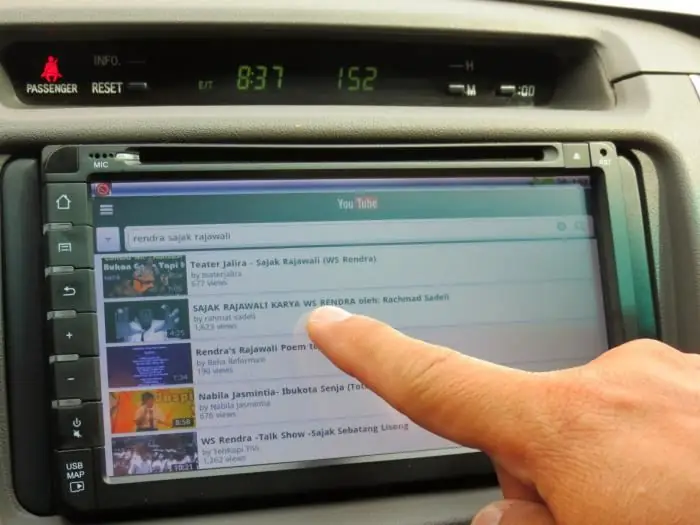 International Dimension Standards
Currently there are a number of international standards for this type of device. The most important is the standard regarding dimensions, because further installation largely depends on this.
Now all companies in production take into account the following standards:
Eight-pin connector type ISO 10487 (for connecting the GU with the main electronic systems of the car).
Single DIN ISO 7736 - 178 x 53 mm (common in some countries in Europe and South America).
Double DIN size - 178 x 106 mm (common in North America, UK, Japan).
When choosing a device, you should be guided by these standards - they will help you choose the most suitable option.
The ratio of car brands and models of multimedia devices
Now GU is not always represented by the same brand as the car. Automotive concerns often abandon their own developments, concluding lucrative contracts with third-party manufacturers. That is why efficient and high-quality electronic equipment can be sold under other brand names.
Based on partnerships between companies, model compatibility can be traced:
Mark Levinson for Lexus.

Bose is the head unit of Mazda and Cadillac.

Harmon Kadron - device for Mercedes, Saab, BMW, Subaru, etc.
Rockford Fosgate for Mitsubishi.
Sony for Ford vehicles.
Well-known electronics manufacturers such as Sony, BBK, Panasonic, Mystery, Philips usually produce more versatile models for popular budget and mid-range cars.
But in this case, we must not forget about the functionality of the GU. Simple models do not always have the necessary set of features; in some cases, such equipment is completely considered obsolete. Therefore, we have to look for a certain compromise so that the head unit does not need to be replaced soon after the purchase.
In some cases, the same GI may be sold under different brands. This situation is due to the fact that car companies enter into special contracts with electronics assemblers.
Universal head unit manufacturers
Universal models are in stable demand because they allow you to bypass many restrictions and install the necessary equipment on your car. These days there are some of the most famous brands. Among them, experts and ordinary consumers include the following:
"Phantom" (Phantom).
"RedPower" (RedPower).
"NaviPilot" (NaviPilot), etc.
The first brand is rightfully considered the most common, it occupies a leading position inEastern Europe. The company offers inexpensive and rather interesting solutions for a wide range of consumers.
The second company specializes in the production of devices running Windows and Android mobile operating systems, so its products are of considerable interest.
The third brand has proven itself on the positive side, because it offers a truly multifunctional equipment that is installed even on BMW and Mercedes.
Conclusion
When choosing OEM head units for a vehicle, there are many aspects to consider, primarily functionality and compatibility. It is very difficult to do this on your own, so it is recommended to pay attention to the recommendations of manufacturers and the advice of experienced users. Then it will be possible to choose a multimedia center that will significantly expand the possibilities, increase comfort during movement and safety on the road.
Quality models are found on sale in sufficient quantities, and new car owners often decide to replace their standard HU with a third-party model, because it is much more convenient and practical to use. This is especially true for devices based on the Android mobile operating system.
Recommended: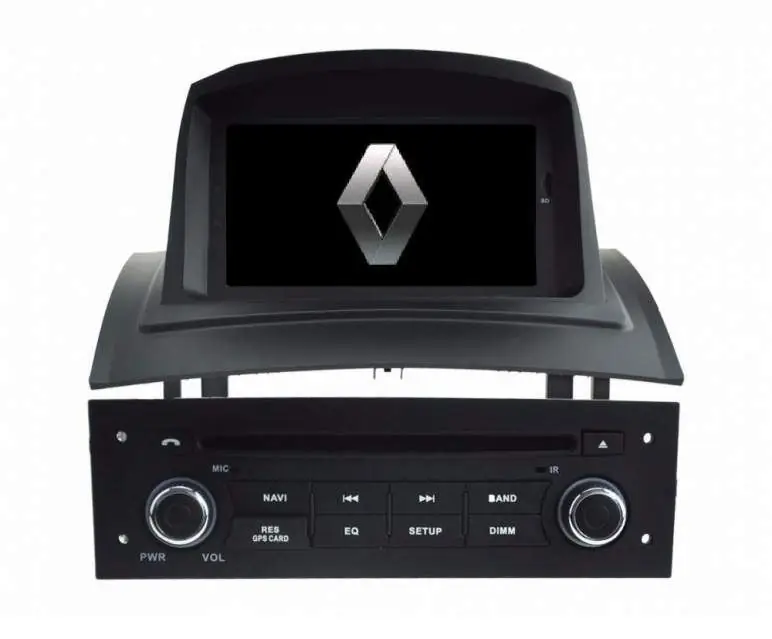 Over time, every driver thinks about improving the media center of his car. This will help the touch screen, GPS-navigator, and other modern features. For installation, a head unit "Renault Megan" or another one with the appropriate multimedia functions is suitable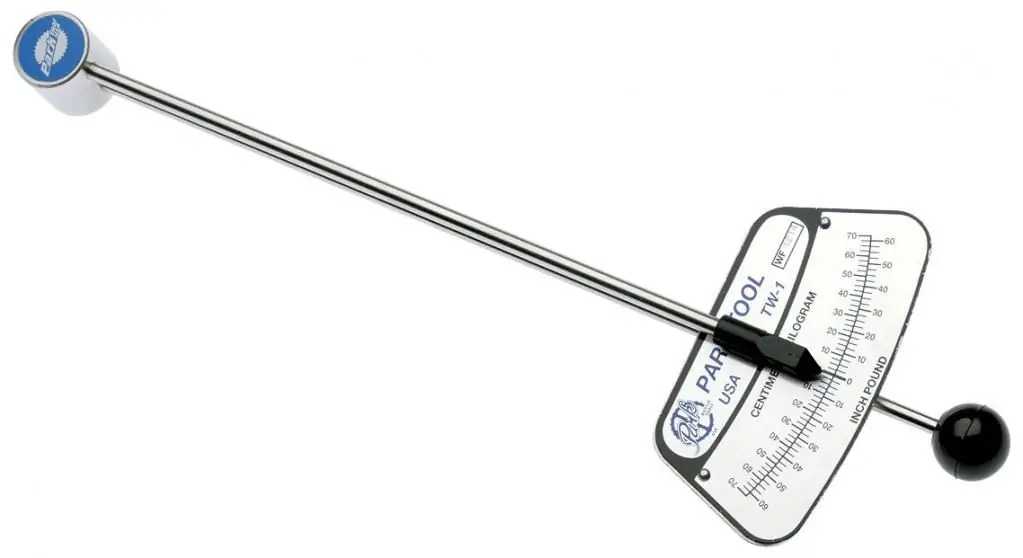 The cylinder head plays an essential role in the operation of the engine. Its correct position affects the operation of the gas distribution mechanism. Also, together with the cylinder block, it forms the combustion chambers. Therefore, when repairing, the correct tightening of the cylinder head is important
Most often, car owners perform cylinder head repairs involuntarily. If valve adjustment or replacement of oil scraper caps can be carried out without removing this engine assembly, then for lapping, replacing guide bushings, removing carbon deposits, etc. it will have to be dismantled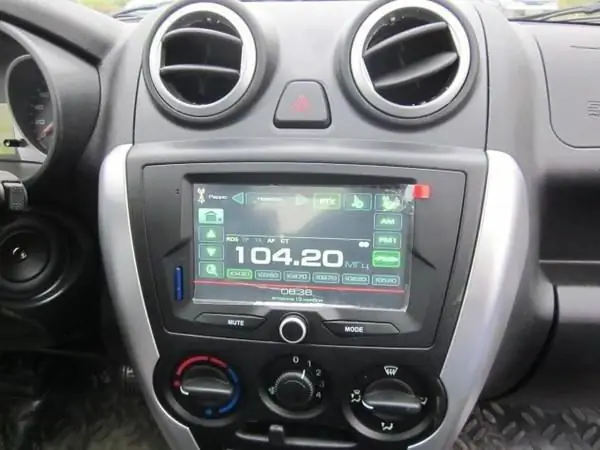 Today it is difficult to imagine a car without a car radio. Now such a device is considered not a luxury, but a very important component of a modern vehicle. In this article, we will consider the main characteristics of the head unit "Lada Grants", as well as the rules and features of its installation and firmware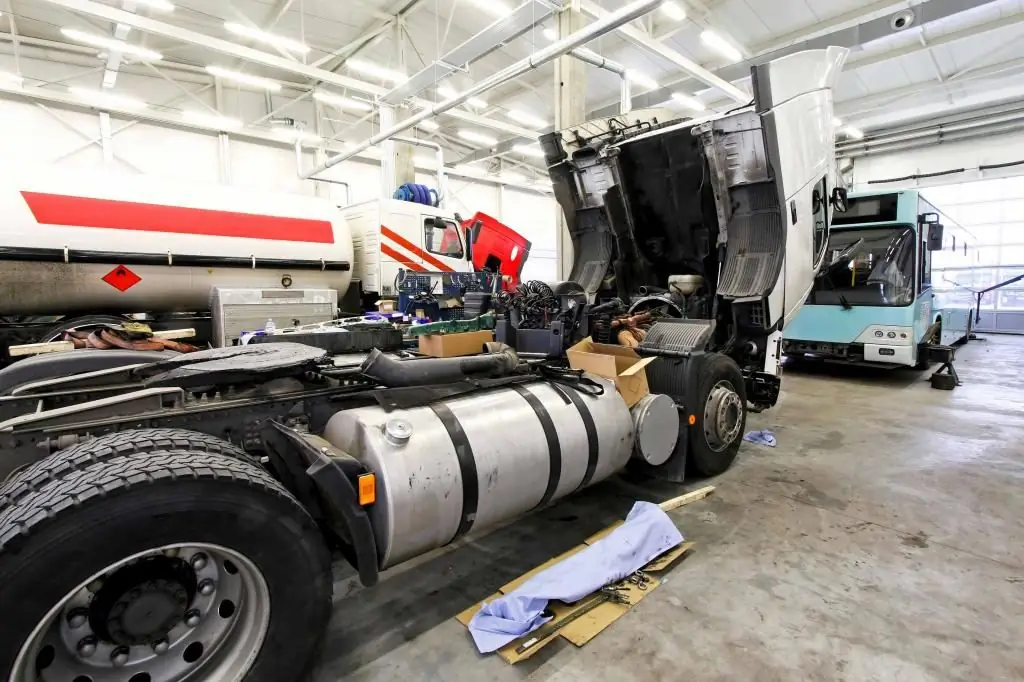 The concept of road transport rolling stock in a broad sense serves to determine the parameters of certain mechanisms that characterize them qualitatively. This is necessary for the correct selection of equipment in accordance with the conditions and specifics of the activity being carried out