It is simply impossible to list all Toyota models in short. The history of the concern begins back in 1937, and for almost 80 years a huge number of cars of this brand have been released. Well, in this case, it is worth talking at least about those models that have become the most popular and, in particular, have gained their recognition among our Russian customers.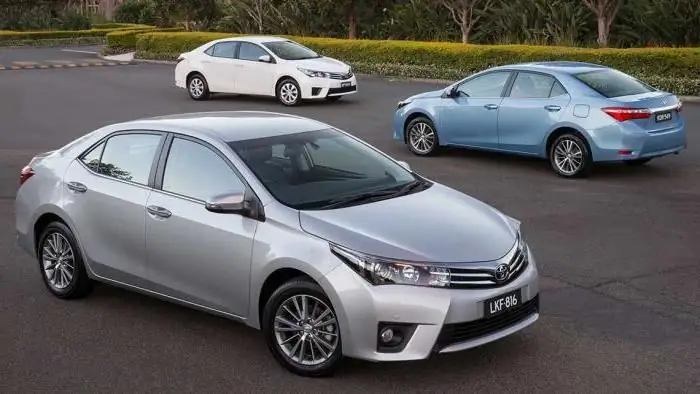 Sedans
In the Russian Federation, the most popular Japanese sedan is the Toyota Camri. And this is really a good Toyota car in all respects. All models produced by this concern are famous for their quality and reliability, but this model is especially fond of the Russians. She is not only attractive, but also quite powerful. There are several engine options - 1.8-, 2.0-, 2.5-, 3.5-liter. At 125, 148, 181 and 249 horsepower, respectively. A good Camry in good condition (used) can be purchased for 500-600 thousand rubles. True, there may be more expensive versions - over a million, but only the cost depends on the year of manufacture and configuration.
Telling aboutall Toyota sedan models, we can not forget about the Toyota Sprinter Trueno, Corolla, Corona, Crown and Mark X. These cars have also become popular among Russian buyers. What they all have in common is good looks, rather powerful technical characteristics (our motorists love cars that can "feel the speed") and moderate prices.
SUVs
Crossovers, SUVs - among them there are also very spectacular in terms of appearance and characteristics of the Toyota model. All SUVs produced by this concern have something in common. Naturally, this is a spacious interior, a comfortable fit, a solid body, good cross-country ability. Thanks to these advantages, "crossover" Toyota models have become popular.
All SUVs produced by this concern, of course, did not become popular in Russia, but RAV4, Land Cruiser, Prado, FJ Cruiser, Toyota Sequoia and Rush are the true leaders. Outstanding solutions in the interior, powerful motors - all this is inherent in them. For example, the engines installed under the hoods of Land Cruisers produce up to 309 "horses"! And up to "hundreds" they accelerate in 8.6 seconds. Very good for an SUV. And the all-wheel drive system cannot but rejoice: thanks to it, you can, as they say, "squeeze out the full potential" of the car.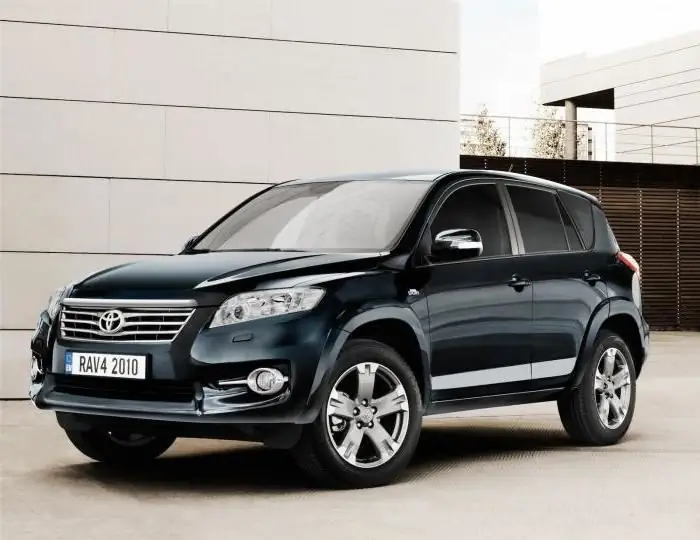 Sports cars
All Toyota models, which are sports versions, are special cars. One of the most striking examples is the Toyota Supra. Its release ended in 2002. The last one wasfourth generation. These cars featured a JZZ30 Soarer chassis and naturally aspirated 225 hp engines. For Europe, versions with 280 hp were produced. But the American modification was considered the most powerful car. Under its hood was a 330-horsepower unit. But all motors are as reliable as possible. They are easy to tune and last a long time even with tough use. They were usually aggregated with a 4-band "automatic", but there were also 5-speed manual transmissions.
If we list all the models of "Toyota" with a sporty character, then we can not forget about the car Toyota Celica. It was distinguished by a spectacular body with a pronounced silhouette and, as it were, a magical "look" of headlights. The features are also impressive. In addition to powerful engines, high-quality suspension and excellent handling, these cars had rich equipment. Pillows, fog lights, rear wipers, air conditioning, adjustable steering wheel, power glass, cruise control, CD player, sunroof, ABS, rear wing… in general, everything you need and even more was in these cars.
Well, from the new products - this is Toyota GT 86. 2012 release! In Russia, there were 19 such models available for sale. And at the time of 2012, each car cost more than one and a half million rubles.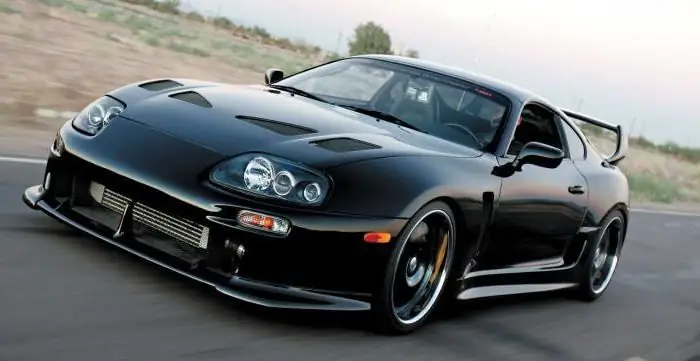 Minivans
These are also quite popular cars. Toyota, all the models of which are simply impossible to list, has produced many such cars in its history. The most popular is the Toyota Prius+. Spacious, comfortable, with a huge luggage compartment. Ideal for long trips with a large group!
Toyota Verso is another popular minivan. It is very compact (less than 4 meters in length), but the interior is very roomy. It can easily accommodate five people. In addition, this machine is the most economical. In the combined cycle, it consumes only 4.5 liters of diesel fuel.
Toyota Alphard is already a premium minivan. There are two options - for 7 and 8 passengers. And these cars do not just have a roomy interior. They also have an incredible size trunk. For 1900 liters. This is not like traveling - you can move anywhere!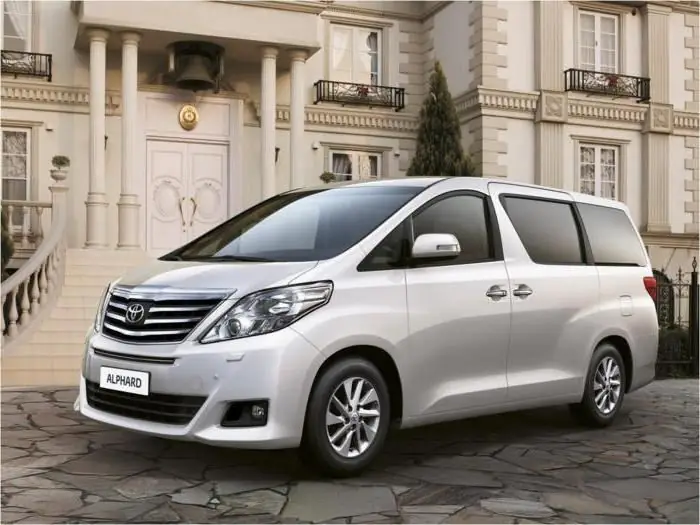 Universals
A last word about these machines. The most popular Toyota station wagon in Russia is the model known as the Avensis. She is attractive and good-looking. Moreover, "Avensis" has received five stars on Euro NCAP for safety of pedestrians. The Auris is also a station wagon, although it is commonly referred to as a "small family car". The notorious Corolla, by the way, is also produced in this body.
In general, the Japanese concern has developed and produced many different models. Coupes, sedans, station wagons, minivans, SUVs - there are a lot of them. And most of them became popular in Russia. And this is important, because this fact speaks of the high quality of these cars and that you can safely buy them without fear of breakdowns.
Popular topic