In many car washes you can find such a service as steam cleaning of the car interior. For some drivers, this phrase means absolutely nothing. Therefore, before entrusting this procedure to service workers, you should study the issue thoroughly and learn about all the pros and cons. Some motorists decide to do this work on their own, purchasing special devices for steam cleaning a car. What do professionals think about this and what can any oversight in this case lead to.
What is a cleaning steam generator
This is a special device that is designed for cleaning work. Water is poured into a special tank of the device, heated to a boiling point. After it is generated into steam, which has a temperature of 120-150 degrees. This figure depends on the brand of the device. This method of cleaning is the most effective, since with the help of hot air it is possible to remove dirt in those places where it is impossible to do it with a rag. It is generally accepted that no chemicals are used during steam cleaning, the main functionperforms hot air. However, it will not be able to clean stains and stubborn dirt without the addition of car chemicals.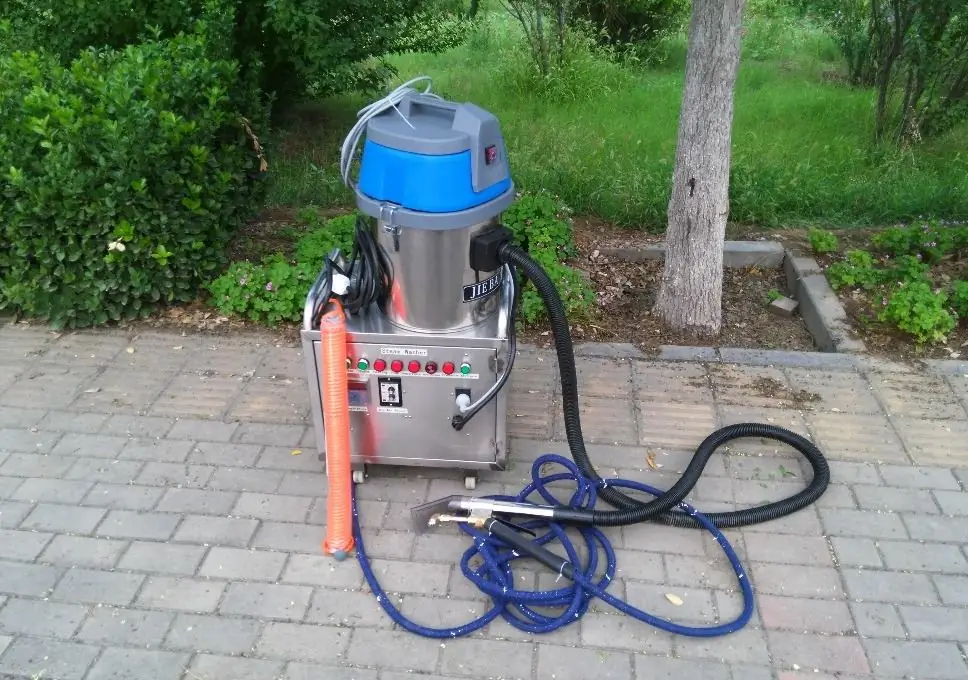 How it works
In order to dry-clean the interior of a car with steam and remove even stubborn dirt from various surfaces and structures, detergents cannot be dispensed with. With their help, you can clean mold, grease residues, glue, chewing gum and grease stains. This is the most common type of dirt in the car.
Many steam generators have additional features that allow for thorough dry cleaning of the interior with steam, as well as disinfection of any surfaces. After carrying out such a procedure, you should additionally rinse all surfaces with clean water so that the remnants of detergents are removed.
What is steam cleaned in a car
The versatility of this cleaning method is that it helps to quickly wash dirt on different surfaces. The time to complete the work will depend on the capacity and brand of equipment. This service is more expensive than a simple hand wash, because water does not come into contact with contaminated surfaces. Therefore, the machine will dry much less after the procedure. The following parts of the vehicle can be cleaned with the steam generator:
Engine. After completing the work, the possibility of a short circuit is reduced. This type of washing is the safest for all components of the power unit and the entire engine compartment, since the possibility of damaging any connections with your hands is completely excluded. However, after hitting even a smallamount of moisture on the surface of the motor may cause corrosion. Therefore, the most common engine wash using a special dielectric composition. This method is perfect if you plan to mothball the engine and use it only after a few years.
External surfaces - body and glass. Adhering dirt and chemical reagents left after the winter are removed much faster with the help of steam. This is especially true if the pollution has accumulated in narrow places with difficult access. In order to completely wash the car frame, you will have to use specialized chemicals. Steam, even at high temperature and directed action under strong pressure, will not remove all stubborn dirt. Especially if there are microcracks on the surface. Usually, after using the steam generator, the body is polished with microfiber.
The interior is the part of the car most often asked to be cleaned by drivers. After the dry cleaning of the interior with steam with antibacterial additives, all unpleasant odors are removed inside. In addition, there are absolutely no streaks and greasy stains. However, you must carefully remove dirt from natural surfaces such as wood, metal, genuine leather, as they are most susceptible to destruction.
Exposure to hot steam in the cabin can also be harmful to artificial materials such as fabric, leatherette and plastic. Color saturation may change or local shrinkage may appear.Therefore, it is recommended to set the temperature inside the cabin to no more than 100-110 degrees and carry out processing at a distance of no closer than 20-25 centimeters.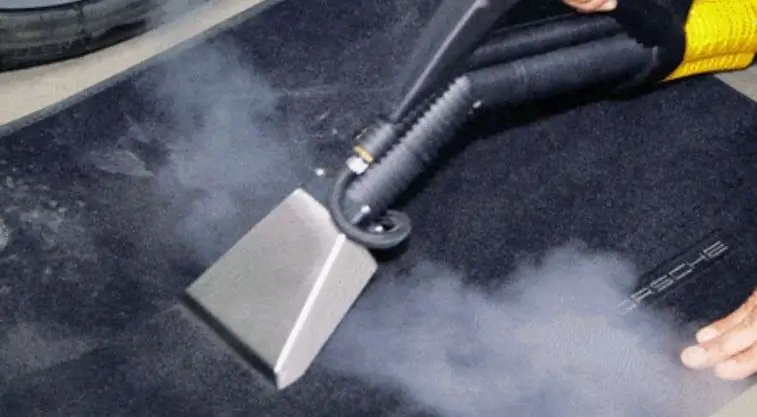 Can I do at home
Some drivers purchase household steam generators that are designed for use at home. With the help of these devices, housewives steam clothes and remove old dirt from vertical surfaces. You can also use the device in the car. However, such a device has less power than an industrial one; it will not work to clean persistent old stains. In addition, it is possible not to calculate the heating power and ruin the upholstery in the car. Therefore, the best way to dry clean a car is to trust professional craftsmen who have experience in this field.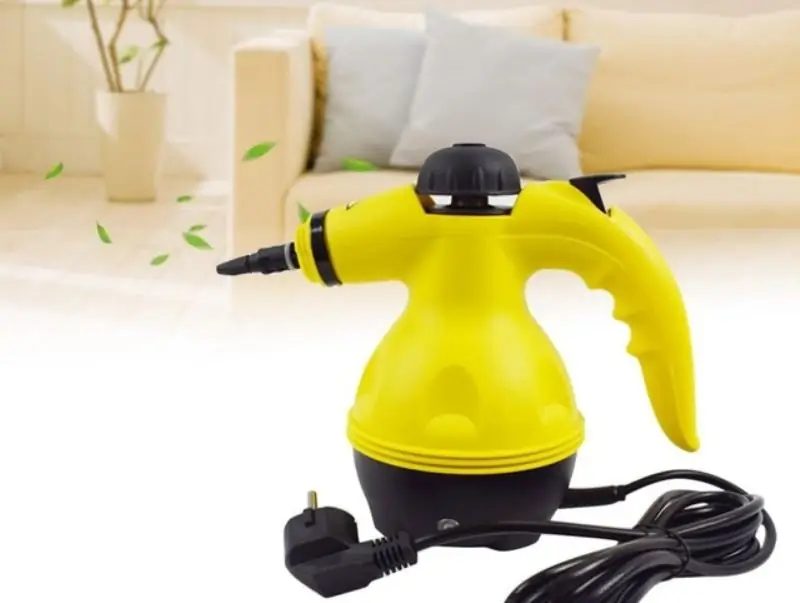 Result
Every motorist should subject their vehicle to this procedure and carry out a complete dry cleaning of the interior with steam. The reviews say that the procedure is very effective, but in order to get to difficult places, you need to partially disassemble the cabin so that all hard-to-reach places are cleaned as much as possible. You should go to a car wash at least once a year for a complete wash using steam and detergents.
Popular topic